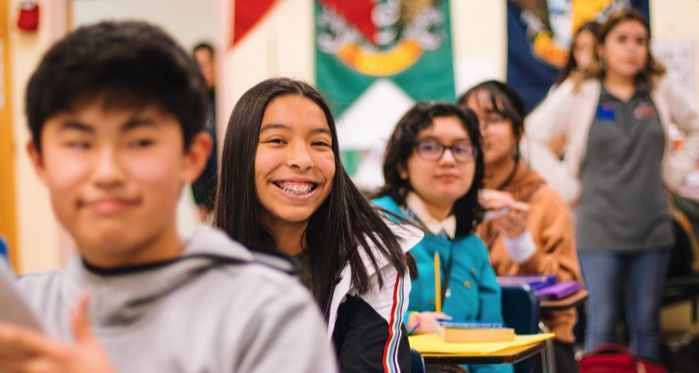 Lists
The Best English Learning Books For ESL Readers
This content contains affiliate links. When you buy through these links, we may earn an affiliate commission.
I teach high school English and am fortunate enough to collaborate with an ESL (English as a second language) teacher in a class with multilingual students specifically. This has given me some unique insight into the kind of books that can help people who are learning English. While this list of English learning books is geared more towards adult learners, seeing what has worked in the classroom, many of them will work for readers from 8 to 85.
English Learning Books: Graphic Novels
Graphic novels are an excellent place to start for English learners of all levels. Since they are written in all genres, for audiences from elementary school to adults, it's a comprehensive place to start. These books range from memoir to fantasy, from history to contemporary. Finding a book that is interesting to the reader is just as important as finding one with accessible language. Graphic novels don't make adult learners feel like they are reading children's books. The illustrations give the reader context for the words, helping them intuit meaning.
Instructional English Learning Books
Instructional books are often necessary when an English language student wants to move from conversational proficiency to becoming completely fluent. They help explain the rules of the language in greater detail, helping students of English perfect their abilities.
English Learning Novels
Novels are a resource that English language learners should take advantage of because they can help increase vocabulary from context clues and are high interest to keep the reader engaged when they might get frustrated otherwise and want to give up on a story. Knowing where to get started here can be a challenge, however. The following are a few places to start.
Nonfiction for English Learning
Nonfiction books are an excellent resource for English language learners who want to study a specific category of vocabulary. From business to auto body repair, these books give an in-depth look at verbiage particular to a topic.
---
I hope these books help give you a place to get started. Of course we have other resources for you if starting here isn't really your thing. There are audiobook apps for language learning and bilingual books for English language learners. Are you an English speaker who's trying to learn another language? Check out how to read in another language. Or maybe you're just looking for that one word you don't know, and should take a look at the best dictionary apps available.