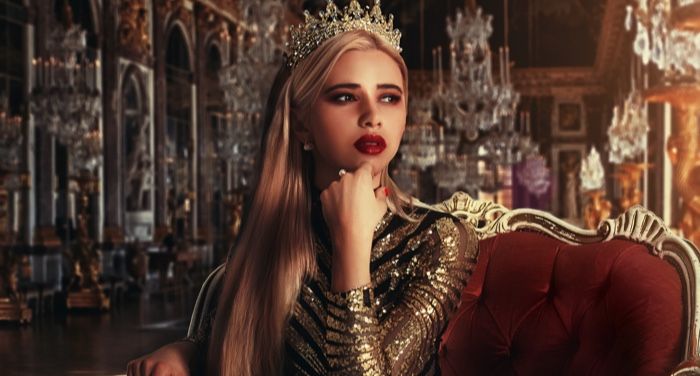 Lists
20 of the Best Enemies-to-Lovers Fantasy Books
This content contains affiliate links. When you buy through these links, we may earn an affiliate commission.
The line between love and hate does not exist in enemies-to-lovers fantasy books. Searing rage and burning love shift in and out of narratives concerning foreign lands, distant magic, and unimaginable stakes. Typically, the enemies-to-lovers trope is defined as the process of opposing people falling in love. In Fantasy, enemies may hate each other due to a longstanding miscommunication, an existing dislike for a particular group or country, a kidnapping that leads to a mutual animosity, or other extreme, magic-fueled situations. It also helps that there are some inciting incidents and meet-cutes that can only occur in a fantasy world. Essentially, if the two outwardly dislike each other at the start and come to love each other by the end, it falls into enemies to lovers.
Potential Origins: History of Enemies-to-Lovers Fantasy Books
Discussions of the origins of the enemies-to-lovers trope rightly point to both fanfic and Sir Thomas Malory's Le Morte D'Arthur written in 1485 with Gareth and Lynette. I would also point to the relationship between the old wife and the knight in Geffrey Chaucer's "The Wife of Bath's Tale" from The Canterbury Tales written in the 1300s.
I would consider the tale a reference for enemies-to-lovers fantasy books, as the old wife is a shape changer and magic user who some scholars point to as being a representation of Morgana le Fey. The knight certainly does not want to marry and resents his marriage rights, but after she saves him from the Arthurian court and shares her perspective on women's right to sovereignty, he grows to love her over time. I am sure her turning into a hot young woman helped things along.
Although I am certain books outside the western canon contain enemies-to-lovers tropes somewhere before the 1300s, I do not have the specialty to point it out. Nevertheless, the trope serves an important function in literature as it allows for character growth over time for both parties involved.
Modern Enemies to Lovers Fantasy Books
Jumping back to the present, there are many enemies-to-lovers fantasy books in young adult and adult literature to enjoy. I worked diligently to narrow this list down to only 20 of the best enemies to lovers fantasy books arranged in some fun categories.
"I Will Love You but I Have to Kill You" is for all those books where someone goes in with a plan to love and murder their new partner. Next, "Kidnapping My Heart" will settle you in with some romances that began with kidnapping and general betrayal. "Mortal Enemies to Lovers" has some creatures who naturally hate one another but grow past their innate distaste. Finally, the "Nemeses Are Forever" section includes some people who have a personal background of hating each other, perhaps due to early miscommunication. Admittedly, some books can straddle the line between two groups. I hope you hate to love these books.
I Will Love You But I Have to Kill You
Kidnapping My Heart
Mortal Enemies to Lovers
Nemeses are Forever
Thoughts On Enemies-To-Lovers Fantasy Books
It is easy to see why a trope about overcoming first impressions, working with people who have opposing views, or maneuvering negative relationships into positive partnerships is popular. We all like to see when passionate hate turns to feelings of protection, caring, and love. Absolutely adorable. I hate it.