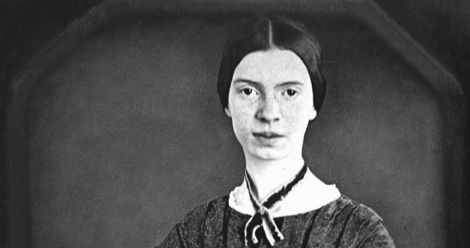 Poetry
The Best Emily Dickinson Poems and How to Get Started Reading Her Work
This content contains affiliate links. When you buy through these links, we may earn an affiliate commission.
This guide to the best Emily Dickinson poems is a tribute to my very favorite poet. If you're interested in reading more of her work, this is where to get started.
Who is Emily Dickinson?
An inventive and wildly original writer, Dickinson (1830-1886) was known to be somewhat reclusive. She was very prolific, writing almost 1,800 poems, but hardly any were published until after her death. Much of her writing was found after she died by her sister, Lavinia, but even then, her poetry was often altered by editors before it was published.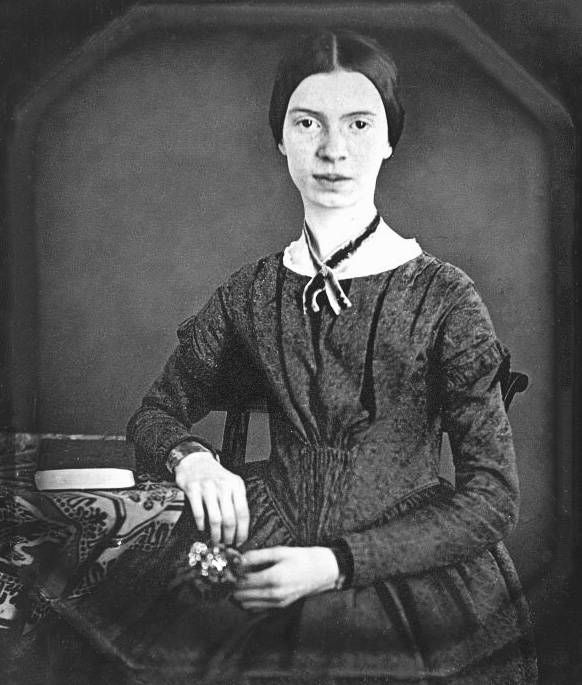 Dickinson's poetry was quite different than the established poetic standard of 19th century American literature. She used short sentences, dashes, slant rhyme (words that don't quite rhyme), and other poetic techniques that weren't in common usage at the time. Like the poetry of another groundbreaking 19th-century poet, Walt Whitman, Dickinson's work, its immediacy and cleverness and distinct voice, had a huge impact on American poetry.
Her favorite subjects were big topics: death, immortality, faith, pain, grief. She had a relatively short life troubled by illness. And yet her work feels almost as fresh and new now as it must have then, and there are hints of humor that burst through. As one of my university professors once told me, she's a tough-minded poet.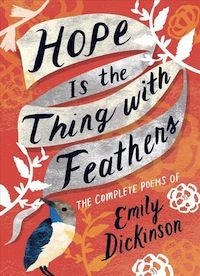 You can get yourself a big anthology of Emily Dickinson's famous poems, like Hope Is the Thing with Feathers or The Essential Emily Dickinson. But if you want to read some before you commit, here's where to get started with the best Emily Dickinson poems.
A few things to know: Dickinson didn't often title her poems, so they are commonly referred to by their first line. She also used idiosyncratic capitalization and punctuation (including many dashes).
Because I could not stop for Death –
He kindly stopped for me –
The Carriage held but just Ourselves –
And Immortality.
We slowly drove – He knew no haste
And I had put away
My labor and my leisure too,
For His Civility –
We passed the School, where Children strove
At Recess – in the Ring –
We passed the Fields of Gazing Grain –
We passed the Setting Sun –
Or rather – He passed us –
The Dews drew quivering and chill –
For only Gossamer, my Gown –
My Tippet – only Tulle –
We paused before a House that seemed
A Swelling of the Ground –
The Roof was scarcely visible –
The Cornice – in the Ground –
Since then – 'tis Centuries – and yet
Feels shorter than the Day
I first surmised the Horses' Heads
Were toward Eternity –
I'm Nobody! Who are you?
Are you – Nobody – too?
Then there's a pair of us!
Don't tell! they'd advertise – you know!
How dreary – to be – Somebody!
How public – like a Frog –
To tell one's name – the livelong June –
To an admiring Bog!
Hope is the thing with feathers
That perches in the soul,
And sings the tune without the words,
And never stops at all,
And sweetest in the gale is heard;
And sore must be the storm
That could abash the little bird
That kept so many warm.
I've heard it in the chillest land,
And on the strangest sea;
Yet, never, in extremity,
It asked a crumb of me.
I felt a Funeral, in my Brain,
And Mourners to and fro
Kept treading – treading – till it seemed
That Sense was breaking through –
And when they all were seated,
A Service, like a Drum –
Kept beating – beating – till I thought
My Mind was going numb –
And then I heard them lift a Box
And creak across my Soul
With those same Boots of Lead, again,
Then Space – began to toll,
As all the Heavens were a Bell,
And Being, but an Ear,
And I, and Silence, some strange Race
Wrecked, solitary, here –
And then a Plank in Reason, broke,
And I dropped down, and down –
And hit a World, at every plunge,
And Finished knowing – then –
I dwell in Possibility –
A fairer House than Prose –
More numerous of Windows –
Superior – for Doors –
Of Chambers as the Cedars –
Impregnable of eye –
And for an everlasting Roof
The Gambrels of the Sky –
Of Visitors – the fairest –
For Occupation – This –
The spreading wide my narrow Hands
To gather Paradise –
Much Madness is divinest Sense –
To a discerning Eye –
Much Sense – the starkest Madness –
'Tis the Majority
In this, as all, prevail –
Assent – and you are sane –
Demur – you're straightway dangerous –
And handled with a Chain –
My Life had stood – a Loaded Gun –
In Corners – till a Day
The Owner passed – identified –
And carried Me away –
And now We roam in Sovreign Woods –
And now We hunt the Doe –
And every time I speak for Him
The Mountains straight reply –
And do I smile, such cordial light
Opon the Valley glow –
It is as a Vesuvian face
Had let it's pleasure through –
And when at Night – Our good Day done –
I guard My Master's Head –
'Tis better than the Eider Duck's
Deep Pillow – to have shared –
To foe of His – I'm deadly foe –
None stir the second time –
On whom I lay a Yellow Eye –
Or an emphatic Thumb –
Though I than He – may longer live
He longer must – than I –
For I have but the power to kill,
Without – the power to die –
I heard a Fly buzz – when I died –
The Stillness in the Room
Was like the Stillness in the Air –
Between the Heaves of Storm –
The Eyes around – had wrung them dry –
And Breaths were gathering firm
For that last Onset – when the King
Be witnessed – in the Room –
I willed my Keepsakes – Signed away
What portions of me be
Assignable – and then it was
There interposed a Fly –
With Blue – uncertain stumbling Buzz –
Between the light – and me –
And then the Windows failed – and then
I could not see to see –
Tell all the truth but tell it slant —
Success in Circuit lies
Too bright for our infirm Delight
The Truth's superb surprise
As Lightning to the Children eased
With explanation kind
The Truth must dazzle gradually
Or every man be blind —
I measure every Grief I meet
With narrow, probing, eyes –
I wonder if It weighs like Mine –
Or has an Easier size.
I wonder if They bore it long –
Or did it just begin –
I could not tell the Date of Mine –
It feels so old a pain –
I wonder if it hurts to live –
And if They have to try –
And whether – could They choose between –
It would not be – to die –
I note that Some – gone patient long –
At length, renew their smile –
An imitation of a Light
That has so little Oil –
I wonder if when Years have piled –
Some Thousands – on the Harm –
That hurt them early – such a lapse
Could give them any Balm –
Or would they go on aching still
Through Centuries of Nerve –
Enlightened to a larger Pain –
In Contrast with the Love –
The Grieved – are many – I am told –
There is the various Cause –
Death – is but one – and comes but once –
And only nails the eyes –
There's Grief of Want – and grief of Cold –
A sort they call "Despair" –
There's Banishment from native Eyes –
In sight of Native Air –
And though I may not guess the kind –
Correctly – yet to me
A piercing Comfort it affords
In passing Calvary –
To note the fashions – of the Cross –
And how they're mostly worn –
Still fascinated to presume
That Some – are like my own –
---
You can read more about Emily Dickinson poems here and here, or even buy something with her face on it in the Book Riot store!