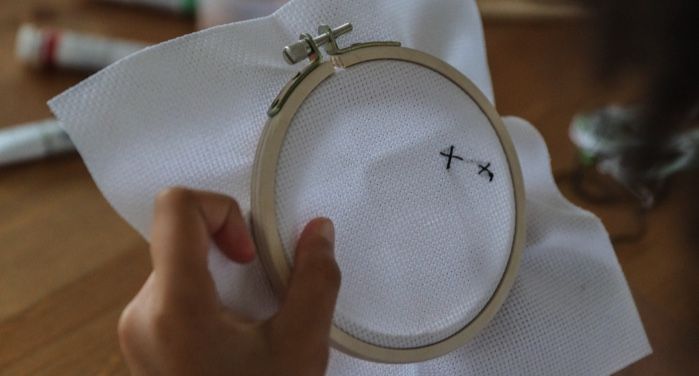 Crafting
9 Embroidery Books for Every Crafter
Traditional arts like embroidery and cross-stitch are proving they're not dying or outdated, and these modern embroidery books prove it. Every year there are tons of new books and creators releasing patterns and designs that keep the tradition of needlework alive and add some fun new flair to it. We're even putting embroidery on book covers!
I've been embroidering for a few years now, and it's an incredibly accessible and fun hobby to begin, no matter how intimidating it looks. Embroidery books are a great way to read about the history of the art form, how to get started, what materials you'll need, and how to create your own hoop art like the ones you see in the pictures.
Whether you're brand new or a seasoned expert, these embroidery books will give you a starting point or new ideas and patterns to keep creating.
Best Embroidery Books
---
When you're ready to dive into working on a textile art project, dive into some literary cross-stitch and embroidery! And don't forget that Book Riot has its very own cross-stitch pattern book, Lit Stitch!