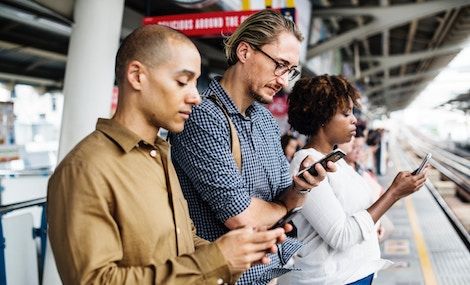 Lists
17 of the Best eBook Subscription Services in 2019
Are you caught up in the Marie Kondo craze but still hoping to add books to your TBR? Never fear! Ebooks are here for you. Reading digitally is a great way to keep your stacks of books to a manageable level (stacks don't count when they're on a Kobo or Kindle, right?) and still read new books. Plus, there are plenty of ebook subscription services that provide digital recommendations in lieu of actual books. Then, it's up to you how you read these books—find them at the library, download an ebook, or whatever you prefer. I've rounded up 15 of the best ebook subscription services and digital book recommendation services to check out this year.
Did you know that Book Riot has its own book subscription service called TBR? All you have to do is fill out a profile, and our professional book nerds will hook you up with tailored book recommendations. There's a hardcover subscription option, but you can also sign up for digital-only recommendations. All recommendations are crafted to meet your taste, so it's totally personalized, and your bibliologist will write you a letter explaining why they chose each book. The cost ranges from $15 per quarter to $79.79 per quarter, depending on the subscription you choose.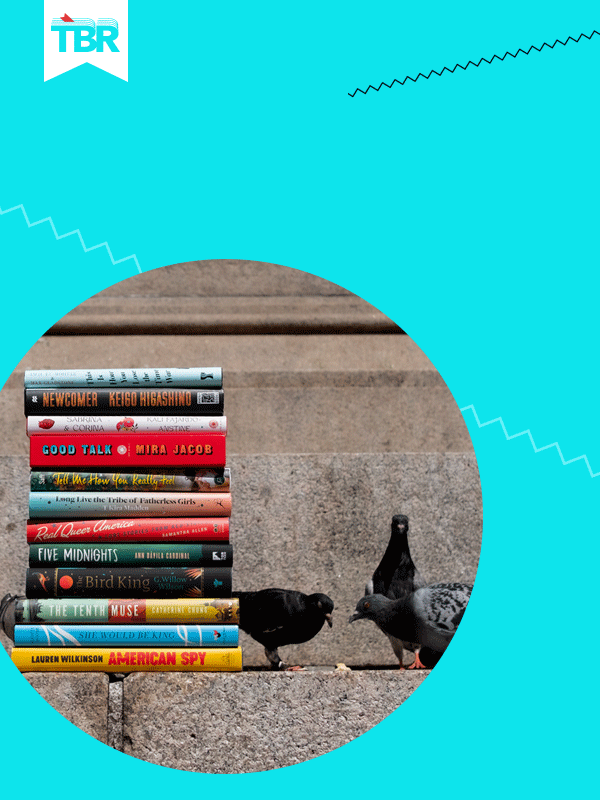 Kindle Unlimited, one of the most popular ebook subscription services, works like Netflix. For a monthly fee of $9.99, you get unlimited access to an online library of ebooks. All genres are featured, from science fiction to romance, and the books can be read on any device, not just a Kindle. You also have access to audiobooks. Note that not all publishers participate in Kindle Unlimited, so you may not find all the new books you're looking for.
Same idea as Kindle Unlimited—pay a monthly fee of $8.99 and receive access to Scribd's database of ebooks. Scribd also offers access to magazines and documents like academic papers and court filings (which is how the service got its start), so may be a good choice if you're an academic, a researcher, or just really interested in court documents. You can also browse using super specific categories just like you can on Netflix, which is helpful when you aren't sure what you want to read next.
Bookmate is a reading app that contains thousands of books in English and 12 other languages. You can sign up for a three-month trial for just under $1, and then decide whether or not you want to keep going.
Comics fans, I haven't forgotten about you! comiXology is a digital comics platform where you can build a library of your favorite comics and manga from DC, Marvel, Dark Horse, and other publishers. You can even sync books across all devices. After a 30-day trial, it's $5.99 a month.
Love children's books? Try Epic!, an ebook subscription service that gives you access to 25,000 ebooks for kids under 12. Fiction, picture books, and non-fiction are all available. After a one-month trial, it's $7.99 a month.
BookBub is a free service that helps readers find new books. You'll be provided with personalized recommendations based on what you like, and you'll also receive BookBub's ebook deals alerts.
This super cool site matches up readers and movie watchers with "amazing women-driven stories and storytellers." Their mission is to be inclusive and highlight women- and nonbinary-focused content. You can use their Matchmaker to find books and movies based on your personal taste, or you can browse their catalogue of thoughtful recommendations.
Romance fans can enjoy Harlequin's multiple ebook subscription services. You get automatic delivery of ebooks at the beginning of every month. You choose the number of books you want per month. Harlequin has a number of different series, and each one has its own subscription service. Prices range from $12.99 to $21.99 per month.
For $8.99 a month, you have access to the 24symbols library. The service says it has more than 1 million books, including bestsellers, young adult, and genre fiction. They also offer some free titles.
Playster is a subscription service that gives you access to ebooks, audiobooks, movies, and music. You can buy a subscription to just one of those content streams, or bundle them all together for $34.95 per month.
Tor is a science fiction and fantasy website. When you subscribe to the site, you're eligible to receive a free ebook a month.
13. Hoopla via Your Local Library
Hoopla is a content app that provides access to movies, TV, music, and comics. All you need is a library card. Check with your local library to make sure they provide Hoopla.
14. Personalized Recommendations from Your Local Library
This one will require you to do a bit of digging. Have you ever checked to see if your library offers a personalized book recommendation service? Many do. All you have to do is fill out an online form, and you'll be matched with some book recommendations based on your personal taste. The Provo Library does this, and so do the New York Public Library and the Vancouver Public Library. Ask your friendly neighborhood librarian about your options.
15. Overdrive via Your Local Library
Overdrive is a digital content platform available to schools and libraries, and it has its own app, Libby, you can use to read books. Many library systems use Overdrive to manage their ebook collections, plus provide digital access to things like magazines, movies, TV shows, and more. You can go to Overdrive's website to figure out if your library has an account, then sign in to find books using your library card. You may need to wait to read a book if all the copies are checked out, just like at the brick and mortar library, and there are limits on how many ebooks or other materials you can check out at once. But Overdrive is free through your library, making it the most cost-effective option on this list.
Forgotten Books is a London publisher that specializes in restoring old books. They have over 1 million titles, both fiction and non-fiction, and all of them are available to read on their website for $8.99 a month. Unlike some of the other services on this list, they allow you to view the titles in their collection, so you can see if you like their archive before signing up. They also offer a free book of the day!
This isn't really a subscription service, because it's free, but it is one of the oldest and best sources for ebooks. They focus on books whose copyright has expired and have over 58,000 books. All you need to do is click to download.
---
Has anyone else's digital TBR suddenly gotten a lot longer thanks to these ebook subscription services? If you're looking for physical book subscription services, too, check out our recommendations of the best ones.