This content contains affiliate links. When you buy through these links, we may earn an affiliate commission.
In our current political climate, is it any surprise that the hunger for good dystopian novels doesn't show signs of waning any time soon? Here are 15 of the best dystopian novels to add to your ever-growing pile of TBR books (you'll probably want to bump some of them to the top). Read them and feel better about the world you live in while simultaneously terrified for what the future will bring.
In this terrifying vision of our future world, the rich prey on the impoverished people of inner city Toronto. This novel is one of the best of the genre because of its apt (and did I mention terrifying?!?) commentary on "white flight," or the mass exodus of the rich and middle class to the suburbs. This book also contains a lot of folklore and magic, making the story an interesting mix of science fiction and fantasy.
The summer prince by alaya dawn johnson
This young adult sci-fi/fantasy novel makes the list because of its setting, a gorgeously imaginative future version of Palmares Três, Brazil. The city is run by a matriarchy, and Summer Kings are sacrificed every year. June is an artist (with light installations under her skin, NBD) who befriends Gil, the newest Summer King, and of course, plans of revolution ensue.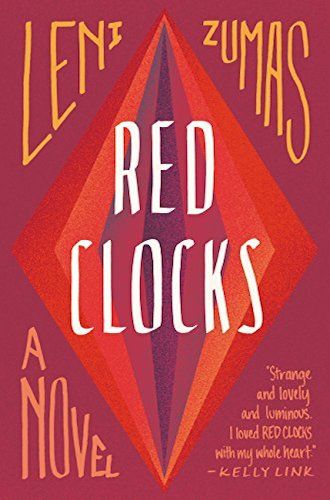 Red clocks by leni zumas
For fans of Atwood's The Handmaid's Tale, Leni Zumas's Red Clocks envisions a future America where abortions are no longer legal. The novel follows five women as they navigate a world where their bodies are heavily legislated. Red Clocks is a must-read because, now more than ever, institutions that provide sexual healthcare for young women, like Planned Parenthood, are under fire for also providing abortions and supporting a woman's right to choose.
do Androids dream of electric sheep? by Philip K. Dick
This is an oldie, but a goodie, and it makes the list of Best Dystopian Novels because it is a classic and one of my personal favorites. If you're unaware, Philip K. Dick's Do Androids Dream of Electric Sheep? is the novel that inspired Blade Runner and Blade Runner: 2049. If you're a fan of these movies, you definitely have to check out the source material, which explores similar topics through a slightly similar storyline, but the versions diverge in many ways. In a world post-World War Terminus, most people of earth have migrated to off-world colonies. On Earth, in San Francisco, Rick Deckard is a bounty hunter who tracks down androids disguising themselves as humans. There's also this whole thing about empathy being a means of proving your humanity, humans collecting animals as status symbols, and a box that regulates your mood. This is a richly imagined world that you have to read about.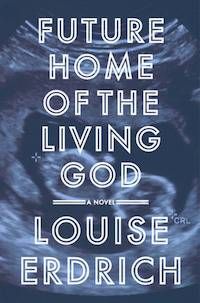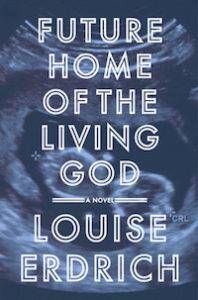 Future home of the living god by louise erdrich
What happens when evolution starts working in reverse and science can do nothing to stop it? Chaos, and the potential end of the human species. This book makes the list of best dystopian novels because of its unique premise and storytelling device—the entire novel is written in diary entries from the main character, Cedar Hawk Songmaker, to her unborn child. Like Red Clocks, Erdrich's novel will appeal to readers who are fans of The Handmaids Tale.
This dystopian novel is set in a future city in India where the obsession with purity and the caste system has reached an all-time high. In this world filled with high walls, relentless surveillance, and armed men called Repeaters, our heroine Shalini searches for Leila, the daughter she lost sixteen years ago. This novel is one of the best because of its gorgeous prose, its unflinching look at the political and social climate of India today, and its terrifyingly plausible vision of India's future.
an excess male by maggie shen king
Under the One Child Policy in China, most families have chosen to have male heirs. The consequences of this are explored in Maggie Shen King's dystopian novel where in a not-so-distant future China, adult men are having difficulties finding wives to marry. In this emotional character-driven novel, we follow the story of one young man who is struggling to find his place in this world. This novel makes the list because of its exploration of gender, family, and societal norms.
the call by Peadar Ó Guilín
I love dystopian fiction that could also be qualified as horror fiction, which is one of the reasons The Call makes my list of best dystopian novels. Peadar Ó Guilín's dystopian world where teenagers are hunted by vicious monsters is a must-read for people who loved The Hunger Games or Battle Royale but wished they were even more gruesome. And if you can't get enough, the sequel The Invasion just came out last month.
The Belles by dhonielle Clayton
I feel like The Belles has been a popular recommendation among Book Rioters, and with good reason. Dhonielle Clayton, who also co-writes the Tiny Pretty Things series, gets into dystopian territory with this novel, which is set to be the first in a series as well. While being a fun read, The Belles also tackles the difficult topics of racism and classism in the fantasy world of Orléans, where people called Belles control beauty, a commodity that is valued in this world above all else. That doesn't sound too different from the world we live in now, except for the magic part.
Pitch dark by courtney alameda
A book that's been compared to Ridley Scott's Alien immediately has to be a contender for the list of best dystopian novels. Following the success of her first novel Shutter, Courtney Alameda's returns with her sci-fi horror sophomore novel Pitch Dark, which came out earlier this year. In this futuristic world of space scavengers, aliens are silently killing everyone off. This story is fast-paced and intense, and unlike any other dystopian novel I've ever read.
This novel has been called a cross between The Giver and Never Let Me Go, two more of my favorite dystopian classics. Full disclosure: I'm currently reading this pick right now, but while I haven't finished it, I'm still really excited about where the story is headed thus far. This novel takes place in an isolated island colony that was formed after the destruction of civilization as we know it. Women are trained from birth to be wives, and after they're no longer of use, they are killed. Mysteries unravel as the book continues, and I'm looking forward to seeing what happens next.
Futureland by walter mosley
Granted, Futureland is technically a collection of linked stories and not a dystopian novel exactly. But it is still really good, and all of the stories take place in the same dystopian universe, so I am counting it here. These stories take place in a world where "the Constitution doesn't apply to individuals, and it's a crime to be poor." This collection has also been compared to the series Black Mirror, so if you're into the disturbing techno-future of that anthology series, check this out.
census by Jesse ball
This is one of the best dystopian novels because the way it intertwines personal grief with the more typical social commentary common in these works. After a widower is told that he doesn't have much longer to live, he journeys with his son, who has Down syndrome, across the country as part of a mysterious census bureau for the government. This story seems like one that is intensely personal to Jesse Ball; the author reveals at the beginning of the novel that his brother who had Down syndrome recently died.
This is not the first time I've mentioned this book, and it likely won't be the last. It wound up on my Ready Player One Read-alikes blog post, but I would go so far as to say Snow Crash is a much better novel than Ready Player One, despite the latter's rampant popularity. Snow Crash is tongue-in-cheek portrayal of a future world that is obsessed with virtual reality and completely run by mega-corporations. This is another one of my all-time favorites, because despite having similar themes to other books on this list, the humorous slant makes it unlike anything else I've ever read.
The final book on this list has been published as The Weaver and, alternately, as The City of Woven Streets. This is another one that has been compared to Never Let Me Go, as well as the works of Ursula K. Le Guin. Eliana is a weaver hiding a birth defect that, if discovered, would send her straight to the House of the Tainted. This novel explores what happens when people are valued for what they produce rather than who they are, which, again, doesn't sound too far off from where we are now. Fabulous.
For more excellent Dystopian recommendations, check out this list of Dystopian Fiction You Need to Survive the End of the World. Or these Dystopian Coming of Age Stories. Or these Books that are like Black Mirror. Or, read my Introduction to Climate Fiction/Cli-Fi post.
Basically, we here at Book Riot have a lot of Dystopian recommendations for you. Feel free to post your our recommendations for the best Dystopian novels in the comments!