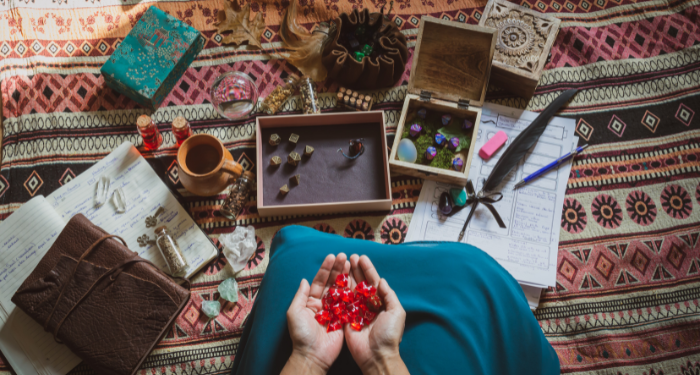 Gaming
4 Of The Best Dungeons & Dragons Starter Sets
This content contains affiliate links. When you buy through these links, we may earn an affiliate commission.
In the high school library that I manage, I've been running Dungeons & Dragons for the past four years. It's been a huge amount of fun, and it also brings with it a ton of mental health and literacy benefits. The students that I've worked with have, in my opinion, increased their public speaking skills, self confidence, and creative writing skills just to name a few. I also think that the D&D groups in the library have formed a unique friendship group that sticks together and are now wonderful fixtures in the library. I've really enjoyed playing this amazing game with them that is so much more than a game. It is these benefits that I've noticed that has inspired me to talk about Dungeons & Dragons with other people. I've even recently written a book on this topic with loads of hints and tips for new librarians on starting Dungeons & Dragons in their public or school library. I've also written Dungeons & Dragons starter sets of my own of sorts, a one time adventure for new players (and especially new Dungeon Masters) that breaks down step by step how to describe the setting, what to roll and when and how to tie the story together.
There are some other great Dungeons & Dragons Starter Sets out there, though, ones that help both new Dungeon Masters and players alike. There are ones that I recommend all the time when I'm talking to new players and especially librarians who want to run Dungeons & Dragons in their libraries but are unsure where to start.
There are a ton of entry points into the game, but these Dungeons & Dragons sets are the ones I'd recommend if you wanted to get started. You can also write your own, of course, but if you're like me and are short on time, these will take away the anxiety that you might feel in getting started.
Need a guide for getting into D&D? Check out our starter guide on how to play Dungeons & Dragons. For an even deeper dive, check out our roundup of the best D&D podcasts.