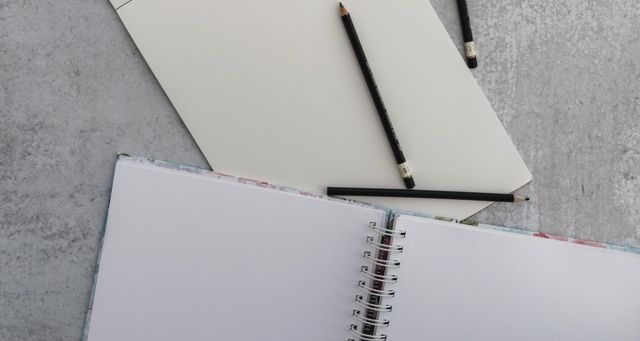 Educational
8 Of The Best Drawing Books (and 6 Inspiring Artists)
This content contains affiliate links. When you buy through these links, we may earn an affiliate commission.
Admittedly, my drawing skills have stayed stagnant at the kindergarten level even though I'm well in my 20s, but as they say, it's never too late. There is a plethora of drawing books for adult beginners, no matter what kind of style you're into. And, of course, there are a bunch of drawing books geared towards kids and their wild and wacky imaginations. If you've got a little one of your own, carve out some time to learn together with kids' drawing books.
That being said, most of these titles are by white authors, and let's be real, aside from the obvious injustice of it all, you'd be missing out on a lot of gorgeous art without studying the works of people of colour. So if you (and your baby!) want to broaden your horizons, I've included some stunning artists of colour to accompany this list.
Best Drawing Books For Kids
After over two decades, our boy Ash has finally become a Pokemon Master. So while I've filed this book under the kids' section, let's be real: this is absolutely also for grown-ups. The book has step-by-step instructions on how to bring your favourite Pokemon to life, including Pikachu, Meowth and Chikorita. It also includes various poses, so you'll be able to illustrate intricate battle scenes in no time.
If your little one wants to know how to draw literally everything, this title is a good place to start. Each tutorial breaks down everyday objects into simple shapes, allowing even the littlest artist to follow along easily. From animals to automobiles, the book covers the essentials. The pages are sturdy and include ample space for a child to practise.
This drawing guide was first published in 1986, and it's an oldie but a goodie for beginners of every age. Mona Brookes developed the Monart Drawing Method especially in response to the way kids would be scared of even trying to draw for fear of judgment. The book introduces the basic elements that make up a more realistic style, and even includes tips on how to integrate drawing into lesson plans.
Okay, so this one isn't strictly a how-to book, but I'm a sucker for books that encourage kids to actively engage. The readers draw themselves—literally and metaphorically—into the story, joining a group of explorers on an adventure into space.
Pretty much everyone's done finger painting at some point in their lives, but Ed Emberley is here to provide some quality tips to take it up a notch. The book offers plenty of creative ways to incorporate fingerprints into drawings of everyday objects, and help little ones learn that they've already got all the tools they need to make good art.
Best Drawing Books For Adults
Yep, it's what it says on the tin. Eurocentric approaches to drawing (and art in general) don't take into account the way people of colour, you know, aren't white. In response, artist Malikali Shabazz set out to remedy the dismal renderings of Black people by creating this guide. It tackles everything from hair texture to skin colour to different body types.
This New York Time bestseller has been a staple in classes everywhere since it was first published in 1979, and Dr. Betty Edwards released a revised version for its 20th anniversary. The latest edition includes breakthroughs in brain research and new tips on colour theory.
Picture an art class and you'll probably think of a circle of easels around a live model. But nature has plenty of inspiration for your creative endeavours beyond the human body. This volume examines the way early botanical illustrators put pencil to paper, and guides you through the structure of plants to better portray every flower and leaf.
Drawing in Full Colour
Now, as I mentioned, there isn't a whole lot of diversity in the list. As we wait for the world to change, here are a few incredible artists of colour you can check out (and follow and support!) on Instagram.
Nicole Xu is a Brooklyn-based illustrator who works a lot with ink. She's got an impressive list of credits and awards, and you've probably seen her work in news outlets.
Emerald Pellot shifted her focus from writing to drawing after the 2016 election. Her art on grl_trbl puts women of colour in the spotlight and is unapologetically intersectional in its feminism.
Olivia Aserr is a children's book illustrator and background painter for Victor and Valentino on Cartoon Network. She also has a dog named Bonnibel, which is very important information.