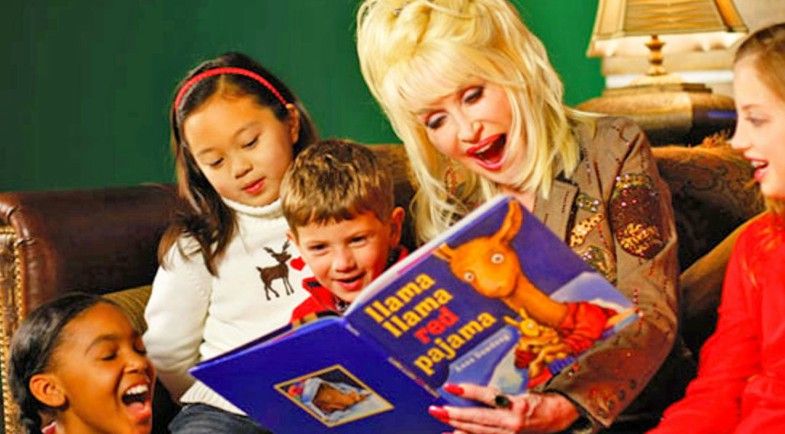 This content contains affiliate links. When you buy through these links, we may earn an affiliate commission.
In dark times, we all need a shining light to lift us up. For me, that light is country goddess Dolly Parton.
Although best known as a country singer/songwriter, she's also a multi-instrumentalist, producer, actress, businesswoman, philanthropist, and most importantly, a prolific book lover.
Books play a huge role in Dolly's career, philanthropic work, and personal life. She's written multiple books, including memoirs like Dream More, cookbooks like Dolly's Dixie Fixin's, and children's books like I Am a Rainbow. Her non-profit Imagination Library has donated over 100 million books to children to inspire a love of reading. She also reads at least one book per week.
I always take time to read and try to read at least one book per week! #WorldBookDay pic.twitter.com/S8UPiVtIRP

— Dolly Parton (@DollyParton) March 1, 2018
Dolly is highly quotable (ex: "It costs a lot of money to look this cheap.") and she speaks frequently of her love of reading.
Let her love of books inspire you with the best Dolly Parton quotes on reading, collected here!
"I make a point to appreciate all the little things in my life. I go out and smell the air after a good, hard rain. I re-read passages from my favorite books. I hold the little treasures that somebody special gave me. These small actions help remind me that there are so many great, glorious pieces of good in the world." —Dream More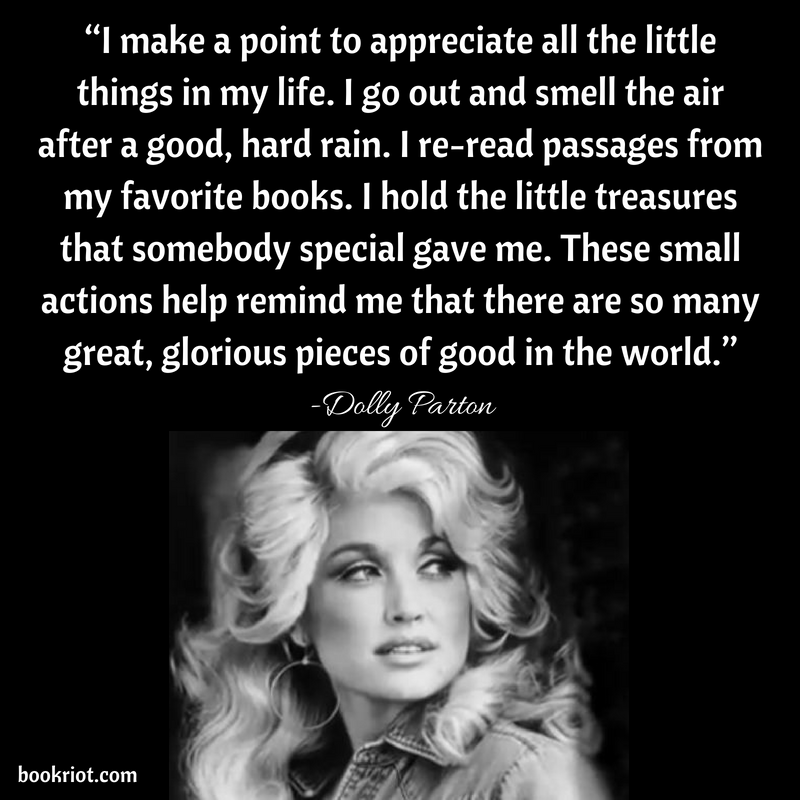 "My daddy just loved it when all the little kids would call me 'The Book Lady.' That meant more to him than the fact that I had become a star and worked my butt off."
Many kids involved in Dolly's Imagination Library know her as "The Book Lady," a point of pride for Dolly and her father.
"I tried every diet in the book. I tried some that weren't in the book. I tried eating the book. It tasted better than most of the diets." —Dolly: My Life and Other Unfinished Business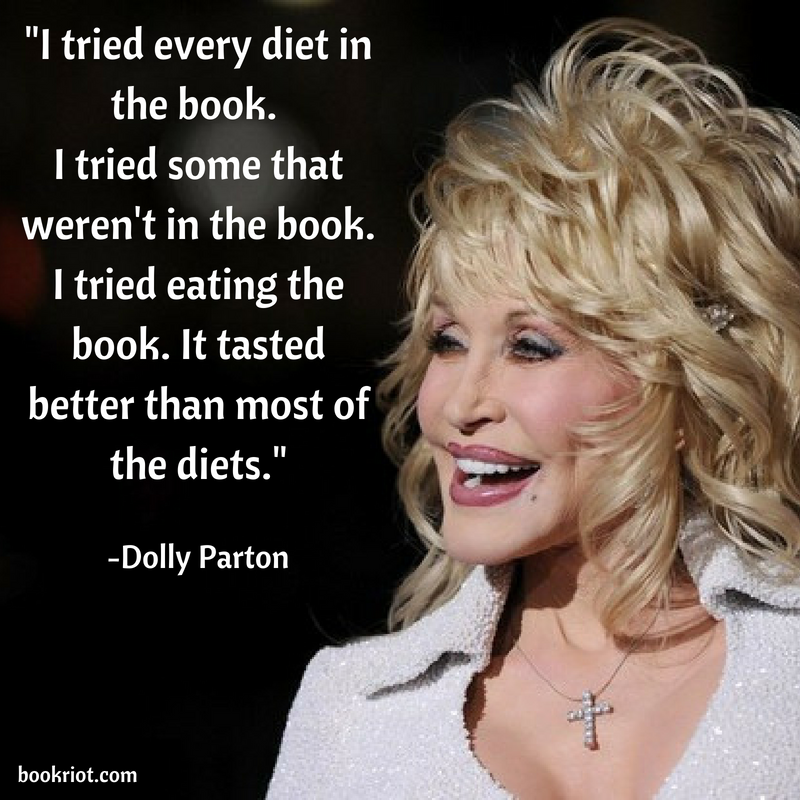 "The seeds of dreams are often found in books and the seeds you help plant in your community can grow across the world."
This and many other gems can be found in Dolly's speech at the Library of Congress Imagination Library 100 Millionth Book Dedication.
"I'm the Little Engine that Did!"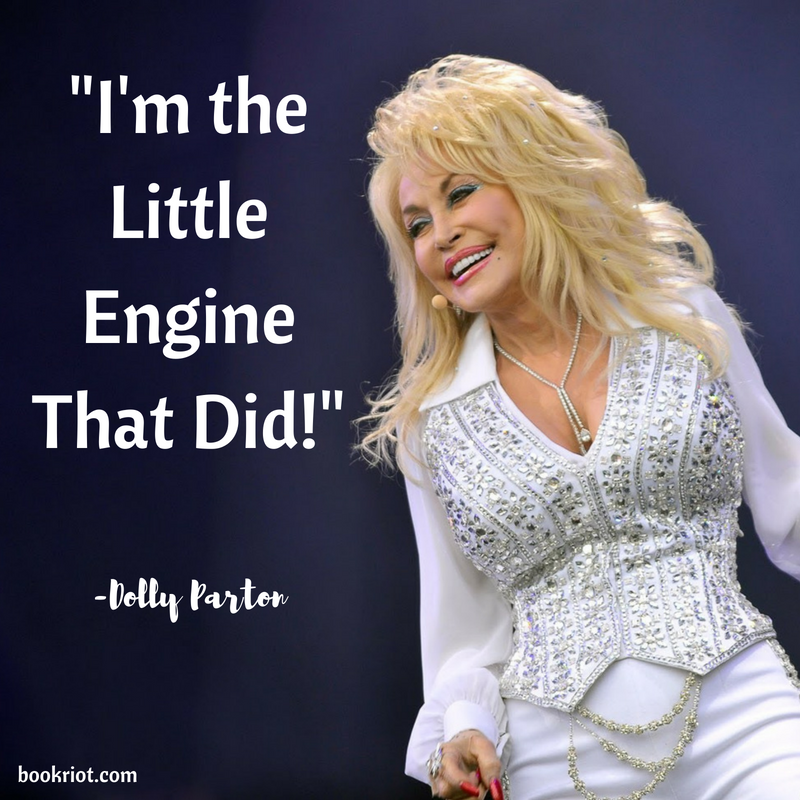 The first book children in the U.S. and Canada receive through the Imagination Library is Dolly's favorite book, The Little Engine That Could by Watty Piper. "Because I'm the little engine that did. I always say that 'I thought I could, I thought I could' and 'I think I can, I think I can, and I still think I can.' So I think that's a great little inspirational book. It really kinda sums me up pretty good."
"I always loved books. I don't remember learning to read, it was just something I always did. I was hungry for knowledge, I guess, and information; I was a curious kid. I still am." —Dolly: My Life and Other Unfinished Business
Dolly grew up in a one-room cabin in Locust Ridge, Tennessee, as one of twelve siblings. She had very few books in the home and read mostly at school. "We weren't allowed to bring books home from school because we had so many little kids in the house. They would just chew them up, tear them up, pee on them, whatever. So mama just read the Bible."
"Don't judge me by the cover, 'cause I'm a real good book." —Backwoods Barbie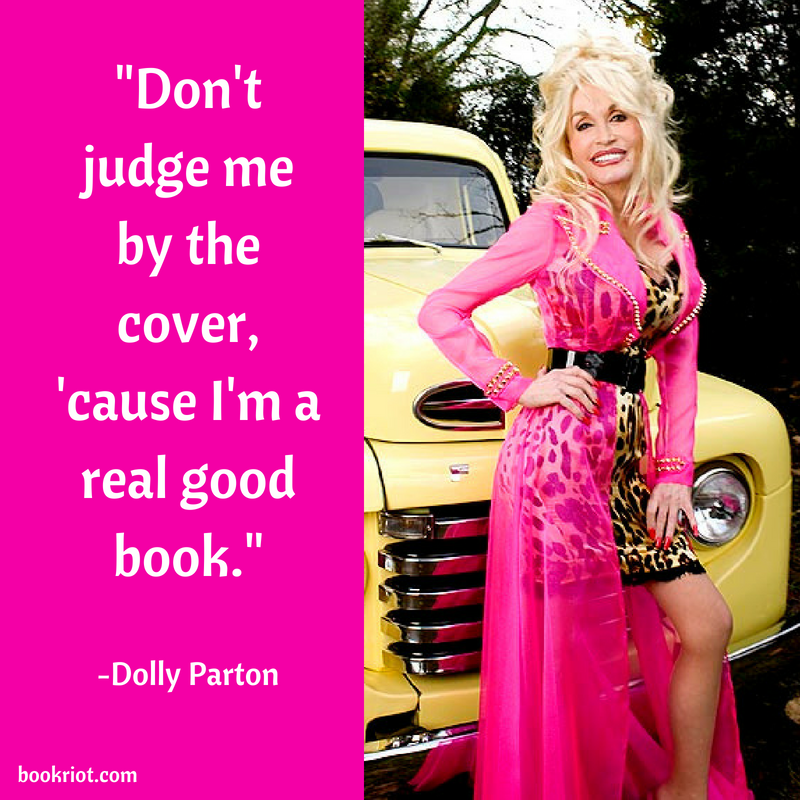 "If you can read, you can find books on anything you want. You can self-educate even if you can't afford to go to school."
Dolly's inspiration for the Imagination Library was her father, Robert Lee Parton Sr., who never attended school or learned how to read. He played a major role in the organization from its founding in 1995 through his death in 2000.
"If I'm remembered 100 years from now, I hope it will be not for looks but for books."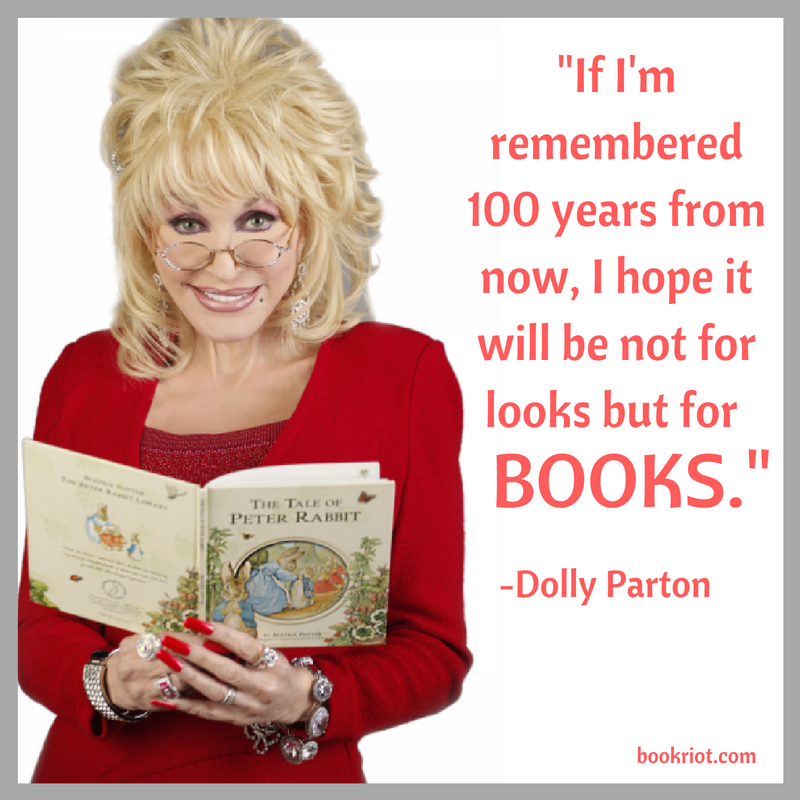 We hope you enjoyed these Dolly Parton quotes on reading! You can learn more about her Imagination Library here.
Check out more bookish quotes from your favorites books, authors, and celebrities here.