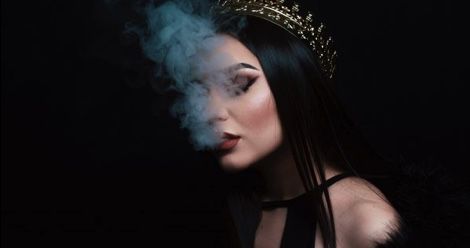 This list of dark fantasy books is sponsored by King of Scars by Leigh Bardugo and the Grishaverse.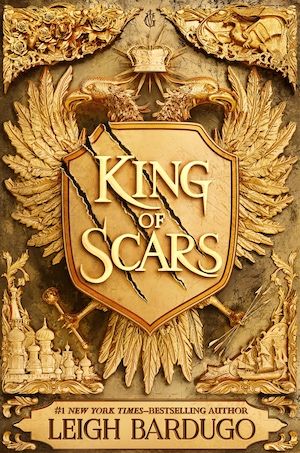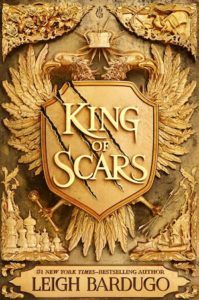 No one knows what Nikolai endured in his country's bloody civil war – and he intends to keep it that way. As the young king strives to rebuild his country and forge new alliances, the dark magic growing within him threatens to destroy all he has built. Nikolai must journey to the places where the deepest magic survives to vanquish the terrible legacy inside him. But some secrets aren't meant to stay buried—and some wounds aren't meant to heal. Enter the Grishaverse with this new novel from #1 New York Times-bestselling author Leigh Bardugo. Face your demons…or feed them.
---
What exactly is a dark fantasy book? Chances are you've already read one. These stories often feature an anti-hero and deal with moral ambiguity. A dark magic fantasy might be from the perspective of the perceived enemy or villain rather than the squeaky-clean, perfect, and noble protagonist. Humans and mortals encounter supernatural forces, not unlike horror, but not gross-out gore, more like a grim kind of magic. The dark magic fantasy book will use the story as a manifestation of the hero's inner struggles with melancholy. Above all, these stories are atmospheric, with a palpable moodiness you can feel through the pages, usually reflecting the protagonist's mindset. It's no surprise these books pull us in with emotions. Get started with dark magic fantasy books with these nine great reads.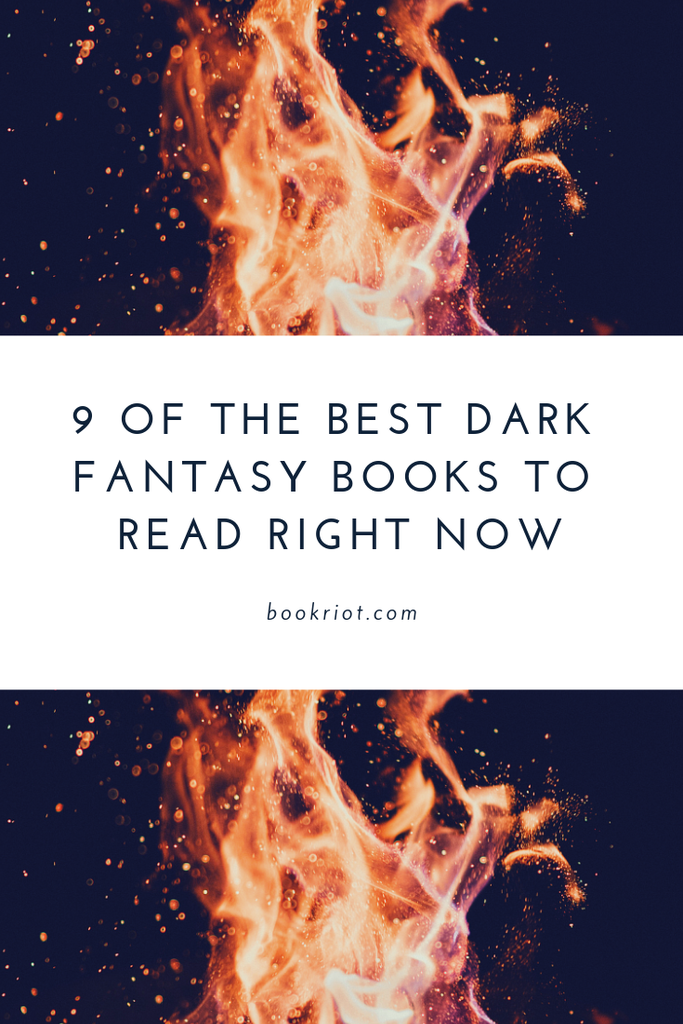 Three Dark Crowns by Kendare Blake
Once a generation, a set of triplets will compete for the honor of being Queen Crowned in the island of Fennbirn. It's more than a beauty pageant, though. The cost of losing is death. This time, the sisters Mirabella, Katharine, and Arsinoe have been raised with unique powers, like immunity to poison and the ability to control elements. When the competition kicks off on their sixteenth birthday, the fight a lifetime in the making erupts into something magical.
Coraline by Neil Gaiman
Neil Gaiman is a legend, but of all his books, my favorite is the grim dark fantasy Coraline. Fans of Alice in Wonderland, this one is for you. Coraline—not Caroline—moves to a quirky new house with her negligent parents. One day, she finds a door into another house. This one looks just like hers, complete with an identical set of parents with buttons for eyes and a whole lot more interest in her life. It might seem like this other version is better, but things get tricky when Coraline fears she can't go back.
Into the Drowning Deep by Mira Grant
Love The Little Mermaid? Mira Grant's Into the Drowning Deep builds on mermaid legends with a decidedly dark twist. In this horror-fantasy with a queer-bent, an ambitious crew of humans try to study the near-mythical ancient creatures in the mysterious Mariana Trench, the deepest part of the ocean. What they don't anticipate is how deeply they'll be pulled in, too. For marine biologist Victoria Stewart, this is far more than a routine scientific study. She's hoping to find the sister she lost in a botched and lost Mariana Trench expedition seven years ago—but what she does discover threatens the fragile divide between humanity and mermaids…
Practical Magic by Alice Hoffman
One of the novels that made me fall in love with dark fantasy is Alice Hoffman's Practical Magic. In this novel, the Owens sisters are said to be cursed: any man they love is destined to die. Gillian and Sally grew up thick as thieves, raised by their witchy aunts in a New England town that alternately shunned them and sought their magic potions. But when they grow up, they also grow apart, until Gillian shows up asking for Sally's help: the deadbeat and abusive husband she killed just won't go away, literally. But Sally's grieving the loss of her own husband. Hoffman's story reinvents the supernatural curse trope, making it feel emotional with high-stakes magic.
The Ballad of Black Tom by Victor LaValle
Like many New Yorkers, Charles Thomas "Tommy" Tester has to hustle to make ends meet, a kind of magic power in itself. When Tommy delivers an occult book to a witchy woman in Queens, he dislodges supernatural forces that will change him forever. In The Ballad of Black Tom, LaValle invites readers into the shadowy corners of the city in this Lovecraft-inspired urban dark fantasy that will have you seeing magic in manholes. Think UberEats, but with sorcery.
The Young Elites by Marie Lu
We have countless stories about superheroes with their noble missions to save the world from evil…but what about a band of fighters whose quest for justice isn't as pure and simple? That's the deliciously dark premise of Marie Lu's The Young Elites, the first in a YA series, which focuses on the Young Elites, people who have managed to survive the devastating blood fever epidemic. This talented and rare crew are said to have special powers, like Adelina, whose scars mark her as a Young Elite. Enzo Valenciano, a member of the group's exclusive and mysterious Dagger Society, hopes to recruit Adelina. Meanwhile, Teren Santoro is tasked with tracking down and eliminating the Young Elites by order of his king…
Girls of Paper and Fire by Natasha Ngan
Natasha Ngan's bewitching debut is non-stop action laced with characters you'll ache to see succeed in a harsh world. In Girls of Paper and Fire, eight girls are chosen to serve Ikhara's royalty as Paper Girls. But when a ninth girl, Lei, is ordered to train with the Paper Girls as well, a spark of change takes fire which could radically alter the kingdom. With a touch of forbidden romance, Lei's story is layered with emotional complexity and the effects of trauma on magic.
White is for Witching by Helen Oyeyemi
There's a lot of overlap between the gothic tradition of literature and dark magic fantasy. Helen Oyeyemi's White is for Witching is an enchanting novel that blends elements of both these sub-genres. On the Dover coast, the Silvers live in a house filled with ominous sounds and twisty halls, trying to recover from a terrible loss. Young Miranda is increasingly drawn into the house's past, with its lingering echo of women residents from generations past. When she disappears, the Silvers will have to finally confront the secrets they've suppressed and face their grief once and for all.
Vicious by V.E. Schwab
This twisty dark fantasy from V.E. Schwab explores the bitter competition that develops between Victor and Eli. Both boys were college roommates who bonded over a shared passion for power. As seniors, the frenemies research a tantalizing hypothesis—that under the right circumstances, anyone can develop powers. When their ideas move beyond the theoretical, their rivalry spirals out of hand, sending Victor and Eli apart before pulling them back in each other's paths once more. Schwab's novel and its sequel, Vengeful, explore the dark side of magic and the bloodthirsty greed it inspires.
Looking for more dark fantasy? Find 14 dark fantasy books for long, cold nights our Rioter recommends. For YA fans, check out these recommendations for great young adult dark fantasy novels.