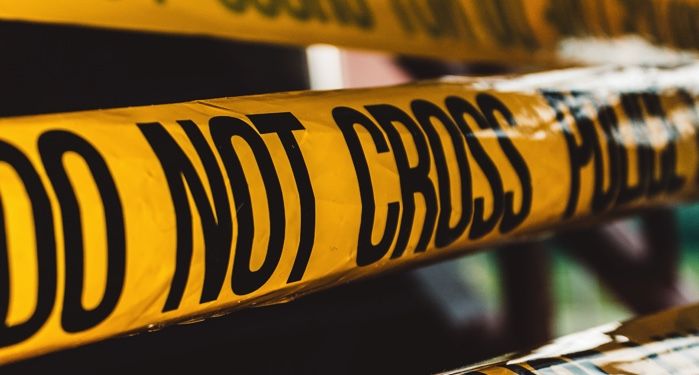 Whether it's from the perspective of a hardened detective with years on the job, a family member convinced something's off about their relative's disappearance, or your everyday bookseller/insert-normal-day-job-here that gets sucked into something more sinister, crime thrillers are full of excitement and intrigue. Sometimes they're of the murder, disappearances, and serial killers variety; other times it's bank heists, art theft, or white-collar crime. Regardless of what type of crime happens on the page, they're both thrilling and engaging as you try to piece together what happened along with the main character or characters poking around where they're told not to.
Not only that, but they can tune into the societal issues we deal with every day: an overuse of power, a corrupt government, a tendency to look the other way at crime committed against minority populations. In the pages of wholly fictional investigations, a crime thriller can shine a light on the ways in which our society empowers some and fails others, like these books about missing and murdered people of color.
No matter the reason you like crime thrillers, the vast volume of options out there can get overwhelming. So, here are eight of the best crime thrillers for fans of the genre, both old and new!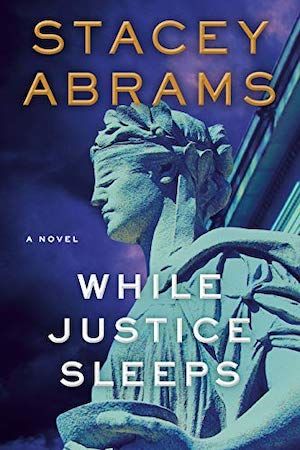 While Justice Sleeps by Stacy Abrams
Avery Keene, a law clerk to Supreme Court Justice Howard Wynn, is trying hard to keep her life together on all fronts. But when Justice Wynn ends up in a coma, Avery is shocked to find out she's been appointed his legal guardian and power of attorney. Through clues left behind by Wynn via a chess board, she discovers he was researching a merger between a biotech and genetics company that has ethical and political implications sure to change the world and reveal a chain of corruption that goes all the way to the top.
Things We Do in the Dark by Jennifer Hillier
Paris Peralta, wife to the famous comedian Jimmy Peralta, wakes up one morning with a razor in her hand and her husband dead in the bathtub. The police find her like that, too, their case open and shut based on the evidence in front of them. But as a podcaster reveals a connection between Paris and a Ruby Reyes, a murder under eerily similar circumstances 25 years ago, Paris's case might not be so clear cut after all.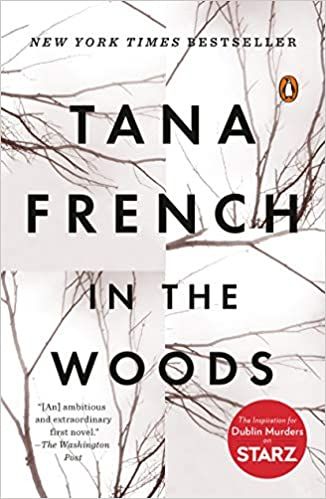 Into the Woods by Tana French
While playing in the wood as kids, Rob and his two friends disappear. Only Rob is found, with blood-soaked shoes and no memory of what happened. Years later, he's a detective on the Dublin murder squad, sent back to those woods after a young girl is killed there. Thrust back into the trauma of his childhood and what he experienced, Rob must put aside his own past to figure out what happened to the victim in front of them. When secrets are revealed, though, Rob isn't so sure the cases are separate after all.
The Guest List by Lucy Foley
Jules, a magazine publisher, and Will, a TV actor, want privacy for their wedding. So they set their sights on an isolated Irish island, their wedding party in tow, to tie the knot and celebrate their relationship. Quickly, the lack of cell phone service and interpersonal drama have everyone on edge, but none of them expected someone would end up dead. With nowhere to run and no one to call, the wedding party devolves into panic and mayhem.
Speaking of Summer by Kalisha Buckhanon
After Autumn's twin sister, Summer, goes missing from the very-much locked roof of their brownstone, not even the news covers her case. Autumn, having recently lost her mother, is left alone to find out what happened to her sister. Between an affair with Summer's ex-boyfriend and the singular police office who will listen to her, Autumn deals with the isolation, trauma, and grief that comes along with losing a loved one.
Bluebird, Bluebird by Attica Locke
Suspended and struggling Texas Ranger Darren Matthews isn't exactly welcomed when he travels up to the town of Lark to look into the murder of a black lawyer and a white woman, their bodies pulled from the bayou. He's under constant scrutiny and attack by the locals who are determined race had nothing to do with the crime at hand. But Darren won't let that stop him from finding out what really happened here.
Dead Dead Girls by Nekesa Afia
When Louise was 15, she fought off kidnappers, saving three others in the process. Now, she's trying to live a normal life, working as a waitress at a cafe and making frequent trips to the nightclubs of the 1920s. But when a 16-year-old Black girl is found dead in front of the cafe, she's pulled into the world of undercover work in order to help solve the case.
Eight Perfect Murders by Peter Swanson
Malcolm Kershaw co-owns the bookstore, Old Devils, spending his days selling mysteries to interested customers. His life is mysteries, so the blog post he wrote about the eight "perfect murders" in literature didn't seem all that unique. That is, until the FBI comes knocking after recent real-life murders seem to mirror his list. As Malcolm is questioned, it becomes clear the killer is closer to Malcolm than anyone originally thought.
---
I hope at least one of these crime thrillers caught your attention. If you're in the mood for more, check out these spy books or these best procedural series!