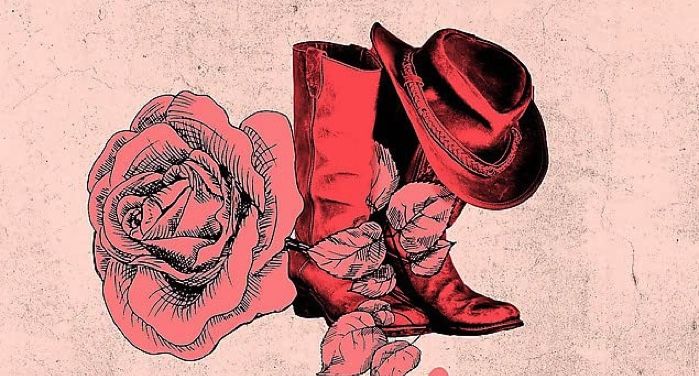 Lists
Yee-Haw: 25 of the Best Cowboy Romance Novels
This content contains affiliate links. When you buy through these links, we may earn an affiliate commission.
Save a horse and ride a cowboy, am I right? Just a thought! But truthfully, cowboy romance novels are selling like hotcakes. Every time I turn around, everyone is talking about a new one. It seems like every romance reader wants a piece of them. But what is it about cowboy romances? Why do people gravitate towards stories featuring ranchers, cowboys, horses, and farms? Let's talk about it! In this list, you'll be able to find 25 of the best cowboy romance novels you won't be able to stop reading.
The Charm of a Cowboy
Rugged, denim-wearing, grumpy cowboys are the talk of the town nowadays. Is it the personality? Or the hands-on type of job they do? Maybe it's the element of living in a small part of town with only your horses, cattle, and cottage to take care of. It's the fantasy of, maybe, having a relaxing life away from the big city and noisy neighbors.
One other aspect that I feel readers crave reading about in cowboy romance novels is the wild and rugged cowboy persona. Cowboys are almost always seen as wild and intense. I remember vividly reading about bull rider champions or rodeo queens who take no prisoners, and when you see them on the floor, it's something out of this world. The way they manage big, powerful animals or how good they look riding them…I know no one can replicate that.
But as previously mentioned, cowboy romance novels aren't new. They didn't just appear out of nowhere. Elements of cowboy romances have been a part of the romance genre for a while now. For example, adventure and romance have always gone hand-in-hand, as was seen in Brenda Jackson's The Westmoreland series, which started being published in the early 2000s.
So, in this list, you'll find all types of cowboy romance novels, from ranch owners to farriers. The settings inside the books change from time to time, but undoubtedly, they are all breathtaking, and the authors have really nailed it when it comes to describing the setting.
---
Cowboy romance novels are the crème de la crème of the bookish world right now. But they're not the only ones. Romances where opposites attract, single dad romances, or grumpy/sunshine couples that completely charm us are some of the tropes and themes that readers love to read nowadays as well. So, if you're in the mood for any type of trope, I'm sure there's a book out there for you!