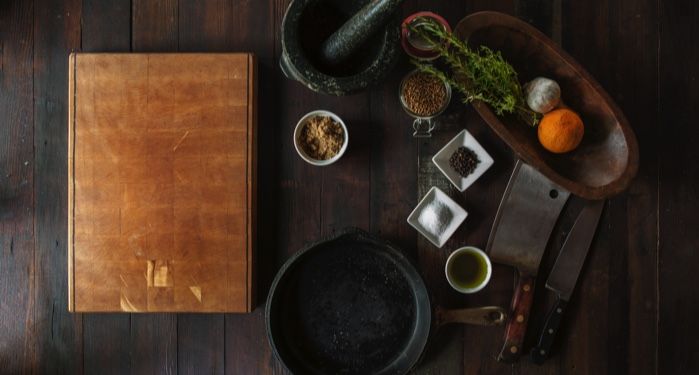 Lists
15 of the Most Anticipated and Best Cookbooks Of 2022
This content contains affiliate links. When you buy through these links, we may earn an affiliate commission.
This year, one of my New Year's Day resolutions was to cook more meals at home. The goal here was not to eat out less, exactly, but to enjoy cooking as a therapeutic activity. Because my work can extend the usual 40 hours a week, I sometimes find myself exhausted or even a little frazzled by the end of the day. Cooking helps me be in the moment, an opportunity to stop thinking about the day's events and focus on chopping vegetables or baking bread instead. Whether you set a similar resolution for yourself as a beginner or already have plenty of experience, the best cookbooks 2022 has to offer can help. Not only can they give you new recipe ideas, but they also often contain techniques that can help you improve as a cook.
I've compiled 15 of the most anticipated cookbooks of 2022, both new releases and upcoming picks. Included are selections by award-winning chefs, cooking show stars, and successful bakery or restaurant owners. Each of these picks has something to offer to new and experienced chefs alike.
If you're new to cooking and looking for more resources, this round-up of funny cookbooks can help you work on your cooking skills with some truly clever recipes. For families, these cookbooks for kids are all written with young chefs in mind. And, if you're curious about the cookbook genre itself after looking for recs, this essay on the history of cookbooks offers a fascinating survey from the first known cookbook in 1700 BC to the present.
---
Hungry for more? Check out our Cookbook Showdown series, where the best recipes from popular cookbooks are put to the test.