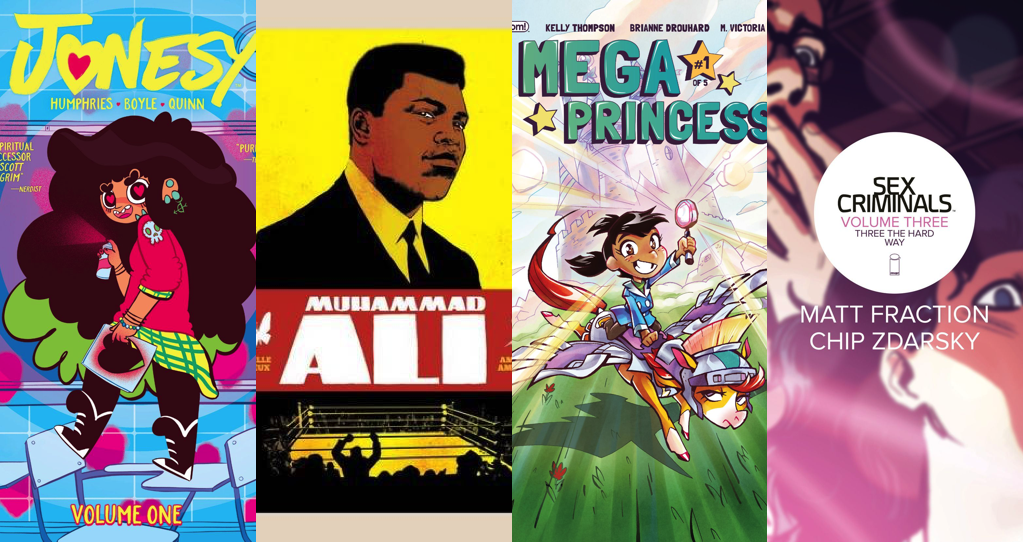 This content contains affiliate links. When you buy through these links, we may earn an affiliate commission.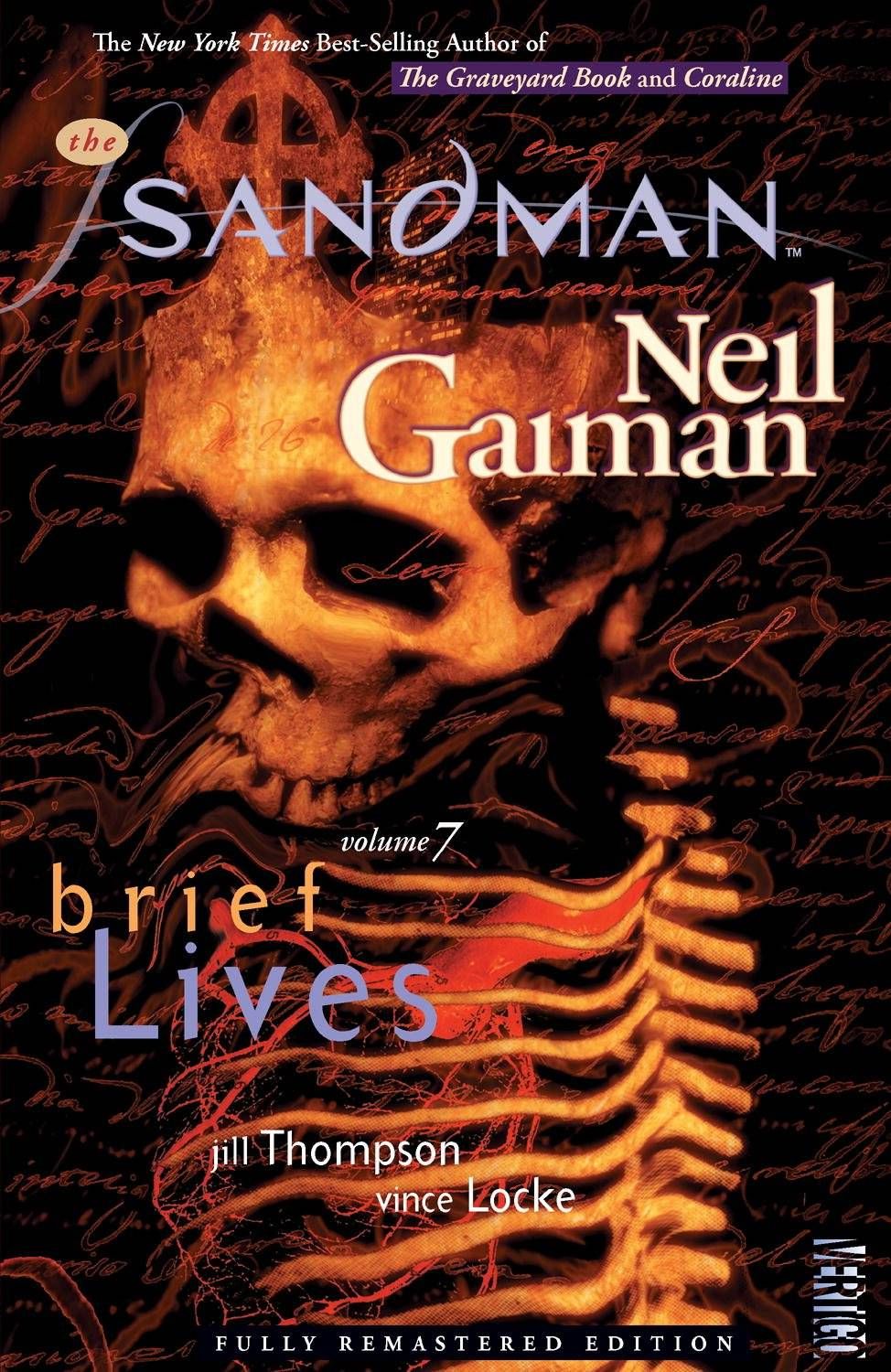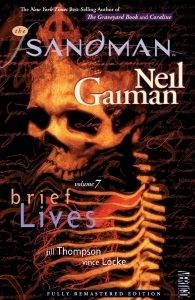 The Sandman, vol. 7: Brief Lives by Neil Gaiman, Jill Thompson and Vince Locke (Megan Cavitt)
I've been reading Gaiman's Sandman at a deliberately (some might say agonizingly) slow pace, because I want to savor it, because I want to study it, because it's every bit as good as people always told me. This is a story about mortality, about mythology, about our eternal resistance to change – and about us, as mere mortals, taking responsibility for our lives. A few of The Sandman's details are dated, but somehow this volume felt like the comic I needed to read at this specific point in the infinitesimal spark of my life.
Mega Princess #1 by Kelly Thompson, Brianne Drouhard (Jamie Canaves)
Princess Max knows exactly what she wants to do with her life: be a detective. The problem is that at 10 she doesn't get much say in her life, no matter how much she protests. Even a visit from her fairy godmother doesn't win Max over into caring about her princess status. I'm thrilled about this new series and can't wait for Max to put her skills to good use in solving cases. Did I mention she has a snarky horse sidekick and that Max is hilarious? Because she does and she is!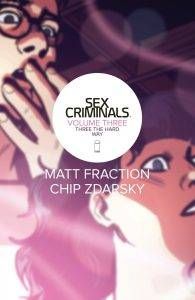 Sex Criminals, Volume 3: Three the Hard Way by Matt Fraction, Chip Zdarsky (Ashley Holstrom)
This may be the best of Sex Criminals. Fraction and Zdarsky have always been good about being educational and nonjudgmental in this series, but this one wins extra prizes for approaching asexuality as it should be — completely normal, not weird. (Volume 2 was excellent for some sweet gynecological information.) The plot kind of meanders through this volume, but it's still a fun ride.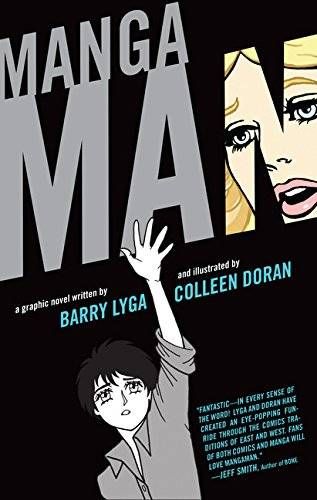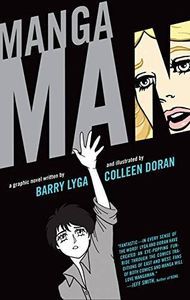 Mangaman by Barry Lyga and Colleen Doran (Tasha Brandstatter)
I first heard about this manga/comic when I stumbled across a news story about it being challenged in a Washington State high school. The parent's complaints about the book aside (disturbingly shocking, etc.), I was immediately intrigued by the description of the book as a love story drawing inspiration from both Japanese manga and American pop culture. The premise is basically this: Ryoko is a manga character whose world is mysteriously ripped apart, dumping him into "real" world America. Since he may never return to the land of manga, he has to go to high school like a normal teenager, except he is so totally the opposite of normal. The way Lyga and Doran combine American-style comic book art with Japanese manga in Mangaman is so clever, and I love how Ryoko constantly struggles with adapting to a new culture–for example, reading from left to right instead of right to left–and how that's later incorporated into the plot. As for the shockingly disturbing scene that fired up the Washingtonian mom, it's hilarious. Best sex scene in a comic ever.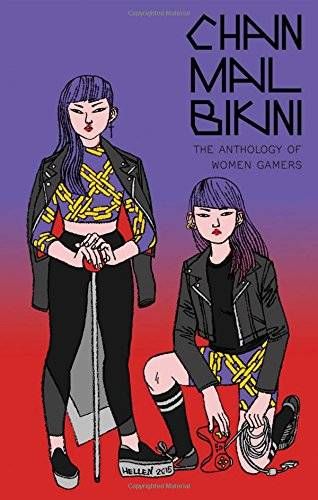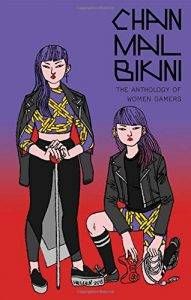 Chainmail Bikini: The Anthology of Women Gamers edited by Hazel Newlevant (Danika Ellis)
This is a collection of comics about women gamers: This includes board games, video games, roleplaying games, LARPing–anything in that general vicinity. I was a little hesitant going into this, because I don't play video games and I'm a fairly casual board game player (though I do aim to start a D&D group soon). I ended up loving it, though. There's a huge range of topics and art styles, and as a bonus, there are tons of trans and queer contributors! Contributors talk about finding solace in gaming as well as encountering sexism in gaming culture, as well as just sharing fun anecdotes from their gaming lives. I very highly recommend this, both for serious gamers and the more casual fan.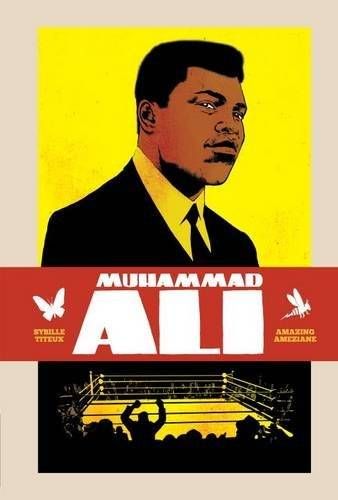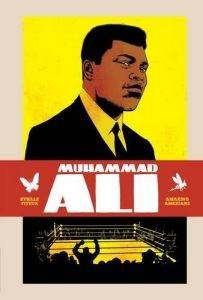 Muhammad Ali by Sybille Titeux and Amazing Ameziane (Thomas Maluck)
This slim hardcover packs as much information as other comics biographies twice its size. "Muhammad Ali arrived during a turning point," as Titeux's introduction states, on the social, political, and boxing stages. I enjoyed the sheer variety of layouts in this book – every couple pages delivered information differently than what came before, whether it was a diagram of Ali's fighting style, realistic close-ups, cleanly divided grids of panels (sometimes with arguments overlapping the gutters), or historical documents. This book is expertly designed and covers many facets of Ali's life, times, and accomplishments in an efficient manner.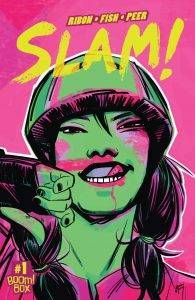 Slam #1 by Pamela Ribon, Brittany Peer, and Veronica Fish (Keri Crist-Wagner)
I knew that the creators had actually talked to real derby girls when I saw the first panel. "GET LOW," is the first derby commandment. Getting low increases your balance, it gives you more power, it makes you harder to knock over. You can always get lower. Everything about Slam makes me happy, the writing, the art – the whole feel of it is authentic. Folks join roller derby for a myriad of reasons, and Slam captures that perfectly through the characters of Maisie and Jennifer. I'm curious to see where the story progresses, but I love what I see so far.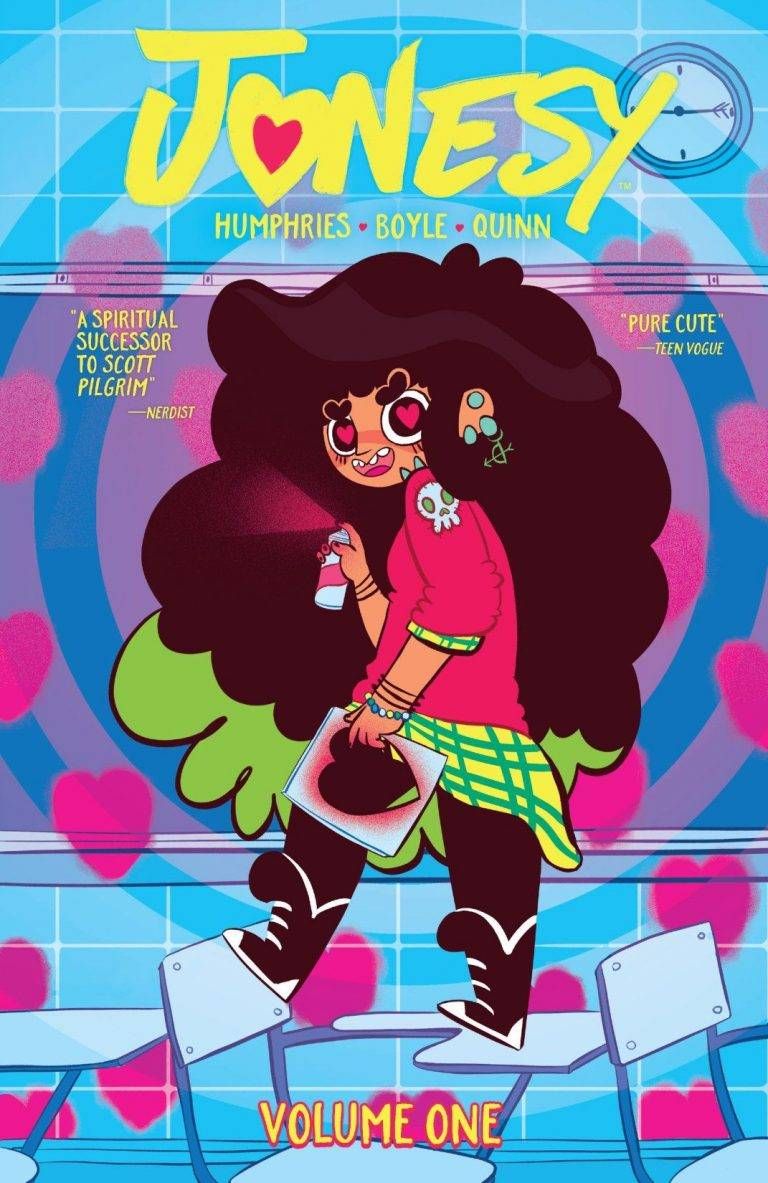 Jonesy, Vol. 1 by Sam Humphries, Caitlin Rose Boyle, Mickey Quinn, and Corey Breen (Swapna Krishna)
Every time I see someone talking about Jonesy, inevitably the words "fun" and "adorable" are used. It came up enough times that I finally decided to read this trade for myself, wanting to figure out what it was that made so many people just adore this series…and now I've found myself among its fans. Jonesy is a teenage girl who has the power to make anyone fall in love. The catch? Her powers don't work on herself! If you think that premise is cute, just take a look through the book itself. The colors are bright and lush, and the art is highly stylized and whimsical. It's laugh out loud funny, heartwarming, and just. so. cute. I get a lot of requests for all-ages comics, and this is one you should be as comfortable reading with your young child as you are enjoying on your own.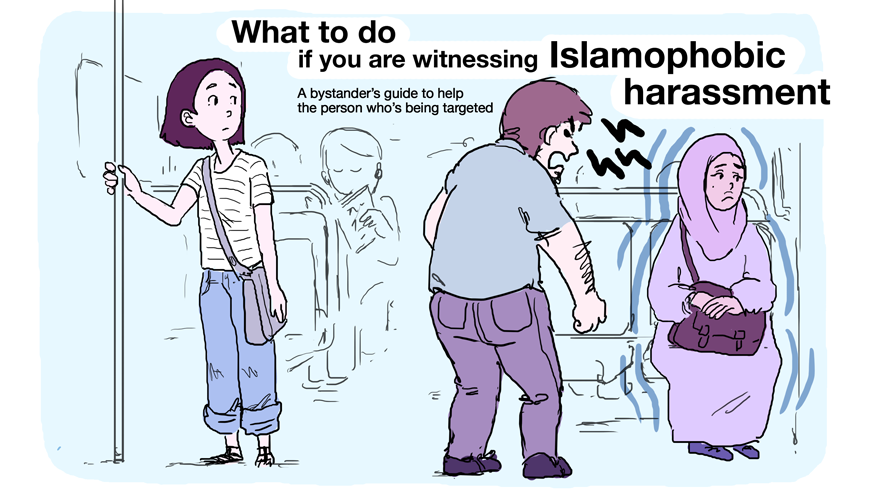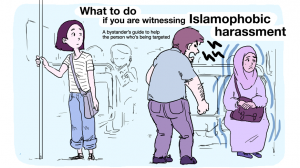 What to Do If You Are Witnessing Islamophobic Harassment by Marie-Shirine Yener (Melody Schreiber)
The best comic I read this month wasn't a book or even a typical webcomic. Yener, a young woman who lives in Paris, illustrated this guide to stopping public harassment two months ago. I saw it soon after election day, when reports began circling about an uptick in violence and hate speech that has only continued. The guide is perfect for interrupting many forms of harassment (not just religious) in a nonviolent, nonthreatening way. As a woman, I'm often afraid that stepping up against harassment will only lead to violence against me; this guide shows me that there are easy, safe ways to help others. It reminded me of the nonviolent protest tactics outlined in March and Martin Luther King and the Montgomery Story. I'd love to see more like it!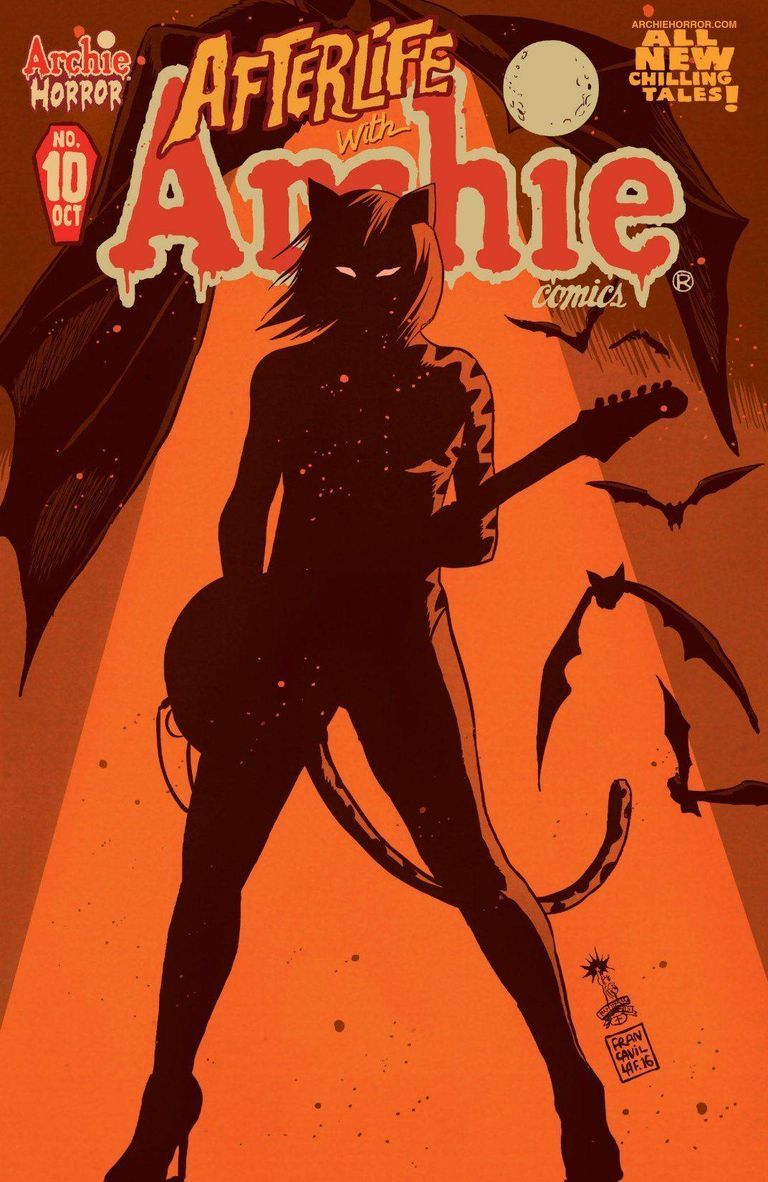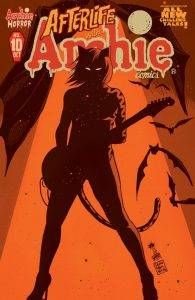 Afterlife with Archie #10 by Roberto Aguirre-Sacasa, Francesco Francavilla, and Jack Morelli (Charles Paul Hoffman)
I've been enjoying Afterlife with Archie's exploration of the Riverdale gang post-zombie apocalypse, but issue #10 was the first I connected with in the same way I have with sister series Chilling Adventures of Sabrina. The issue, which tells the tale of Josie and her fellow Pussycats, but this being Archie Horror, they're totally vampires who have been making music under a string of band names since the 1920s. It's an amazing vintage-inspired horror story that still feels relevant while maintaining that Archie sincerity, all brought forth through Francavilla's stunning art. Plus, it's a done-in-one that doesn't require any prior knowledge of the Archie Horror books, or even of Josie and the Pussycats. Go read this comic already.