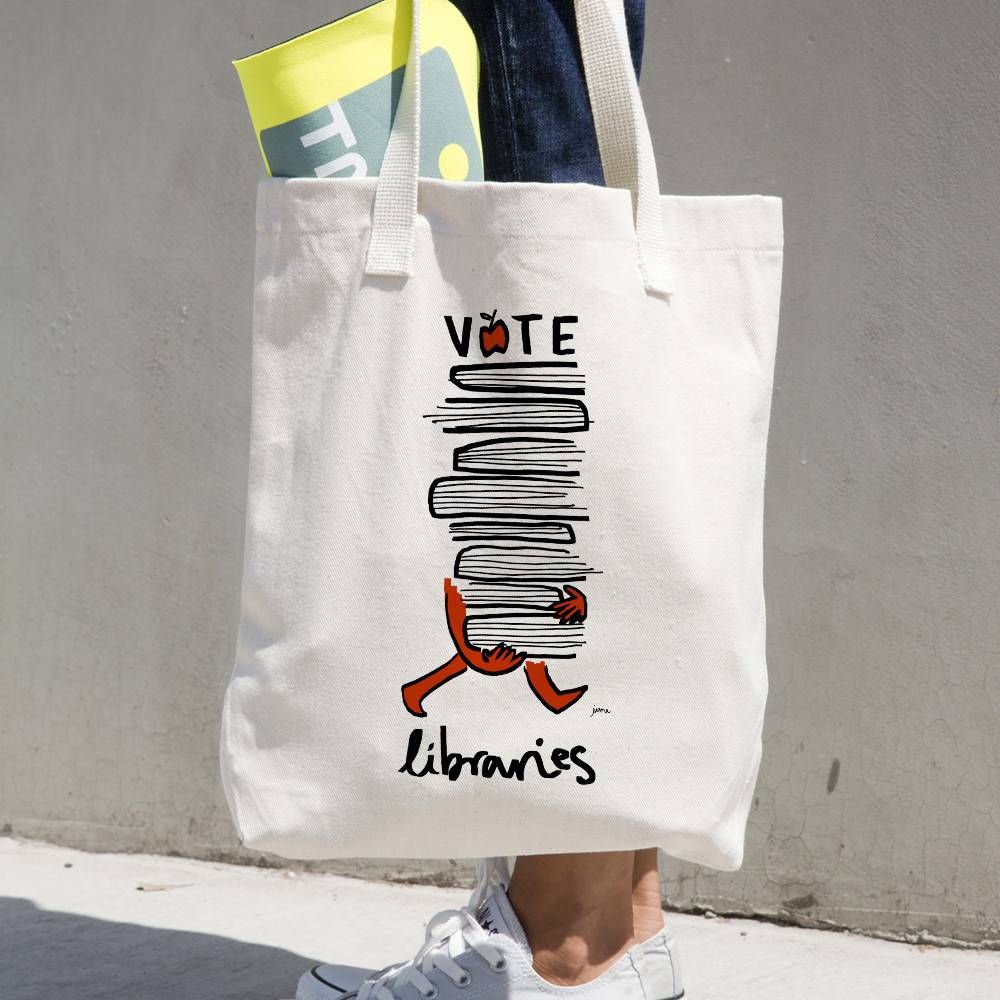 Southern Bastards #13 by Jason Aaron and Jason Latour (Hélène)
It is finally here: The Big Game. Football rules everything in Craw County and this is the most important confrontation to date. Imagine Friday Night Lights meets Justified. You do not have to appreciate sport to get sucked into this issue that will leave you more than conflicted about who you are rooting for. Latour's art is at its best (but when isn't it?) A fit conclusion to the build up around the event along the entire series so far.
Bera the One-Headed Troll by Eric Orchard (August 2, Melody Schreiber)
Bera is a troll with only one head who grows pumpkins for the king. She and her best friend, an owl by the name of Winslowe, find a human baby near their tiny, deserted island, and they embark on a reluctant quest to save its life. The art is so detailed and beautiful, the characters are adorable and endearing, and the dialogue is witty (yet appropriate for young audiences). I love this book!
Vision #4 by Tom King, Gabriel Hernandez Walta, Jordie Bellaire, VC's Clayton Cowles (Paul Montgomery)
The American Dream unravels into nightmare as the PTA looks on Vision's electric sheep and sees only wolves at the door. Tension runs high in a bedroom community beset by the same paranoia as Rod Serling's Maple Street, but this time the outsiders are real and complicated and capable of the impossible. An innocent dies by the end of this chapter, and the heartbreak is compounded to the point of poetry. This is science fiction at its purest. I'm dreading the fallout, but just as delighted we're just a third of the way through this projected 12-part drama.
Power Man and Iron Fist #1 by David Walker, Sanford Green, Lee Loughridge, and VC's Clayton Cowles (Jessica Plummer)
Despite being one of comics' most iconic duos, best buddies Luke and Danny haven't headlined together since 1986. The boys are back for what's meant to be an easy errand – picking up their old secretary, Jennie Royce, from prison. Naturally, things go sideways. Walker gives our heroes snappy dialogue and an easy, familiar camaraderie, while Green's art is scrappy and kinetic, his Luke a solid and unstoppable presence centering Danny's frantic energy. Loughridge's yellow-washed colors give the whole thing a nostalgic vibe, harkening back to the Heroes for Hire's 70s heyday. It's a contemporary take on the characters that evokes the best elements of their pasts, and a heck of a lot of fun besides. I can't wait for the next issue.
The Sculptor by Scott McCloud (Andi Miller)
Having only read Scott McCloud's iconic nonfiction, I was a little trepidatious going into this massive graphic novel. It was quickly evident that I had nothing to worry about. McCloud puts the same nuance and care into his fiction that he's dissected and analyzed in his nonfiction. Gorgeous artwork, wonderful subtleties in storytelling, and great characters made this one a winner for me, and the ending had me in tears. In my opinion, that's one of the best outcomes any book can give–a deep emotional connection.
Y: The Last Man, Vol. 1 by Brian K. Vaughan and Pia Guerra (Emily Wenstrom)
It's possible that my love for Saga has inspired a bit of an obsession with Brian K. Vaughan. I also fell head over heels for his newest series Paper Girls, which he creates with Cliff Chiang and Matt Wilson. So I come into this heavily biased, but Y: The Last Man is everything I never knew I wanted from a feminist apocalyptic comic book. The plot follows Yorick, the only man to survive an inexplicable event that wiped out the entire male gender. Now, he's on a quest with a government agent and a brilliant geneticist to figure out what happened and find his lost love. Is it weird to have such an eloquent feminist social critique come from a man? A little, but that doesn't make it any less good. Can't argue with three Eisner Awards.
Red Rocket 7 by Mike Allred and Laura Allred (Eric Margolis)
The passing of David Bowie hit me really hard. Way harder than any celebrity death in recent memory. This comic was recommended to me by other Panelteers who shared in my grieving of the great Thin White Duke. It follows a Ziggy Stardust inspired alien and his 6 other clones and the experiences on earth. It even features them running into Bowie himself (among some other fantastic, noteworthy musicians). As always, the writing and art from the Allreds is phenomenal – This book was exactly what I was looking for this month.
Drama by Raina Telgemeier, colors by Gurihiru (Kristina Pino)
I wish books like this were out there when I was a teen, and I'm so happy that teens today have access to great stories like Drama written by people who get it. In this book, we follow Callie, who wants to get into set design when she grows up, and her pals involved with drama or stage crew. It's sweet, not too deep or heavy-handed about anything in particular besides stuff like "do your best," "be yourself," and "find your happy." It's a super fun read, but also super touching in parts – I definitely teared up a bit. Great style and layouts, easy pacing, excellent use of silent sequences for movement and effect. In short, my happy place.
Fresh Romance #7 by Marcy Cook, Maya Kern, Jen Van Meter, Kyle Latino, Marguerite Bennett, Trungles, and more (Katie Schenkel)
You might recognize one of the names on this book — Panels' own Marcy Cook has her story Purple Love Balloon (with artist Maya Kern) in the return of Fresh Romance. Truth be told, even if Marcy wasn't a friend, I'd still be singing this issue's praises. Purple Love Balloon is adorable, with Kern quickly becoming one of my new favorite artists on the book. Van Meter and Latino's story Don't Break Up the Party is nerdy and fun as one D&D player attempts to finally deal with his long-term crush on his dungeon master. And this issue marks the last chapter of Beasties, Bennett and Trungles' gorgeous fairy tale. Fresh Romance continues to feature some of the best creators making comics today. I'm very pleased it's back.
Jojo's Bizarre Adventure, Part 2: Battle Tendency by Hirohiko Araki (Jake Shapiro)
I wrote about Emma Ríos and Hwei Lim's Mirror earlier this month, so my other big pick has to be JoJo. The decades-long-running manga is finally getting official translations in the form of these absolutely gorgeous lil' hardcovers published by Viz. We're in an era where manga fans can read everything online, so anyone who's still buying physical manga in 2016 is someone who cares about the tangible book itself. Viz seems to know this better than any other publisher, so instead of pumping out the little paperback tankobon volumes the industry's been producing for twenty years, they've been paying greater attention to detail with drop-dead gorgeous (but still affordable!) hardcovers for books like JoJo and my other recent fave, Taiyo Matsumoto's Sunny.
Jim Henson's The Storyteller by Various Artists (Charles Paul Hoffman)
I've been meaning to read Archaia's line of comics based on Jim Henson's late-80s project The Storyteller for a couple of years now, but only now finally got around to it. The idea is simple: the Storyteller (modeled after John Hurt, who originated the role) tells a classic story or fairy tale, with occasional interruptions from his dog. It's basically the perfect framework for an anthology comic series. In addition to an original graphic novel featuring nine stories by a bevy of creators, Archaia has also released two miniseries centered on a common theme: first Witches, and currently, Dragons. All three are things of joy—and are fantastic for both younger readers and those less familiar with comics—but I suggest starting with the Jim Henson's The Storyteller graphic novel, as it offers a nice variety of stories from around the world (as well as a variety of story lengths). Standouts include Colleen Coover's "The Milkmaid and Her Pail", Marjorie Liu and Jennifer L. Meyer's "Puss in Boots", and—my daughter's favorite—Paul Tobin and Evan Shaner's "The Frog Who Became an Emperor".
Darth Vader #16 by Kieron Gillen, Salvador Larroca, Edgar Delgado & Joe Caramagna (Brian McNamara)
Star Wars has been firing on all cylinders for Marvel, but I'd be lying if I said that the Vader Down mini-event didn't quite stick the landing. It was still a really enjoyable, fun read but it just fell short of its potential. However, this issue came charging out of the gate. Following up on the fantastic single-issue Darth Vader Annual – in which the Sith Lord dances! – #16 sees Vader returning to Shu-Torun to manage the Empire's efforts to claim the planet. We're shown an emboldened Vader, who has overcome the trap laid before him in Vader Down, but who is still being brought to heel by the Emperor. You can see and feel glimpses of the petulant Anakin Skywalker shining through the plate armor. Larroca is somehow able to make the helmet of Vader expressive, with just reflections and some creative coloring from Joe Caramagna, you can see Vader thinking, the sour changes in mood. It's fascinating to see how much care Gillen is putting into the character of Vader. It creates a bridge that reconciles the emo-prequel Anakin, the more broody-but-swashbuckling Clone Wars versions and the menacing villain of the original trilogy, and it feels organic. This is all those men making the decision to raze a mini operation with magna just to prove a point. It's just such a great book with wonderful side-characters that does so much to bring Vader to life.
Spider-Woman #4 by Dennis Hopeless, Javier Rodriguez, Alvaro Lopez, and Rachelle Rosenberg (Ardo Omer)
I've been reading a very small number of Marvel books and an even smaller number of Marvel books on a month by month basis. I adore this series and the handling of Spider-Woman's pregnancy so far has been done beautifully. In this issue, Spider-Woman welcomes her bundle of joy which is a very emotional moment in the series so far (pre and post Secret Wars). Of course, Jessica Drew is still kicking butts and taking names but she does so with the continued work of the great art team. I want to swaddle this issue of best super friends, teen skrulls, cute babies and lots of post-birth violence. Man, I love this series.
Rosalie Lightning by Tom Hart (Hattie Kennedy)
The story of a couple coming to terms with the tragic death of their infant daughter, Hart's moving tale doesn't pull a single punch. Rosalie is enchanting and Hart beautifully conveys the experience of living with and loving his daughter and then the reality of living without her. This book broke my heart and yet I would thoroughly recommend you read it.
Poorly Drawn Lines: Good Ideas and Amazing Stories by Reza Farazmand (Swapna Krishna)
I feel like I've been talking about this comic collection everywhere, and yet, here I am again. I swear, I haven't laughed out loud this hard at a comic since reading Allie Brosh's Hyperbole and a Half. It's a collection of absurd individual comics, so it's easy to read in small doses or to devour it in one sitting (as I did). I wanted to share some comics online as I was reading, except I kept taking pictures of page after page, unable to choose which I loved most because they are all so witty and brilliant. Rather than give the publisher grounds to sue me for sharing basically every page online, I am going to tell you to go buy this book and read it immediately. Trust me, it'll make your day.