This content contains affiliate links. When you buy through these links, we may earn an affiliate commission.
No intro necessary, amirite? Let's do it: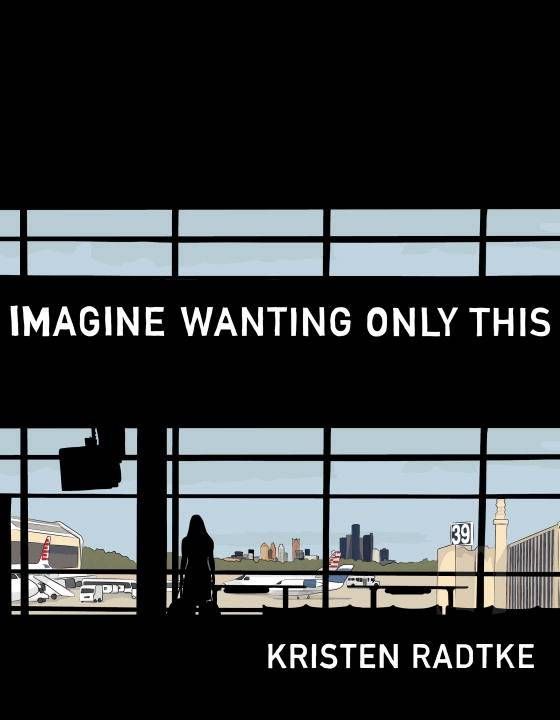 Imagine Wanting Only This by Kristen Radtke
This hauntingly beautiful graphic novel touches on themes of death, loss, rebuilding, and belonging. The illustrations are so perfect and this has stayed with me ever since I read it.
-Jaime Herndon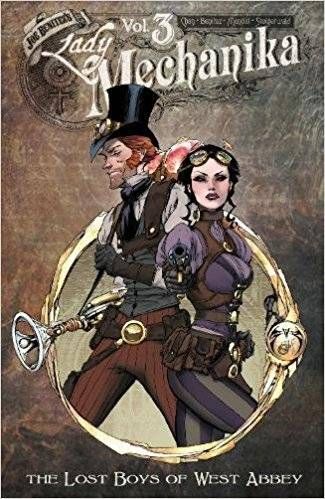 Lady Mechanika Vol 03: The Lost Boys of West Abbey by M.M. Chen, Joe Benítez , Peter Steigerwald, Martin Montiel, Beth Sotelo
It rang so many bells for me: Dark! Steampunk! Mystery! Detective! Awesome art! Now I'm off to read the first two volumes and then patiently wait for vol 4 because apparently my life was missing a steampunk mystery.
-Jamie Canaves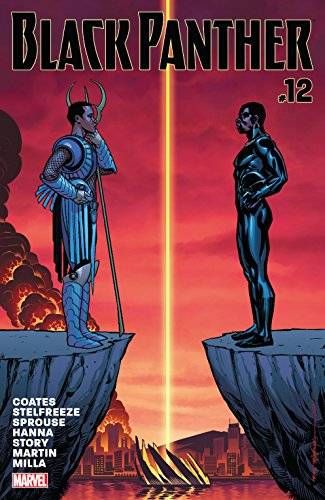 Black Panther #12 by Ta-Nehisi Coates, Brian Stelfreeze, Vc Joe Sabino, Wilson Moss
Okay, so I know technically Black Panther #12 came out in March, but I read it in April, and am still excited about it. Ta-Nehisi Coates' journey through Wakanda's civil war has been a complex one. For the last year, Black Panther has gone where comics don't often go, telling a well-rounded, challenging story about war, class, and power. Issue #12, a satisfying coda to the story, sets T'Challa up for a return to the hero's life just as it sets Wakanda up to become a republic.
-A.J. O'Connell
The Unbeatable Squirrel Girl Vol. 1: Squirrel Power by Ryan North and Erica Henderson
My initial reaction when I first started reading Squirrel Girl was WTF. As I continued to read, I was all WTAF, this is super random. I kept going and was all Holy crap this is the best thing that has ever happened. I cannot wait to read every single bit of Squirrel Girl-ery out there because she is fierce and funny and full of confidence and, despite being a girl with the abilities of a squirrel, super relatable.
-Steph Auteri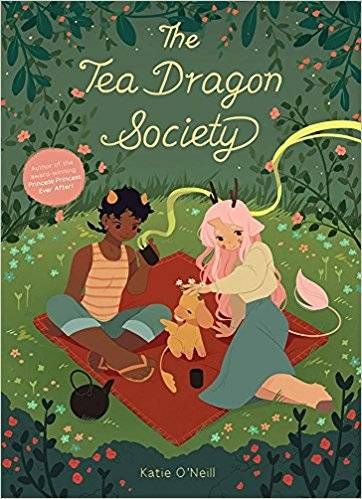 The Tea Dragon Society by Katie O'Neill
Katie O'Neill's adorable dragon story is currently being uploaded page-by-page as a webcomic, but as somebody who binged a galley of the full book last week, I'm obsessed. This sweet story about two girls – one the daughter of a blacksmith, and one who lost her memory – and the tea dragons they meet is absolutely fantastic. I cannot wait to recommend this to all the little ones that come into the story when it releases in hardcover in October, and I cannot recommend it highly enough to those who love web comics now!
-Nicole Brinkley
Snotgirl, vol. 1: Green Hair Don't Care by Bryan Lee O'Malley, Leslie Hung, Mickey Quinn
Definitely polarizing, so all I'll say is this: imagine American Psycho, but with fashion bloggers. (Although even people who don't like the story have to admit that Leslie Hung's colorful manga-influenced art is amaaaaaaaaaazing.)
– Megan Cavitt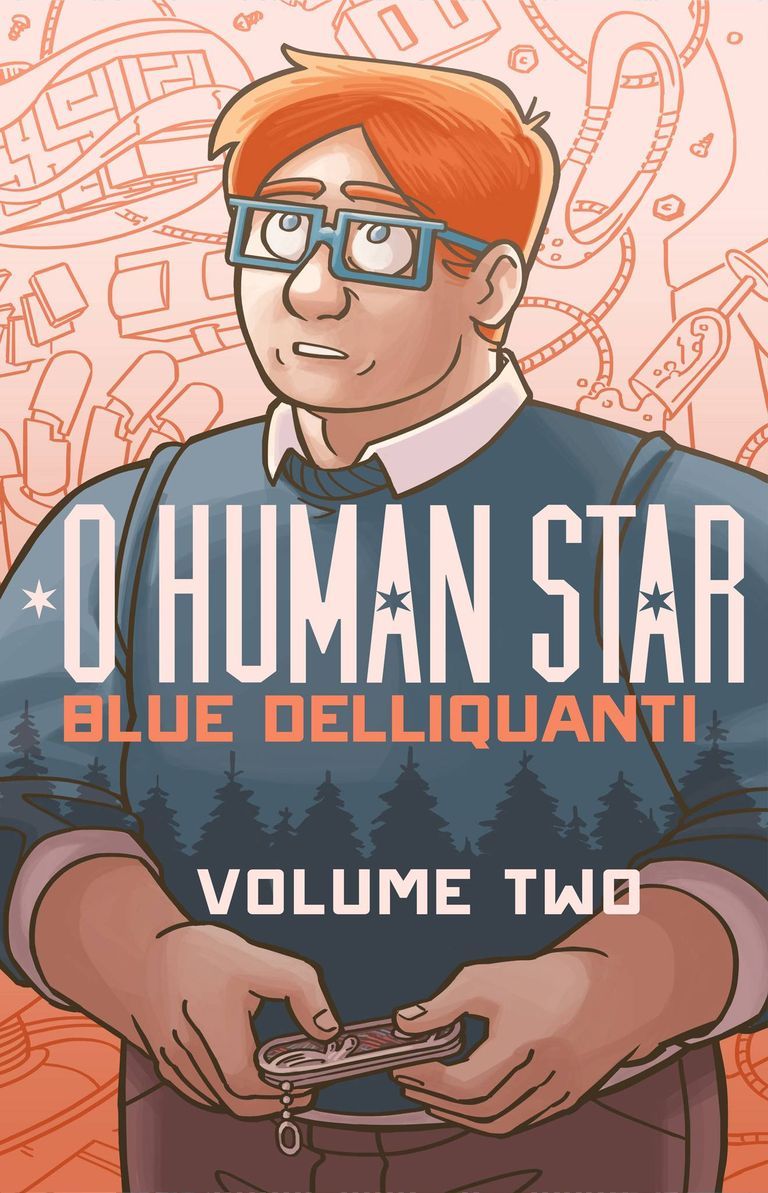 O Human Star Vol 2 by Blue Delliquanti
This volume came out in March and collects what appeared in the web comic from February 2014 to October 2016. I was kind of saving it even though I was so excited to read it because I knew it would be over so quickly! I eventually read it in April after supporting the Kickstarter and, of course, I loved it. It's just a stellar character-driven science fiction tale that asks big questions–like what it means to be human–and it also hella queer.
-Casey Stepaniuk
Bitch Planet #10 by Kelly Sue DeConnick and Valentine De Landro
This long-awaited issue concludes the "PRESIDENT BITCH" arc. It's been 6 months since issue #9 was released so I've been yearning for this issue and it definitely does not disappoint. Yes, this particular arc concludes but the ending is so intense that I'll be on the edge of my seat until the next issue comes out. If you haven't been reading Bitch Planet, I highly suggest you start.
-Patricia Elzie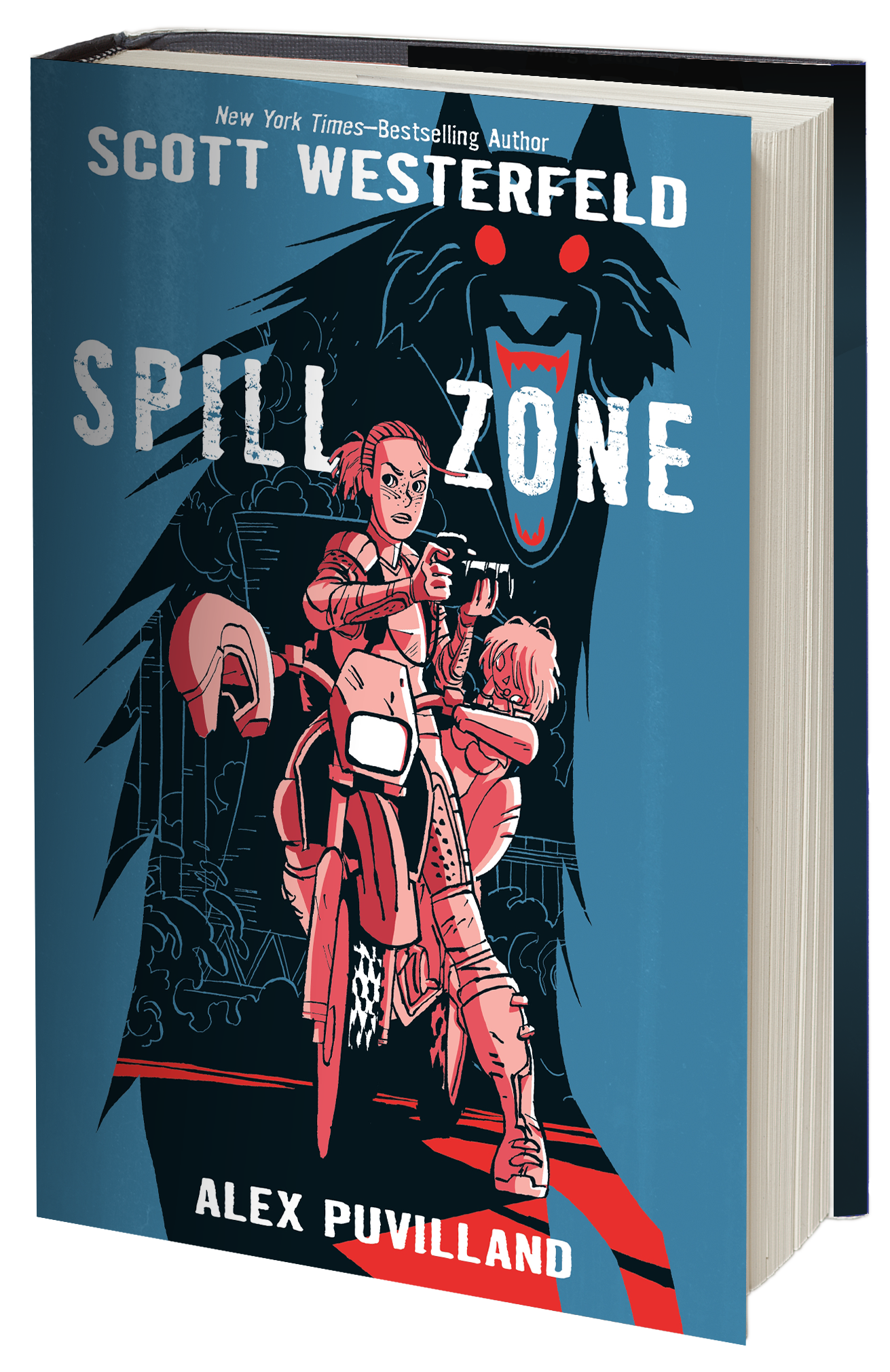 SpillZone by Scott Westerfeld, Hilary Sycamore and Alex Puvilland
Neil Gaiman once advised that when life delivers pain, to make good art. In this case, the main character Addison does that; aliens have left behind equipment that have devastated her home, killed her parents, and silenced her sister. Addison goes into the zone and photographs the impact, both to pay the bills and to make sense of what happened. Scott never loses his ability to handle dark situations.
-Priya Sridhar
French Milk by Lucy Knisley
I always had lofty ideas of what traveling to Paris must be like, based purely on romantic movies and novels. But Lucy seems like my kind of gal, and her journal of her trip to Paris with her mother, is almost exactly what I've imagined. Food! Shopping! Cobblestones! Cigarettes! Coffee! And, since she was about to graduate from college and become a full-fledged adult, there's a whole lotta angst — this is a journal, after all. The best part of Lucy's work is the detail to what she eats. Every day she draws and annotates the restaurant, table, and food everyone ate. She also very much loved the milk in France. Hence, French Milk.
-Ashley Holstrom
Five Worlds Book 1: The Sand Warrior by Mark Siegel and Alexis Siegel, illustrated by Xanthe Bouma, Matt Rockefeller, and Boya Sun (Random House Books for Young Readers, May 2, 2017)
This wonderful new series geared toward middle grade readers reminded me of the fantastic worlds that Kazu Kibuishi created in his Amulet series. The rich full color illustrations depict five interconnected worlds that are on the brink of extinction, and the three people who have the best chance of saving the worlds couldn't be more different. Oona Lee is the clumsiest sand dancer at the greatest school in all the worlds, An Tzu is from the poorest slums and spends his days pilfering food items to share among those who need it most, and Jax Amboy is a star athlete who is beloved by the whole galaxy. This book is an intriguing beginning to what is sure to be a fascinating series.
-Karina Glaser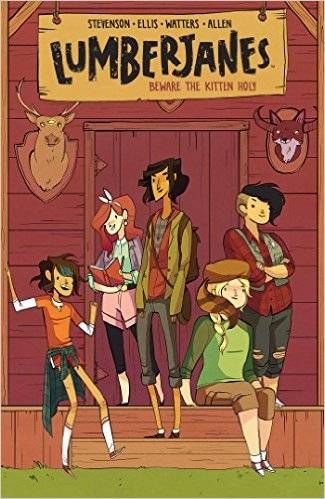 Lumberjanes Vol. 1 by Noelle Stevenson, Grace Ellis, and Brooke Allen
I know that I am so late to the Lumberjanes party that the party ended, everyone's already picked up the discarded cups, parents have grounded you, and the next party plans are circulating on text threads. But… y'all. This comic is so good. It brought me so much joy and so much laughter. If you are the last person on earth who hasn't headed off to camp with the Lumberjanes gals, do it now. You will love the art, the story, and the affirmation of teen and pre-teen girls. What the junk was I thinking waiting on this book?
-Ashley Bowen-Murphy