It's no secret that comic book stores are not always welcoming and wonderful places. They should be awesome nerd havens, but sometimes they can be unwelcoming or full of gatekeepers. So, we here at Book Riot thought we would compile a list of the best comic book stores we've been to and what makes them so great. Enjoy, and make sure to share the best comic book stores in your area in the comments!
California
Pasadena, Comics Factory
What really makes me love Comics Factory are the people who work there. They've made me and my partner feel welcome since the beginning. Each customer is treated with both respect and excitement. The selection is great and they're always willing to order anything for us. But really, we just love the vibe there and look forward to going every week to pick up our pulls. It's a small-ish, unassuming space with really big heart. (Patricia Elzie-Tuttle)
Burbank, House of Secrets
While my favorite days to visit House of Secrets are the days there's a Valkyrie on duty, I have never been the only female customer, and the men who work there are super friendly. This little shop is packed full of comics and incredibly welcoming to me and my kids (they offer a 25% discount to children). I love in Los Angeles and have a lot of LCS options, but I drive to the valley every time. (Annika Barranti Klein)
Connecticut
Granby, Simsbury Cards & Comics
If you weren't looking for Simsbury Cards & Comics, you might miss it. After all, it's a little hole in the wall in a strip mall in a fairly rural area. (Granby is better known for its goat farms than for its comic shops) But once you find it, you'll never pass by again. Simsbury Cards & Comics is a true small-town comic shop. It's owned by a married couple and is super family-friendly—I usually stop in for my books and stay for half an hour to chat about whatever's going on in town. I even bring my toddler with me. The owners are knowledgeable, and it's a great place to find back issues of just about everything; they have an amazing amount of stock and because we're in a small town, that stock isn't picked over. I can almost always find whatever I am looking for. Oh, and if you're a card collector (Magic, baseball cards, whatever cards you're into) they carry those too. (A.J. O'Connell)
Idaho
Boise, Captain Comics

An old school kind of comics shop, Captain Comics has been around for 20+ years. But don't let their longevity and vintage vibe fool you. The folks at Captain Comics have created and nurtured an environment that truly is welcoming to everyone. They have a number of women on staff, which in my experience is great for changing the attitudes of the men that frequent the shop who believe women don't belong in comics, and they go out of their way to give exceptional customer service. Plus the owners and every person I've interacted with there are excited about sharing their enthusiasm for comics. (I once got a call letting me know a special order I'd place was in, in which the employee squeed on my voicemail about how good that book was and then when I came in to pick it up, she'd pulled a couple of read-alikes for me, in case I wanted to check them out.) Don't be fooled by the vintage look of the shop; it's a treasure trove. (Rachel Manwill)
Illinois
Chicago, Quimby's
Quimby's is a magical place with a two headed mickey mouse sign. It's located in the now-fashionable Wicker Park so it's definitely grown since I first went. I will defend this place tooth and nail should any developers threaten it…Anyway, they are the best place to get comic zines and graphic novels from independent publishers. You'll always find something absolutely delightful that you'd have never expected. They are committed to representing local work too. The folks who run it are amazing and sweet. Quimby's also have a cool collection of fiction, non-comic zines, and non-fiction that is well worth checking out as well. (Elisa Shoenberger)
Indiana:
Indianapolis, Downtown Comics
It's a sprawling, beautiful haven for comic readers with an backlog that stretches across the entire store. After spending ten minutes digging around, I found all the issues I had missed from my main series from years ago. Great place, give them your money. (Bob Batson)
Michigan:
Ann Arbor/Grand Rapids/Detroit, Vault of Midnight
The original shop in Ann Arbor is my home LCS, but it's been exciting to see VoM grow in the last few years to expand throughout the state. The super-friendly staff has a broad and deep knowledge of comics for just about any taste, and the environment is welcoming to kids and families. They get to know folks, and their recommendations are always solid. Vault has fun events like toy creation (carving up old action figures to make something new), book clubs, costume contests, and a rad Free Comic Book Day extravaganza. (Shaun Manning)
New Hampshire:
Rochester, Jetpack Comics
The store boasts the tagline "The friendliest comic shop in the history of mankind." I'd wager that's probably true. And although they may not be the most modest, I'd add that it's also an enormous retail space, incredibly well-stocked, with a knowledgeable staff and tons of comics-related merchandise. I purchased my prize possession there, a first edition of The Amazing Screw-On Head, and I always find a zillion things I want to read, whether I'm in the mood for kickass feminist comics, indie graphic novels, or mindless nonsensical violence with lots of boobage. There is hardly a time I can remember not finding what I was looking for, and they excel at special orders. It makes the 25-minute drive from my house to visit Ralph and his gang worth it every time. P.S. The last four digits in their phone number spell "XMEN," lolololol. (Liberty Hardy)
New Jersey:
Montclair, East Side Mags
I was nervous to enter my very first comic shop as a late-in-life comic noob. Would they be able to tell that I'd avoided the medium for the first 36 years of my life? Would they laugh at my obliviousness over pull lists and trades and all the rest of it? Would they call me a fake geek girl?? My friend Ren accompanied me because she had been collecting comic books for years, but I needn't have worried. The staff at East Side is warm and welcoming, and they make an effort to get to know their customers. The shop is family-friendly (so that my 3-year-old can totes get her MLP fix). The store owner is all about championing indie comics. And there are fun events going on every week (cosplay karaoke anyone?). There are a bunch of comic shops in my general vicinity, some even closer to where I live, but East Side feels like home.
Marlton, Stormwatch Comics
Set in a nondescript shopping center, it would be easy to overlook this store. The door and windows are covered with posters, and from the outside, it doesn't look too welcoming. But when I walked in for the first time, pushing my son in his stroller, I was cheerfully greeted, the guys made eye contact with me and didn't treat me like a "fake geek girl," and even went out of their way to talk to my son. The owner lets my toddler son walk around (even behind the counter), and always offers to order something if they don't have it. They buy back trades as well, which is great if you're a fast reader and need a constant supply of comics! (Jaime Herndon)
North Carolina:
Asheville, Comic Envy:
If you are ever in Asheville, North Carolina, you must stop by my favorite comic shop ever: Comic Envy. They say "Everyone has a comic shop home at Comic Envy" and they mean it. They just moved to a new location, so make sure you have the right address, but here's the deal: Comic Envy is friendly and welcoming to everyone, and they don't tolerate harassment. I have yet to find a better, happier comic book shop where you will be loudly welcomed by name and given the best recommendations. (I mean sometimes there are loud feminist rants, but that just adds to the awesomeness.) They also have the best, most badass staff ever (mostly Valkyries). Here's to you, Comic Envy! You're the best comic book store I know. (Sonja Palmer)
Pennsylvania:
Pittsburgh, Phantom of the Attic
My husband has been going to Phantom since he was in college, which was mumble-mumble years ago. When we lived on the other side of the country, they used to ship his books monthly. Now that we're local again, we both use Phantom for all of our printed geek needs and the kids have their own pull list as well. They have pretty much everything and, if they don't, they'll get it for you. Comics, graphic novels, trades, kid lit, the place is a feast for the eye holes and we always leave with more than we intended to pick up. Their Funko/action figure/other fun stuff collection is small but well curated and they reserve a display in the center of the store for that which is current (stuff like Wonder Woman Day, Cap's 75th, or the Ragnarok release) which is super handy if you're looking for something timely. The staff is welcoming (one of the regular gents is on the board at the Toonseum), knowledgeable, obliging, and, perhaps most importantly, don't mind when the kids go exploring. And a game store, owned by the same folks, is right across the street.
Texas:
San Antonio, Collector's Authority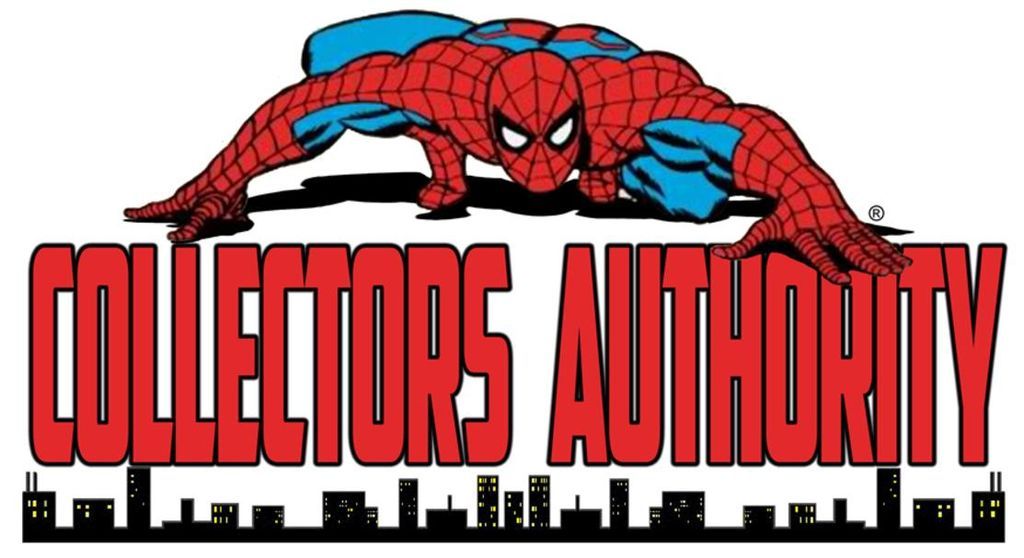 This is my favorite comic shop in all of San Antonio. It is located on the south side of the city and is basically a hole in the wall. What they lack in exterior aesthetic is made up for with a sleek interior that offers an amazing array of comics, fatheads, Funko Pop! bobbleheads and so much more. I recommend this comic shop to anybody who visits Military Town U.S.A.
Washington, DC:
Whenever I travel to a city away from home it's my personal tradition to check out two things: a local independent bookstore and a comic book shop. Over forty countries and countless cities later, my favorite comic book shop is still Fantom Comics in Washington, DC, for being the nicest, most organized comic book store that appeals to my borderline obsessive need for a comic shop to look better than a '90s nerd's basement. This place is cleaner than the board of health and still full of fun decoration, friendly staff, and plenty of geeky things to do if you're looking for a like-minded community. If you're looking for a welcoming place with less clutter, you have to find Fantom the next time you're in DC. (Jordan Calhoun)
The Netherlands:
Eindhoven, Eppo Strips
This comic book store in Eindhoven was the first comic book shop I ever visited, and it has remained one of my favourites until today. I found it on my first trip to the Netherlands, even before I moved to Belgium for good (I live close to the border with the Netherlands, so it's easy to go from one country to the other and get the best of both), and I was in awe of all the paraphernalia for sale, which also serves as decoration, and gives the shop a very geeky and cool look. There's a big toy rocket outside, and many, many action figures. I don't read comics very often, but I doubt that anyone who enters the store—comic book fan or not—stays indifferent to its charm. It's cosy, fun, with a very welcoming staff, quite close from the centre of town. (Carina Pereira)
Scotland:
Edinburgh, Deadhead Comics
Gav and Bonnie the Dog have run this Scottish institution for decades. It's the most colourful shop on West Nicolson Street and I have never left without a great story. Gav is incredibly loyal to the independent comic scene, so if you're an artist or writer, talk to them. You'd be surprised who will pop into the shop (Jamie Mckelvie cough cough). (Bob Batson)
---
So there you have it! Our best comic book stores from around the U.S., and a couple overseas. I think what we all agreed makes the best comic book store is being welcoming and having awesome staff (surprise!). Do you have any you would add?