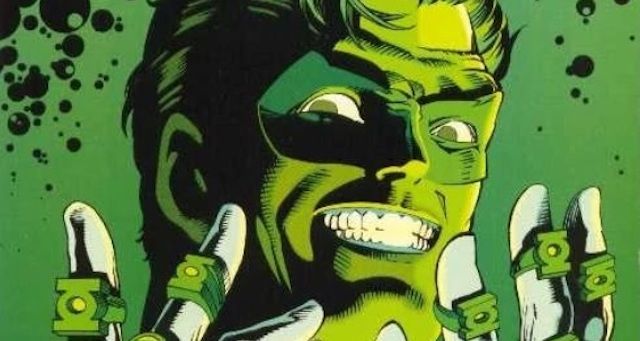 This content contains affiliate links. When you buy through these links, we may earn an affiliate commission.
Book Riot has talked about the best comic book artists working today and what makes a great cover in general. Now, it's time to present 26 of the absolute best comic book covers of all time!
Because I am terrible at ranking things, I've just put them in chronological order. I'll start with a few age-old classics that have been referenced and parodied a thousand times, then move on to the modern masterpieces that deserve their own place in comics history.
Without further ado, let's take a look at some fantastic—and sometimes historic—comic book covers!
Action Comics #1 (1939)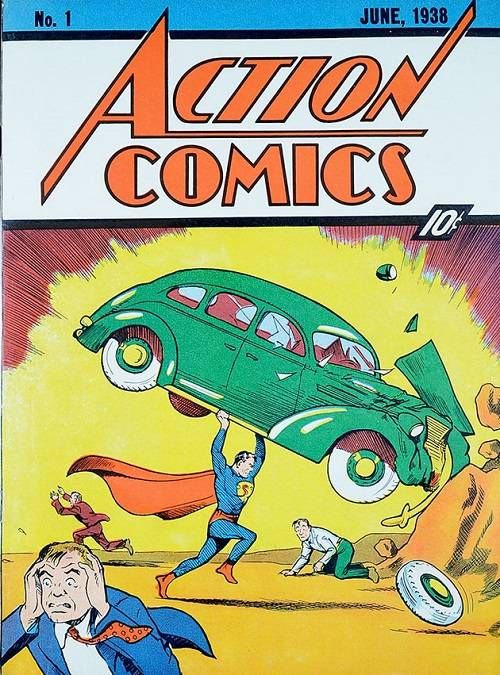 Drawn by Superman co-creator Joe Shuster, this is the cover of the first official superhero comic. It has become an iconic symbol of superhero comics as a whole—this list is probably the billionth time you've seen it.
Captain America Comics #1 (1941)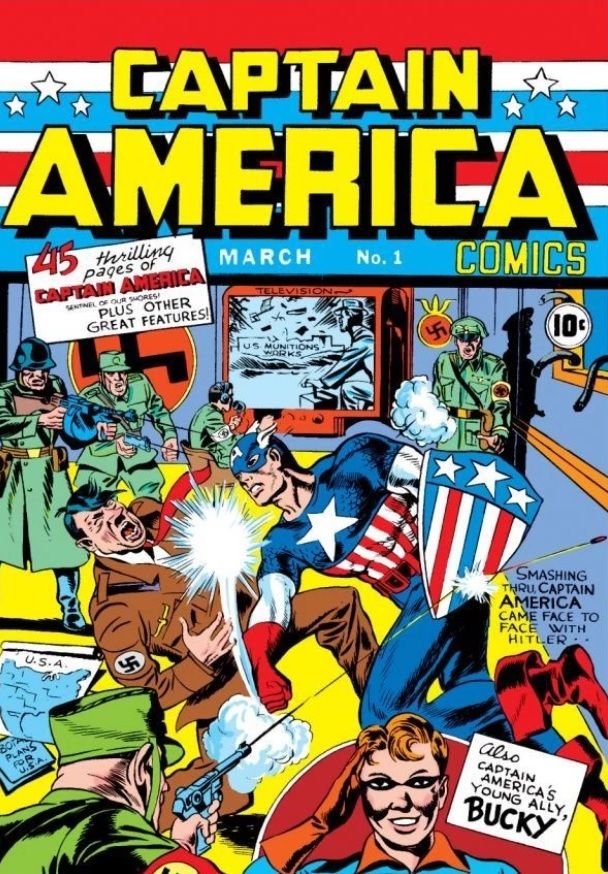 Not only is this the first appearance of an iconic hero, and not only does it feature art from legendary comic book creators Joe Simon and Jack Kirby, it also has Hitler getting slugged in the face. Doesn't get any better than that.
It Rhymes With Lust (1950)
Oft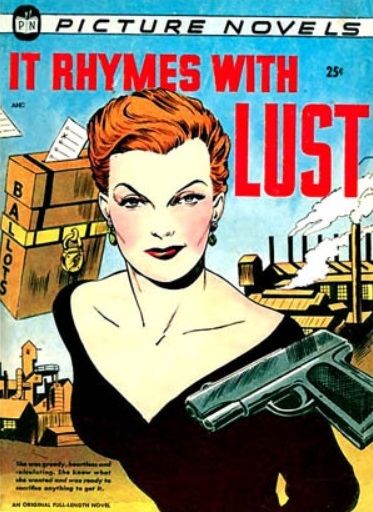 en considered the first ever graphic novel (or "picture novel," as it was then called), It Rhymes With Lust features luscious art by Matt Baker, the first prominent African American creator in comics.
Strange Tales #156 (1967)
You all need to appreciate Marie Severin more, and covers like this are why. Severin worked a lot on horror comics, which made her the perfect choice to illustrate Marvel's master of the mystic arts.
Giant-Size X-Men #1 (1975)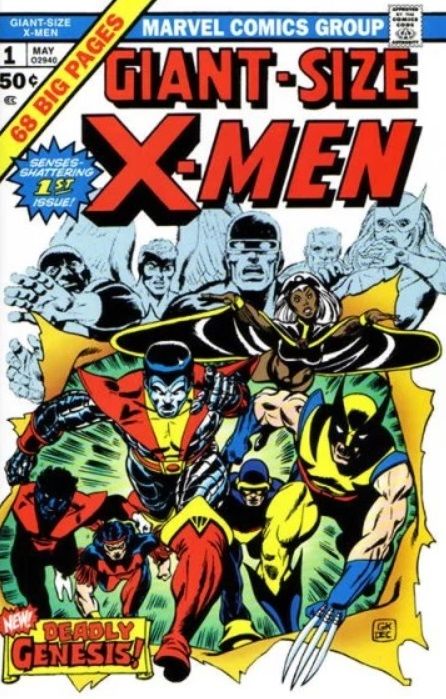 The X-Men actually weren't all that popular in their original incarnation. It wasn't until the new line-up quite literally burst onto the scene—courtesy of this cover by industry stalwarts Gil Kane and Dave Cockrum—that the team really took off.
Thor #337 (1983)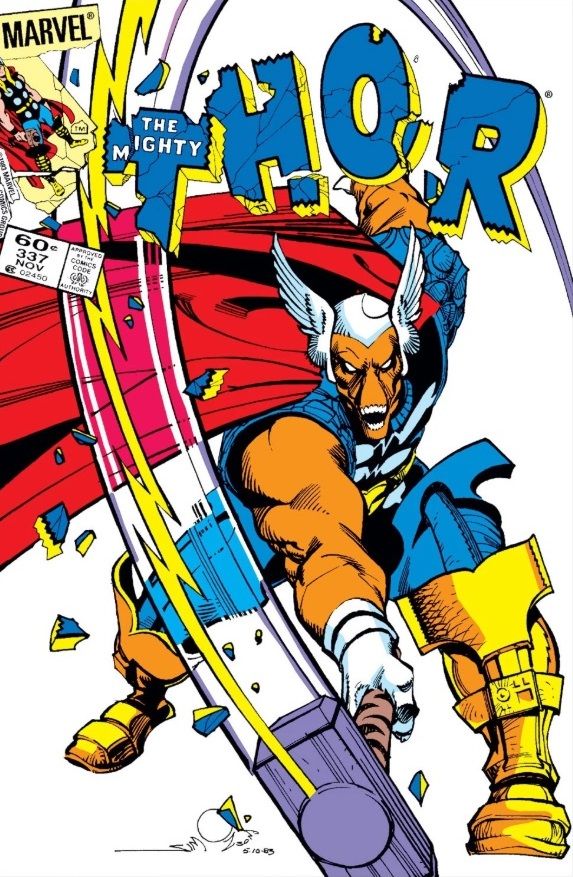 Walter Simonson's run on Thor got off to a kickass start with this cover. What better way to show a change to the status quo than by having your shiny new character literally smash the old title to pieces?
Justice League #1 (1987)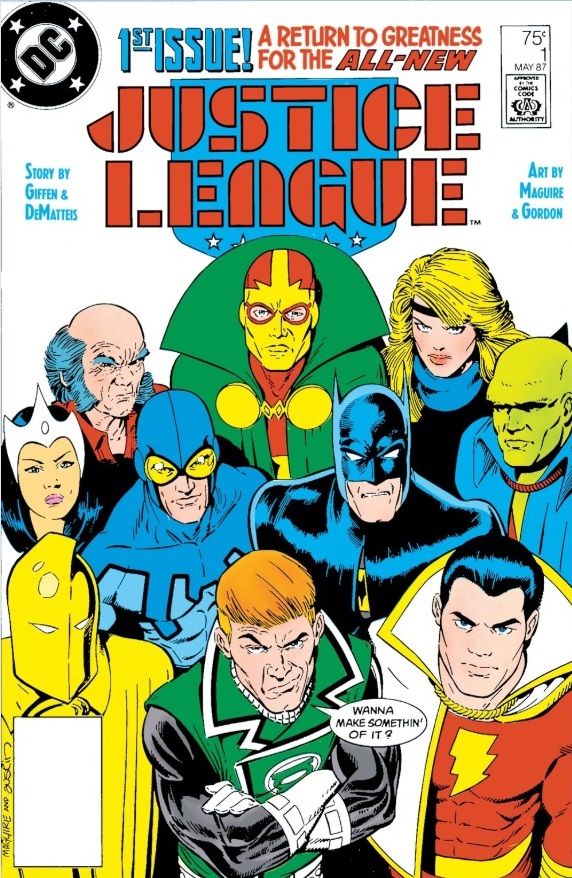 Kevin Maguire and Terry Austin's classic cover wants to beat me up, and I would be honored to let them.
Sandman #1 (1989)
I only picked the first one, but pretty much all of Dave McKean's evocative, unsettling covers from Neil Gaiman's Sandman could have qualified for this list.
Wonder Woman #46 (1990)
This is not your typical Wonder Woman story (it's about a teenage girl who loses her friend to suicide), so it needed an atypical cover to go with it.
Green Lantern #49 (1994)
Created by Darryl Banks and Romeo Tanghal, this cover signaled a massive change in Green Lantern lore. Longtime hero Hal Jordan crosses over to the dark side in this unforgettable image.
Batman #608 (2002)
Simple and powerful, this image of the Dark Knight by Jim Lee, Scott Williams, and Alex Sinclair is part of the classic storyline Batman: Hush.
JLA/Avengers #3 (2003)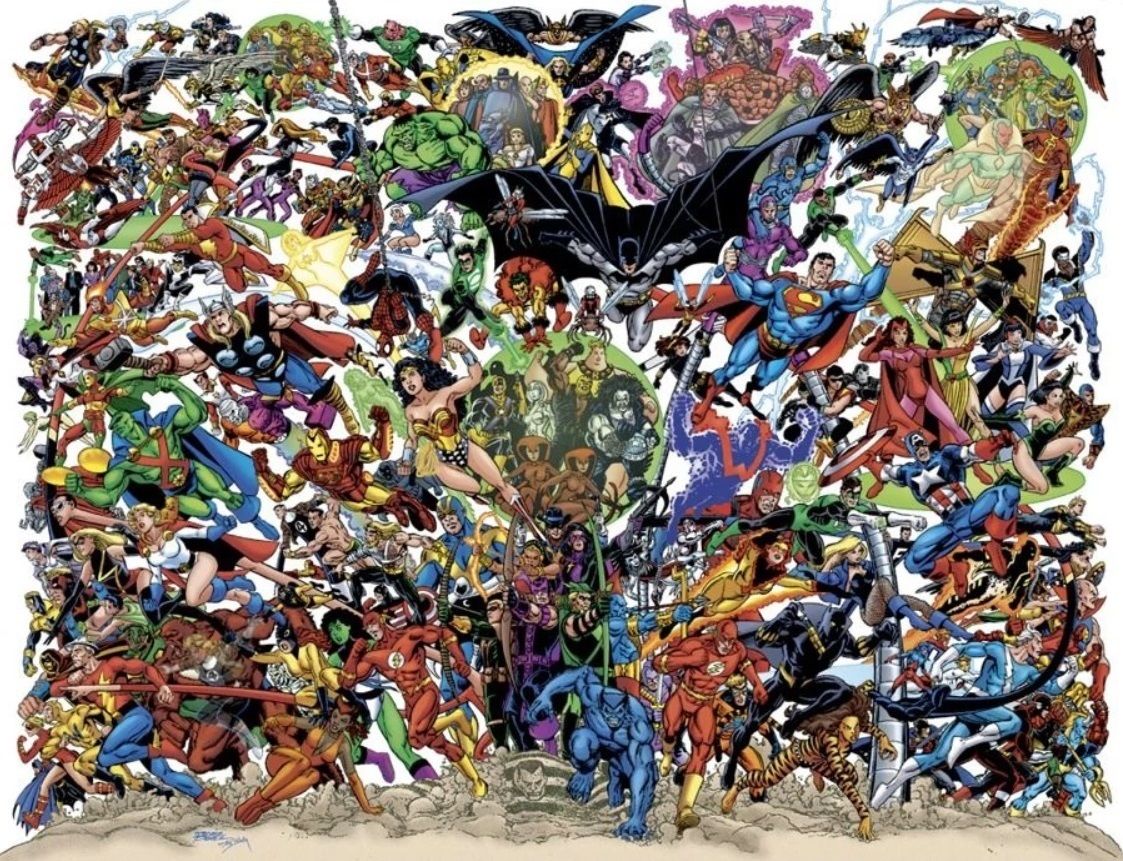 George Pérez is the undisputed champion of drawing massive crowds of people while still managing to make everyone look distinct. Nowhere is this more evident than his (and Tom Smith's) covers for the JLA/Avengers crossover event.
Persepolis (2007)
Marjane Satrapi's autobiographical Persepolis uses a deceptively simple art style to relate the creator's childhood in 1980s Iran. This cover was used for the collected edition, The Complete Persepolis.
Power Girl #1 (2009)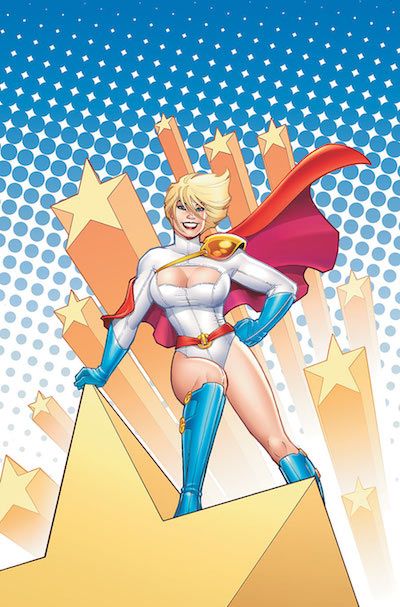 Amanda Conner's vibrant style breathed new life into the character of Superman's cousin, Power Girl. She even managed to make that ridiculous outfit look good.
Saga #14 (2013)
Brian K. Vaughan's aptly named Saga wouldn't be nearly as fantastical without Fiona Staples's bold art. I personally like this cover best, but I have yet to see a cover I don't like.
Bandette (2013)
Colleen Coover's artwork is always a total joy. This cover is from her collected digital comic Bandette Volume One: Presto! Side note: Coover also popularized the most glorious comic book crossover of all time.
Ms. Marvel #1 (2014)
The cover of Ms. Marvel's inaugural issue (created by Sara Pichelli and the late Justin Ponsor) places the classic Ms. Marvel logo onto new heroine Kamala Khan for an instantly memorable image.
Elektra #9 (2015)
I don't know if Michael del Mundo's pens are enchanted or what, but his Elektra covers are supernaturally awesome.
The Kitchen #3 (2015)
Becky Cloonan is responsible for this gorgeous, eye-popping cover. What a great use of colors!
Unbeatable Squirrel Girl #6 (2015)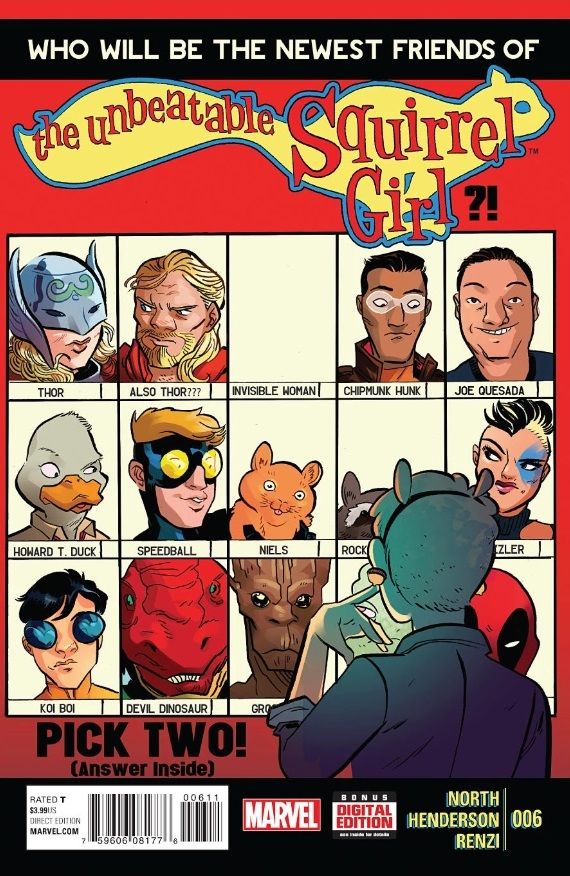 This cover is an homage to a classic Avengers cover, but it's drawn by Erica Henderson and has Squirrel Girl on it. I think that gives this one the edge. Actually, Henderson deserves massive kudos for her entire Squirrel Girl run.
Black Panther #5 (2016)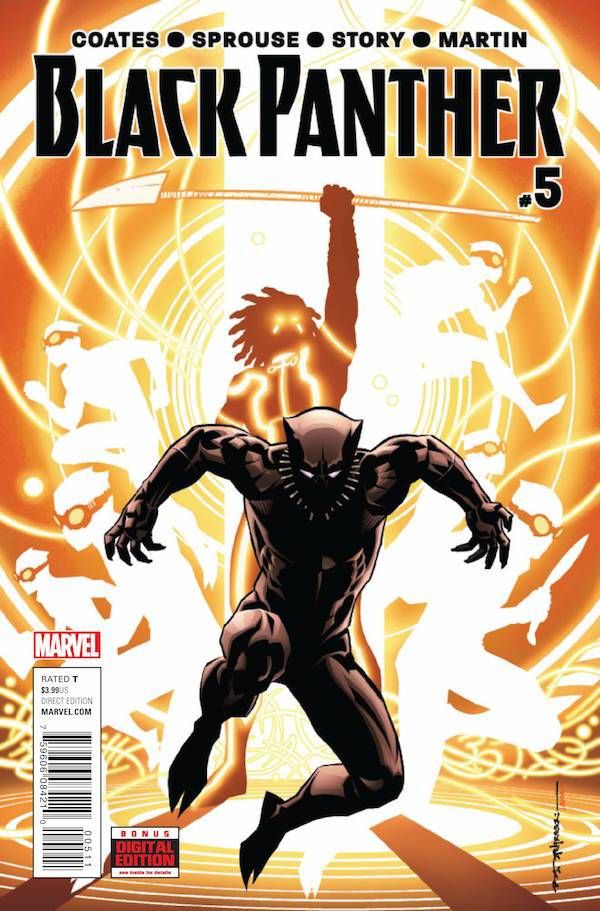 I could stare at Brian Stelfreeze and Laura Martin's stunning Black Panther covers all the live-long day.
Mockingbird #8 (2016)
Few comic book covers have sparked as much conversation (and not entirely in a good way) as this cover by Joëlle Jones and Rachelle Rosenberg. All I know is that I would be happy to ask Mockingbird about whatever she wants me to ask her about.
Black Bolt #1 (2017)
Black Bolt may not be one of Marvel's A-list superheroes, but Christian Ward gives him some first-rate covers in his recent solo series.
Superman #28 (2017)
Jorge Jiménez said on Twitter that this cover, full of excited and optimistic people, "is what Superman means to me." Seems like the dude really knows what he's talking about…and how to draw a comic book cover.
Monstress #15 (2018)
I haven't read Monstress, but damn if Sana Takeda's covers don't make me want to buy everything she's ever put pen to. I picked this one because I like fluffy animals, even when they are ghosts, but like with Saga, they're all stare-worthy.
Unstoppable Wasp #7 (2019)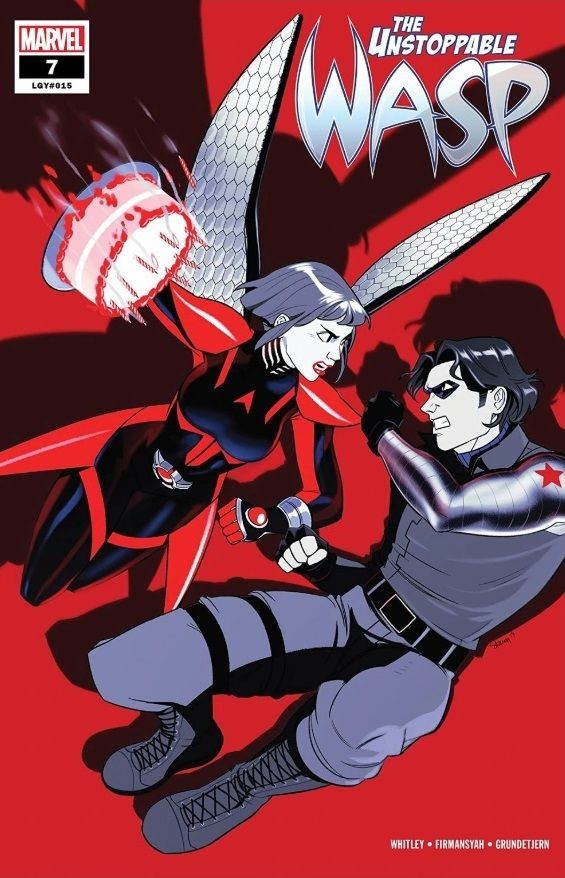 I was gonna go on a whole tangent about how colorful and fun Stacey Lee's Unstoppable Wasp covers are, but let's all just savor the fact that Bucky Barnes is about to get hit with a cake. That touch of whimsy is what really sells this cover.
---
Okay, I know I missed a ton, and I know you all have opinions on what are the best comic book covers of all time. Let Book Riot know what your favorite covers are on social media!
Editor's Note: Mention of Jill Thompson removed from Wonder Woman #46; George Perez is the writer