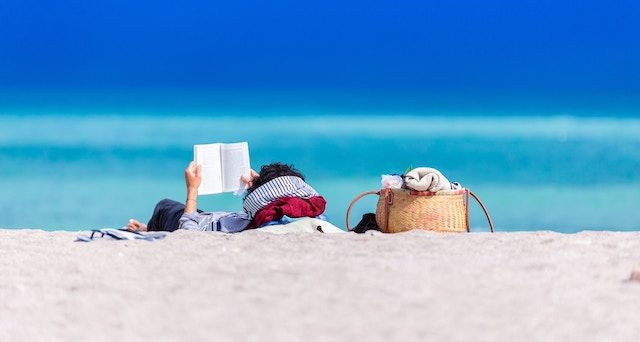 Fiction
17 Of The Best Christian Fiction Authors For Your TBR
This content contains affiliate links. When you buy through these links, we may earn an affiliate commission.
This list is a roundup of some of the best Christian fiction authors to satisfy all cravings. Sometimes you might find yourself in the mood for some Christian romance. Maybe you're on the hunt for novels with religious themes. Other times you may not have time to read per se and are turn to a great Christian audiobook to edify your daily walk. But when you're just in the mood for a good Christian novel, this list might just be the best place to turn.
These Christian fiction authors are roughly ranked by their fame, notoriety, and the impact they have had on both the Christian and literary world.
C.S. Lewis
C.S. Lewis may be known for his essays and apologetic texts but he is also one of the most prolific Christian fiction authors. His work encompasses science fiction, fantasy, and literary fiction. However, he is best known for his children's fantasy series, The Chronicles of Narnia.
Pro tip: Read the books in order beginning with The Lion, The Witch and The Wardrobe and then read The Magician's Nephew, technically the first book in the series.
J.R.R. Tolkien
Ardent Catholic and best friend of C.S. Lewis, Tolkien is best known for his epic fantasy The Lord of the Rings. However, he also authored a wealth of additional books, not all connected with Middle Earth.
Flannery O'Connor
Devout Catholic Mary Flannery O'Connor wrote 32 short stories and two novels. Her stories contain complex characters and deal with issues of race, class, disability, and mental health, in a manner reflecting her faith. All of her works are available in her National Book Award winning Complete Stories.
Evelyn Waugh
Praised as being one of the best masters of prose, Waugh's novels are perceptive and funny. As a very conservative Catholic, his work often reflected his world view, as can been seen in his famous classic Brideshead Revisited.
Marilynne Robinson
Robinson's Christian faith strongly influences her work, as do her congregationalist beliefs and the ideas of theologian John Calvin. A writer of both fiction and nonfiction, Gilead is her most acclaimed novel, winning the 2005 Pulitzer Prize for Fiction.
Madeleine L'Engle
A firm believer that Christianity and science do not have to be mutually exclusive, Madeleine L'Engle's work is a firm reflection of both her faith and her love of science. She is best known for A Wrinkle in Time but has written many more novels plus several poetry collections and a number of nonfiction books.
Beverly Jenkins
Publishers didn't initially know what to do with Jenkins's novels, as she was writing historical fiction about African Americans that didn't involve slavery. However she has gone on to receive great success with her books, the most popular of which is Bring on the Blessings. In 2013, she was nominated for the NAACP Image Award for Outstanding Literary Work.
T.D. Jakes
Well known as the evangelical pastor of The Potter's House church, T.D. Jakes has written a number of both nonfiction and fiction books. That is, in between leading a megachurch and hosting a talk show. The most famous of his novels is Not Easily Broken.
Francine Rivers
Francine Rivers is one of the best Christian fiction authors in the field of inspirational romance and historical fiction. Her novels contain themes that reflect her identity as a born-again Christian. Redeeming Love, loosely based on the biblical story of the prophet Hosea, is a great place to get into her work.
Frank E. Peretti
A New York Times bestselling author of Christian fiction with supernatural themes, Peretti has sold over 15 million copies of his books worldwide. When he's not writing bestselling fiction, he can be found ministering in The Assemblies of God churches or playing his banjo in Idaho. His best known works are This Present Darkness and Piercing the Darkness.
William Paul Young
Young is THE inspirational story of self-publishing. After being rejected by 26 publishing houses, Young and his friends self-published his debut novel The Shack. His debut then went on to become a New York Times bestseller and a Hollywood movie.
Tim LaHaye
LaHaye is an evangelical protestant minister best known for his Christian apocalyptic Left Behind series. Although the theology of this series has come under scrutiny with many Christian communities, the commercial success of these books grants him a place on the list.
Penny Culliford
Penny Culliford has it down when it comes to Christian romantic comedies. Looking for a fun blend between Bridget Jones and The Secret Dreamworld of a Shopaholic? Look no further than her popular novel Theodora's Diary.
Michele Andrea Bowen
Bowen is a groundbreaking writer of contemporary Christian fiction and best known for her novel Church Folk. She uses her experience from working in social work, public health and education to write uplifting and funny novels with Christian themes.
Joy Ohagwu
Joy Ohagwu is an Amazon bestselling author of Christian romance, thriller and suspense. She has published over 20 books, the most popular of which is Red: The New Rulebook.
Piper Huguley
Huguley is another WOC making inroads writing historical fiction featuring African American Christian characters. Her novels The Lawyer's Luck and The Preacher's Promise are Amazon bestsellers.
Michelle Stimpson
Stimpson is a Texan church-loving public speaker writing contemporary Christian fiction. Her most notable is the acclaimed Boaz Brown. She also runs writing workshops and owns an educational publishing company, Right Track Academic Support Services.
Editor's Note: This post has been revised to correct a statement made in error that Beverly Jenkins won the Image Award.