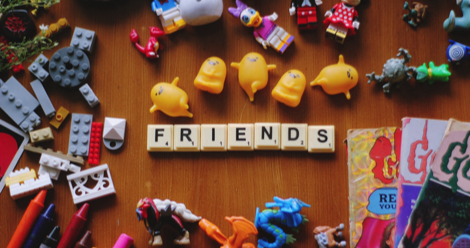 Children's
The Best Children's Dictionaries For Young Readers
This content contains affiliate links. When you buy through these links, we may earn an affiliate commission.
When it comes to helping your kids develop their language and vocabulary skills, there's no better tool than a dictionary. Today's children's dictionaries aren't the boring, text-heavy versions you remember from back in the day. These updated versions are bright, colorful, and filled with compelling illustrations and photographs that are sure to keep the attention of any young reader. Most importantly, these children's dictionaries are packed with information that will prove useful for any kid as they continue their learning, from preschool to high school.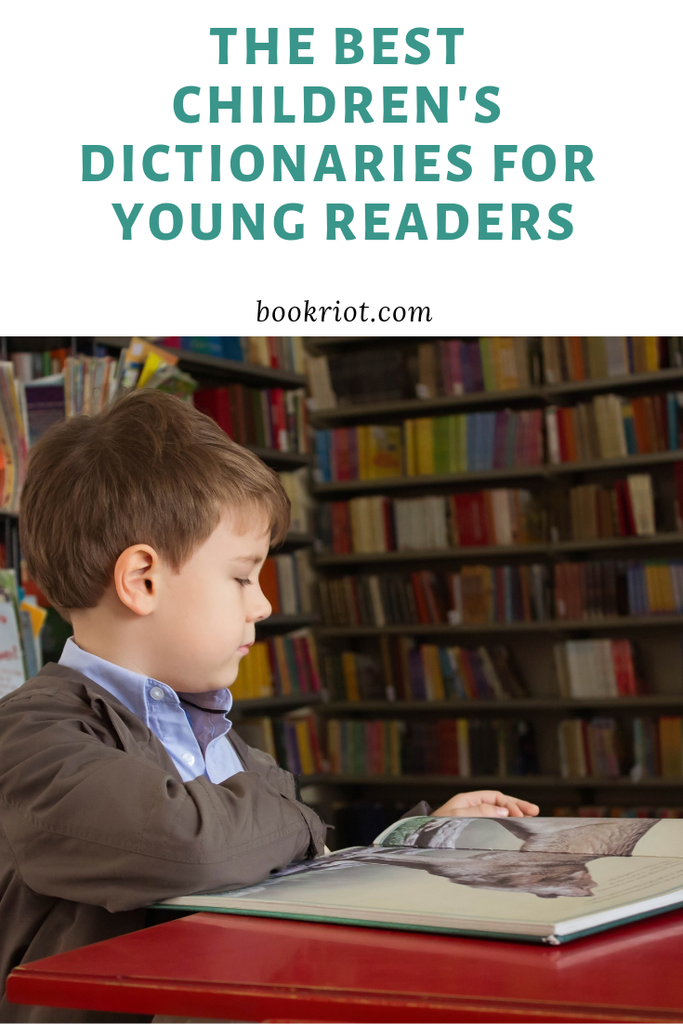 You really can't go wrong with the Merriam-Webster Children's Dictionary, which features 35,000 words and phrases along with some illustrations. The entries for each word are packed with information, including the definition, usage, and specific notes on spelling and punctuation. The latest edition offers color-coded page borders for each letter of the alphabet, making it easy for kids to find exactly what they're looking for.
Scholastic's dictionary is targeted to kids from the ages of eight to 12 (approximately third to seventh grades). This edition uses high-quality photos rather than drawings to highlight entries, which feature each word in red and each definition in black. It also includes several notable extras, including a 10-page thesaurus, a guide of grammar and idioms, a list of U.S. presidents, a table of acronyms, and more.
A new version of this dictionary hits shelves in September, so you may want to hold off on purchasing if having the most recent edition is important to you.
These aren't so much dictionaries as they are vocabulary books. But if you want to get an early start on word development with your kids, this series is a useful tool. Meant for young toddlers, Roger Priddy's "Big Board First 100 Words" is a popular choice to introduce children to words and phrases around a variety of subjects, from animals to toys to everyday objects. The series also features themed word books, such as animals, farms, trucks, and numbers, colors and shapes. Several of these options are also available in a First 100 box set.
If you're looking for an easy and intuitive dictionary for your child to browse, this is a solid choice. Meant for children from the age of five, this edition features a small picture alongside every one of its 1,000 entries, which allows your kids to quickly identify what they're looking for even if they can't read every word. The overall look of the book is also bright and colorful, making it appealing to a young reader's eye.
Made for students ages eight and above, this portable dictionary of synonyms, antonyms, and homonyms serves as an excellent reference tool to consult while writing papers or working on other school projects. It contains more than 20,000 examples, including a handy guide of 2,000 homonyms at the end.
Bonus: Kid's Dictionary Apps
Does your family prefer digital tools over physical books? Don't worry, there are plenty of options to choose from in that area too. The following three apps are as useful as a traditional dictionary, but with the added bonus of being available on your phone or tablet:
The Kids Picture Dictionary is a great, visual-heavy tool for young toddlers and preschoolers. Each entry features a photo, along with an example sentence that can be played out loud. A recording feature also allows your children to practice saying the words or make up their own example sentences.
The WordWeb Dictionary is useful for pretty much all ages, starting from middle school and up. It features 285,000 words and phrases, along with thousands of usage examples, synonyms or related words, and more. You can bookmark words as necessary. Plus, the search allows you to filter by noun, verb, adverb, adjectives, or other customized search options, like derived forms.
If you prefer to stick with the tried and true, you can always go with ol' faithful, the Dictionary.com app. With over 2 million definitions and synonyms, it's probably the most comprehensive vocabulary app out there. Aside from offering the meaning and etymology of every word, it also provides help with spelling and audio pronunciations. Kids can use a quiz widget to test their own vocabulary skills as well.