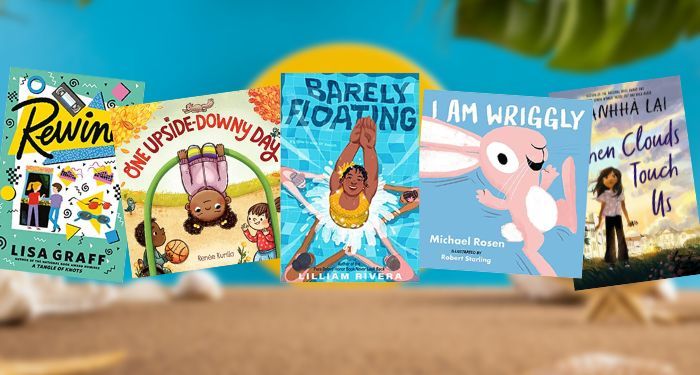 Children's
8 of the Best Children's Books Coming Out in Summer 2023
This content contains affiliate links. When you buy through these links, we may earn an affiliate commission.
School's out for summer, but reading is still very much in! These are some of the best children's books summer 2023 has to offer. Find books to help kids of all ages process their emotions and figure out their lives — whether that's making sense of a grumpy day, navigating difficult friendships at middle school, learning more about science, or figuring how careers in Hollywood work.
Books are great for helping kids feel less alone when they see others have similar experiences to them, and also for learning about the experiences of others — in that way, books can be both mirrors and windows, and both of are important for growing kids' social and psychological development.
But of course books aren't just about learning and emotional growth — they're also about getting lost in a good story, enjoying rhyme and the rhythms of poetry, and daring to dream about what the future might look like. A middle schooler may never have heard of synchronised swimming, but maybe Barely Floating will inspire them to give it a try. Or maybe they love film but have never thought about how they can get involved in that world: this year, a new book will help them see career paths they never knew existed. There's something for every kid on this list of best books of summer 2023 — and a few books adults might enjoy, too!
If you need more inspiration for kids' summer reading, here are recommendations for some of the best books of 2022! Happy reading, kiddos!