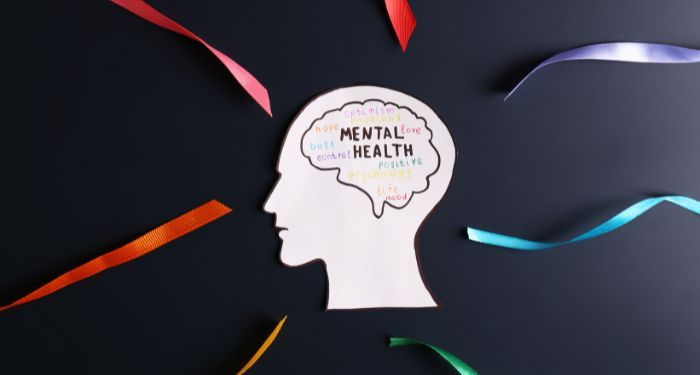 Children's
8 of the Best Children's Books About Mental Health
This content contains affiliate links. When you buy through these links, we may earn an affiliate commission.
Phrases like "coping skills," "social emotional learning," and "growth mindset" are the latest in buzzy educational jargon. However you describe it, adults are starting to adapt to the fact that we cannot ignore the mental health of children. While we accept that kids need explicit instruction in how to read or multiply or understand scientific concepts, for a long time, we acted like an ability to recognize and manage emotions would come naturally as children age. A short time spent observing emotionally stunted adults should disabuse us of that notion. Luckily, there has been a sea change, and children's books about mental health have surged alongside.
Children carry all the same baggage as adults, but without the autonomy to do many of the things we do when it all gets to be too much. Most kids can't decide when they've earned a little treat, make the choice to go for a long walk, or reach out to a mental health professional without support from someone else. While some kids may accidentally stumble on the skills that help them calm down and process, others might have understandable breakdowns and then be scolded for acting out of control. This is where the books about children's mental health come in. Step-by-step teaching skills for what to say and how to respond when challenging situations arise is the biggest gift we can give the children in our lives. As adults, we'll likely pick up some coping skills along the way.
Below, I've gathered several picture books that support children's mental health, covering topics from anxiety to personal autonomy to flexible thinking. Ready to grow those social-emotional skills? Read on.
---
Hopefully, you've found something to address the needs of the children in your life. Looking for more books about children's mental health? Check out this list covering anxiety books for kids. Happy reading!