Children's
8 Great Books for Kids That Teach Life Skills
This list of children's books about life skills is sponsored by Magination Press.
Mindfulness is a great way to cope with stress and enhance your mental well-being, but it's not just for adults. Kids can learn to live mindfully, too. In Bee Still by Frank Sileo, Bentley shows his forest friends that they don't have to be busy bees all the time—they can use meditation to "bee" still and help themselves feel calm. Grow Grateful by Sage Foster-Lasser and Jon Lasser tells the story of Keiko, who goes on a class camping trip and learns how to express gratitude.
---
We all use life skills to get us through the day—but what are life skills? Well, there's no one comprehensive list of "life skills," but to give you an idea, life skills are skills that help you live a good quality of life, and help you manage the day-to-day occurrences. This can include basic hygiene, mood regulation, study skills, job skills, stress management, maintaining and/or building self-esteem, taking care of oneself physically, communication skills, academic skills, and more. Some of these are picked up by observation or modeling, but it can also be helpful for kids, even young ones, to read books that teach various types of life skills at an age-appropriate level.
There are hundreds of books for children addressing all different kinds of life skills, but these are some worth checking out.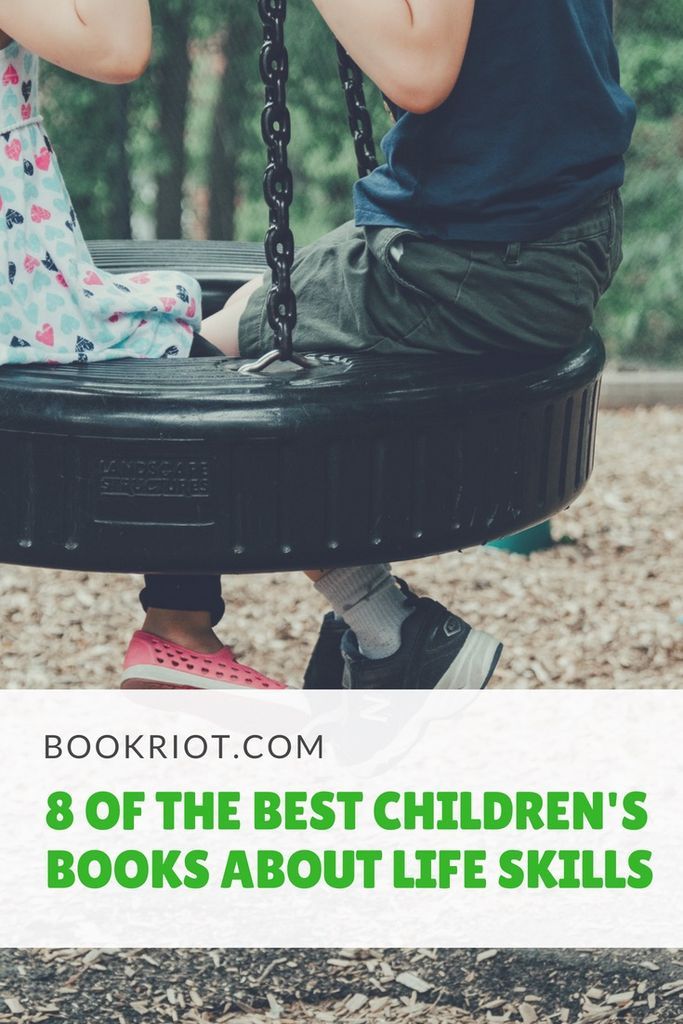 Children's Books About Life Skills
Suppose You Meet a Dinosaur (A First Book of Manners) by Judy Sierra and Tim Bowers
It's never too early to start teaching common courtesy, and this book is perfect for preschoolers. When a little girl meets a dinosaur in the grocery store, the resulting interactions provide lots of examples of how to have good manners.
I am Enough by Grace Byers and Keturah A. Bobo
Written by Empire actress/activist Grace Byers, this beautifully illustrated book is a manifesto for loving who you are and what you can do, as well as recognizing the magic in others. Young girls will find this especially relatable.
Be Kind by Pat Zietlow Miller and Jen Hill
In today's world, kindness is so important, and this book shows children various ways of helping others and being kind to each other. This book is perfect for showing kids that it's not always the big things that mean being nice; small kindnesses are important, as well.
See You Later, Procrastinator! (Get It Done) by Pamela Espeland and Elizabeth Verdick
Does your child put off doing his homework? Would she rather play games or talk on the phone? Get this book! This is a great way to get kids motivated to get their work done, tips on minimizing procrastination, and it explains why people procrastinate. For parents, there's even a rewards system to help your child kick the procrastination habit.
Sesame Street: Ready, Set, Brush! By Che Rudko
We all had to learn how to brush our teeth at one point, and most kids don't take to it initially—which is where a book with a beloved character can come in handy. In this book, Elmo, Zoe, and other characters show how much they love brushing their teeth, what to do, and how easy it is. It's an interactive book as well, with flaps and pop-ups, which draws kids in even more.
All Are Welcome by Alexandra Penfold and Suzanne Kaufman
Diversity is what makes communities strong and wonderful, and this book is a beautiful way to teach children about acceptance, inclusion, and friendship. Children in hijabs, wearing yarmulkes, and those of all different skin tones are shown playing together in school and learning about the Lunar New Year. It's a perfect way to help teach children about our differences and our similarities.
The Day You Begin by Jacqueline Woodson and Rafael Lopez
Sometimes we feel like outsiders, whether it's because we don't wear what other kids are wearing, or we're of a different religion or culture. Woodson's beautiful lyric text is a great way to show kids that everyone feels different sometimes, but it's important that we don't let that stop us—instead, by sharing our stories and our lives, we can connect with others.
My Day Is Ruined!: A Story Teaching Flexible Thinking By Bryan Smith and Lisa M. Griffin
Learning how to be flexible is an important life skill, and in this book, Braden learns that when things don't go his way, he needs to adjust his thinking and be flexible to go with the flow.