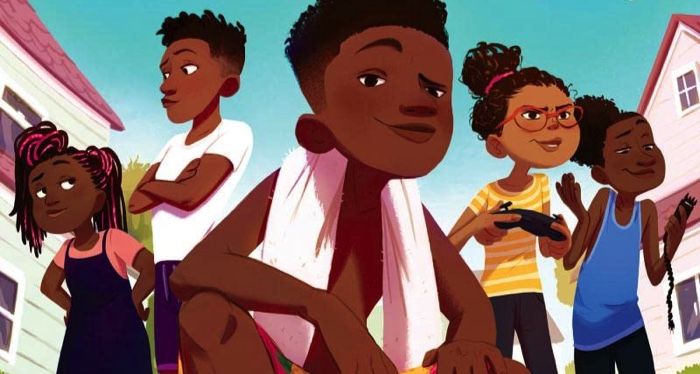 Children's
8 of the Best Children's Books About ADHD
A recurring news story in recent years — particularly since the 2020 COVID pandemic — is the rise in ADHD diagnoses. Predictably, some media outlets have taken the ableist route of framing this increase as a result of "attention-seeking" or "wanting to be special" instead of considering that, perhaps, more people are being diagnosed with ADHD because society at large is finally realising that this neurodivergence exists in all groups, rather than simply "young white cis boys who have a lot of energy". This has led to even more of the best children's books about ADHD being published.
I'm one of those people who realised at a later age that my brain perhaps didn't work in an entirely neurotypical way, and I'm currently on the assessment waiting list for both ADHD and autism. Looking back, my ADHD symptoms have been present throughout my life — as a child, I was constantly daydreaming, getting so immersed in my thoughts that on more than one occasion I came back to reality in an empty classroom because everyone had got bored of trying to get my attention and left. I had a series of deep and overwhelming interests that I would flit between, and if I ever felt that someone was even mildly annoyed with me, I would be utterly emotionally crushed (still am, to be completely honest). I had many of the signs of ADHD associated with cis girls but, thanks to the time I grew up in, it wasn't identified.
Nowadays, a wider range of ADHD symptoms are understood, and the rise in diagnoses are partly because ADHD is now being recognised in kids and adults of colour and all genders. Representation in media is improving, too — while it's still not perfect, and white cis boys are still most frequently portrayed, there are increasing numbers of stories about and by people with ADHD of all demographics. Most positively, many of these stories do not make the character's ADHD the entire narrative; instead, it's part of their character, with all of its positives and negatives. Here are some of the best children's books about ADHD currently out there.
If you're a parent of a child with ADHD and are looking for support, then try our list of 8 Great Books for Parents of Children with ADHD. Recently received your own diagnosis? Check out our recommendations on So You Or a Loved One Was Diagnosed With ADHD.