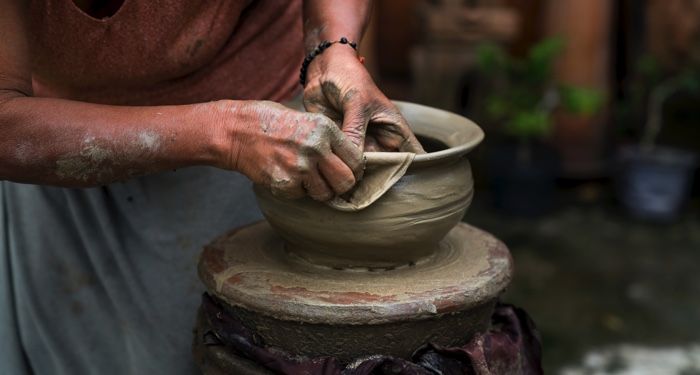 Lists
8 of the Best Ceramic Books To Pique Your Interest In the Art
This content contains affiliate links. When you buy through these links, we may earn an affiliate commission.
Let's play a little word association. When I say ceramics, what's the first image that comes to mind? Is it a pot or vessel of some kind? It is for me. Ceramics covers much, much more than pottery, which is defined by Merriam-Webster as "the manufacture of clayware," where "clayware" is distinct from porcelain, stoneware, brick, and tile. Ceramics is the whole shebang, as we'll discover in the best ceramic books.
It's not too much of a stretch to say that one of the discoveries at the core of the human rise to the top of Earth's food chain is how to turn mud into vessels for food and water storage, and then into building materials for shelter. Without them, we would have no brick, no tile, no porcelain dishes or terracotta garden pots…it's doable but it's pretty bleak — and very, very heavy.
Almost as quickly as humans figured out how to fire clay for practical purposes, we started using it to make art. After all, we've been decorating pretty much any available surface for tens of thousands of years; ceramics are a perfect canvas for any kind of image, in either two or three dimensions. This list of the best ceramic books is designed to offer a broader scope for ceramics than the average person may have contemplated. Find even more related reads in our list of the best pottery books!
Do you have a new hobby yet? Because I think I might need to add a block of clay to my holiday list…