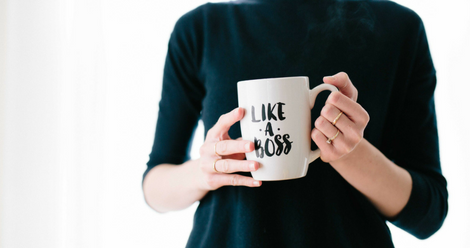 Audiobooks
12 Of The Best Business Audiobooks for Managers and Entrepreneurs
This content contains affiliate links. When you buy through these links, we may earn an affiliate commission.
Both of my parents and one of my stepparents are entrepreneurs. My father worked at a Fortune 500 company until I graduated high school, and he's been self-employed, teaching his own sales methodology for the better part of a decade. I never saw him without a book relevant to his field. For this list of best business audiobooks, I consulted him. Here are his top recommendations for the best business audiobooks, made for people who want to build their business, whether it's self-improvement, management skills, going into business for themselves, or delivering presentations.
When it comes to the best business audiobooks, Brian Tracy covers all the topics. This text focuses mostly on goal setting, but his other books, like No Excuses!: The Power of Self-Discipline and The Psychology of Selling: Increase Your Sales Faster and Easier Than You Ever Thought Possible are among some of the most motivational business audiobooks, too.
2. Winning by Suzy and Jack Welch
This book details the family's view of Jack Welch's rise to success in managing General Electric. His honest style of management is considered by many to be the gold standard.
This book is based on the column that Oprah Winfrey wrote when responding to the question "What do you know for sure?" Although her advice spans from the romantic to the personal to business, as America's first black billionaire, Oprah can certainly be trusted for business advice.
Alan Weiss has some of the best business audiobooks in regards to consulting. This one details topics like developing brands across markets, creating and licensing intellectual property, and avoiding the pitfalls of social media.
What makes this book genius is how simplified it is. The Ultimate Question shows how to survey customers and assess if they will recommend you by word of mouth, and then tells you how to assess your results. This book is definitely one of the top audiobooks for entrepreneurs, but it's also great for anyone trying to grow their business.
Tonya Reiman, best known as America's body language expert, teaches how to read people and how to show intentions through body language. This book touches on how to seem confident even when you don't feel confident, how to detect untrustworthiness in others, and how to ace the job interview that you are worried about.
The father-and-son Covey team has published many of the best business audiobooks, but this book in particular is a classic because it is also one of the best management audiobooks. The Amazon description perfectly encapsulates this staple of the genre: 7 Habits "has been a top seller for the simple reason that it ignores trends and pop psychology for proven principles of fairness, integrity, honesty, and human dignity."
This short talk, along with Les Brown's It's Not Over Until You Win! and Laws of Success are gold in regards to anyone who wants to overcome a significant obstacle. His works deal with both the person who pursues the business as well as the business the person pursues, and anything he has written is sure to motivate.
Another of the best management audiobooks, this text is an updated version of its predecessor, The One Minute Manager. They both introduce the practical secrets of management in concise terms, but the New One Minute Manager updates those secrets to a contemporary audience. It also addresses the many ways that the business industry has changed since the initial version's conception.
In this text, its three authors show how to set and achieve Wildly Important Goals. They use their managerial experience to create one of the best business audiobooks that allows its listeners to easily incorporate their successful strategies of goal setting and achieving, while emphasizing the relationship between the two processes (of setting goals and then achieving them). (And in case you were wondering, Sean Covey is equally-successful son of Stephen Covey, one of the business authors mentioned above!)
11. Rules for Renegades:

How to Make More Money, Rock Your Career & Revel in Your Individuality
by Christine Comaford-Lynch
This business audiobook details both Christine Comaford-Lynch's life success story (high school drop-out turned five-time CEO) and her path to that success. She provides ten outrageous rules she followed herself, and the book also contains freebies like a sample business plan outline and tutorials on sales and marketing techniques.
12. GirlBoss by Sofia Amoruso
This business audiobook details the rise to business success of the clothing line, Nasty Gal's founder, Sofia Amoruso. Although the book details her personal narrative, mostly, it will definitely inspire anyone trying to go into business for themselves, especially if they don't work well under traditional management.
What do you think are the best business audiobooks?