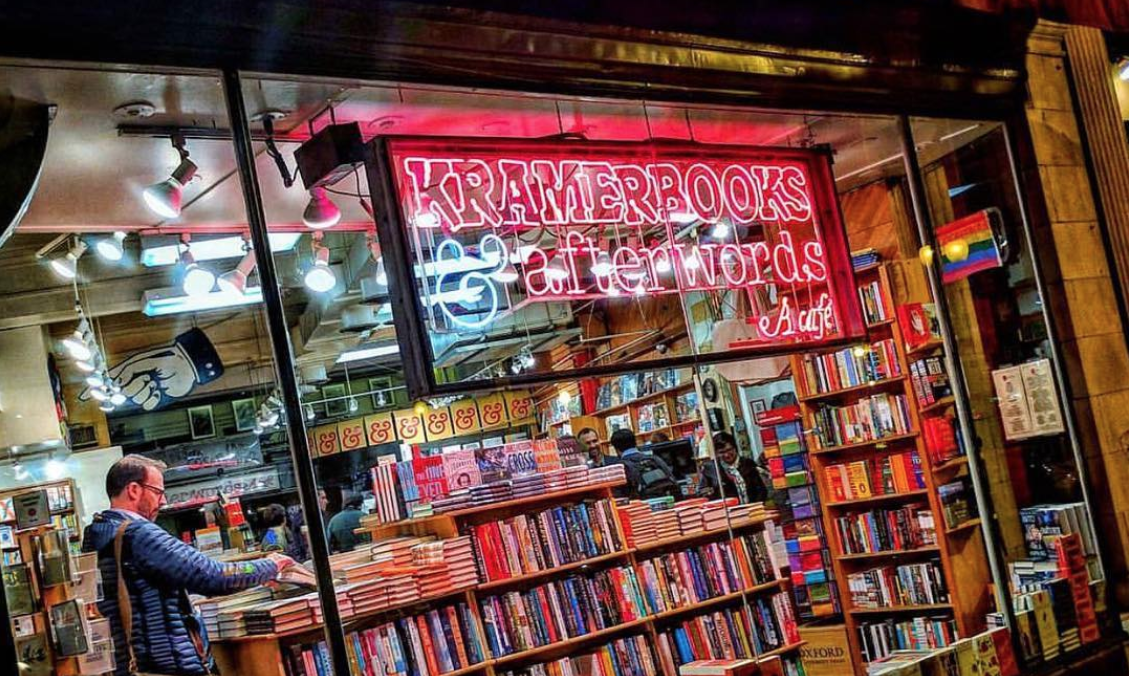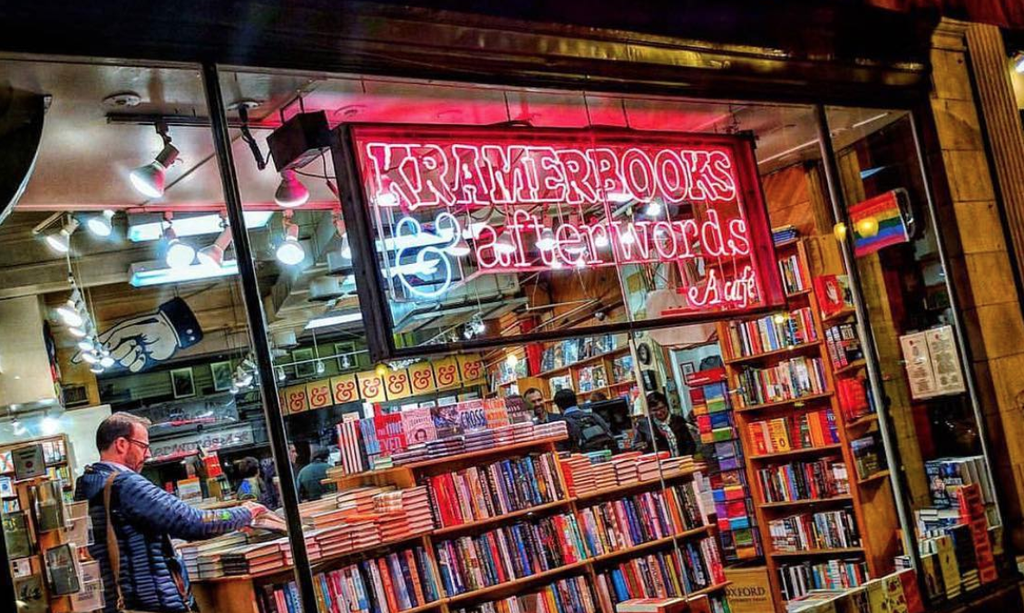 Washington, DC is a great place to live if you're a book lover. From the Library of Congress and the DC Public Library to the awesome indie bookstores, there are plenty of places to find your next favorite read. Below are some of the best indie bookstores in Washington, DC to check out on your next visit. If you can't make it to the District, check them out on Twitter or Instagram! All of these bookstores in Washington, DC are social media superstars when it comes to buzz-worthy books.

Twitter: @PoliticsProse
Instagram: @PoliticsProse
One of the most known and loved indie bookstores in Washington, DC, Politics and Prose opened its flagship location in 1984 with only the two owners staffing the shop. Since then, it's expanded to over 100 employees and partnered with popular local restaurant chain Busboys and Poets, with small bookstores attached to several restaurant locations. P&P offers author talks almost every day of the year, 18 in-house book groups, and week-long bookish trips to places like France, Italy, and Cuba. They also offer a concierge book service that sends subscribers a personalized book each month!

Twitter: @kramerbooks
Instagram: @kramerbooks
Located in Dupont Circle, one of the coolest shopping and dining areas in DC, Kramerbooks is a tiny-yet-mighty bookstore easily recognized by its signature ampersand. The store is attached to Afterwords Café, which serves locally sourced food, as well as book-themed cocktails like The Handmaid's Ale and A Rum of One's Own. They also frequently offer drink discounts with bookstore purchases, which is a win-win in my book (pun intended).

Twitter: @UpshurStBooks
Instagram: @upshurstbooks
Upshur Street Books is best known for its commitment to DC culture and community, especially the Petworth neighborhood where it's located. They promote books about DC and books by local authors, as well as offering walking tours, workshops, local restaurant tastings, and more. I can personally attest that their booksellers are the best in the business at personalized recommendations. Also, they host DC's Read Harder Book Group!

Twitter: @eastcitybooks
Instagram: @eastcitybookshop
Located on Capitol Hill, East City Book Shop has a funky vibe and activities for all ages. In addition to books, they sell a variety of toys, gifts, art supplies, and other bookish items. They're also known for their Consignment Sales Program, which supports local authors by offering them a chance to sell books that are self-published or not available through standard distribution channels.
If you're visiting DC anytime soon, drop by one of these bookish hotspots! If you're a Washingtonian, be sure to share your favorite indie bookstores in Washington, DC in the comments. Finally, enter the this giveaway for $500 to the bookstore of your choice!