Lists
Books Around America: The Best Books Set in Every State
This content contains affiliate links. When you buy through these links, we may earn an affiliate commission.
When traveling, I love to read books set in the places I visit. And as someone who has lived in a number of "flyover states," I know that sometimes it can be hard to find your state represented in popular books. With that in mind, I decided it was time for Book Riot to pull together the best books set in every state of the U.S. (plus Washington, D.C.) to showcase the beautiful diversity of the Great American Melting Pot and the talented authors telling our stories.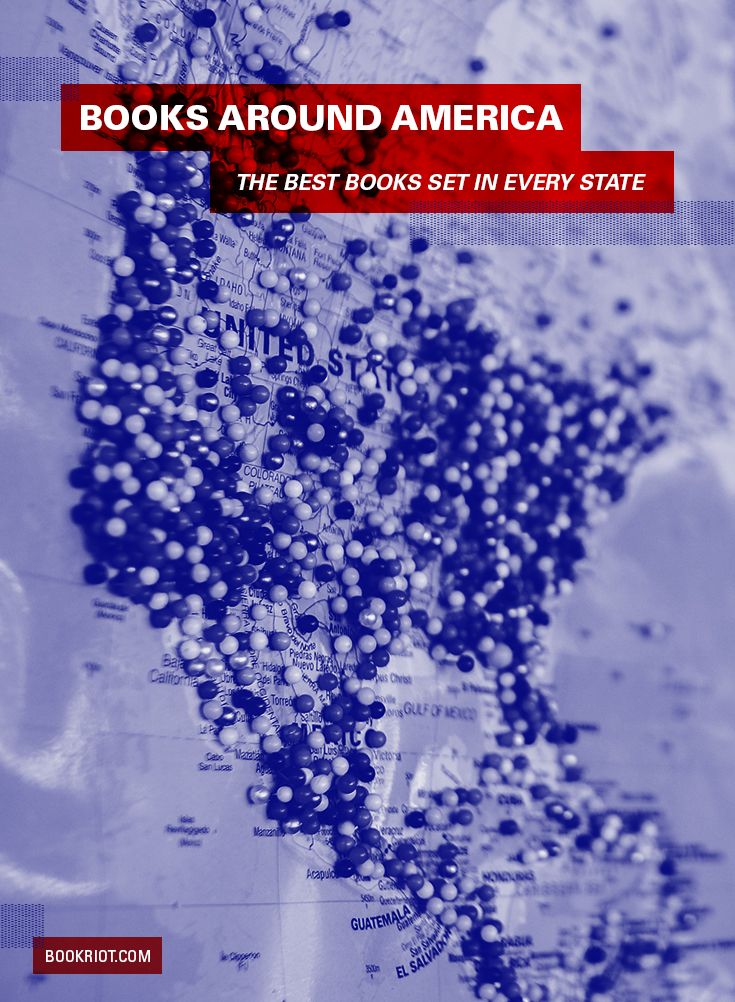 In order to create this list, I asked for input from my fellow Book Riot contributors, talked with well-traveled readers, and did a lot of research on the best books set in every state. You'll find a little bit of everything on this list—old and new, fiction and nonfiction, short stories, mystery, romance, memoirs, comics, and more.
Alabama
March: Book One by John Lewis and Andrew Aydin, Illustrated by Nate Powell: This beautiful graphic memoir tells the story of Congressman and civil rights icon John Lewis. While it explores Lewis's experiences across several key locations, much of it is set during his childhood in Troy, Alabama. It's a powerful and visual way of exploring the civil rights movement and its roots in Alabama.
Fried Green Tomatoes at the Whistle Stop Cafe by Fannie Flagg: Set in 1920s Whistle Stop and 1980s Birmingham, Fried Green Tomatoes is an iconic story of family, aging, sexuality, and the dehumanizing effects of racism. It's also got a heaping helping of Alabama flavor, including recipes for you to make classics from the Whistle Stop Cafe at home.
The Story of My Life by Helen Keller: This memoir from political activist and lecturer Helen Keller was later turned into the film and play The Miracle Worker. In it, Keller describes her experience as a deaf and blind child in Tuscumbia, Alabama, without access to language or schooling, as well as her communication breakthrough after working with teacher Anne Sullivan.
Alaska
Two Old Women: An Alaskan Legend of Betrayal, Courage and Survival by Velma Wallis: This story of two women abandoned by their tribe is based on an Athabascan Indian legend traditionally passed down from mother to daughter. Set in a beautiful yet merciless Alaskan landscape, it's a tale of betrayal, forgiveness, and community.
Into the Wild by Jon Krakauer: This book offers the nonfiction cautionary tale of Christopher Johnson McCandless, who abandoned his life to disappear into the Alaskan wilderness, where he was found dead four months later. Krakauer digs into McCandless's story with a journalistic eye to discover what happened after he disappeared.
The Great Alone by Kristin Hannah: Set in 1970s Alaska, The Great Alone follows a troubled veteran and his wife and daughter as they make a cross-continent move to live off the grid. Alaska itself serves as a character in the novel, at times beautiful, dangerous, and unpredictable.
Arizona
The Devil's Highway: A True Story by Luis Alberto Urrea: In 2001, 26 men attempted to cross the border between Mexico and Arizona. Only 12 survived. In this book, Urrea investigates this deadly event, as well as the greater context of the "devil's highway," including border patrol, gangsters, coyotes, and the brutal desert heat.
The Bean Trees by Barbara Kingsolver: After graduating high school and setting out for Tucson, Taylor is looking for an opportunity to cut ties and explore. When she finds herself in charge of a three-year-old Native American girl named Turtle, she instead must put down roots and find a community. This novel explores issues of human rights, immigration, independence, and family.
The Smallest Muscle in the Human Body by Alberto Alvaro Ríos: This collection from the first state poet laureate of Arizona is set in the small town of Nogales, which straddles the Nevada and Mexico border. In these poems, Ríos draws from fables, parables, and family legends to explore the concept of boundaries and crossing cultures.
Arkansas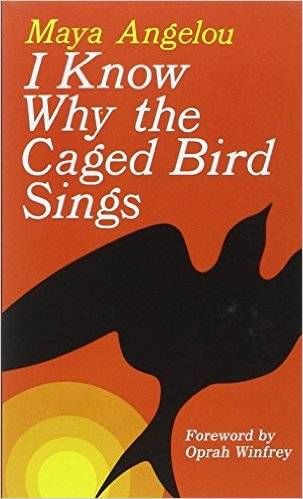 I Know Why The Caged Bird Sings by Maya Angelou: Angelou is without a doubt the most iconic writer to come out of Arkansas, and any list of Arkansas books without her at the top would just be lacking. Her autobiography begins with her childhood in Stamps, Arkansas. It's a great place to learn more about the life of one of America's greatest poets. —Recommended by Rachel Brittain
March Forward, Girl: From Young Warrior to Little Rock Nine by Melba Pattillo Beals: I first learned about the Little Rock Nine (the nine black students who first integrated Little Rock Central High School in 1957) in my middle school Arkansas history class. When I saw this memoir written by one of the Nine, I knew I had to read it. Melba Pattillo Beals's childhood in central Arkansas was not a particularly easy one, considering the violent racism that pervaded the streets, especially for a child as precocious and activism minded as Melba. It's an important look at that time of Arkansas history and at the courage of the people like Melba who fought to make this country a better place in the face of extreme opposition. —Recommended by Rachel Brittain
The Homecoming of Samuel Lake by Jenny Wingfield: Set in a rural Arkansas town in the 1950s, this book tells the story of a young preacher and his family returning to his wife's hometown following the loss of his ministry. It explores religion, rural communities, and loss in an engaging and honest way.
California
Daughter of Fortune by Isabel Allende, translated by Margaret Sayers Peden: This historical fiction novel explores the early days of the California gold rush. Chilean orphan Eliza has just fallen in love with unpredictable Joaquín when gold is discovered in northern California. When he runs off to seek wealth, she follows behind to find him and, ultimately, her own freedom.
There There by Tommy Orange: Told from the perspective of twelve separate characters attending the Big Oakland Powwow, this beautifully crafted story grapples with the plight of Native Americans living in modern urban areas. California author Tommy Orange addresses issues of identity, spirituality, and painful cultural history.
The Long Goodbye by Raymond Chandler: This book is one in a series of detective novels set in California. All of the Philip Marlowe books are excellent, but this one really represents the southern California of Marlowe's world the best of the lot for me, and it's a heart-wrencher to boot. —Recommended by Annika Barranti Klein
The Joy Luck Club by Amy Tan: Many of Tan's books explore the first generation Asian American experience and the unique landscape of mother-daughter relationships. The Joy Luck Club is the most well known of her work. Set in San Francisco, it revolves around four Chinese women who meet weekly for dim sum and mahjong, as well as their American-born daughters.
East of Eden by John Steinbeck: This American classic is loosely based on the biblical story of Adam and Eve, set in the early twentieth century in the Salinas Valley. Exploring themes of guilt, freedom, and greatness, Steinbeck considered it to be his magnum opus.
Colorado
The Shining by Stephen King: This iconic horror novel tells the story of a writer and recovering alcoholic who takes a job as the caretaker of a historic hotel in the Colorado Rockies. When I think of books set in my home state of Colorado, this is the one that springs immediately to mind. —Recommended by Tasha Brandstatter
Plainsong by Kent Haruf: As a Colorado native, much of Haruf's writing takes place in the Centennial State. Plainsong, set in the High Plains east of Denver, embraces the tough and resilient character of the land and its people through a set of interconnected characters at pivotal moments in their lives.
Orange Mint and Honey by Carleen Brice: After finishing grad school, Shay experiences a vision of her idol, Nina Simone, advising her to return home to Denver and her estranged mother. It's a tale of messy families, forgiveness, and the meaning of home. It was also adapted into an NAACP Image Award–winning Lifetime movie, Sins of the Mother.
Connecticut
The Narrows by Ann Petry: Connecticut born author Ann Petry was the first African American writer to sell more than one million books, which she achieved with her novel The Street. The Narrows is set in her home state in the sleepy town of Monmouth, where the peace is disrupted when a 26-year-old African American man falls for a married white woman. Set in the 1950s, it's a tragic story centered on race, class, and interracial relationships.
The Baby-Sitter's Club by Ann M. Martin: Stoneybrook might be a fictional town, but as a huge fan of Kristy, Claudia, Mary Anne, Dawn, Stacey, and friends, having my favorite books set in my state made the series even more enjoyable. Martin nails the overall vibe of Fairfield County, Connecticut, where I grew up and currently live. —Recommended by Elizabeth Allen
The Stepford Wives by Ira Levin: This satirical thriller has inspired two movies and three made-for-television sequels. Photographer Joanna and her family are new to the idyllic town of Stepford, Connecticut. By the time she discovers the horrifying truth behind what makes the women in the town so seemingly perfect, it's too late to escape.
Delaware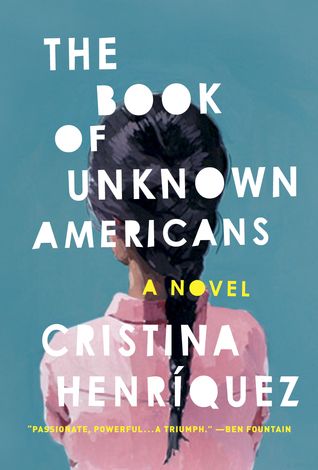 The Book of Unknown Americans by Cristina Henriquez: Set in a two-story cinder block apartment complex off a Delaware highway, this book tells the story of two immigrant families, one from Mexico and one from Panama, grappling with what it means to seek the American Dream. It's a poignant and moving story about young love and what it means to be American.
West of Rehoboth by Alexs D. Pate: This book tells a moving coming of age story set in the 1960s on the "coloreds only" side of Rehoboth Beach. Every summer, Edward's family moves from Philadelphia to Rehoboth for both work and pleasure. This year, he's determined to find out more about his reclusive Uncle Rufus's past.
The Saint of Lost Things by Christopher Castellani: This is a quietly beautiful novel of hope for a new life coexisting with grief for a life left behind. Maddalena moved from Italy to Wilmington seven years ago, but still struggles to adjust to life in the town's Little Italy neighborhood.
Florida
Their Eyes Were Watching God by Zora Neale Hurston: Hurston used her childhood growing up in Eatonville, one of the first black-governed cities in the U.S., as the inspiration for this gripping novel. More than just a fascinating look at race and early 20th-century rural Florida life, it's an examination of how we view ourselves and how that can be affected (or not affected) by others. Self-made African American protagonist Janie challenges every preconception and continues to rise in the face of seemingly overwhelming adversity. Not unsurprisingly, this now-classic novel was panned when it was originally published. But Hurston's words resonate beyond the racism that tried to silence them. It's just as important (possibly more important) today. —Recommended by Anthony Karcz
Florida by Lauren Groff: This short story collection brings the landscape, climate, history, and attitude of Florida to life for readers. The loosely connected stories each offer an intimate look into the lives of Floridians, and all involve a sense of danger and threat, be it from gators, snakes, panthers, or people.
Breathing Underwater and Diva by Alex Flinn: These two books tell the story of Nick and Caitlyn, former high school sweethearts who have broken up due to Nick's abuse. While Nick strives to rebuild his life after Caitlyn files a restraining order against him, Caitlyn aims to move forward by transferring to an arts school that is totally not New World School of the Performing Arts. These books capture the atmosphere of Miami, my hometown, with its art, culture, heat, and the need to have a car to get anywhere because public transit is still a work in progress. —Recommended by Priya Sridhar
Georgia
The Color Purple by Alice Walker: This is one of my favorite books of all time, and I'm so proud to say it came from the state where I grew up. The setting is rural Georgia, which is a very different setting from the urban areas like Atlanta, but the themes and ideas this novel presents about feminism, religion, and race are timeless and relatable to anyone living anywhere. Seriously, if you haven't read this book or if you've only seen the movie, please do yourself a favor and read it. —Recommended by Emily Martin
Leaving Atlanta by Tayari Jones: Tayari Jones has several excellent books to choose from, all set in and around Atlanta. But my favorite is her first book, Leaving Atlanta, which is based on the true story of a string of murders targeting Black children that occurred in 1980s Georgia. Jones does such an amazing job of capturing the terror of that moment, but also makes real the experiences of children living through it. —Recommended by Dana Staves
Midnight in the Garden of Good and Evil by John Berendt: This book tells the true story of a mysterious death and the eccentric personalities surrounding it in 1980s Savannah, Georgia. Set in Savannah's grandest mansion and filled with larger-than-life personalities, it reads more like a Southern Gothic novel than true crime.
Hawaii
The Descendants by Kaui Hart Hemmings: Matt King, a descendant of Hawaiian royalty, has always been lucky. That changes when his wife is in a terrible boating accident and he must bring his family together to say goodbye. Things become even more complicated when he sets off to find his wife's lover to deliver the bad news. With Hawaiian landscapes and royal history as a backdrop, this is a memorable tale of unconventional family and legacy.
Moloka'i by Alan Brennert: This historical fiction novel tells the little-known story of Moloka'i, a leprosy colony on a Hawaiian island in the 1890s. It follows Rachel, a spirited seven year old, who is sent to Moloka'i after a rose-colored mark appears on her skin.
Wild Meat and the Bully Burgers by Lois-Ann Yamanaka: This book, written partially in Hawaiian pidgin, follows working class kid Lovey on the Big Island in the 1970s. Rather than the glamorous beach life, Lovey is struggling to survive in a world of class warfare and stolen cultural heritage.
Idaho
Buffalo Coat by Carol Ryrie Brink: This novel by Idaho author Carol Ryrie Brink is a fictionalized account of the murder of her grandfather. Dr. William Woodbury Watkins, husband of Caroline Woodhouse, was a prominent citizen of Moscow, Idaho, in the late 19th Century and one of the few doctors in town. Buffalo Coat follows three doctors who come to a small prosperous Idaho town in the 1890s, and who each meet with tragedy. Brink is certainly not an author who writes Native characters well, but she thoughtfully shows the way that an Idaho frontier town was turned into a place with a state university, a Carnegie library, and a beautiful theater. —Recommended by Aimee Miles
Educated by Tara Westover: This memoir generated a lot of buzz when it was released in early 2018. Westover was raised in a volatile and restrictive home by a survivalist family that wouldn't allow her to attend school. This harrowing book tells the story of her struggle to grow from barely surviving in an off-the-grid town in the mountains of Idaho to earning a PhD from Cambridge University.
All Over Creation by Ruth Ozeki: After running away at age 15, Yumi returns to her hometown in Liberty Falls, the heart of the potato farming industry, to find it overrun by agribusiness corporations. This funny and thought provoking novel explores themes of environmentalism, globalization, and political resistance.
Illinois
Black Girl Magic: Breakbeat Poets #2 edited by Mahogany L. Browne, Idrissa Simmonds, and Jamila Woods: When people talk about "the best books of X," I find we often skip over the present and dig further into the past. But it would be a mistake to skip over the surging poetry and rap movement currently flowing out of Chicago like wildfire. The Breakbeat Poets: New American Poetry In the Age of Hip-Hop solidified the emerging players of this movement that brings together all the verse and rhythm into one twisting form. Now they've brought together sixty black women writers to form this magnificent anthology follow-up. Not all of the poets are from Chicago, but the poetry scene and its main players, including Jamila Woods, are. —Recommended by Leah Rachel von Essen
Dandelion Wine by Ray Bradbury: Illinois isn't all Chicago, as much as some of its residents would like to think otherwise. Bradbury wrote this book inspired by his hometown of Waukegan, Illinois. It's full of childhood wonders, dreams, and fears, with a surrealist touch that makes some of the things seem true—a lush story of memories and nostalgia executed with Bradbury's fantastic writing ability. The world of Green Town is representative of many small towns in the American Midwest, as framed by the wistful heart of a young boy. —Recommended by Leah Rachel von Essen
A Raisin in the Sun by Lorraine Hansberry: The iconic play about a black family living in the Woodlawn neighborhood on the South Side of Chicago was partially inspired by Hansberry v. Lee, the Supreme Court case where Lorraine's father fought against restrictive covenants that helped white neighborhoods keep black residents out. The title of the book is inspired by the line "What happens to a dream deferred? Does it dry up like a raisin in the sun?" by poet Langston Hughes. —Recommended by Leah Rachel von Essen
The Jungle by Upton Sinclair: Many crew teams in the Chicago area row on Bubbly Creek, which was once part of the sprawling, violence-filled, bloody meat industry on the South Side of Chicago in the early 1900s. Sinclair wanted to expose the horrors that working-class immigrants faced in those neighborhoods, the lack of support systems for them, and the helplessness and depression that resulted. It caused a scandal when first published, partially due to the sanitary concerns it raised by painting the meat industry in all its grime and violence. A classic novel that pushes towards socialism, The Jungle is hard to read but a necessary volume in the history of industrialization and the sweat and tears of immigrants who came to Chicago for a better life. —Recommended by Leah Rachel von Essen
Indiana
The Road to Jonestown by Jeff Guinn: This novel follows the life of Jim Jones, the self-proclaimed preacher who eventually led over 900 people to death by suicide. While the whole novel isn't set in Indiana, many of Jones's formative years were spent in the Hoosier State. In fact, it is where he began his ministry. Counter to what one might expect, he did a lot of good for the city: opening a soup kitchen, organizing employment assistance, and leading the movement for local businesses to be inclusive of all races. It's a fascinating and devastating story. —Recommended by Sophia LeFevre
The Fault in Our Stars by John Green: This memorable and emotional novel tells the love story of two bright teens who meet in a cancer support group. The Fault in Our Stars book and movie adaptation are well known for making readers and viewers sob uncontrollably. It's set in Indianapolis, where beloved author John Green was born.
The Girl in the Tangerine Scarf by Mohja Kahf: Syrian immigrant Khadra learned quickly what it means to be Muslim in middle America while growing up in 1970s Indiana. Even though she's left town, she's quickly reminded of the complexities when sent back to Indianapolis to cover a national Islamic conference.
Iowa
Gilead by Marilynne Robinson: In this beautiful epistolary novel, the fictional town of Gilead, Iowa, serves as the heart of America as a family explores spiritual and moral questions lingering since the Civil War. The narrator, John Ames, is an elderly pastor who is writing a letter to his seven-year-old son after learning he is dying from a heart condition.
The Life and Times of the Thunderbolt Kid by Bill Bryson: Bill Bryson opens this memoir with the line "I come from Des Moines. Somebody had to." He goes on to tell humorous anecdotes about what it was like to grow up in central Iowa during the '50s and '60s. Though Des Moines itself has changed significantly since then, Bryson captures both a place and time in history that still feels somewhat reminiscent of my experience growing up there forty years later. Though he's now more commonly associated with England (where he currently lives), Iowa still claims him. —Recommended by Emily Polson
Blue Jasmine by Kashmira Sheth: At the age of twelve, Seema's family moves from their small town in India to Iowa City and she must learn to build a bridge between her old home and new. Sheth was inspired by her own move from Mumbai to Ames, Iowa. This beautiful novel explores family, home, and identity in the immigrant experience.
Kansas
Hearts Unbroken by Cynthia Leitich Smith: Leitich Smith is well known for writing fiction centered around the lives of modern day American Indians. Her latest, Hearts Unbroken, follows Louise as she pushed back against the rampant racism at her high school in a suburban, mostly white Kansas town.
The Good Lord Bird by James McBride: Although this National Book Award–winning novel involves travel through several U.S. states, the story begins in Kansas when a young slave named Henry meets abolitionist John Brown. Henry joins Brown and travels across the country, ultimately participating in the raid on Harper's Ferry.
In Cold Blood by Truman Capote: Arguably the most famous book of true crime, In Cold Blood tells the story of a brutal murder of a family of four in Holcomb, Kansas. After hearing of the murders, Capote immediately traveled to Kansas to investigate with fellow author Harper Lee, where they held interviews and took thousands of pages of notes. Chilling, dark, and suspenseful, this one will keep you on the edge of your seat.
Kentucky
The Bourbon Thief by Tiffany Reisz: This story is about a family with bourbon in their blood. When a million dollar bottle of bourbon goes missing, the heiress of a distillery empire reveals the dark family secrets that led to their own destruction. Born in Owensboro, Kentucky, Tiffany Reisz knows a thing or two about Kentucky bourbon.
My Heart and Other Black Holes by Jasmine Warga: The tale of Aysel, a brilliant, snarky, science loving teen struggling with clinical depression, is difficult to read but also captures the lived experiences of depressed and suicidal young people so well. This emotional and moving story is set in a small Kentucky town.
Icy Sparks by Gwyn Hyman Rubio: Set in the eastern mountains of Kentucky in the 1950s, this novel follows Icy, a young girl developing symptoms of Tourette's Syndrome. Her journey to self-acceptance is difficult but ultimately heartwarming, and inspired by the Kentucky author's own experience with epilepsy.
Louisiana
A Kind of Freedom by Margaret Wilkerson Sexton: Spanning 70 years of New Orleans history, this book follows a Creole woman and her descendants as they struggle through a post–Jim Crow world. It's a moving and poignant tale of family history and racial disparity, all told by an author born and raised in Louisiana.
Interview with the Vampire by Anne Rice: Louisiana stories and legends are frequently filled with supernatural creatures. Interview with the Vampire is a classic example, sharing the tale of a 200-year-old vampire's life in New Orleans and the French Quarter. Rice's characters developed quite a following, leading to multiple sequels and a movie adaptation starring Brad Pitt and Tom Cruise.
A Lesson Before Dying by Ernest J. Gaines: Based on a true story, this book explores the final days for Jefferson, a young man sentenced to death for being in the wrong place at the wrong time in a small Cajun community in the 1940s. When a new teacher moves to town, he attempts to teach Jefferson and help bring dignity to his death.
Maine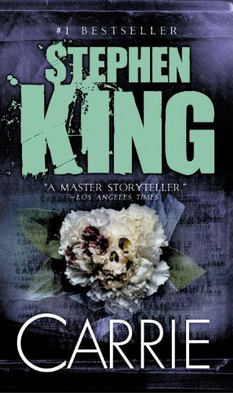 Carrie by Stephen King: The "King of Horror" was born in Portland and has spent much of his life in Maine, so it's no surprise that many of his books are set in the Pine Tree State. His first published novel, Carrie, takes place at a high school in the fictional town of Chamberlain, where misfit Carrie is mercilessly bullied. When she discovers she has telekinetic powers, she uses them to seek her bloody revenge.
Olive Kitteridge by Elizabeth Strout: This Pulitzer Prize winning collection of short stories explores the human condition through a cast of characters in Crosby, Maine. The stories are tied together by Olive, a retired school teacher who offers insights on the change and conflict she sees in her hometown.
The Taker by Alma Katsu: This trilogy set in the fictional town of St. Andrew has a little bit of everything—paranormal mystery, romance, historical fiction, and more. It's a tale of love turned to obsession set at the turn of the nineteenth century.
Maryland
Baltimore Blues by Laura Lippman: As a reporter for the Baltimore Sun, Laura Lippman found the perfect inspiration for her murder mystery series starring Tess Monaghan, a journalist turned accidental private investigator. The series brings Charm City to life and is sure to keep you guessing.
Song Yet Sung by James McBride: This is a lyrical and captivating tale of a runaway slave who breaks free from her captors by escaping into the swamps of Maryland's eastern shore just before the Civil War begins. Based on true events, it's full of deeply human characters with strengths, flaws, and pride.
Chesapeake by James Michener: This sweeping generational novel follows four families through 400 years of history on Chesapeake Bay. Meticulously researched, it's perfect for readers who want to learn more about the history of the Eastern shore while also following a gripping story line.
Kindred by Octavia E. Butler: This time traveling science fiction novel is considered a cornerstone of black American literature. It follows Dana, a black woman living in California in 1976, who is inexplicably transported to a plantation in antebellum Maryland, where she must save the life of one of her ancestors.
Massachusetts
The Namesake by Jhumpa Lahiri: After moving from Calcutta to Cambridge, Massachusetts, the Ganguli family struggles with culture clash and assimilation. The Namesake is a thoughtful novel on intercultural identities and family duty in the immigrant and first generation experience.
Little Women by Louisa May Alcott: This beloved book has left its mark on many readers, young and old, since its publication in 1868. Set in Concord, it tells of the four March sisters as they pass from childhood to adulthood and balance personal ambition with family responsibility, loosely based on Alcott and her sisters.
The Wedding by Dorothy West: This is the last novel by iconic Harlem Renaissance writer Dorothy West, set in Martha's Vineyard in the 1950s. It tells the story of the shocking marriage of Shelby, the daughter of a prominent black bourgeoisie family, to a white jazz musician from New York.
The Witches: Suspicion, Betrayal, and Hysteria in 1692 Salem by Stacy Schiff: This impeccably researched book details the history of the Salem Witch Trials, a seminal and dark moment in U.S. history. It's also close to home for Pulitzer Prize–winning author Stacy Schiff, who was born and raised in Massachusetts.
Michigan
Song of Solomon by Toni Morrison: This beautiful novel begins and ends in an unnamed city in Michigan, following protagonist Milkman from birth through death as he travels to the city of his family's origins. Perfectly crafted motifs and beautiful prose make this coming of age story absolutely unforgettable.
Middlesex by Jeffrey Eugenides: This poignant Pulitzer Prize winning novel serves as both a family saga of three generations of a Greek family living in Michigan and a coming of age story for Cal, an intersex man raised as a girl. Eugenides, born and raised in Michigan, has cited the state as a major influence on his writing.
Mama by Terry McMillan: Set in a small town north of Detroit, Mama portrays relatable and lovable single mother of five Mildred Peacock. The men in Mildred's life are at best unreliable and at worst violent, but she's a survivor, full of tough love for her children. This honest and raw book from Michigan born author Terry McMillan brings the struggles of single parents to life.
Minnesota
The Birchbark House by Louise Erdrich: The first book in the Birchbark series follows Omakayas, a young girl in the Ojibwa community in the mid-1800s near present day Lake Superior. As a baby, Omakayas was the only member of her family to survive a smallpox epidemic, and now she must help her adopted family survive the disease as well. Born in Little Falls, much of author Louise Erdrich's work is set in Minnesota.
The Latehomecomer: A Hmong Family Memoir by Kao Kalia Yang: This generational memoir tells the story of one Hmong refugee family that escaped war-torn Laos, spent years in a refugee camp in Thailand, and eventually made their home in St. Paul. Kao Kalia Yang was six when the family moved to Minnesota and shares both her experience growing up in the U.S. and her family's escape from violence in their homeland.
Main Street by Sinclair Lewis: Considered to be an essential text of small town America, this satirical 1920 novel is set in the fictional town of Gopher Prairie. An idealistic young woman attempts to make over the town and its conservative citizens after taking a sociology class on village improvement. Lewis, the first American to receive a Nobel Prize in Literature, based Gopher Prairie on his hometown of Sauk Centre.
Mississippi
Sing, Unburied, Sing by Jesmyn Ward: Award winning author Jesmyn Ward, born and raised in DeLisle, has written three novels set in a fictional town in rural Mississippi living in the shadow of Hurricane Katrina. Her most recent centers around the haunting nature of grief, biracial identity, and the painful legacy of racism in the South.
The Hate U Give by Angie Thomas: This buzz-worthy book has topped the New York Times young adult bestseller list for over 70 weeks and is soon to be released as a movie starring Amandla Stenberg. Inspired by the Black Lives Matter movement, The Hate U Give is a story of trauma, police violence, and activism told through the eyes of teen Starr Carter. Although her poor black neighborhood of Garden Heights is not explicitly located in Mississippi, author Angie Thomas was born and raised in Jackson, so it's safe to say it's heavily influenced by the Magnolia State.
The Sound and the Fury by William Faulkner: Many of the works by iconic author William Faulkner are set in his home state of Mississippi. While not successful when it was published in 1929, The Sound and the Fury has become one of Faulkner's most well known works, exploring themes of reputation, innocence, guilt, and human memory.
Missouri
Gone Girl by Gillian Flynn: Two of Kansas City born author Gillian Flynn's thriller novels are set in Missouri, lending a Midwestern feel to her dark narrative style. The massively popular Gone Girl focuses on Nick and Amy Dunne, a young couple that has moved to Nick's hometown of North Carthage after losing their jobs in New York. When Amy goes missing on their anniversary, their twisted marital secrets are revealed.
Betsey Brown by Ntozake Shange: Set in St. Louis in 1959, this book follows Betsey, a Black seventh grader experiencing the first wave of integration in Missouri public schools. Although dealing with heavy topics, Betsey Brown strikes a playful, innocent tone. Shange drew on her own experience at an integrated St. Louis school for this nuanced coming of age novel.
Winter's Bone by Daniel Woodrell: Known for his "country noir" style, Daniel Woodrell's novels and short stories are primarily based in the Missouri Ozarks. Winter's Bone tells the story of Ree, a teenager who becomes responsible for taking care of her family and tracking down her father after he skips bail on charges for running a meth lab. It's a dark tale of the harsh poverty of the Ozarks.
Montana
Fools Crow by James Welch: Welch, a founding member of the Native American Renaissance, based much of his fiction and poetry in the rich landscape of Montana. Set just after the Civil War, Fools Crow examines the Blackfleet community as the invasion of white society threatens their land and way of life, ending with the 1870 Marias Massacre.
A River Runs Through It and Other Stories by Norman Maclean: This semi-autobiographical novel is based on Maclean's experience growing up in Montana during the early 20th century. Full of beautiful observations about life, relationships, and fly fishing, it's a must-read for any lover of Big Sky Country.
The Miseducation of Cameron Post by Emily M. Danforth: For queer teenager Cameron, life in Miles City, Montana, means blending in and hiding her true self or being sent to conversion therapy. Danforth, born and raised in Miles City, fully understands how cowboy culture can be stifling and even dangerous for queer people. This is a tough but important story.
Nebraska
My Antonia by Willa Cather: I was given this book for my sixteenth birthday many decades ago, and although I had grown up reading the stories of pioneers in Laura Ingalls Wilder's books, the story of Antonia Shimerda was the first book of its kind I'd ever read. While it is about pioneers and is therefore necessarily an erasure of the native population, it tells the story of unwanted and disregarded people, the Bohemians (now called Czechs). —Recommended by Annika Barranti Klein
Hunger: A Memoir of (My) Body by Roxane Gay: Bad Feminist author Roxane Gay was born and raised in Omaha, so while her memoir Hunger may not be set solely in Nebraska, many of the events recounted from her childhood occurred in the Cornhusker State. Hunger is a vulnerable, intimate look at Gay's relationship with her body, recounted through stories of childhood trauma, sexual abuse, and societal prejudice.
The Magician's Assistant by Ann Patchett: I have no shame in saying that, on a road trip from Montana down to Texas, my husband and I purposefully stayed in Alliance, Nebraska, which is a pivotal setting in this novel. We did not find the big box store named in the book, but we loved seeing this small community on the prairie and imagining the harsh, hard winters that the characters in the novel endured. The book ALSO takes part in sparkling, shining Los Angeles, and the vivid differences between the two settings only enhances the magic of the book, which is my all-time favorite. —Recommended by Kelly Jensen
Nevada
Burned by Ellen Hopkins: Written in verse, this emotional rollercoaster of a novel tells the story of Pattyn, a rebellious teen raised in a violent and strict Mormon household. When sent to live with her aunt in rural Nevada, she's able to consider religion, love, and self-acceptance in a new light.
Prodigy by Marie Lu: The second book in the militarized dystopian Legend series sees protagonists Day and June injured and on the run to Las Vegas, now a military city. What were once casinos now serve as landing docks, and the city has become a stronghold for the Republic. This dystopian view of Las Vegas offers the perfect backdrop for a fast-paced thriller.
Roughing It by Mark Twain: Twain spent much of his youth traveling through the wild west, including several years spent in Nevada after his brother was named Secretary of the Nevada Territory. In Roughing It, Twain tells of his travels through Nevada and the beginning of his career as a writer from 1861 to 1867.
New Hampshire
A Separate Peace by John Knowles: A classic telling the story of the Greatest Generation, A Separate Peace has been described as "not gay enough." (True.) The novel takes place at a reimagined Phillips Exeter Academy, named The Devon School in Knowles's universe. Here, at the quintessential New England boarding school, classmates Gene and Phineas live out the final days of their innocence as World War II utterly destroys the world around them. Tragic and full of the heady, autumn, academic atmosphere I knew well growing up in New Hampshire, A Separate Peace is a high school read that's worth revisiting as an adult. —Recommended by Abby Hargreaves
The Pilot's Wife by Anita Shreve: This book is the third and most popular of a loosely connected trilogy set in a former convent, now beach house, on the New Hampshire coast. After her husband dies in a tragic plane crash, Kathryn discovers he was leading a secret life that she must hide while bombarded by the press.
New Jersey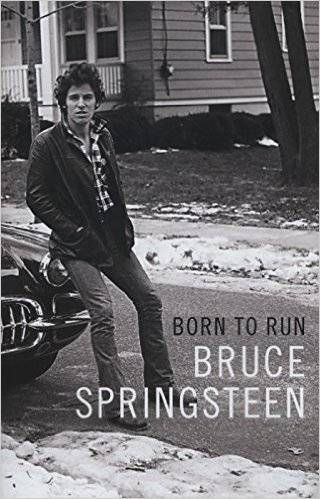 Born to Run by Bruce Springsteen: When people write about New Jersey, they tend to write about those places just across from New York City, or down by Atlantic City, and skip across all that stuff in the middle. In this fantastic memoir about music, mental illness, and growth, Springsteen paints Monmouth County and the middle part of the Jersey Shore with his classic storytelling talent and grit. I grew up in the places that Springsteen describes in his book, and that's why I can say with such certainty that he writes Jersey as it is, from the wide fields of Colts Neck, farmhouses of Holmdel, and roads of Freehold to the Inkwell Coffeehouse and the stages of Asbury Park. —Recommended by Leah Rachel von Essen
Ms. Marvel by G. Willow Wilson and Adrian Alphona: Before being pulled into this series by its emotional depth and its kick-ass protagonist, I found myself charmed by the fact that the story took place in Jersey City, a town just about 30 minutes from my own. And location doesn't play a bit part, either. Kamala Khan is constantly grappling with how best to serve her community, even in the moments when her efforts go unappreciated. And the setting itself also provides a perfect backdrop for a look at the push-and-pull of revitalization versus gentrification. —Recommended by Steph Auteri
Bingo Love by Tee Franklin, Jenn St-Onge, and Joy San: I can't get over how many amazing comics are set in New Jersey. This one is set in Paterson, the next town over from where I grew up. The story is focused on forbidden love, and by the time I finished it, I was sobbing. But in addition to that core story, I loved how familiar it felt reading about these families that connected with each other through their church community. Reading this gorgeous standalone comic felt like going back to childhood. —Recommended by Steph Auteri
Family Life by Akhil Sharma: This semi-autobiographical novel follows eight year old Ajay and his family, Indian immigrants living in Edison, New Jersey. When a tragic accident strikes Ajay's older brother, the family must learn how to move forward together through heartbreak.
New Mexico
Night at the Fiestas by Kirstin Valdez Quade: This short story collections explores themes of race, class, and coming of age through a variety of characters struggling to escape their pasts. Valdez Quade's family history in New Mexico can be traced back to 1695, and the state's culture and landscape play an important role in Night at the Fiestas.
Like Water by Rebecca Podos: This engaging queer love story revolves around teens Savannah and Leigh in a New Mexico town. Both are grappling with anxieties about the future and the difficulties of living in a small town, and they find comfort and excitement in their new relationship. You'll be cheering for Savannah and Leigh from start to finish.
Bless Me, Ultima by Rudolfo Anaya: This coming of age tale set in 1940s rural New Mexico follows Antonio, a young boy who transitions to manhood under the mentorship of his curandera Ultima. Anaya's breathtaking storytelling conveys the uniqueness of the Chicano experience during cultural and societal changes in the Southwest during World War II.
New York
The Great Gatsby by F. Scott Fitzgerald: Fitzgerald's novel captures the essence of living on Long Island's Gold Coast and the drive between suburbs and city, which is a typical down-state New Yorker's reality. On a national level, it deals with equality issues under the plot of love and loss. Its setting is not only a backdrop but seems to act as an integral part of the plot, a place where Gatsby can stand on a dock overlooking the water, reaching for that green light. —Recommended by Christina M. Rau
Jazz by Toni Morrison: Set in 1920s Harlem, Jazz is a lush and lyrical depiction of love turned to obsession during the jazz age. Morrison's prose is at turns bluesy, sensual, and upbeat, mirroring the musical style referenced throughout the book. It's a love letter to, and cautionary tale of, New York City jazz culture.
All Grown Up by Jami Attenberg: Quite possibly the most New York City novel I've ever read, All Grown Up captures the struggles of growing up in contemporary NYC through its protagonist Andrea, a recent art school drop out. Andrea moves to the city and stops creating in favor of a job that pays the rent, as many of us do. Andrea struggles with men, alcohol, and finding her way. She loves the city but also hates the city but also would never leave. It's a novel that accurately depicts the despair of trying to make a life here while also acknowledging the life that's happening all around you. Attenberg is funny, clever, and unapologetic in the way that only New Yorkers can be. —Recommended by Christina Orlando
We the Animals by Justin Torres: This heartbreaking and beautiful novel is narrated by an unnamed protagonist and his two brothers living with their Puerto Rican father and White mother in upstate New York. After a rough-and-tumble childhood in a family struggling to stay afloat, the protagonist senses he is different from the rest of his family and must leave.
A Tree Grows in Brooklyn by Betty Smith: Obvious a choice as it may be, Francie Nolan's story is a love letter to my home borough and speaks to the eternally relevant immigrant experience and struggle for upward mobility in America, urban girlhood, and the strength of determined women in a world stacked against them. It's lyrical and funny and poignant and I never tire of rereading it. —Recommended by Jess Plummer
North Carolina
This Dark Road to Mercy by Wiley Cash: I love all of Cash's books, but this one is my favorite. Easter and Ruby are two young sisters in foster care after their mom dies—until their father shows up and kidnaps them. Cash expertly handles telling the story from multiple POVs, which can be disastrous in the wrong hands. His descriptions of setting and spot-on dialogue place you right in the South, and you can see Cash's love of North Carolina in everything he writes. When I'm homesick for Carolina, I usually reach for one of his books. —Recommended by Jaime Herndon
Incidents in the Life of a Slave Girl by Harriet Ann Jacobs: One of the only firsthand narratives of slave life from a woman, this autobiography tells of Jacobs's life from enslavement in North Carolina to gaining freedom and reuniting with her children in the North. Her unique perspective of motherhood as a slave was an early intervention into African American narratives.
Garden Spells by Sarah Addison Allen: Born and raised in Asheville, many of Allen's "Southern-fried magic" books are set in North Carolina. Garden Spells is the first in a series about the women of the Waverly family, who have a magical garden full of special herbs and edible flowers with life-altering effects.
North Dakota
Apple in the Middle by Dawn Quigley: This middle grade novel is led by Apple, a girl who hasn't been very invested in her Native American identity. When she spends a summer with her grandparents on the Turtle Mountain Indian Reservation in North Dakota, she learns more about her cultural heritage, her deceased mother, and what makes her unique.
The Horizontal World: Growing Up Wild in the Middle of Nowhere by Debra Marquart: This memoir explores Marquart's troubled relationships with her home state of North Dakota, full of extreme weather, rural agriculture, and a deep sense of loneliness. Although Marquart long desired to leave North Dakota, she realized upon leaving how the state shaped her identity and the legacy she leaves behind.
The New Wild West: Black Gold, Fracking, and Life in a North Dakota Boomtown by Blaire Briody: The small farming town of Williston was unprepared for the oil companies and slew of workers that arrived to seek their fortune through fracking after the discovery of oil in 2006. This book examines the people who moved to Williston and what happens when the energy industry takes over a small town with little regulatory oversight.
Ohio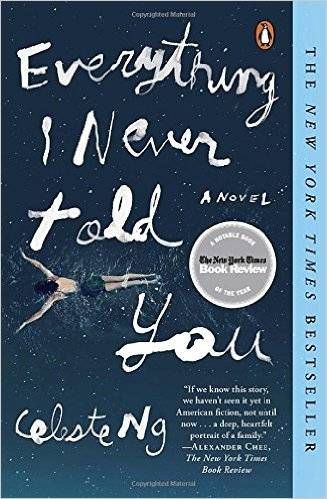 Everything I Never Told You by Celeste Ng: As a born-and-raised Ohioan, I can't tell you how proud I am that we get to claim Celeste Ng as our own! Everything I Never Told You tells the story of a Chinese American family in small town Ohio during the 1970s, and it captures the setting perfectly. It also happens to be a completely phenomenal, gripping, and emotionally moving novel that I recommend to everyone, all the time. —Recommended by Amanda Kay Oaks
The Bluest Eye by Toni Morrison: At Book Riot, we can all agree that there's no such thing as "The Great American Novelist," but if there is, it's Toni Morrison. Her first novel is set in her hometown of Lorain, Ohio, and tells the story of Pecola, a young girl who dreams of having blue eyes so she can be as admired as blond haired, blue eyed children in America. It's a heartbreaking tale of black girlhood and internalized racism.
Out of My Mind by Sharon M. Draper: This middle grade novel by Cincinnati author Sharon M. Draper tells the story of Melody, a nonverbal girl with cerebral palsy and a photographic memory. Due to her difficulty communicating, her classmates and teachers underestimate her brilliant mind, but Melody refuses to be defined by what others think of her.
Oklahoma
The Outsiders by S.E. Hinton: This classic greaser coming of age novel was written by Oklahoma-born S.E. Hinton at the age of fifteen. Set in Tulsa, this story of Ponyboy and two rival gangs addresses issues like class, privilege, and belonging, and was made into a beloved movie featuring a cast of up-and-coming actors like Rob Lowe, Patrick Swayze, and Tom Cruise.
Maria Tallchief: America's Prima Ballerina by Maria Tallchief and Larry Kaplan: This autobiography from the U.S.'s first prima ballerina explores her upbringing in Fairfax, Oklahoma, as a member of the Osage Nation, her entrance into the world of ballet, and her rise during a monumental time in American ballet.
Killers of the Flower Moon: The Osage Murders and the Birth of the FBI by David Grann: Before this book was published, few people outside of Oklahoma knew of the potentially hundreds of murders targeting members of the Osage Indian Nation in the 1920s. Grann investigates these murders, as well as how they led to the creation of the Federal Bureau of Investigation.
Oregon
Juliet Takes a Breath by Gabby Rivera: This beautiful coming of age novel explores intersectional feminism and finding your place in a movement. Juliet, a queer Puerto Rican from the Bronx, is thrilled to spend a summer in Portland, Oregon, as an intern for her favorite feminist author. She learns a lot about herself, but also that even the biggest feminist icons have room to learn more.
This Side of Home by Renee Watson: Set in Portland, this book addresses gentrification, racist microaggressions, and finding yourself in a changing community. Twins Nikki and Maya are finishing high school and making plans to attend a historically Black college while also experiencing rapid gentrification in their neighborhood. They must confront how their identities have been formed and continue to change as they move forward.
One Flew Over the Cuckoo's Nest by Ken Kesey: This classic 1962 novel takes place in an Oregon psychiatric hospital, where a rebellious new patient starts a crusade against a draconian head nurse. Written by Oregon raised author Ken Kesey, One Flew Over the Cuckoo's Nest was a turning point for the movement to deinstitutionalize mental health care.
Pennsylvania
Iron City by Lloyd L. Brown: Based on an actual case, Iron City relates the story of Lonnie James, an innocent man convicted and sentenced to hang as a scapegoat for a murderer, and the fight initiated by three Black Communist organizers to save him. Set in a state penitentiary, the novel is a masterful demonstration of how disparate people came together in western Pennsylvania behind bars made at a steel mill in which they all worked, in the spirit of community that sustained the area through some of the darker times in its history and ultimately breathed new life into this former hub of industry. —Recommended by S.W. Sondheimer
Fun Home: A Family Tragicomic by Allison Bechdel: This graphic memoir by cartoonist Allison Bechdel tells of her growing up in Lock Haven, Pennsylvania, her struggle coming out, and the events leading up to and following her father's suicide. It's a haunting and emotional tale told in a memorable format, later turned into a Tony winning musical.
Oreo by Fran Ross: Set partially in Philadelphia, this cult classic satirical novel takes a look at the troubled relationship between African Americans and Jews in the 1970s. Oreo is a young Black and Jewish woman who goes on a Theseus-style journey to find her deadbeat dad in New York. Ross boldly and hilariously addresses race, ethnicity, and identity.
Rhode Island
The Prince of Providence: The True Story of Buddy Cianci, America's Most Notorious Mayor, Some Wiseguys, and the Feds by Mike Stanton: This biography tells the story of a larger-than-life, corrupt mayor and the questionable decisions he made to improve Providence, Rhode Island. Journalist Mike Stanton has crafted the unbelievable story into an engaging and thoroughly researched account of politics gone wrong.
The Lowland by Jhumpa Lahiri: Set between Calcutta and Rhode Island, The Lowland is an epic novel of the lifelong relationship between two inseparable brothers whose paths diverge when one becomes a member of the Communist Party of India and the other moves to the U.S. for his graduate studies. It is a poignant tale of family ties and the unexpected paths life takes.
My Sister's Keeper by Jodi Picoult: This divisive novel of family obligation and medical ethics takes place in the fictional town of Upper Darby, Rhode Island. Teen Anna was born as a "savior sister" to make medical donations to her older sister Kate, diagnosed with leukemia as a child. When Anna sues her parents for medical emancipation rather than donate a kidney to Anna, the family must consider how this complicated relationship has affected their daughters' lives.
South Carolina
Some Sing, Some Cry by Ntozake Shange and Ifa Bayeza: Sisters Shange and Bayeza chronicle seven generations of a Black family in Charleston, from Reconstruction to the Civil Rights Movement in their novel. It's a sweeping tale that intertwines family with American history and cultural moments that will stay with you long past the final page.
Beach Music by Pat Conroy: After his wife's suicide, Jack and his daughter move from South Carolina to Rome to escape their family's painful past. Jack is forced to confront his demons when he returns to South Carolina to care for his ailing mother. It's a profound exploration of a life full of scars, trauma, and beautiful moments.
Saints at the River by Ron Rash: When a young girl drowns in the fictional Tamassee River, a South Carolina town is torn between those that want to rescue the body and those that want to protect the environment from a damaging rescue operation. The conflict opens old wounds for the community and for Maggie, a journalist sent back to her hometown to cover the debate.
South Dakota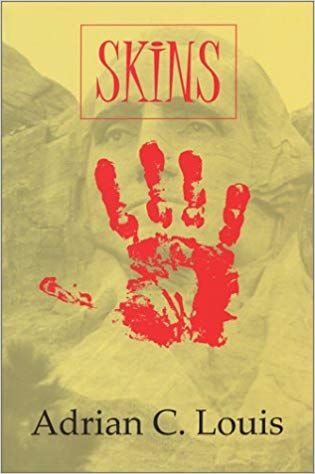 Skins by Adrian C. Louis: Addressing issues like poverty, alcoholism, and violence, Skins is a realistic and immersive look at life on the Pine Ridge Reservation in South Dakota through the eyes of two brothers in the 1990s. Louis, an author of Lovelock Paiute descent, is known for his fiction and poetry addressing modern problems plaguing Native American communities.
Lakota Woman by Mary Crow Dog: This fascinating memoir tells of Mary Crow Dog's youth on the Rosebud Indian Reservation, her involvement in the American Indian Movement, and her marriage to the movement's spiritual leader, Leonard Crow Dog. It's a unique and necessary narrative of the Native American struggle for rights and lives of the activists that led the movement.
The Work of Wolves by Kent Meyers: This lyrical western novel follows Carson, a skilled horse trainer, along with a diverse cast of characters trying their best to make it in (or make it out of) South Dakota. When cultures, ethics, and power structures collide in a quiet town, everyone must examine their connections to each other and the land on which they live.
Tennessee
A Death in the Family by James Agee: Set in the author's hometown of Knoxville, this autobiographical novel is a heartbreakingly realistic portrayal of loss and grief, told from the perspective of a young family after the father dies in a car accident. The book's simple yet dynamic representation of death is drawn from Agee's loss of his father at a young age.
This Side of Eternity by Rosalyn McMillan: During the 1960s, Memphis was at the heart of some of the most significant moments during the Civil Rights Movement. This Side of Eternity follows one African American family as they experience some of those moments and struggle against racism, poverty, and family conflict during this historic time.
Bloodroot by Amy Greene: The Smoky Mountains are home to many legends of Appalachian magic. This novel takes the form of a rambling oral history as it tells of a family with magic in their blood, set from the Great Depression through today. With a rich Tennessee landscape and country mysticism, Bloodroot is a beautifully unique story.
Texas
The Memory of Light by Francisco X. Stork: Many books about attempted suicide focus on the events leading up to it, rather than the recovery and moving forward from it. This raw, complicated depiction of a Texas teen after she wakes from a suicide attempt offers an honest look at depression and building back up from rock bottom. Rather than romanticizing suicide, The Memory of Light searches for what makes life worth living.
All the Pretty Horses by Cormac McCarthy: This first in the Border trilogy tells of John, the last in a long line of horse ranchers in San Angelo, Texas. When John's grandfather dies and he learns the family ranch is to be sold, he heads toward the Mexican border to find work as a cowboy. The Texas landscape is harsh yet glorious in this western series.
Ruby by Cynthia Bond: Full of breathtaking prose and emotional twists and turns, Ruby tells the story of a young woman who tried to escape her traumatic childhood in Liberty, Texas, but is drawn back due to family ties. In true Southern gothic style, it addresses dark, difficult subjects, but it also offers a sense of hope and redemption.
Borderlands/La Frontera: The New Mestiza by Gloria Anzaldúa: This classic feminist text explores the borders that exist between Latinx and non-Latinx, men and women, LGBTQ and cis straight people, and more. Through prose and poetry, Anzaldúa explores her own Chicana lesbian identity and her experiences as a feminist activist.
Utah
The 19th Wife by David Ebershoff: This novel tells two stories intertwined by polygamist ties in Utah. The first is a fictionalized account of Ann Eliza Webb, the 19th wife of Brigham Young who left him in 1875 and embarked on a crusade to end polygamy. The second is a tale of a modern young man who sets out to learn if his mother, the 19th wife of his father, was responsible for his father's death.
When the Emperor was Divine by Julie Otsuka: Told from the perspectives of four different family members, this novel tells a story from a time in U.S. history too often overlooked in history textbooks. The unnamed Japanese American family at the heart of this book are sent from their quiet life in Berkeley to an internment camp in Topaz, Utah, because of their ethnicity. It's an intimate look inside an American internment camp, based on the experience of Otsuka's mother's family during World War II.
Refuge: An Unnatural History of Family and Place by Terry Tempest Williams: Like many families living in Utah in the 1950s, Williams was heavily affected by testing of atomic weapons in nearby Nevada. In this book-length essay, Williams condemns the U.S. government for putting human lives at risk and irreparably damaging the environment of the testing area, leading to increased rates of cancer and devastating ecological effects.
Vermont
The Secret History by Donna Tartt: Rather than a "whodunit," this mystery set on an elite college campus in Vermont serves as more of a "whydunit." The book looks back at six tight knit and socially isolated students studying classics at the fictional Hampden College after one of them is murdered.
Saving the World by Julia Alvarez: This novel-within-a-novel follows Vermont-based novelist Alma, who is struggling with writer's block. She finds inspiration in the story of Isabel, a woman who participated in the 1803 Spanish Royal Philanthropic Expedition to carry smallpox vaccines to the New World. The lines drawn between their stories are poignant, exposing the connection between altruism and personal ambition.
Midwives by Chris Bohjalian: On a dangerously icy night in Reddington, Vermont, a midwife must make a difficult choice to save the baby of a mother who appears to have died during labor. Afterwards, the community questions her decision and whether her actions played a role in the mother's death. Told through the eyes of the midwife's teenage daughter, it's a suspenseful tale of medical ethics and the consequences of quick decisions.
Virginia
Hidden Figures: The American Dream and the Untold Story of the Black Women Mathematicians Who Helped Win the Space Race by Margot Lee Shetterly: While growing up in Hampton, Virginia, Shetterly learned the incredible history of African American women involved in the Space Race from the 1930s to the 1960s in her hometown. Her book Hidden Figures explores how four brilliant women were behind some of NASA's biggest successes, despite facing major barriers due to their race and gender.
Something Must Be Done About Prince Edward County: A Family, A Virginia Town, A Civil Rights Battle by Kristen Green: This book is a fascinating read about the Prince Edward County Public Schools system's choices to close public schools rather than integrate following the Brown v. Board of Education decision. Because of this, an all white academy sprouted up while black students stayed home, attended ill-funded schools in church basements, or left their families to attend schools in other counties, towns, or states. As a native Virginian whose husband worked in the Prince Edward County School district, I found this to be both an enlightening and embarrassing read. —Recommended by Katherine Willoughby
The Known World by Edward P. Jones: This unflinching look at slavery is set in the fictional county of Manchester, Virginia, during the Antebellum era. It explores the moral entanglement of slavery from the perspective of a black slaveholder, something often overlooked in U.S. history. Full of flawed and complex characters, this unique narrative should not be missed.
Bridge to Terabithia by Katherine Paterson: Adventurous, enchanting, and heartbreaking, this children's literature classic follows two inseparable friends as they envision the woods in their Virginia town as a magical kingdom. Many readers cite Bridge to Terabithia as the book that taught them that the loss of fictional characters can make you cry.
Washington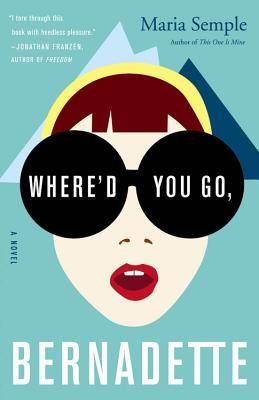 Where'd You Go Bernadette by Maria Semple: You know how when you move to a new city, you kind of hate all the nonsensical idiosyncrasies of it? So does Bernadette. She was formerly a world-class architect, now living in Seattle with her Microsoft employed husband and her private school enrolled teenage daughter, Bee. Bee wants to go to Antarctica and Bernadette, struggling with agoraphobia and blackberry brambles (the struggle is real!), is not in a position to do that. This is the Seattle-iest book I've read, which fittingly is also incredibly upper-middle class in terms of people and their problems. I can't drive through one Seattle 5-way stop (or 8-way stop) intersection, follow the Microsoft Connector, or drive past Galer Street without thinking of Bernadette. —Recommended by Aimee Miles
Hotel on the Corner of Bitter and Sweet by Jamie Ford: Set in Seattle during World War II, this novel tells the love story of a Chinese American boy and a Japanese American girl, both facing racism and prejudice in their daily lives. When Keiko and her family are sent to a U.S. Japanese internment camp, Henry promises to wait for her. Beautifully bittersweet, it explores what is lost at the hands of war and injustice.
Snow Falling on Cedars by David Guterson: When a Japanese American man is accused of murdering a fisherman on a fictional island north of Puget Sound during World War II, a tight knit community is thrown into turmoil. The trial uncovers racial prejudice, past love affairs, tense land disputes, and more in this historical mystery.
Washington, D.C.
The Beautiful Things That Heaven Bears by Dinaw Mengestu: After fleeing violence in his home country of Ethiopia, Sepha now manages a failing grocery store in a poor, African American neighborhood in Washington, D.C. Now he finds his neighborhood is struggling with the creeping effects of gentrification, something occurring across multiple historically Black neighborhoods in D.C.
Lost In The City by Edward P. Jones: This short story collection from D.C. author Edward P. Jones explores the lives of African Americans living in the nation's capital. With common themes of violence, tragedy, and loss, these individual stories come together to explore wider themes of what it means to be Black in D.C.
The Hopefuls by Jennifer Close: When Beth moves to D.C. to support her husband Matt's political career, she struggles to adjust to the city's weather, traffic, and constant networking. Their relationship is put to the test when they fall into a turbulent friendship with a White House staffer and his wife, showing how dizzying high profile D.C. political culture can be.
S Street Rising: Crack, Murder, and Redemption in DC by Rubén Castañeda: Part true crime and part memoir, this book from a former Washington Post reporter offers a view of D.C. during the peak of the crack epidemic. Castañeda highlights a unique cast of characters, including political cronies, homicide investigators, drug kingpins, and a local pastor trying to save his neighborhood.
West Virginia
John Henry Days by Colson Whitehead: This witty social satire includes the story of John Henry, the man who died competing against a machine designed to take his job, and a modern freelance journalist in West Virginia attending the annual John Henry Days festival. Whitehead offers clever insight into modern work ethic, obsession, and cultural icons.
Rocket Boys by Homer H. Hickman, Jr.: First in a series of four memoirs from author and former NASA engineer Homer Hickman, Rocket Boys details his experience growing up in the mining town of Coalwood and the amateur rocketry that led to his interest in engineering. This memoir was the inspiration for the popular film October Sky.
Strange as This Weather Has Been by Ann Pancake: This modern day Appalachian novel tells the story of a coal mining family as mountaintop removal and strip mining transform the industry and the landscape that has shaped their lives. Originally from Romney, West Virginia, author Ann Pancake describes the damaging effects of modern coal mining through multiple perspectives of locals feeling the greatest impact.
Wisconsin
See No Color by Shannon Gibney: Set in Madison, this book follows a girl who has been adopted transracially. Her parents are white; she is black. Race and adoption are key themes in the book, but one of the standout aspects is its focus on baseball. Alex Kittridge, nicknamed Little Kittridge, connects more deeply with her adoptive father through her love and talent for the game. Powerful and moving, it's a slice of life story about the kinds of teen characters we so rarely see. —Recommended by Kelly Jensen
Evicted: Poverty and Profit in the American City by Matthew Desmond: Set in the poorest areas of Milwaukee during the 2008 financial crisis, Evicted follows eight families struggling to pay rent and provide shelter for their families. Sociologist Matthew Desmond combines deep research and personal stories to highlight the effects of poverty and economic exploitation.
Janesville: An American Story by Amy Goldstein: This nonfiction work provides an excellent companion to Evicted, as it explores the fallout when a General Motors assembly plant closed only fifty miles from Milwaukee. Reporter Amy Goldstein provides an intimate look into the city of Janesville's economic upheaval and efforts to rebuild a prosperous working class.
The Good Divide by Kali VanBaale: 1960s dairy farm wife Jean may seem perfect, but when her brother-in-law marries a newcomer to town, years of family secrets are revealed. This historical family drama offers a glimpse into small town Wisconsin and the struggles of farm life.
Wyoming
Close Range: Wyoming Stories by Annie Proulx: The desolate Wyoming landscape sets the scene for the grim lives portrayed in these short stories of ranchers and cowboys deeply connected to the land. The most famous of these stories is "Brokeback Mountain," the tale of two queer ranch hands and their whirlwind summer romance.
Cowboys and East Indians by Nina McConigley: Another collection of short stories set in Wyoming, this book explores themes of immigration, culture clashes, and identity in the American West. McConigley was born in Singapore and grew up in Wyoming, allowing her to offer a unique perspective on Wyoming's harsh social rules.
Open Season by C.J. Box: The Joe Pickett series follows a game warden and amateur investigator as he solves a series of murders in Twelve Sleep, Wyoming. Author C.J. Box has worked as a ranch hand, surveyor, fishing guide, and small town reporter, and his experience in these aspects of Wyoming life brings an authentic flavor of the Equality State to his work.
---
What book set in your home state do you recommend? Share your favorites in the comments! And check out ideas for literary tourism here.