Lists
100 Must-Read, Best Books On Writing And The Writer's Life
This content contains affiliate links. When you buy through these links, we may earn an affiliate commission.
If you're a working or aspiring writer, you already likely know about the classic best books on writing–King's On Writing, Strunk and White's Elements of Style–but for a craft as varied and personal as writing, you'll always benefit from learning from more voices, with more techniques.
That's why this list is full of writers not only talking about the bare-bones craft of writing (and there's plenty of fantastic advice there), but also how becoming a writer changed their lives and what role they believe writers play in an ever-changing world. From craft to writer's lives, get ready to dig into 100 of the must-read, best books on writing for improving your own work.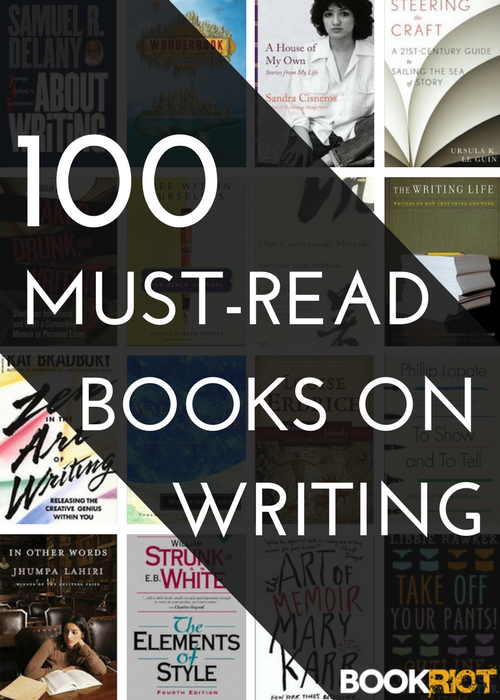 ---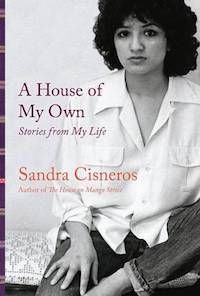 1. A House of My Own: Stories from My Life by Sandra Cisneros
"Written with her trademark lyricism, in these signature pieces the acclaimed author of The House on Mango Street shares her transformative memories and reveals her artistic and intellectual influences. Poignant, honest, and deeply moving, A House of My Own is an exuberant celebration of a life lived to the fullest, from one of our most beloved writers."
2. A Little Book on Form by Robert Hass
"Brilliantly synthesizes Hass's formidable gifts as both a poet and a critic and reflects his profound education in the art of poetry. Starting with the exploration of a single line as the basic gesture of a poem, and moving into an examination of the essential expressive gestures that exist inside forms, Hass goes beyond approaching form as a set of traditional rules that precede composition, and instead offers penetrating insight into the true openness and instinctiveness of formal creation."
3. A Personal Anthology by Jorge Luis Borges
"After almost a half a century of scrupulous devotion to his art, Jorge Luis Borges personally compiled this anthology of his work—short stories, essays, poems, and brief mordant 'sketches,' which, in Borges's hands, take on the dimensions of a genre unique in modern letters. In this anthology, the author has put together those pieces on which he would like his reputation to rest; they are not arranged chronologically, but with an eye to their 'sympathies and differences.'"
4. A Room of One's Own by Virginia Woolf
"Virginia Woolf imagines that Shakespeare had a sister—a sister equal to Shakespeare in talent, and equal in genius, but whose legacy is radically different. In this classic essay, she takes on the establishment, using her gift of language to dissect the world around her and give voice to those who are without. Her message is a simple one: women must have a fixed income and a room of their own in order to have the freedom to create."
5. About Writing: Seven Essays, Four Letters, & Five Interviews by Samuel R. Delany
"Taking up specifics (When do flashbacks work, and when should you avoid them? How do you make characters both vivid and sympathetic?) and generalities (How are novels structured? How do writers establish serious literary reputations today?), Delany also examines the condition of the contemporary creative writer and how it differs from that of the writer in the years of Hemingway, Fitzgerald, and the high Modernists. Like a private writing tutorial, About Writing treats each topic with clarity and insight."
6. The Anatomy of Story: 22 Steps to Becoming a Master Storyteller by John Truby
"Based on the lessons in his award-winning class, Great Screenwriting, The Anatomy of Story draws on a broad range of philosophy and mythology, offering fresh techniques and insightful anecdotes alongside Truby's own unique approach to building an effective, multifaceted narrative."
7. Art & Fear: Observations on the Perils (and Rewards) of Artmaking by David Bayles and Ted Orland
"Explores the way art gets made, the reasons it often doesn't get made, and the nature of the difficulties that cause so many artists to give up along the way. The book's co-authors, David Bayles and Ted Orland, are themselves both working artists, grappling daily with the problems of making art in the real world. Their insights and observations, drawn from personal experience, provide an incisive view into the world of art as it is experienced by artmakers themselves."
8. The Art of Death by Edwidge Danticat
"At once a personal account of her mother dying from cancer and a deeply considered reckoning with the ways that other writers have approached death in their own work."
9. The Art of Fiction: Notes on Craft for Young Writers by John Gardner
"Gardner's lessons, exemplified with detailed excerpts from classic works of literature, sweep across a complete range of topics—from the nature of aesthetics to the shape of a refined sentence. Written with passion, precision, and a deep respect for the art of writing, Gardner's book serves by turns as a critic, mentor, and friend. Anyone who has ever thought of taking the step from reader to writer should begin here."
10. The Art of Memoir by Mary Karr
"Karr synthesizes her expertise as professor and therapy patient, writer and spiritual seeker, recovered alcoholic and 'black belt sinner,' providing a unique window into the mechanics and art of the form that is as irreverent, insightful, and entertaining as her own work in the genre."
11. The Artist's Way: A Spiritual Path to Higher Creativity by Julia Cameron
"The seminal book on the subject of creativity. An international bestseller, millions of readers have found it to be an invaluable guide to living the artist's life. Still as vital today—or perhaps even more so—than it was when it was first published twenty five years ago, it is a powerfully provocative and inspiring work."
12. Big Magic: Creative Living Beyond Fear by Elizabeth Gilbert
"With profound empathy and radiant generosity, Gilbert offers potent insights into the mysterious nature of inspiration. She asks us to embrace our curiosity and let go of needless suffering. She shows us how to tackle what we most love, and how to face down what we most fear. She discusses the attitudes, approaches, and habits we need in order to live our most creative lives."
13. Bird by Bird: Some Instructions on Writing and Life by Anne Lamott
"Lamott's miscellany of guidance and reflection should appeal to writers struggling with demons large and slight. Among the pearls she offers is to start small, as their father once advised her 10-year-old brother, who was agonizing over a book report on birds: 'Just take it bird by bird.' Lamott's suggestion on the craft of fiction is down-to-earth: worry about the characters, not the plot. "
14. Black Milk: On the Conflicting Demands of Writing, Creativity, and Motherhood by Elif Shafak
"She intersperses her own experience with the lives of prominent authors such as Sylvia Plath, Virginia Woolf, Alice Walker, Ayn Rand, and Zelda Fitzgerald, Shafak looks for a solution to the inherent conflict between artistic creation and responsible parenting. With searing emotional honesty and an incisive examination of cultural mores within patriarchal societies, Shafak has rendered an important work about literature, motherhood, and spiritual well-being."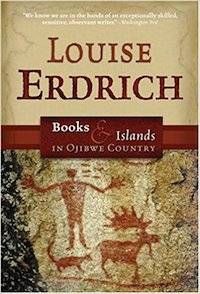 15. Books and Islands in Ojibwe Country: Traveling Through the Land of My Ancestors by Louise Erdrich
"Erdrich takes us on an illuminating tour through the terrain her ancestors have inhabited for centuries: the lakes and islands of southern Ontario. Summoning to life the Ojibwe's sacred spirits and songs, their language and sorrows, she considers the many ways in which her tribe—whose name derives from the word ozhibii'ige, 'to write'"—have influenced her. Her journey links ancient stone paintings with a magical island where a bookish recluse built an extraordinary library, and she reveals how both have transformed her."
16. Bryson's Dictionary of Troublesome Words: A Writer's Guide to Getting It Right by Bill Bryson
"An essential guide to the wonderfully disordered thing that is the English language. With some one thousand entries that feature real-world examples of questionable usage from an international array of publications, and with a helpful glossary and guide to pronunciation, this precise, prescriptive, and–because it is written by Bill Bryson–often witty book belongs on the desk of every person who cares enough about the language not to maul or misuse or distort it."
17. Bullies, Bastards and Bitches: How to Write the Bad Guys of Fiction by Jessica Morrell
"A truly memorable antagonist is not a one-dimensional super villain bent on world domination for no particular reason. Realistic, credible bad guys create essential story complications, personalize conflict, add immediacy to a story line, and force the protagonist to evolve."
18. Crazy Brave: A Memoir by Joy Harjo
"In this transcendent memoir, grounded in tribal myth and ancestry, music and poetry, Joy Harjo, one of our leading Native American voices, details her journey to becoming a poet. Narrating the complexities of betrayal and love, Crazy Brave is a memoir about family and the breaking apart necessary in finding a voice."
19. Eats, Shoots & Leaves: The Zero Tolerance Approach to Punctuation by Lynne Truss
"Former editor Lynne Truss, gravely concerned about our current grammatical state, boldly defends proper punctuation. She proclaims, in her delightfully urbane, witty, and very English way, that it is time to look at our commas and semicolons and see them as the wonderful and necessary things they are."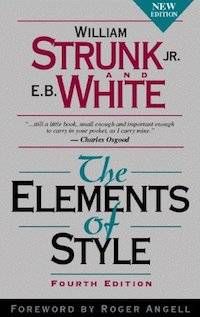 20. The Elements of Style by William Strunk Jr. and E.B. White
"You know the authors' names. You recognize the title. You've probably used this book yourself. This is The Elements of Style, the classic style manual. This book's unique tone, wit and charm have conveyed the principles of English style to millions of readers. Use the fourth edition of 'the little book' to make a big impact with writing."
21. The Emotional Craft of Fiction: How to Write the Story Beneath the Surface by Donald Maass
"Veteran literary agent and expert fiction instructor Donald Maass shows you how to use story to provoke a visceral and emotional experience in readers. Readers can simply read a novel…or they can experience it. The Emotional Craft of Fiction shows you how to make that happen."
22. Everybody Writes: Your Go-To Guide to Creating Ridiculously Good Content by Ann Handley
"A go-to guide to attracting and retaining customers through stellar online communication, because in our content-driven world, every one of us is, in fact, a writer. If you have a web site, you are a publisher. If you are on social media, you are in marketing. And that means that we are all relying on our words to carry our marketing messages. We are all writers."
23. The First Five Pages: A Writer's Guide to Staying Out of the Rejection Pile by Noah Lukeman
"With exercises at the end of each chapter, this invaluable reference will allow novelists, journalists, poets and screenwriters alike to improve their technique as they learn to eliminate even the most subtle mistakes that are cause for rejection. The First Five Pages will help writers at every stage take their art to a higher — and more successful — level."
24. The Forest for the Trees: An Editor's Advice to Writers by Betsy Lerner
"From blank page to first glowing (or gutting) review, Betsy Lerner is a knowing and sympathetic coach who helps writers discover how they can be more productive in the creative process and how they can better their odds of not only getting published, but getting published well."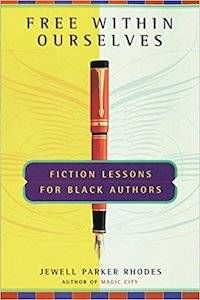 25. Free Within Ourselves: Fiction Lessons for Black Authors by Jewell Parker Rhodes
"Free Within Ourselves is is meant to be a song of encouragement for African-American artists and visionaries. A step-by-step introduction to fictional technique, exploring story ideas, and charting one's progress, as well as a resource guide for publishing fiction."
26. Getting Into Character: Seven Secrets a Novelist Can Learn From Actors by Brandilyn Collins
"Want to bring characters to life on the page as vividly as fine actors do on the stage or screen? Getting Into Character will give you a whole new way of thinking about your writing. Drawing on the Method Acting theory that theater professionals have used for decades, this in-depth guide explains seven characterization techniques and adapts them for the novelist's use."
27. The Heart of a Woman by Maya Angelou
"In The Heart of a Woman, Maya Angelou leaves California with her son, Guy, to move to New York. There she enters the society and world of black artists and writers, reads her work at the Harlem Writers Guild, and begins to take part in the struggle of black Americans for their rightful place in the world."
28. If You Want to Write by Brenda Ueland
"In this book, Ueland shares her philosophies on writing and life in general. She stresses the idea that 'Everyone is talented, original, and has something important to say.' Drawing heavily on the work and influence of William Blake, she suggests that writers should 'Try to discover your true, honest, un-theoretical self.' She sums up her book with 12 points to keep in mind while writing. Carl Sandburg called If You Want to Write the best book ever written on how to write."
29. Immersion: A Writer's Guide to Going Deep by Ted Conover
"Conover distills decades of knowledge into an accessible resource aimed at writers of all levels. He covers how to "get into" a community, how to conduct oneself once inside, and how to shape and structure the stories that emerge. Conover is also forthright about the ethics and consequences of immersion reporting, preparing writers for the surprises that often surface when their piece becomes public."
30. In Other Words by Jhumpa Lahiri
"On a post-college visit to Florence, Pulitzer Prize-winning author Jhumpa Lahiri fell in love with the Italian language. Twenty years later, seeking total immersion, she and her family relocated to Rome, where she began to read and write solely in her adopted tongue. A startling act of self-reflection, In Other Words is Lahiri's meditation on the process of learning to express herself in another language—and the stunning journey of a writer seeking a new voice."
31. In Search of Our Mothers' Gardens: Womanist Prose by Alice Walker
"Alice Walker speaks out as a black woman, writer, mother, and feminist, in thirty-six pieces ranging from the personal to the political. Here are essays about Walker's own work and that of other writers, accounts of the civil rights movement of the 1960s and the antinuclear movement of the 1980s, and a vivid, courageous memoir of a scarring childhood injury."
32. It Was the Best of Sentences, It Was the Worst of Sentences: A Writer's Guide to Crafting Killer Sentences by June Casagrande
"Great writing isn't born, it's built—sentence by sentence. But too many writers—and writing guides—overlook this most important unit. The result? Manuscripts that will never be published and writing careers that will never begin. So roll up your sleeves and prepare to craft one bold, effective sentence after another. Your readers will thank you."
33. The Kick-Ass Writer: 1001 Ways to Write Great Fiction, Get Published, and Earn Your Audience by Chuck Wendig
"The journey to become a successful writer is long, fraught with peril, and filled with difficult questions: How do I write dialogue? How do I build suspense? What should I know about query letters? Where do I start? The best way to answer these questions is to ditch your uncertainty and transform yourself into a KICK-ASS writer."
34. The Language of Fiction: A Writer's Stylebook by Brian Shawver
"Grand themes and complex plots are just the beginning of a great piece of fiction. Mastering the nuts and bolts of grammar and prose mechanics is also an essential part of becoming a literary artist. This indispensable guide, created just for writers of fiction, will show you how to take your writing to the next level by exploring the finer points of language."
35. The Lie That Tells a Truth: A Guide to Writing Fiction by John Dufresne
"Finally, a truly creative―and hilarious―guide to creative writing, full of encouragement and sound advice. Provocative and reassuring, nurturing and wise, The Lie That Tells a Truth is essential to writers in general, fiction writers in particular, beginning writers, serious writers, and anyone facing a blank page."
36. The Magic Words: Writing Great Books for Children and Young Adults by Cheryl Klein
"Editor Cheryl B. Klein guides writers on an enjoyable and practical-minded voyage of their own, from developing a saleable premise for a novel to finding a dream agent. She delves deep into the major elements of fiction―intention, character, plot, and voice―while addressing important topics like diversity, world-building, and the differences between middle-grade and YA novels."
37. Making a Good Script Great by Linda Seger
"Making a good script great is more than just a matter of putting a good idea on paper. It requires the working and reworking of that idea. This book takes you through the whole screenwriting process – from initial concept through final rewrite – providing specific methods that will help you craft tighter, stronger, and more saleable scripts."
38. Memoirs by Pablo Neruda
"In his uniquely expressive prose, Neruda not only explains his views on poetry and describes the circumstances that inspired many of his poems, but he creates a revealing record of his life as a poet, a patriot, and one of the twentieth century's true men of conscience."
39. The Modern Library Writer's Workshop: A Guide to the Craft of Fiction by Stephen Koch
"Stephen Koch, former chair of Columbia University's graduate creative writing program, presents a unique guide to the craft of fiction. Along with his own lucid observations and commonsense techniques, he weaves together wisdom, advice, and inspiring commentary from some of our greatest writers."
40. Naked, Drunk, and Writing: Shed Your Inhibitions and Craft a Compelling Memoir or Personal Essay by Adair Lara
"Packed with insights and advice both practical ('writing workshops you pay for are the best–it's too easy to quit when you've made no investment') and irreverent ('apply Part A [butt] to Part B [chair]'). Naked, Drunk, and Writing is a must-have if you are an aspiring columnist, essayist, or memoirist—or just a writer who needs a bit of help in getting your story told."
41. Negotiating with the Dead: A Writer on Writing by Margaret Atwood
"In this wise and irresistibly quotable book, one of the most intelligent writers working in English addresses the riddle of her art: why people pursue it, how they view their calling, and what bargains they make with their audience, both real and imagined. To these fascinating issues Booker Prize-winner Margaret Atwood brings a candid appraisal of her own experience as well as a breadth of reading that encompasses everything from Dante to Elmore Leonard."
42. On Writing by Eudora Welty
"Eudora Welty was one of the twentieth century's greatest literary figures. For as long as students have been studying her fiction as literature, writers have been looking to her to answer the profound questions of what makes a story good, a novel successful, a writer an artist."
43. On Writing: A Memoir of the Craft by Stephen King
"Part memoir, part master class by one of the bestselling authors of all time, this superb volume is a revealing and practical view of the writer's craft, comprising the basic tools of the trade every writer must have."
44. On Writing Well: The Classic Guide to Writing Nonfiction by William Zinsser
"Whether you want to write about people or places, science and technology, business, sports, the arts or about yourself in the increasingly popular memoir genre, On Writing Well offers you fundamental principles as well as the insights of a distinguished writer and teacher."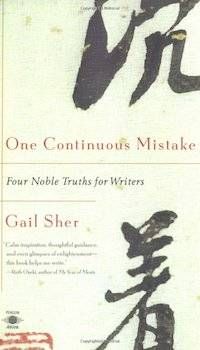 45. One Continuous Mistake: Four Noble Truths for Writers by Gail Sher
"Based on the Zen philosophy that we learn more from our failures than from our successes, One Continuous Mistake teaches a refreshing new method for writing as spiritual practice. Here she introduces a method of discipline that applies specific Zen practices to enhance and clarify creative work. She also discusses bodily postures that support writing, how to set up the appropriate writing regimen, and how to discover one's own 'learning personality.'"
46. Outlining Your Novel: Map Your Way to Success by K.M. Weiland
"Writers often look upon outlines with fear and trembling. But when properly understood and correctly wielded, the outline is one of the most powerful weapons in a writer's arsenal."
47. The Paris Review Interviews, Vols. 1-4 by The Paris Review
"For more than half a century, The Paris Review has conducted in-depth interviews with our leading novelists, poets, and playwrights. These revealing, revelatory self-portraits have come to be recognized as themselves classic works of literature, and an essential and definitive record of the writing life."
48. The Poet's Companion: A Guide to the Pleasures of Writing Poetry by Kim Addonizio and Dorianne Laux
"Presents brief essays on the elements of poetry, technique, and suggested subjects for writing, each followed by distinctive writing exercises. The ups and downs of writing life―including self-doubt and writer's block―are here, along with tips about getting published and writing in the electronic age."
49. The Poetry Home Repair Manual: Practical Advice for Beginning Poets by Ted Kooser
"Using examples from his own rich literary oeuvre and from the work of a number of successful contemporary poets, the author schools us in the critical relationship between poet and reader, which is fundamental to what Kooser believes is poetry's ultimate purpose: to reach other people and touch their hearts."
50. The Portable MFA in Creative Writing by New York Writers Workshop
"Have you always wanted to get an MFA, but couldn't because of the cost, time commitment, or admission requirements? Well now you can fulfill that dream without having to devote tons of money or time. The Portable MFA gives you all of the essential information you would learn in the MFA program in one book."
51. Paula: A Memoir by Isabel Allende
"Irony and marvelous flights of fantasy mix with the icy reality of Paula's deathly illness as Allende sketches childhood scenes in Chile and Lebanon; her uncle Salvatore Allende's reign and ruin as Chilean president; her struggles to shake off or find love; and her metamorphosis into a writer."
52. Pen on Fire: A Busy Woman's Guide to Igniting the Writer Within by Barbara DeMarco-Barrett
"In her fifteen years of teaching, Barbara DeMarco-Barrett has found that the biggest stumbling block for aspiring writers (especially women) is not fear of the blank page but frustration with the lack of time. What woman doesn't have too much to do and too little time? Finding an hour free of work, children, or obligations can seem impossible."
53. Pixar Storytelling: Rules for Effective Storytelling Based on Pixar's Greatest Films by Dean Movshovitz
"Pixar Storytelling is about effective storytelling rules based on Pixar's greatest films. The book consists of ten chapters, each of which explores an aspect of storytelling that Pixar excels at. Learn what Pixar's core story ideas all have in common, how they create compelling, moving conflict and what makes their films' resolutions so emotionally satisfying."
54. Plot & Structure: Techniques and Exercises for Crafting a Plot That Grips Readers from Start to Finish by James Scott Bell
"How does plot influence story structure? What's the difference between plotting for commercial and literary fiction? How do you revise a plot or structure that's gone off course? With Write Great Fiction: Plot & Structure, you'll discover the answers to these questions and more. Award-winning author James Scott Bell offers clear, concise information that will help you create a believable and memorable plot."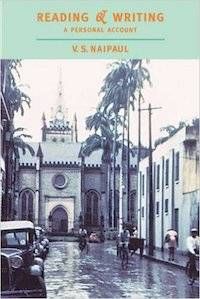 55. Reading and Writing: A Personal Account by V.S. Naipaul
"In this essay of literary autobiography, V. S. Naipaul sifts through memories of his childhood in Trinidad, his university days in England, and his earliest attempts at writing, seeking the experiences of life and reading that shaped his imagination and his growth as a writer."
56. Reading Like a Writer: A Guide for People Who Love Books and for Those Who Want to Write Them by Francine Prose
"Long before there were creative-writing workshops and degrees, how did aspiring writers learn to write? By reading the work of their predecessors and contemporaries, says Francine Prose. In Reading Like a Writer, Prose invites you to sit by her side and take a guided tour of the tools and the tricks of the masters."
57. Romancing the Beat: Story Structure for Romance Novels (How to Write Kissing Books) by Gwen Hayes
"Romancing the Beat is a recipe, not a rigid system. The beats don't care if you plot or outline before you write, or if you pants your way through the drafts and do a 'beat check' when you're revising. Pantsers and plotters are both welcome. So sit down, grab a cuppa, and let's talk about kissing books."
58. Save the Cat! The Last Book on Screenwriting You'll Ever Need by Blake Snyder
"This ultimate insider's guide reveals the secrets that none dare admit, told by a show biz veteran who's proven that you can sell your script if you can save the cat!"
59. Scratch: Writers, Money, and the Art of Making a Living by Manjula Martin
"In the literary world, the debate around writing and commerce often begs us to take sides: either writers should be paid for everything they do or writers should just pay their dues and count themselves lucky to be published. It's an endless, confusing, and often controversial conversation that, despite our bare-it-all culture, still remains taboo. In Scratch, Manjula Martin has gathered interviews and essays from established and rising authors to confront the age-old question: how do creative people make money?"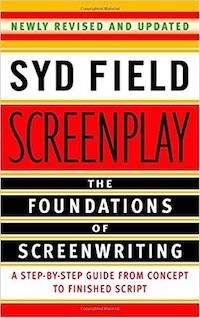 60. Screenplay: The Foundations of Screenwriting by Syd Field
"From concept to character, from opening scene to finished script, here are easily understood guidelines to help aspiring screenwriters—from novices to practiced writers—hone their craft."
61. Singing School: Learning to Write (And Read) Poetry by Studying with the Masters by Robert Pinsky
"Quick, joyful, and playfully astringent, with surprising comparisons and examples, this collection takes an unconventional approach to the art of poetry. Instead of rules, theories, or recipes, Singing School emphasizes ways to learn from great work: studying magnificent, monumentally enduring poems and how they are made— in terms borrowed from the 'singing school' of William Butler Yeats's 'Sailing to Byzantium.'"
62. The Situation and the Story: The Art of Personal Narrative by Vivian Gornick
"Taking us on a reading tour of some of the best memoirs and essays of the past hundred years, Gornick traces the changing idea of self that has dominated the century, and demonstrates the enduring truth-speaker to be found in the work of writers as diverse as Edmund Gosse, Joan Didion, Oscar Wilde, James Baldwin, or Marguerite Duras."
63. Slay the Dragon: Writing Great Video Games by Robert Denton Bryant and Keith Giglio
"Writing for the multibillion-dollar video-game industry is unlike writing for any other medium. Slay the Dragon will help you understand the challenges and offer creative solutions to writing for a medium where the audience not only demands a great story, but to be a driving force within it."
64. Something to Declare by Julia Alvarez
"From the internationally acclaimed author of the bestselling novels In the Time of the Butterflies and How the García Girls Lost Their Accents comes a rich and revealing work of nonfiction capturing the life and mind of an artist as she knits together the dual themes of coming to America and becoming a writer."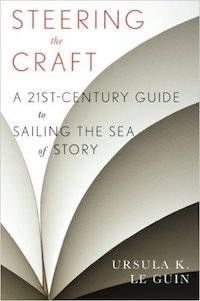 65. Steering the Craft: A Twenty-First-Century Guide to Sailing the Sea of Story by Ursula K. Le Guin
"This handbook is a short, deceptively simple guide to the craft of writing. Le Guin lays out ten chapters that address the most fundamental components of narrative, from the sound of language to sentence construction to point of view."
66. Stein On Writing: A Master Editor of Some of the Most Successful Writers of Our Century Shares His Craft Techniques and Strategies by Sol Stein
"With examples from bestsellers as well as from students' drafts, Stein offers detailed sections on characterization, dialogue, pacing, flashbacks, trimming away flabby wording, the so-called 'triage' method of revision, using the techniques of fiction to enliven nonfiction, and more."
67. Story Genius: How to Use Brain Science to Go Beyond Outlining and Write a Riveting Novel by Lisa Cron
"Takes you, step-by-step, through the creation of a novel from the first glimmer of an idea, to a complete multilayered blueprint—including fully realized scenes—that evolves into a first draft with the authority, richness, and command of a riveting sixth or seventh draft."
68. Story Trumps Structure: How to Write Unforgettable Fiction by Breaking the Rules by Steven James
"All too often, following the 'rules' of writing can constrict rather than inspire you. With Story Trumps Structure, you can shed those rules – about three-act structure, rising action, outlining, and more – to craft your most powerful, emotional, and gripping stories."
69. The Storytelling Animal: How Stories Make Us Human by Jonathan Gottschall
"Humans live in landscapes of make-believe. We spin fantasies. We devour novels, films, and plays. Even sporting events and criminal trials unfold as narratives. Yet the world of story has long remained an undiscovered and unmapped country. Now Jonathan Gottschall offers the first unified theory of storytelling. He argues that stories help us navigate life's complex social problems–just as flight simulators prepare pilots for difficult situations. Storytelling has evolved, like other behaviors, to ensure our survival."
70. Take Off Your Pants! Outline Your Books For Faster, Better Writing by Libbie Hawker
"When it comes to writing books, are you a 'plotter' or a 'pantser'? Is one method really better than the other? In this instructional book, author Libbie Hawker explains the benefits and technique of planning a story before you begin to write."
71. TED Talks Storytelling: 23 Storytelling Techniques from the Best TED Talks by Akash Karia
"Essentially, the best speakers on the TED stage were the ones who had mastered the art of storytelling. They had mastered how to craft and present their stories in a way that allowed them to share their message with the world without seeming like they were lecturing their audience."
72. This Is The Story of a Happy Marriage by Ann Patchett
"Blending literature and memoir, Ann Patchett, author of State of Wonder, Run, and Bel Canto, examines her deepest commitments—to writing, family, friends, dogs, books, and her husband—creating a resonant portrait of a life in This is the Story of a Happy Marriage."
73. This Year You Write Your Novel by Walter Mosley
"No more excuses. 'Let the lawn get shaggy and the paint peel from the walls,' bestselling novelist Walter Mosley advises. Anyone can write a novel now, and in this essential book of tips, practical advice, and wisdom, Walter Mosley promises that the writer-in-waiting can finish it in one year."
74. Thrill Me: Essays on Fiction by Benjamin Percy
"In fifteen essays on the craft of fiction, Percy looks to disparate sources such as Jaws, Blood Meridian, and The Girl with the Dragon Tattoo to discover how contemporary writers engage issues of plot, suspense, momentum, and the speculative, as well as character, setting, and dialogue. An urgent and entertaining missive on craft, Thrill Me brims with Percy's distinctive blend of anecdotes, advice, and close reading, all in the service of one dictum: Thrill the reader."
75. To Show and To Tell: The Craft of Literary Nonfiction by Phillip Lopate
"Combining more than forty years of lessons from his storied career as a writer and professor, Lopate brings us this highly anticipated nuts-and-bolts guide to writing literary nonfiction. A phenomenal master class shaped by Lopate's informative, accessible tone and immense gift for storytelling, To Show and To Tell reads like a long walk with a favorite professor—refreshing, insightful, and encouraging in often unexpected ways."
76. The Tough Guide to Fantasyland: The Essential Guide to Fantasy Travel by Diana Wynne Jones
"Imagine that all fantasy novels—the ones featuring dragons, knights, wizards, and magic—are set in the same place. That place is called Fantasyland. The Tough Guide to Fantasyland is your travel guide, a handbook to everything you might find: Evil, the Dark Lord, Stew, Boots (but not Socks), and what passes for Economics and Ecology. Both a hilarious send-up of the cliches of the genre and an indispensable guide for writers."
77. Unless It Moves the Human Heart: The Craft and Art of Writing by Roger Rosenblatt
"The revered novelist, essayist, playwright, and respected writing teacher offers a guidebook for aspiring authors, a memoir, and an impassioned argument for the necessity of writing in our world."
78. Upstream by Mary Oliver
"Throughout this collection, Oliver positions not just herself upstream but us as well as she encourages us all to keep moving, to lose ourselves in the awe of the unknown, and to give power and time to the creative and whimsical urges that live within us."
79. Video Game Storytelling: What Every Developer Needs to Know about Narrative Techniques by Evan Skolnick
"Game writer and producer Evan Skolnick provides a comprehensive yet easy-to-follow guide to storytelling basics and how they can be applied at every stage of the development process—by all members of the team."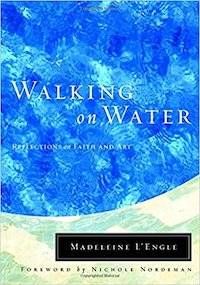 80. Walking on Water: Reflections on Faith and Art by Madeleine L'Engle
"In this classic book, Madeleine L'Engle addresses the questions, What makes art Christian? What does it mean to be a Christian artist? What is the relationship between faith and art? Through L'Engle's beautiful and insightful essay, readers will find themselves called to what the author views as the prime tasks of an artist: to listen, to remain aware, and to respond to creation through one's own art."
81. The Way of the Writer: Reflections on the Art and Craft of Storytelling by Charles Johnson
"Johnson shares his lessons and exercises from the classroom, starting with word choice, sentence structure, and narrative voice, and delving into the mechanics of scene, dialogue, plot and storytelling before exploring the larger questions at stake for the serious writer. What separates literature from industrial fiction? What lies at the heart of the creative impulse? How does one navigate the literary world? And how are philosophy and fiction concomitant?"
82. What I Talk About When I Talk About Running by Haruki Murakami
"While simply training for New York City Marathon would be enough for most people, Haruki Murakami's decided to write about it as well. The result is a beautiful memoir about his intertwined obsessions with running and writing, full of vivid memories and insights, including the eureka moment when he decided to become a writer."
83. What Moves at the Margin by Toni Morrison
"Collects three decades of Toni Morrison's writings about her work, her life, literature, and American society. The works included in this volume range from 1971, when Morrison was a new editor at Random House and a beginning novelist, to 2002 when she was a professor at Princeton University and Nobel Laureate. These works provide a unique glimpse into Morrison's viewpoint as an observer of the world, the arts, and the changing landscape of American culture."
84. Where the Past Begins: A Writer's Memoir by Amy Tan
"By delving into vivid memories of her traumatic childhood, confessions of self-doubt in her journals, and heartbreaking letters to and from her mother, she gives evidence to all that made it both unlikely and inevitable that she would become a writer. Through spontaneous storytelling, she shows how a fluid fictional state of mind unleashed near-forgotten memories that became the emotional nucleus of her novels."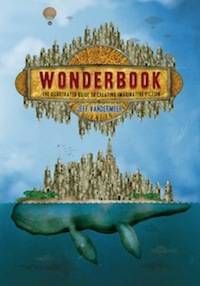 85. Wonderbook: The Illustrated Guide to Creating Imaginative Fiction by Jeff VanderMeer
"This all-new definitive guide to writing imaginative fiction takes a completely novel approach and fully exploits the visual nature of fantasy through original drawings, maps, renderings, and exercises to create a spectacularly beautiful and inspiring object."
86. Woolgathering by Patti Smith
"A great book about becoming an artist, Woolgathering tells of a youngster finding herself as she learns the noble vocation of woolgathering, 'a worthy calling that seemed a good job for me.' She discovers―often at night, often in nature―the pleasures of rescuing 'a fleeting thought.' Deeply moving, Woolgathering calls up our own memories, as the child 'glimpses and gleans, piecing together a crazy quilt of truths.'"
87. Words for Pictures: The Art and Business of Writing Comics and Graphic Novels by Brian Michael Bendis
"One of the most popular writers in modern comics, Brian Michael Bendis reveals the tools and techniques he and other top creators use to create some of the most popular comic book and graphic novel stories of all time."
88. Write Naked: A Bestseller's Secrets to Writing Romance & Navigating the Path to Success by Jennifer Probst
"Learn how to transform your passion for writing into a career. New York Times best-selling author Jennifer Probst reveals her pathway to success, from struggling as a new writer to signing a seven-figure deal. Write Naked intermingles personal essays on craft with down-to-earth advice on writing romance in the digital age."
89. Write Your Novel in a Month: How to Complete a First Draft in 30 Days and What to Do Next by Jeff Gerke
"Author and instructor Jeff Gerke has created the perfect tool to show you how to prepare yourself to write your first draft in as little as 30 days. With Jeff's help, you will learn how to organize your ideas, create dynamic stories, develop believable characters, and flesh out the idea narrative for your novel–and not just for the rapid-fire first draft."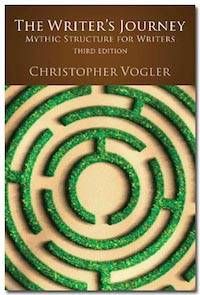 90. The Writer's Journey: Mythic Structure for Writers by Christopher Vogler
"Explores the powerful relationship between mythology and storytelling in a clear, concise style that's made it required reading for movie executives, screenwriters, playwrights, scholars, and fans of pop culture all over the world."
91. Writer's Market 2018: The Most Trusted Guide to Getting Published by Robert Lee Brewer
"Want to get published and paid for your writing? Let Writer's Market guide you through the process with thousands of publishing opportunities for writers, including listings for book publishers, consumer and trade magazines, contests and awards, and literary agents. These listings feature contact and submission information to help writers get their work published."
92. Writing Down the Bones: Freeing the Writer Within by Natalie Goldberg
"For more than thirty years Natalie Goldberg has been challenging and cheering on writers with her books and workshops. In her groundbreaking first book, she brings together Zen meditation and writing in a new way. Writing practice, as she calls it, is no different from other forms of Zen practice—'it is backed by two thousand years of studying the mind.'"
93. Writing Hard Stories: Celebrated Memoirists Who Shaped Art from Trauma by Melanie Brooks
"What does it take to write an honest memoir? And what happens to us when we embark on that journey? Melanie Brooks sought guidance from the memoirists who most moved her to answer these questions. Called an essential book for creative writers by Poets & Writers, Writing Hard Stories is a unique compilation of authentic stories about the death of a partner, parent, or child; about violence and shunning; and about the process of writing."
94. The Writing Life by Annie Dillard
"Slender though it is, The Writing Life richly conveys the torturous, tortuous, and in rare moments, transcendent existence of the writer. Amid moving accounts of her own writing (and life) experiences, Dillard also manages to impart wisdom to other writers, wisdom having to do with passion and commitment and taking the work seriously."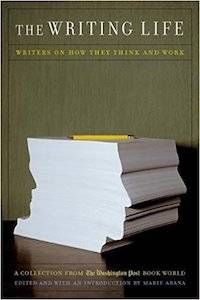 95. The Writing Life: Writers on How They Think and Work by Marie Arana
"Culled from ten years of the distinguished Washington Post column of the same name, The Writing Life highlights an eclectic group of luminaries who have wildly varied stories to tell, but who share this singularly beguiling career. Here are their pleasures as well as their peeves; revelations of their deepest fears; dramas of triumphs and failures; insights into the demands and rewards."
96. Writing Magic: Creating Stories That Fly by Gail Caron Levine
"Gail Carson Levine shows how you can get terrific ideas for stories, invent great beginnings and endings, write sparkling dialogue, develop memorable characters—and much, much more. She advises you about what to do when you feel stuck—and how to use helpful criticism. Best of all, she offers writing exercises that will set your imagination on fire."
97. Writing Tools: 55 Essential Strategies for Every Writer by Roy Peter Clark
"Ten years ago, Roy Peter Clark, America's most influential writing teacher, whittled down almost thirty years of experience in journalism, writing, and teaching into a series of fifty short essays on different aspects of writing. In the past decade, Writing Tools has become a classic guidebook for novices and experts alike and remains one of the best loved books on writing available."
98. Year of Yes: How to Dance It Out, Stand In the Sun and Be Your Own Person by Shonda Rhimes
"This poignant, intimate, and hilarious memoir explores Shonda's life before her Year of Yes—from her nerdy, book-loving childhood to her devotion to creating television characters who reflected the world she saw around her. The book chronicles her life after her Year of Yes had begun—when Shonda forced herself out of the house and onto the stage; when she learned to explore, empower, applaud, and love her truest self. Yes."
99. Your Creative Writing Masterclass by Jergen Wolff
"If you dream of being a writer, why not learn from the best? In Your Creative Writing Masterclass you'll find ideas, techniques and encouragement from the most admired and respected contemporary and classic authors, including Charles Dickens, Jane Austen and Anton Chekhov."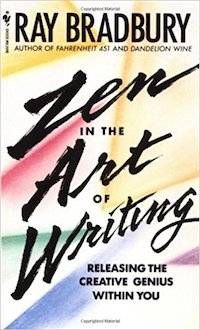 100. Zen in the Art of Writing by Ray Bradbury
"Part memoir, part philosophical guide, the essays in this book teach the joy of writing. Rather than focusing on the mechanics of putting words on paper, Bradbury's zen is found in the celebration of storytelling that drove him to write every day. Imparting lessons he has learned over the course of his exuberant career, Bradbury inspires with his infectious enthusiasm."
---
Writing is a big messy topic, so obviously I'll have missed some of your favorite and best books on writing. Make sure to hit the comments to talk about your favorite books about the writing life and craft. Find more of our posts on the writing life here.