Best Books of 2011: Highs and Lows
I love this time of year. Not just for the holiday festivities, but for all the year-end "Best of…" lists. Last year, I was pretty disappointed with my low book count and vowed to read at least 50 books this year so that I would at least feel qualified to rate my top five. Considering I'm reading my 50th book as we speak, I'm pretty happy with my book count this year.
However, writing my own Best of 2011 list has been nothing short of excruciating. It was a year of both really fantastic books and books that were so excruciating that I just couldn't finish them. I had more DNFs this year than any before. I guess it's a mark of advanced readership that I'm pretty good at finding books I'm nearly certain I'm going to love. And that I hate wasting time finishing a book I'm not loving. Ruthless? Maybe. Necessary? Totally. I got to read some amazing things this year, across a variety of genres. But picking my favorites has not been easy. I'm posting my Top Five So Far here, but I've still got a solid three weeks of reading left in the year and I plan to take full advantage.
The Art of Fielding by Chad Harbach
This is the 50th book I'm reading now, and I'm about halfway done. But even though I'm only halfway done, I already know it'll be one of my favorites of the year. While it's seemingly about baseball, it's also about people and when things go slightly off kilter, how they adjust and plot their futures. It's also about small colleges and literature, and I swoon for those kind of themes. Plus it's got echos of John Irving, who is my total fav.
The Coffins of Little Hope by Timothy Schaffert
This is the book that I was not at all expecting to love, but the story is just so beautiful that I definitely fan-girled my way through it. It's got so many striking elements and the language is so evocative, that it manages to be the rare book in which both the forest AND the trees are perfect.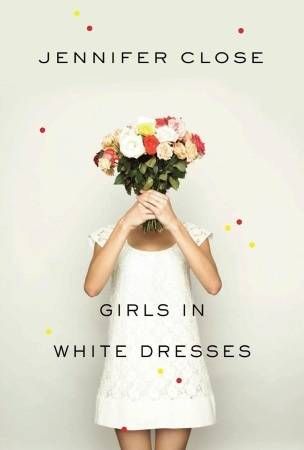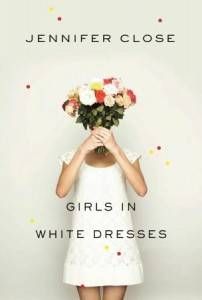 Girls in White Dresses by Jennifer Close
I don't think there's any higher praise for a book than buying it for someone else. In this case, I bought it for, like, eight someone elses. This is a book that I think nearly all single women in their 20s and 30s can relate to, and it's hard to find a book that's so appealing to so many people on so many levels. Wry and funny and poignant.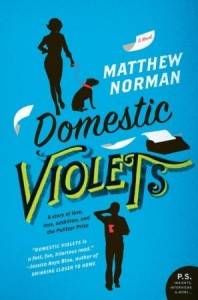 Domestic Violets by Matthew Norman
One of the funniest, ballsiest books I read in a long time, Norman's novel about a man who grapples with his own self-reflective mediocrity is so enjoyable, you'll be tempted to quote lines to random people on the street. Not that I did that…
No matter who you are, I dare you not to love this book.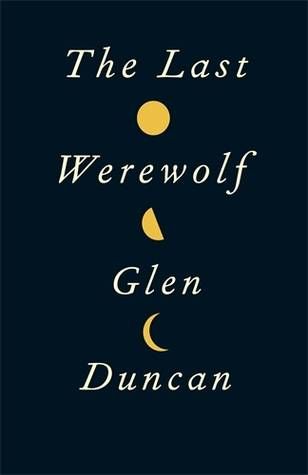 The Last Werewolf by Glen Duncan
When a book gets shining reviews months before it's release date by several bloggers I trust completely, I'm more than willing to hop on board that train. Do not be fooled by the "werewolf" theme – this is not Team Jacob/Team Edward tween territory. This is very grown-up, very raunchy, and very enjoyable. Just as Colson Whitehead tackled zombies and Lev Grossman did magic, Duncan's take on popular genre themes with a serious literary bent is absolutely my favorite of these this year.
I read so many great books this year, it was so difficult to keep it to five. So for some honorable mentions: Delirium by Lauren Oliver (favorite YA of the year), Bossypants by Tina Fey, The Night Circus by Erin Morgenstern, The Sisters Brothers by Patrick deWitt, The Story of a Beautiful Girl by Rachel Simon, The Taker by Alma Katsu and We The Animals by Justin Torres.
I'm sure I'll be posting a more comprehensive list on my own blog after the first of the year. After all, I've still got three weeks left in 2011!
__________________________
Rachel Manwill is working toward a Master's in Publishing and writes about books at A Home Between Pages. Follow her on Twitter: @homebtwnpages