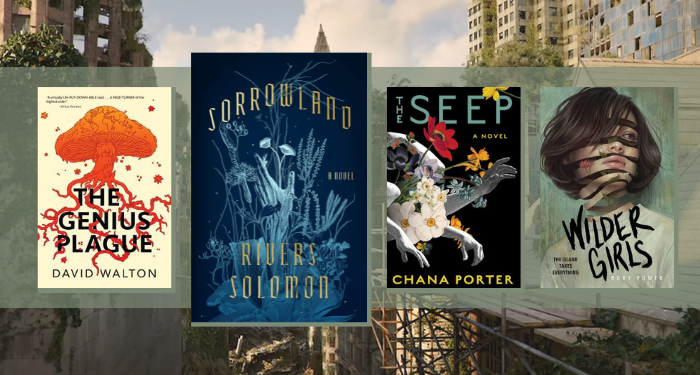 This content contains affiliate links. When you buy through these links, we may earn an affiliate commission.
Who knew fungal horror was going to be the next big thing? Well, the creators of the video game The Last of Us probably had a pretty good idea, especially when they saw just how well Pedro Pascal and Bella Ramsey could bring their characters to life in HBO's new adaptation of the award-winning game. But video games and TV shows aren't the only ones bringing fungal horror and apocalyptic infections to life. Books like The Last of Us are everywhere, if you only know where to look. I've been reading books that feature zombie-like fungal infections and apocalyptic pandemics for years, even if I didn't notice the pattern at first.
But the standout feature of The Last of Us isn't the Cordyceps infection. Sure, that's equal parts fascinating and horrifying and depicted in really compelling ways in the series. But what really stand outs in The Last of Us are the human relationships. It's the growing bond between Joel and Ellie. It's the complicated relationship between Joel and his brother. It's the enduring love story of Bill and Frank and the blossoming feelings between Ellie and Riley even as the world falls apart around them. Human relationships are what make The Last of Us stand out from some run-of-the-mill zombie thriller. And those sorts of relationships are what's key in these books, too. Yes, there's horror and infection and societal collapse, but there's also family and friendship and love and, hope and heartbreak. And if there is some road tripping through an apocalyptic landscape along the way, well then, all the better.
So even as the show comes to an end, these books like The Last of Us can keep your love of the apocalypse alive. Just don't forget it's the people that make any apocalypse worth fighting for.
---