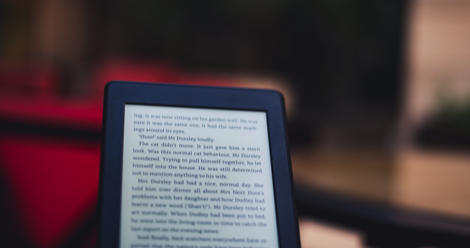 Lists
Riot Roundup: The Best Books We Read In August
This content contains affiliate links. When you buy through these links, we may earn an affiliate commission.
We asked our contributors to share the best book they read last month. We've got fiction, nonfiction, YA, and much, much more—there are book recommendations for everyone here! Some are old, some are new, and some aren't even out yet. Enjoy and tell us about the highlight of your reading month in the comments.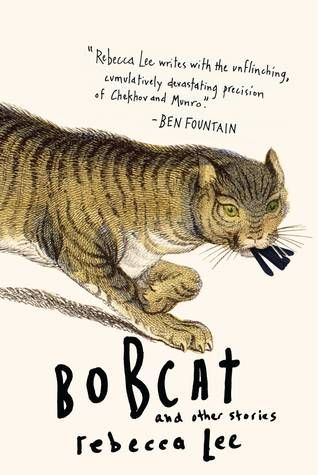 Bobcat and Other Stories by Rebecca Lee
Backlist is my middle name and this is one of the best books, backlist or front, that I've read in a long time. Lee's collection of stories, even though it was left out of the marketing plan, leans heavily toward campus tales. Those are some of my faves, so the setting, layered in with difficult and curious characters, put this one way over the top. In one story a young girl chooses her best friend's wife, in another a desperate young woman revisits the psychologist from her childhood, and a dinner party takes a turn from pretentious to emotionally devastating. If you love quirky literary fiction that happens to involve a lot of universities and professorly types, it's all here.
—Andi Miller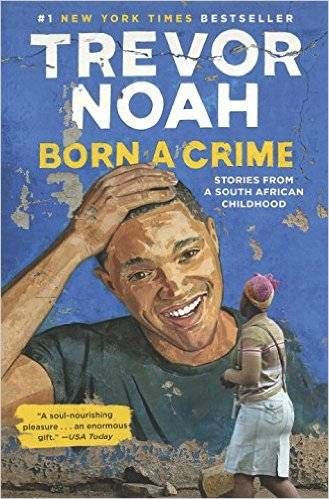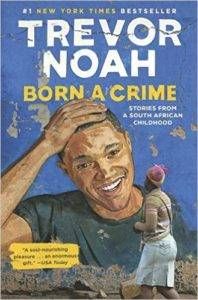 Born a Crime: Stories from a South African Childhood by Trevor Noah
Given that Noah is a comedian who grew up in South Africa during apartheid, I wasn't quite sure what to expect from Born a Crime? A harrowing tale about inequality and violence? Funny stories about a kid about being kid? With Born a Crime I got both. One minute I was grimacing, the next I was shaking with fear or anger, and the minute after that I was laughing out loud. Noah has a gift for pointing out the horror and the absurdity of a situation while also making people laugh. Thanks book club for making me read this.
—Tiffani Willis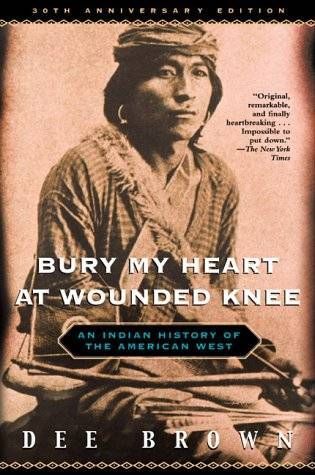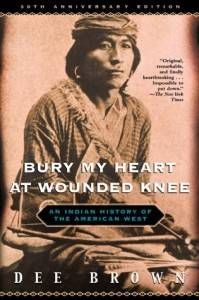 Bury My Heart at Wounded Knee: An Indian History of the American West by Dee Brown
I thought I was prepared for this book, that I had the historical and cultural background to be appalled, but not surprised by the details of the betrayal and atrocity that the doctrine of Manifest Destiny brought to the indigenous peoples of North America. I was not. Every page strikes the reader in the gut with the reality of the Indian genocide, but the strength of the narrative lies in the heroes' response to each phase of the invasion. With every broken treaty, incursion by white soldiers, and act of violence condoned by the American government, warriors of all ages and tribes and temperaments and personalities, described in detailed brushstrokes with meaningful detail, push the boundaries of human imagination to devise new military strategies and battle a powerful enemy. Outgunned in almost every fight, always several steps behind in the arms race, the Indians resist the aggressive theft of their lands for three decades. A powerful, gut-churning, eye-opening piece of history.
—Monica Friedman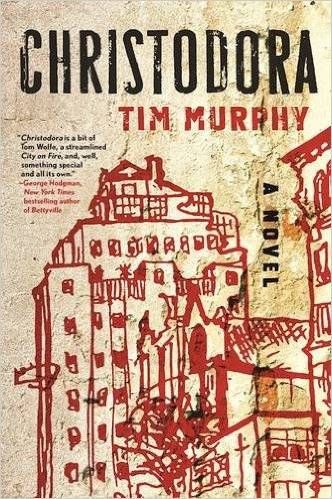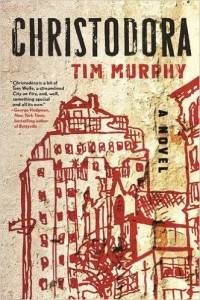 Christodora by Tim Murphy
I love big, complicated books that take place across decades. Christodora did not disappoint. Kaleidoscoping through time from the 1980s to the 2020's, it's a messy, beautiful, heartbreaking story about the AIDS epidemic and AIDS/HIV activism, about art, addiction, and recovery, and ultimately, about how, where, and with whom we find belonging. It is also a brilliant exploration of how traumatic events reverberate through generations. The characters were sublime: flawed and messy, mistake-prone, with rich inner lives and complicated desires. I found myself at turns rooting for them, angry with them, heartbroken for them, deeply troubled by their actions, overjoyed for them, and devastated that I couldn't have them over for dinner. These people sang on the page. I could not stop listening. (The audiobook was A+).
—Laura Sackton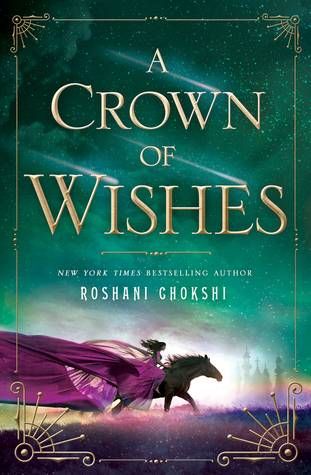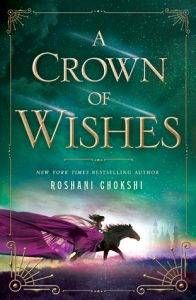 A Crown of Wishes by Roshani Chokshi
I finally got on the Star-Touched Queen bandwagon earlier in this month and immediately after downloaded the A Crown of Wishes audiobook. Roshani's beautiful prose just makes me want to lay down on the floor. I adore how she combines rich world-building, dynamic characters, and truly incredible writing. When my friend told me he loved it even more than the TSTQ, I didn't think that was possible – but it is! It's lush and whimsical and gorgeously rendered. I'm swooning now, just thinking about it.
—Sarah Nicolas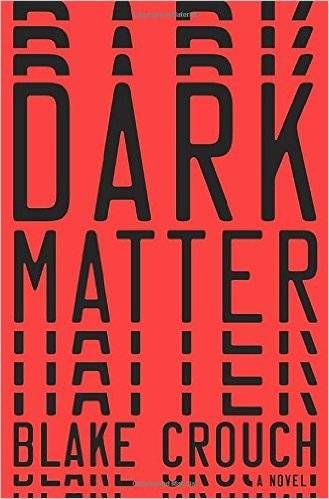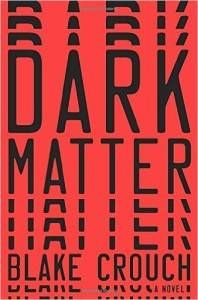 Dark Matter by Blake Crouch
I know. This book pubbed over a year ago. What have I been doing instead of already reading it? I'm sorry. I don't read a lot of sci-fi. And I only picked this one up because I had accidentally fallen into a sci-fi time travel streak. And thank god I did, because I really enjoyed this novel, in which the protagonist wakes up into a life that is not his own, as the man who may or may not have discovered how to access the multiverse. Whatever has happened, it forces him to confront the roads not taken, in addition to the ways in which he has perhaps taken his family for granted. It gets a little out of control at the end there, but I suppose the possibility of infinite universes is also out of control. So I'll allow it.
—Steph Auteri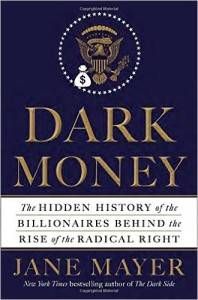 Dark Money by Jane Mayer
This book dives into the seedy underworld of political funding and exposes the machinations of a group of wealthy conservative mega-donors who are trying to push America's politics to the far right. I hate reading about finance—put a dollar sign in front of a number and my head starts to spin. But Mayer's book is surprisingly engaging—partly because of her skill as a writer and partly because the schemes she reveals are so shocking it seems like they belong in a political thriller. This is an absolute must-read if you want to understand the driving force behind the rise of the tea party and the conservative machine that is currently taking over America.
—Kate Scott
Dread Nation by Justina Ireland (HarperCollins Publishers, April 3, 2018)
Dread Nation is so good that if you only read one book a year you should make this your 2018 read. And let's be honest, this book is worth buying for the cover alone; that the contents are equally amazing makes this the book I'm going to be shouting about from now until forever! To say it's the book I needed to read right now is an understatement. Ireland is a hell of a storyteller, and the story is not only entertaining but also important: Imagine if the focus after the Civil War was on fighting shamblers (zombies) and the U.S. responded by creating schools where black teens and Native Americans were sent for combat training because they were forced to fight off the shamblers. It's as awesome as it sounds with a heroine who is kick-ass, smart, quick-tongued, and introspective—she's the hero I want fighting beside me. If you're gonna rewrite history do it for a reason and say something important: Ireland does. And speaking of rewriting history: in the battle of the streaming companies, whoever is smart enough to buy the rights to Dread Nation to create a series will be Queen of all streaming services.
—Jamie Canaves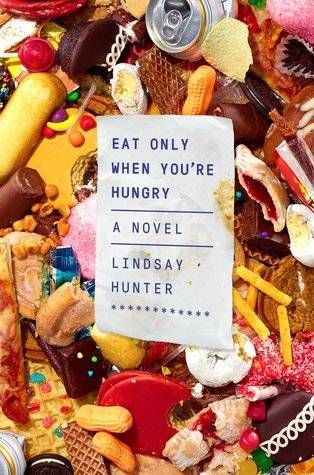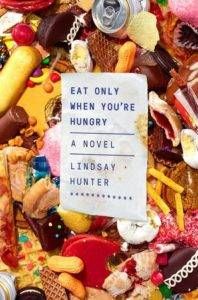 Eat Only When You're Hungry by Lindsay Hunter
When Greg goes out on a quest to find his missing adult son, GJ, he doesn't seem confident that he'll actually find him. He runs into strippers, his ex-wife, junkies, and his father's new "friend" along with way. He concerns himself with his son's drug and alcohol addictions while he personally deals with a type of food addiction. One of my favorite things about this novel is the foodie prose. People's bodies seem to be as consumable and temporary as the food they eat, store, and indulge in.
—Rachel Wagner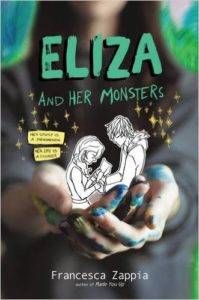 Eliza and Her Monsters by Francesca Zappia
I have described reading this book (several times now) as feeling like a mixture between having a crush and the night before a new Harry Potter book comes out. And I stand by that description. Eliza is the anonymous creator of the Internet's most popular web comic. She's never had friends IRL, until her comic's biggest fanfiction writer moves to her school. As they become friends and more, Eliza has to navigate family struggles, an anxiety disorder, and the very big secret she's keeping. Peppered with excerpts of her comic and the accompanying story, this book kept me up well into the night. It is romantic, honest, and beautifully written. I'm sure I'll be rereading it before too long.
—Alison Doherty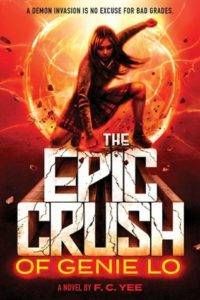 The Epic Crush of Genie Lo by F.C. Yee
I loved everything about this YA book! Genie Lo is obsessed with getting into a great college, but when her Bay Area town gets besieged by monsters straight out of Chinese folklore she is surprised to find out that she is one of two people who can do anything about it. The other person is the Monkey King himself, who comes to help her in the guise of Quentin Sun, a new transfer student. Witty dialogue, plenty of action, and the seamless incorporation of Chinese folklore makes this a stand out story. I can't wait for book two!
—Karina Glaser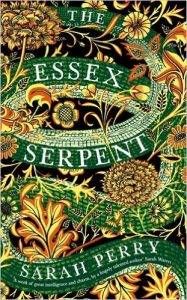 The Essex Serpent by Sarah Perry
This book could not have been more *for me* if it tried. A feisty, brilliant widow teams up with a country minister to investigate the local folk tale of a serpent in Victorian England. Along the way, there's a cardiologist, an invalid, a social reformer, and feasts, sex, and wonderful descriptions of the natural world! It was a book that managed to be thoughtful and beautiful but was also light and an absolute joy to read. I blazed through it in a few days and have been pushing it onto anyone who will listen.
—Ashley Bowen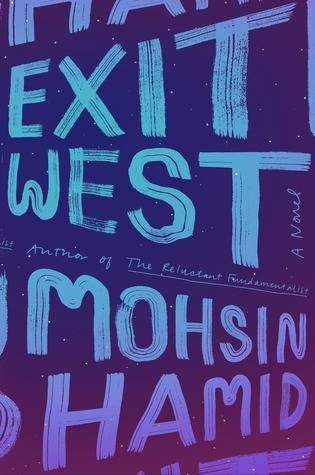 Exit West by Mohsin Hamid
Exit West is short, but it contains so much. It's a love story and a novel about migration in violent and politically unsettling times. It also contains a dash of fabulism, so that people can walk through doors into new locations around the globe. But these people are not traveling for pleasure; they are fleeing violence and seeking any place that might offer them a better life, or at least allow them to stay alive. The main characters Nadia and Saeed are sharply-drawn, vibrant people whose destinies we come to care about. Hamid's prose is wonderful: it's straightforward, simple, brief, and also somehow devastating. But mostly this is a book that speaks to our times, telling stories of the uncertainty and struggle that millions of people forced into migration around the world are facing right now.
—Rebecca Hussey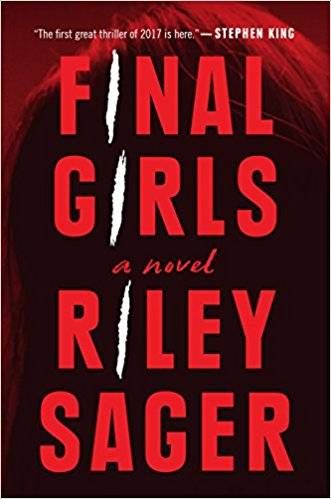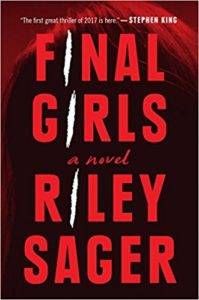 Final Girls by Riley Sager
Our very own Liberty Hardy described this book on Twitter as "Gone Girl meets American Horror Story," and there was no way in hell I was going to pass up a book with a description like that. And holy bananapants, did this book live up to my expectations. The story revolves around three women who have been dubbed "The Final Girls" by the media, playing upon the horror convention of the "final girl," the supposedly virtuous woman who is the last person left alive in a slasher movie. Quincy, the most recent Final Girl, just wants to move on with her life, but that becomes difficult to do when Lisa, the first Final Girl, is found dead in her apartment and Sam, the mysterious second Final Girl, shows up unexpectedly on Quincy's doorstep. The tone of this book is absolutely spot on – more Dark Places than Gone Girl – but it's creepy as hell and it evokes the best qualities of 80's slasher movies. I stayed up way past my bedtime trying to finish this book.
—Katie McLain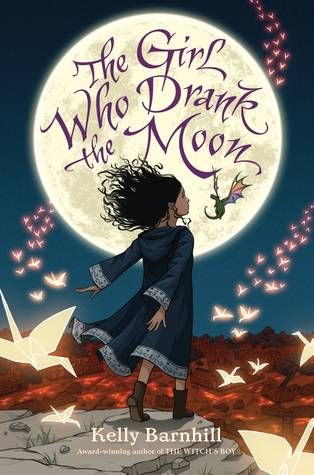 The Girl Who Drank the Moon by Kelly Barnhill (Algonquin Young Readers)
It's no surprise that this won a Newbery Medal. I originally picked this up for my local indie's monthly book group. We generally stick to adult fiction, so a middle grade book about a girl overflowing with magic was a true departure for us. But the response at our book group's meeting was very telling. This is a lovely story that approaches complicated and sometimes dark themes. I felt there was a very strong feminist message that informed the book and the characters. This is the type of story that reminds you of the amazing work that is currently happening in the middle grade and YA world.
—Elizabeth Allen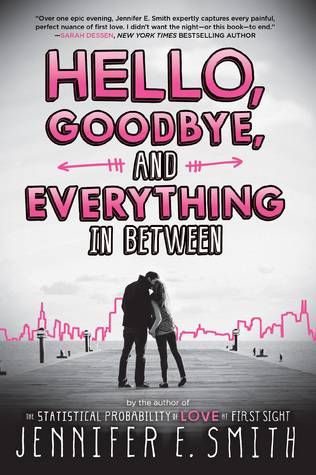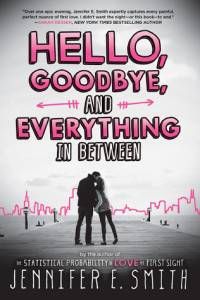 Hello, Goodbye and Everything in Between by Jennifer Smith (Poppy)
Love is complicated. I'm learning that this year. High school sweethearts travel through their town, deciding if they will stay together and maintain long-distance connections through college, or end their relationship. Clare wants to break up, while Aidan wants to stay together. Tensions run high, especially when Clare finds out that Aidan lied an important part of college. Yet they try and grow, as both navigate a late night party and their changing minds.
—Priya Sridhar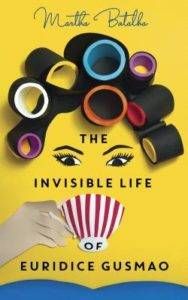 The Invisible Life of Euridice Gusmao by Martha Batalha (October 10, OneWorld Publications)
Euridice is a talented girl with big ideas for herself, but when her sister, Guida, elopes and leaves the family staggering at their loss, Euridice sets aside any of her own ambitions and becomes the model daughter, wife, and mother. But you can't squash that spirit inside of Euridice, and she tries to do both – be the model wife and mother, and also be a writer, a cook, a seamstress, an entrepreneur, anything to settle that restlessness inside. This book is a series of Euridice's attempts at the life she wants—the life we all know she needs—despite challenges from nosy neighbors, a highly traditional (if confused) husband, and the surprise return of her sister. I think what spoke to me so much about Euridice's story is the way we try to model ourselves into what others want us to be—quiet and suitable and fine, just fine, always fine—but the way also that Euridice knows that's all a load of bull. Her strength and scrappiness (this lady is the definition of scrappy) always wins—it always has to. Her journey is such a satisfying one to watch. While the ending of the book is, for me, a bit rushed, the arc of this novel, the writing, the characters, are a joy to read.
—Dana Staves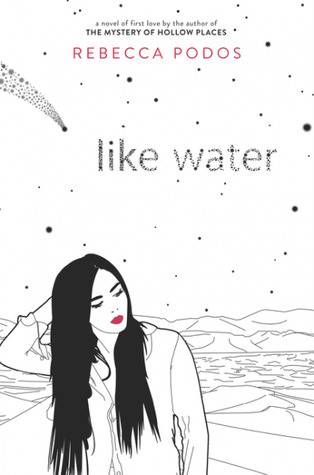 Like Water by Rebecca Podos (October 17, Balzar & Bray)
Vanni's small New Mexico town, La Trampa, is the kind of place you either flee upon graduation or you find yourself stuck in for life. As much as she's intended to flee, though, Vanni is sticking around after graduation to help take care of her sick father, as well as the family Mexican restaurant.
That's when she meets Leigh, a new girl in town. To be fair, Vanni doesn't meet Leigh. She first meets Leigh's brother, and is put off by the attitude and brashness of Leigh. But soon, Vanni cannot get enough of Leigh, and the two of them fall for one another. Or more, Vanni, who is used to enjoying physical fun with many of the local boys, finds herself falling for Leigh on a physical and emotional level, and the story itself explores what it is that Vanni really wants both in the place she's at and the places she hopes to be…physical, emotional, and through relationships.
This is a fabulous book and a quiet one about sexual identity, the fluidity therein, and it features a character who identifies as gender queer (that would be Leigh, who, throughout we refer to as "she" and female, but learn the preferred gender identity later on—that is part of Vanni's coming to understand her own sexuality). Both of the characters here are sharp, a little prickly, and yet fully realized and realistic.
Bonus points to this one for Vanni having one of the most awesome/ridiculous summer jobs possible as a performing mermaid at a local water park.
—Kelly Jensen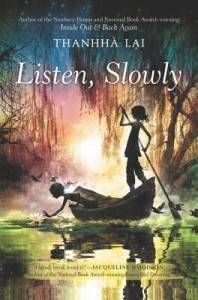 Listen, Slowly by Thanhha Lai
This is a sweet and remarkably funny middle novel about a girl whose parents make her accompany her grandmother to Vietnam on summer break. Mai doesn't care about her Vietnamese heritage or discovering her roots but when a detective the family hired uncovers evidence about her long lost grandfather who didn't make it out after the War, Mai had to go. Almost against her will, Mai learns to appreciate and love her culture.
—Kristen McQuinn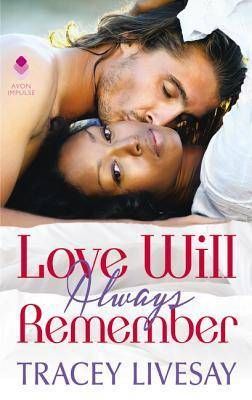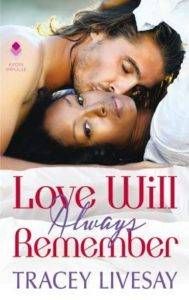 Love Will Always Remember by Tracey Livesay (Avon Impulse)
Everyone is skeptical of an amnesia story, and I mean everyone: author Tracey Livesay even decided to write one as a way to challenge herself to do something new. As a result, we have the story of Leighton Clarke, a high-powered DC-lobbyist who gets injured, falls into a coma, and wakes up thinking she's engaged to Jonathan Moran, who's the brother of her actual fiancé. I know it sounds melodramatic—and it is a little melodramatic, obviously—but it's also fun and has all of the pieces that make this kind of a story engaging: elements of the past that Leighton can't remember and the reader doesn't know, Jonathan's dilemma over whether to tell her the truth, and the "how did I get here" life examination that only amnesia can force upon a person. Love Will Always Remember is kind of like the romance novel version of What Alice Forgot meets A Christmas Carol, which is a compliment of the highest order.
—Trisha Brown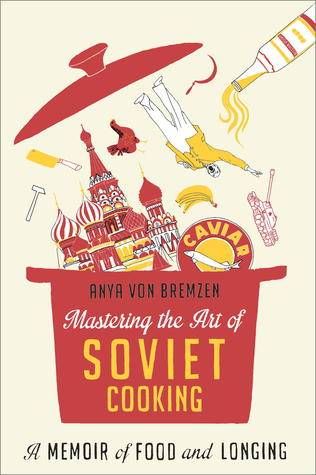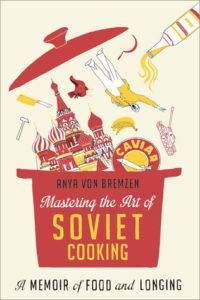 Mastering the Art of Soviet Cooking: A Memoir of Food and Longing by Anya Von Bremzen (Random House Audio, 2013)
If you're looking for a cheerful book that's just straight-up delicious food, this isn't it. (Hint: Soviet.) This book is more history disguised as a food memoir, although there's plenty of cooking and eating and remembering-of-food. Each chapter covers a decade and a dish, beginning in 1910, and Von Bremzen beautifully weaves personal family stories with larger political movements. I listened to the audiobook, mostly while puttering in my own kitchen, sometimes chuckling aloud, sometimes weeping. Especially in the later chapters, this book gave me a new awareness of the abundance of food choices in the United States. Von Bremzen also helped me connect the tidbits of information I half-remembered or misremembered about the Soviet Union—she is only a few years older than I am, so especially as we entered the 1980s, the stories had an immediacy and familiarity. I had started listening just before our last presidential election, but put it aside after the first chapter. It was too much. But then I heard James Comey's Testimony in July and I thought it might be a good idea to give it another whirl. I frankly wish every member of Congress would read this, and maybe some of those folks who think Putin is "a good guy."
—Nicole Mulhausen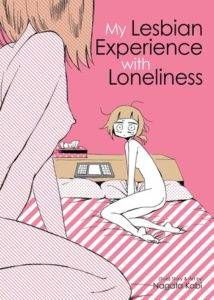 My Lesbian Experience with Loneliness by Kabi Nagata (Seven Seas)
This beautifully illustrated manga by Kabi Nagata follows the author as she struggles to interact with the world at large, understand her own sexuality, and deal with her mental illness. While My Lesbian Experience with Loneliness has been lauded for its frank exploration of sexuality, it is truly Nagata's experience with mental illness that unites the story. From page one, she exposes her irrational thinking, constant struggle, and physical symptoms, allowing the reader to see and sympathize. It's a revolutionary manga, candidly chronicling human experiences that so many other writers, publishers, and authorities would rather we all politely ignore.
—Cindy Butor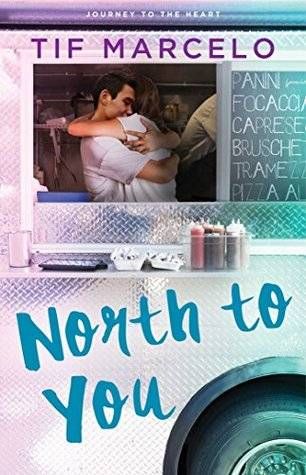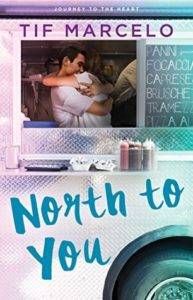 North to You by Tif Marcelo
Filipino protagonists tend to be few and far between in my reading experience, so it's always lovely when I can pick up a novel that both features characters like me and that ends up becoming one of my favourite books of the year. In Marcelo's debut, Camille Marino—food truck owner and beleaguered caretaker for her little sister—finds that a childhood love might be the man of her dreams. But Drew Bautista's only going to be in town for a few weeks before military deployment, and renovations of his family's Filipino restaurant aren't just taking up his time, but they might also threaten the growing sparks between Drew and Camille. It's hard not to feel like I'm not doing justice to this book, considering how many of my favourite romantic tropes and character arcs it pulled together into a delightful little package. And oh, the food! Whether you've had Filipino food or not before reading North to You, Marcelo leaves you with an intense craving, as well as a handy recipe for chicken afritada (a personal favourite of mine) to tide you over while waiting for the next book in the series.
—Angel Cruz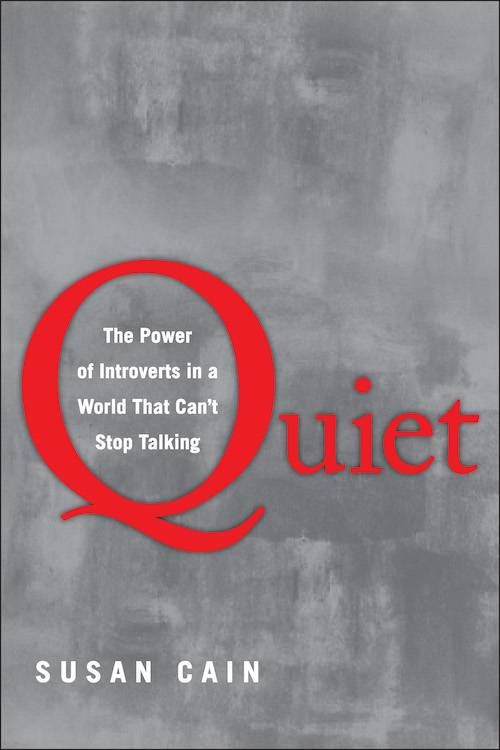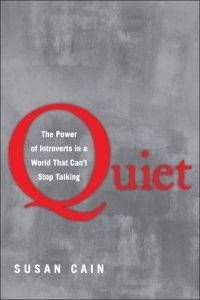 Quiet: The Power of Introverts in a World That Won't Stop Talking by Susan Cain (Penguin)
I wasn't entirely convinced by this book, which in some places seems like wish fulfilment for introverts, and in other places would benefit from structural analysis rather than attributing so many outcomes to personality alone. But as a dyed-in-the-wool introvert with a horror of phone calls, large groups, and small talk, much of this book resonated with me. Seeing how much of Western social organization is structured to favor extroverts, even though introverts make up over a third of the population, is maddening.
—Christine Ro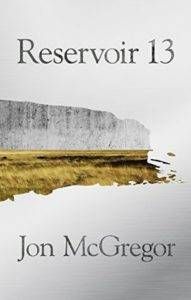 Reservoir 13 by Jon McGregor (Catapult, October 3)
If I were to tell you that this novel begins with the disappearance of a teenage girl in a small English town, you may think you know what to expect. Let me assure you that this book will defy those expectations. Instead of following an investigation, Reservoir 13 follows the life of the town for the years after the tragedy. People are born, and people die. Relationships begin and end. Students go to university and return home after—or not. Yes, the missing girl is something people think about, but it's just one of many events. The novel was longlisted for the Man Booker Prize, and I'd be happy to see it win.
—Teresa Preston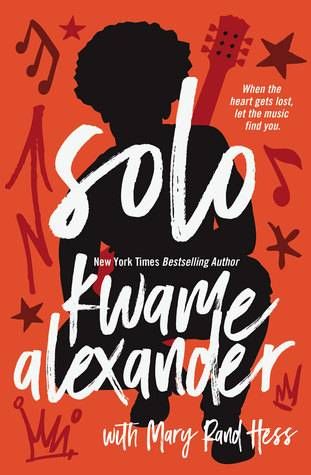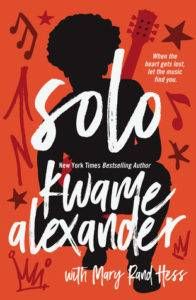 Solo by Kwame Alexander with Mary Rand Hess
Blade Morrison is sick of living in the shadow of his rockstar dad, who has a tendency to ruin the good things in Blade's life lately. At just the right (or wrong?) time, a family secret comes out, and Blade travels across the world on a mission to find his roots. I nearly missed my exit while I listened to this gorgeous book, my first novel in verse, and oh me oh my, am I sold on this form.
—Ashley Holstrom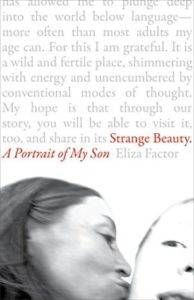 Strange Beauty: A Portrait of my Son by Eliza Factor (Parallax Press)
This book was a heartrending memoir about Factor's experience in raising a son with multiple disabilities, including autism. Her frustration, isolation, struggles, and love were woven through, and as a parent of a child with some delays, I really appreciated her candor and overarching drive to make a difference.
—Jaime Herndon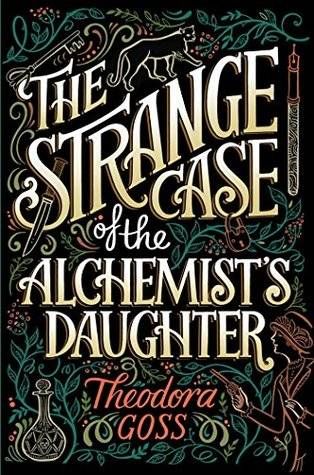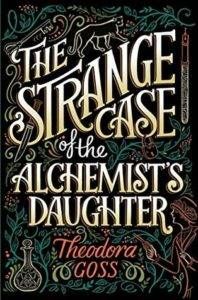 The Strange Case of the Alchemist's Daughter by Theodora Goss
A fun romp through classic horror fiction, where monstrous daughters team up to solve mysteries (with the occasional help from Sherlock Holmes). The central cast includes: Mary Jekyll, Diana Hyde, Justine Frankenstein, Catherine Moreau, and Beatrice Rappaccini. I loved the dynamics between women, the mix of humor as the characters interrupt the narrative to add their two cents, and the individuality of each character's feminism. And of course all set in Victorian era London, and Goss sets the ambiance for that time perfectly. Here's hoping this will turn into a series!
—Margaret Kingsbury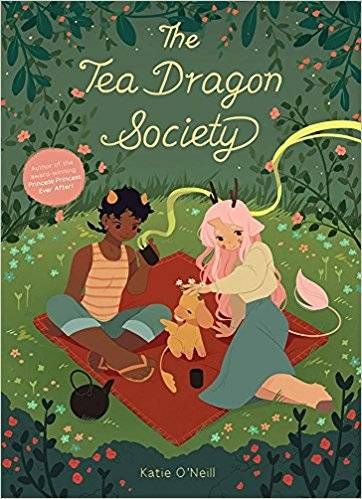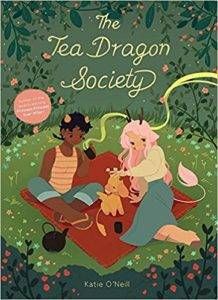 The Tea Dragon Society by Kate O'Neill (Oni Press, Oct. 31)
A new book from the author of Princess Princess Ever After! Greta is a young girl who happens upon the Tea Dragon Society, a very small group practicing the dying art of raising tea dragons to—you guessed it—make tea. That's right. This book has the world's most adorable teeny dragons, who grow leaves on their horns that are used in making tea. Even just thinking about their little leafy horns while writing this is making me want to faint from the cuteness! The illustrations are AMAZING, and it has a wonderfully diverse cast of characters. While it's listed as a middle grade graphic novel, it is 1000% percent for everyone. I hope there are more books!
—Liberty Hardy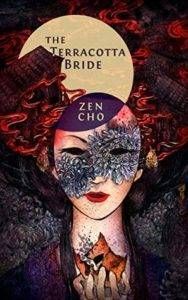 The Terracotta Bride by Zen Cho
A truly fascinating vision of hell that combines Christian and Chinese mythology in a completely unique way. Siew Tsin's afterlife is comfortable, if mediocre: she's the neglected (and unwilling) wife of a wealthy man in the tenth circle of hell, where rich nobles pay off bureaucratic demons to leave them alone, and do everything they can to avoid rebirth. But Siew's existence is turned topsy-turvy when her hubby brings home a wife made from terracotta just for him. The world building in this novella is amazing, and there's a decidedly feminist strain to the story. I felt like the ending was anticlimactic and a bit of a letdown, but that may be because I didn't want the story to end. I really hope Cho writes a full novel set in this universe.
—Tasha Brandstatter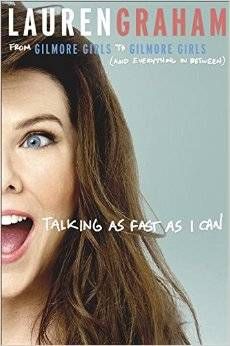 Talking as Fast as I Can by Lauren Graham
I've had this in my Audible library for what seems like forever, and I was on a ferry, flicking through my phone and looking for something to take my mind off the imminent possibility of seasickness when I found it and hit play. I loved it. Lauren Graham reads her memoir so well, with just the right amount of dramatisation, and now I remember why I want to be best friends with her, even if she does never reply to my tweets. It was also a great book for me to be listening to while I was at a writing conference, because she talks encouragingly about pursuing your creative dream even when you're not sure if it's ever going to happen for you. Lauren Graham is warm and witty, and I'm just the right amount of old enough to side with her when she gets old and sensible and talks beautifully about disconnecting from our phones. Highly recommended.
—Claire Handscombe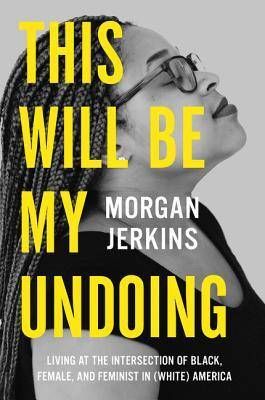 This Will Be My Undoing by Morgan Jerkins
I kept this book on my kindle for a while before I read it. The world is a tough place right now, was I ready for a book of essays to challenge me? It turns out this was some of the best medicine I could have asked for. Jerkins writes with a rare willingness to consider herself and the world around her, and it made me look at parts of myself and parts of the world I hadn't considered before. These essays, critical and deeply personal, are about what it means to be a black woman in the world right now. I am a white woman and this book made me more aware of that, more willing to consider my own privilege, and more willing to be critical of myself than anything I have ever read before, and that is about as high of praise as I can give.
—Jessica Woodbury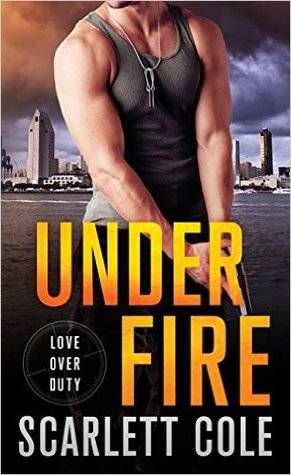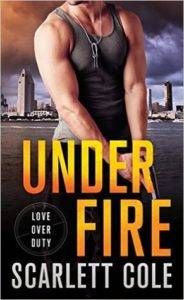 Under Fire by Scarlett Cole
Romantic suspense and I have a complicated relationship, so I was surprised when this first-in-a-series new release by an author I've never read before hit all the right buttons for me. The book follows Dr. Louisa "Lou" North whose latest drug research, which can regrettably be used as a chemical weapon, is stolen from her lab. When she realizes her life is in danger, Lou has no choice but to call on Sixten "Six" Rapp to help retrieve the lost drug and play security detail for her. This book proved to be the perfect balance of internal/external conflict, romance, and easily digestible action scenes. I was on edge for each and every word. Under Fire is easily the best romantic suspense that I've read all year.
—Erin McCoy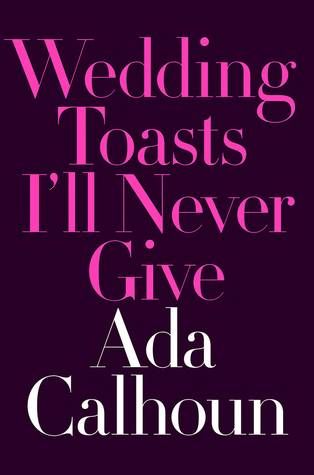 Wedding Toasts I'll Never Give by Ada Calhoun
I've never been married, but when I saw Wedding Toasts I'll Never Give on the new books shelf at my library, it was a title I just had to pick up. The slim book is an expansion of a Modern Love column of the same name that Ada Calhoun wrote in 2015, about the things she wishes she could say to newlyweds on their wedding day. The book argues that a wedding isn't the end of a love story, it's the first chapter in a much longer book about what it means to couple yourself with someone else for life. Calhoun is funny and open and frank when writing about her marriage, and the things it has taught her about humility, acceptance, grace, and boredom living in the conjoined orbit of a person who you can love unequivocally and hate deeply within the same day.
—Kim Ukura