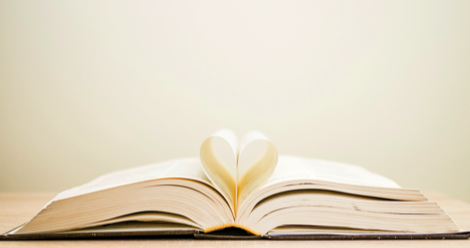 Lists
30 Books About Love for the Perfect Bibliophilic Valentine's Day
This content contains affiliate links. When you buy through these links, we may earn an affiliate commission.
Can you smell that? Looks like love is in the air, and the only thing we love around here is BOOKS! What would be better during the Valentine season for bibliophiles like us than reading books about love? Well…Maybe books with "love" in the title, or poems that will make you fall head over heels, or the romances coming out this year that you'll be adding to your TBR ASAP. But we've been there and done that. Today, we're sharing more than a few books about love, and we're not limiting it to romantic love. We are highlighting books that explore love within friendships, families, and even ourselves. There are even a few books about love to help navigate and succeed at IRL love.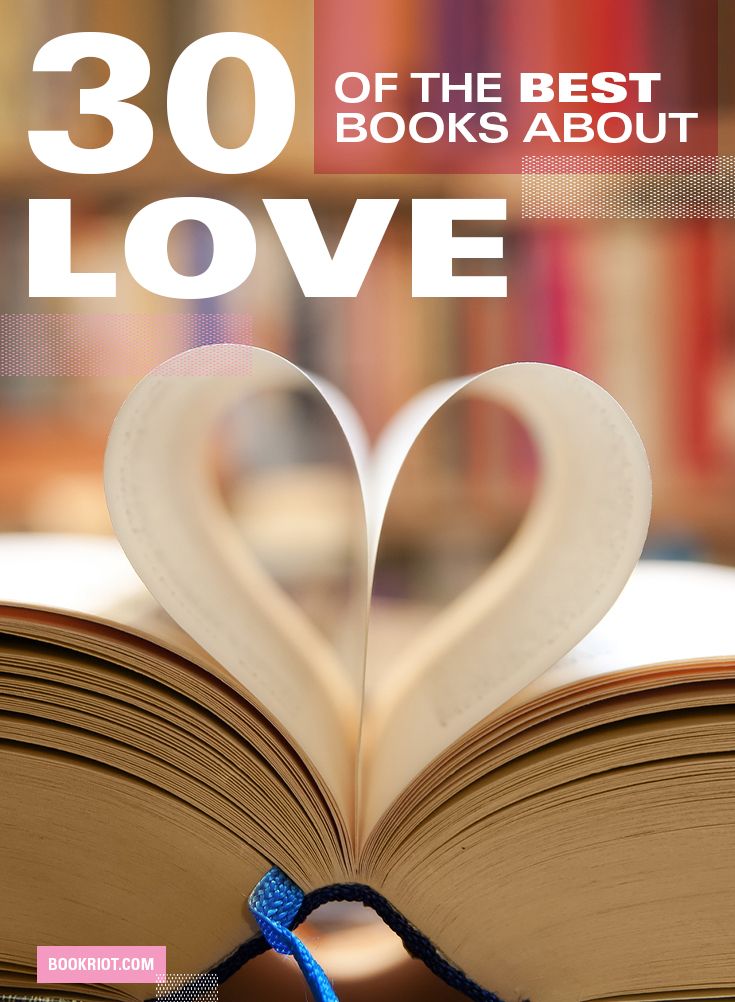 Books About (Self) Love
These books explore the importance of loving yourself and succeeding every step of the way.
There is nothing more powerful than loving yourself, and this book will teach you that. Let Shani's words give you an instant confidence boost and remind yourself that you (and only you) hold the keys to your own happiness. This book might actually change your life!
Coming in with only 68 pages, Love Yourself may be one of the shortest book about loving yourself you will ever read! It is too easy for us to criticize and believe the worst of ourselves, but Kamal wants us to reject those notions. Instead, he wants us to love ourselves intensely.
Find your future by reaching back into the past with Toltec wisdom. Through parables, the authors teach the reader that healthy and positive relationships begin with having a healthy and loving relationship with yourself.
"When you love yourself, life is limitless." Sometimes, the hardest thing in life is learning how to be your biggest cheerleader, instead of your biggest critic. Let the book that "should be on every woman's bookshelf" lead you to the most fulfilled life your dreams.
If you are looking for A Course in Miracles with a new generation twist, then you can come to the right book. Bernstein shares her journey from a New York publicist and party girl battling addiction to soaring on a spiritual high and inspiring the next generation of seekers.
Are you in search of powerful words to guide your crooked life path? Look no further than in this third edition of daily affirmations that serve as encouragement for the reader. There is even a journal in the back to help continue the conversation!
Books About (Familial) Love
These books are about the bonds of love that either break the family unit or bring the members closer together.
Using his interpretation of biblical principles, Silk argues that instead of teaching children to accept training from well meaning adults, parents must control themselves and promote independence in their children. If you're a believer raising children, then this could be a revolutionary concept in your parenting strategy.
It's a story of nature versus nurture. Grace is an only child adopted at birth who just discovered she is her birth mother's middle child. After giving up her baby for adoption, Grace goes searching for her biological family and finds her siblings. If you're asking if this is the perfect read for fans of This Is Us, then the answer is a resounding "Yes!"
Above all else, this is a story about unconditional love. Howard's childhood was dominated by the absence of his father.Now, he is a father, and his daughter is becoming his son. In his memoir, Cunnell shares his years of self-destruction and how love and responsibility saved him.
In this "mesmerizing, poetic exploration of family, friendship, love and loss," Salvador is feeling unsure of himself and his place in his loving, adoptive family as he and his friends, Samantha and Fito, navigate their senior year at El Paso High School.
From the time she realizes her skin color differs from her parents to finding her Scottish mother and Nigerian father, Kay's emotional journey of self discovery is full of twists and turns. But in the end, her memoir helps us all realize that both our internal makeup and external landscape contribute equally to making us who we are.
When tragedy strikes his parents, Kyung is compelled to take them in. For the first time in years, the Cho family is living under the same roof, and the close proximity brings old feelings of guilt and anger. Kyung wonders if he can be a good husband, father, and son when he never knew affection as a child. The book begs the question, "For better or worse, are we destined to become our parents?"
Books About (Platonic) Love
The best reads for anyone whose favorite stories star BFFs.
This inspiration for not one, but possibly two hit HBO shows about a group of girlfriends living in New York City, follows the lives of 8 Vassar graduates known by their classmates as "the group." As they enter their adult lives, some friends grow grow apart, but come together to mourn the loss of a member of the group.
When your friend is in the darkness, what is the most you are able and willing to do to lead them to the light? Bea and Jonah are two withdrawn kids who see right through the robotic fronts they put up to survive the day. When Jonah discovers a family secret that sends him into a tailspin, Bea tries to save him, but discovers the power of friendship has limits.
Stay gold, reader, with this transformative YA classic about friendship. Ponyboy is a greaser who knows he can only count on his brothers, Darry and Sodapop, and his friends, Johnny and Two-Bit, who would do anything for him. Ponyboy is always ready to rumble against the socs with his fellow greasers, until the night things go too far.
The Vow by Jessica Martinez
Would you marry your best friend to keep them from getting deported? Annie and Mo enter into a marriage of convenience to prevent Mo from getting deported back to Jordan. However, the situation jeopardizes Anna relationship with her new boyfriend and her chance for happiness.
No matter your relationship status, there's nothing like the love of your closest friends. That importance is more than obvious in this story of friendship between four black women waiting for the men who will take their breath away.
For those whose vibe is "Why so serious?" here is a satirical coming-of-age novel that explores contemporary life in America through the friendship of Gunnar and Nicholas.
Books About (Romantic) Love
A few books about love for anyone who loves to read an engaging love story.
Boy meets boy: The perfect beginning to a beautiful love story. When Paul meets Noah, it feels like he's found "The One." But, then he blows it. The odds are slim that Noah will take him back, but Paul refuses to give up without a fight. If you love love and fighting for the one you love, then give this book a spin.
The perfect read to experience the power of falling in love for the first time and the pain of knowing that it almost never lasts. Over the course of one school year, follow misfits, Eleanor and Park, who are destined to become star-crossed loves.
There is no way to predict what the heart wants, as Stella Lane learns. Stella is dedicated to her career of using algorithms to predict customer purchases and is left with little time for dating. Having Asperger's also doesn't help, so Stella hires Michael Phan to help her check off all the boxes of her romance lesson plan. Will Stella learn to embrace the illogical logic of love?
How do we know if our current love is meant to be our last love? When Lucy and Gabe meet again after graduating college, it seems like fate has brought them back together. But Gabe takes an assignment in the Middle East, and Lucy's career brings her to New York. The following 13-year journey keeps them continents apart, but never out of each other's hearts.
Otaare by Alessandra Ebulu
If you want a love stories about nemeses becoming lovers, then this is the love story for you. When Bola is accused of plagiarism, he is stunned. Not only is he surprised by the accusation, he is more stunned by the accuser, a writer with beef against his family. Hating a perceived enemy is easy. What happens next is complicated and possibly world shattering.
"The film-ready rom-com about finding love when you least expect it." Katie Daniels has come a long way from her Kentucky upbringing, but being suddenly dumped by her fiancé leaves her devastated. On a whim, she agrees to drinks with Cassidy Price. The two soon form a friendship that makes Katie question everything she has ever learned about sex and love.
Books About (Real) Love
It's good to read about love, but these books make sure you get to experience a love of your own.
Have you ever loved someone so much that you wrote a book of sonnets dedicated to them? No? Well, I guess you're not Pablo Neruda, because these love sonnets are dedicated to his beloved wife. Consider this an inspiration for your next anniversary card or wedding vows.
If astrology is totally your thing, then this reference is "indispensable" when it comes to navigating the zodiacs at home and work. If that doesn't hook you, the pictures makes this great decor for your coffee table.
"Falling in love is easy. Staying in love is hard." You may know your Love Language, but do you know your partner's Love Language? Do you know your BFF's Love Language? The 5 Love Languages is the practical guide to sustain a flourishing relationship or to revive a floundering one.
In the third installment of the Mindfulness Essentials series, Nhat Hanh brings his signature humor and compassion to answer the titular question. He concludes the basis for our emotions boils down to four essentials, starting with "you can only love another when you feel true love for yourself."
"What really makes love last? Does love ever work the way we say it does in movies and books and Facebook posts? Or does obsessing over those love stories hurt our real-life relationships?" Those are the questions Catron seeks to answer in this series of essays. If you are looking to read love stories based on emotion as well as science, then this is a must-read for your bookish Valentine's Day.
Sometimes love is not beautiful. Sometimes we hang on to dangerous relationships. Sometimes we have to be reminded to remove ourselves from toxic love. Sometimes we need the motivation to end the vicious cycle that is hard to break. This book offers a faith-based guide to help those looking to permanently end an unhealthy relationship and heal from the subsequent damage.
---
Share your favorite books about love in the comments!