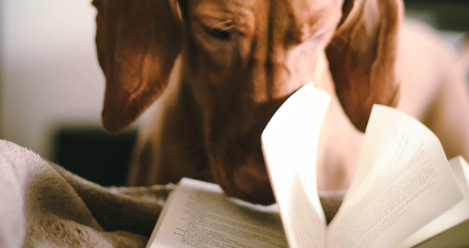 This Riot Recommendation of best books about dogs is sponsored by Gordon: Bark to the Future! by Ashley Spires from Kids Can Press.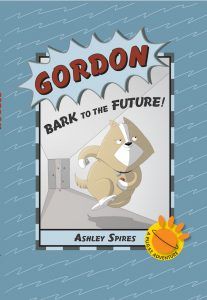 HOLY FUZZBUTT! Aliens have invaded, and Gordon's fellow space pets have been captured! Now Gordon will have to fight the enemy alone! Gordon's never been much of a fighter—his deadliest weapon is his mind. What's a genius dog to do? Time travel, of course! Will Gordon be able to save himself, his friends and his humans? And get back to the future? Kids won't want to miss this hilarious trip through space and time!
---
This is very serious. We desperately need your help. Are you ready?
Please. Please. PLEASE. Tell us the best books about good boys. Your favorite canine-themed page-turners. Great reads featuring doggos. This is what the world needs right now. We'll be back with a round-up of your suggestions. The fate of humanity is in their paws!