Lists
The Best Books of 2016, So Far
This content contains affiliate links. When you buy through these links, we may earn an affiliate commission.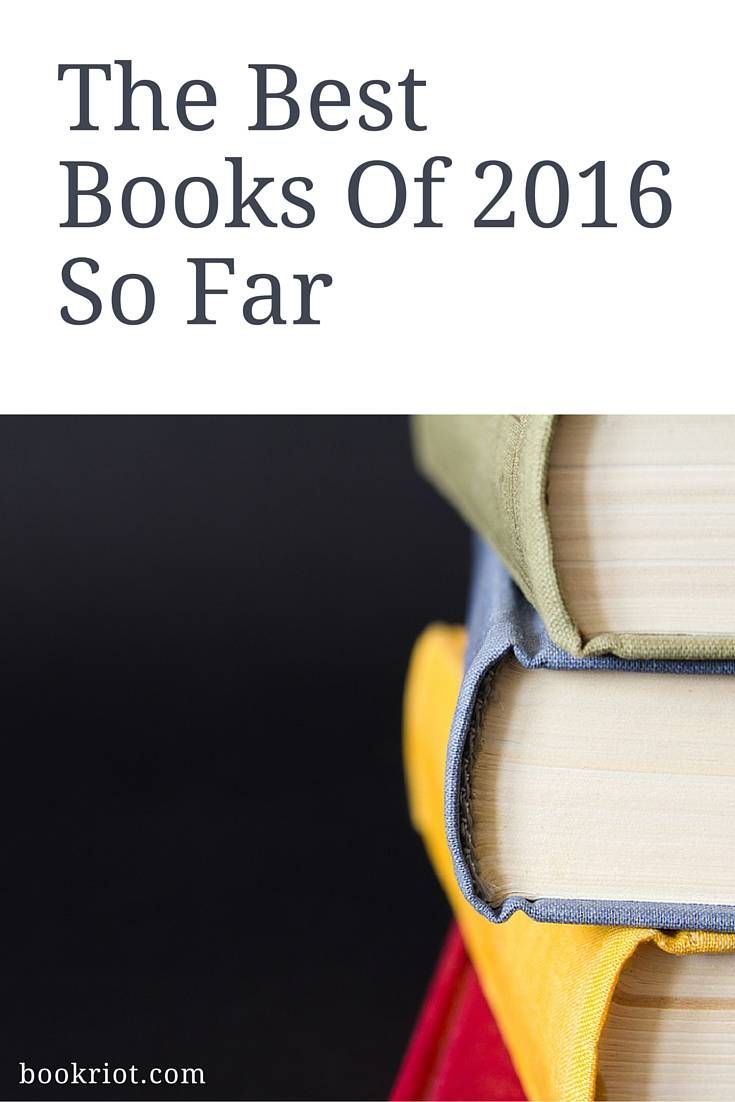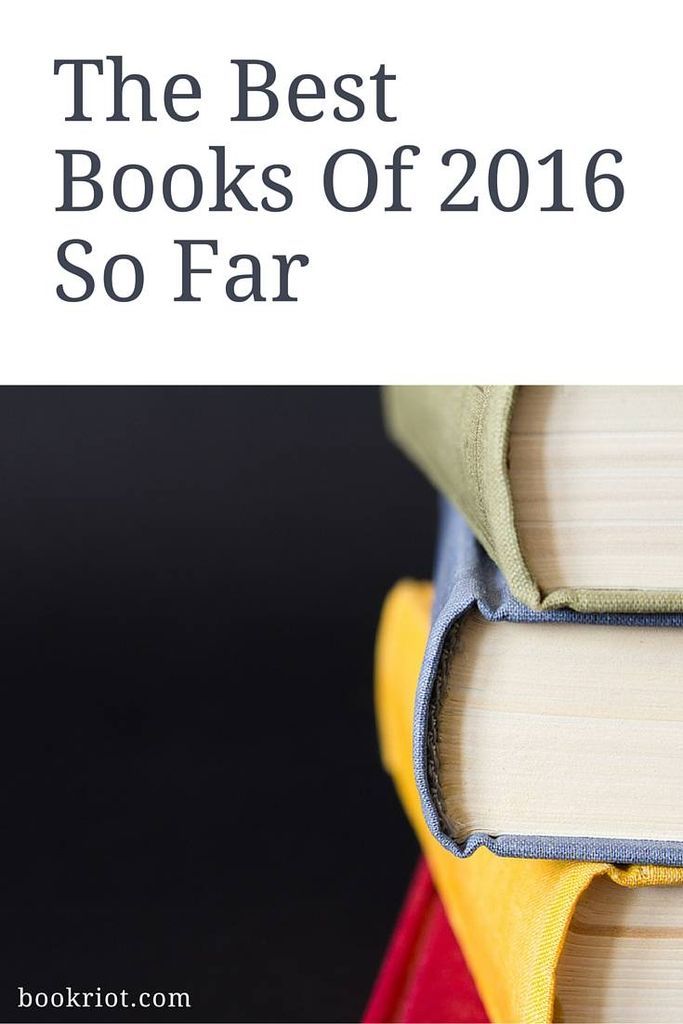 We asked our contributors for their favorite reads published this year so far. Let's take a look: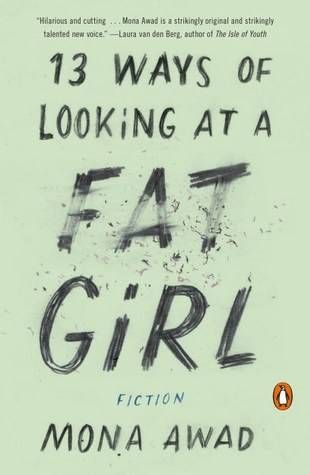 13 Ways of Looking at a Fat Girl by Mona Awad (February 23, 2016)
Elizabeth, Lizzie, Beth. As she gains, loses, and gains again, she changes her name, her identity, her fashion. 13 Ways of Looking at a Fat Girl is the life story of a woman and her battle with weight, from the men who ogle her as a teen, to the men who know her only as "the fat girl," to the mother who loved shopping for plus-sized clothes, to the husband who loved her better before she lost all the weight. This book is a ferocious look at body image and how it permeates every aspect of our lives. At times funny, at others heart-breaking, this is an important one to read this year.
— Ashley Holstrom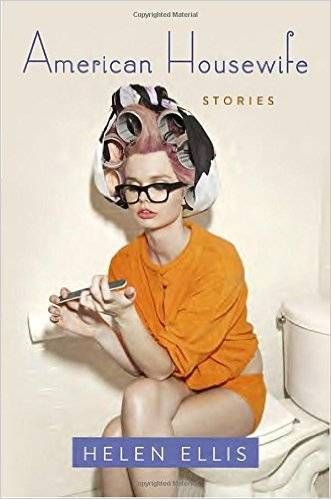 American Housewife: Stories by Helen Ellis (Jan. 12, 2016)
This short collection of short stories is a snarky, witty, and wonderful look at the American housewife in all her personas: young mistress-wife to a powerful career man, professional widow and living monument to Better Times, desperate and slightly unhinged book club leader, and more. Ellis weaves a tapestry of the diversity of the American housewife experience. Along the way, there are poignant—and painful—observations on feminism and a woman's place in relation to her man. There's a touch of magical realism and a dash of quiet rage. There's also a short story from the perspective of the pet cats. Wry and eccentric, surreal and sublime, Helen Ellis's collection is like George Saunders with vixen-rouge lipstick, a martini, and a bathrobe shrouding a braless day in with daytime TV before the hubs gets home. In other words, it's an utter delight—and under 200 pages.
–Sarah S. Davis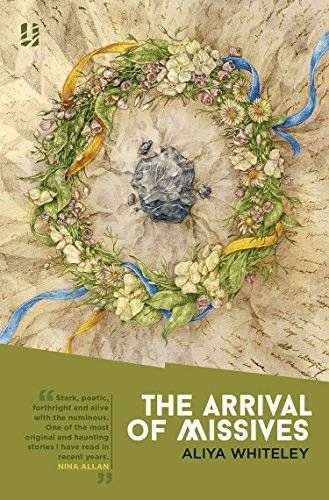 The Arrival of the Missives by Aliya Whiteley (May 03, 2016)
This is a fantastic novella written by a new and unique voice in contemporary British fiction. What makes this book so brilliant is that it slips and slides between genres – mixing a bit of science fiction with fabulism and fantasy. At the opening of the book, you glide into a seemingly calm pastoral setting – as the cloistered community get ready for May Day celebrations. Until you realise that this village has been ravaged by the Great War (World War I), and no-one quite knows how to deal with the trauma of the shattered remains and broken bodies of the young men who fought in the trenches. In 120 pages this book challenges the traditional view of History (with a capital "H"); it questions the authority of historical narratives, and urges us to re-think the subjects of the stories we tell. The writing is so engrossing that I got completely swept along the text, unwilling and almost unable to put the book down.
— Claire Quigley
Booked by Kwame Alexander (April 5, 2016)
After the wonder of Alexander's Newbery Award winning book The Crossover, I wasn't sure what to expect with Booked. Would it be too similar in tone? Could it live up to The Crossover? I'm pleased to report that this companion book was as beautifully crafted, heart wrenching, and witty as the first one. Twelve-year-old Nick is a soccer fan, a collector of words, and a boy finding out that his parents are splitting up. Through his poetry, we join him as he collides with school bullies, goes face-to-face with his English teacher, and engages the rapping librarian "the Mac" who teaches Nick to trust his words. Alexander's verse cuts straight to the heart and makes you remember what it was like to be twelve again.
–Karina Glaser
Castles in Spain: 25 Years of Spanish Fantasy and Science Fiction (April 19, 2016)
You're missing out on some of the best science fiction written in the past 40 years if you haven't yet read the stories in Castles in Spain. Included in this collection are stories by Elia Barcelo, Cesar Mallorqui, and Felix J. Palma, to name a few, and the breadth and variety of tales is both satisfying and exciting. You've got your AIs and clones, your Martians, your unrecognizable aliens, and much more. This collection will make you demand much more sf in translation from Spain, and while you're at it, from the rest of the world, too.
–Rachel Cordasco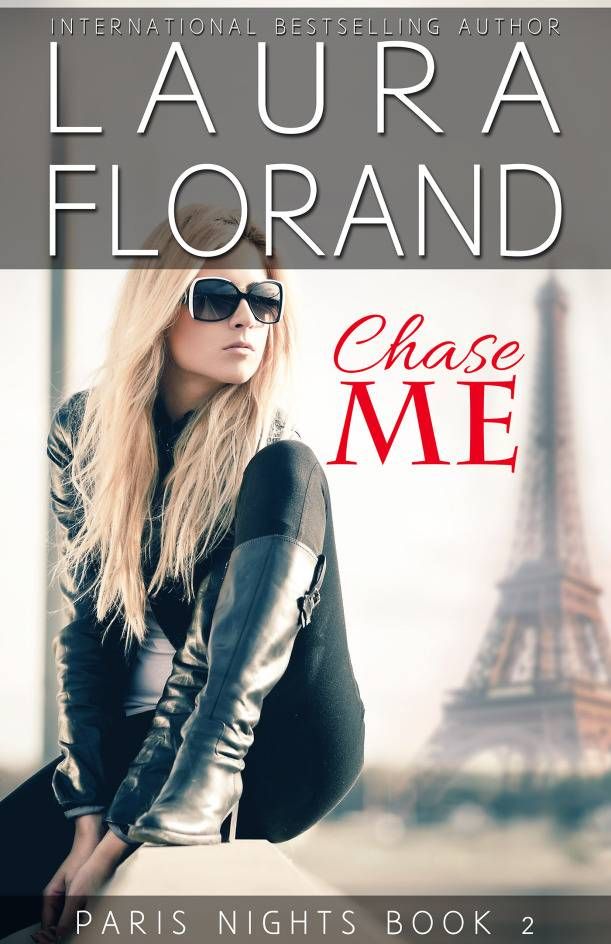 Chase Me by Laura Florand (April 5, 2016)
A departure from Florand's usual fare that's completely delightful. Combining spies with Michelin-starred chefs, Chase Me is a combination of adventure, humor, and romance. I loved all the kitchen scenes and thought the two leads–Chase "Smith" and Violette Lenoir–had off-the-charts chemistry. If you enjoy movies like Ocean's Twelve or The Mod Squad, you'll probably enjoy this book. It's pure fantasy, but it's fun, well-done fantasy that hits all the right notes. I can't wait for Florand's next book in this series.
–Tasha Brandstatter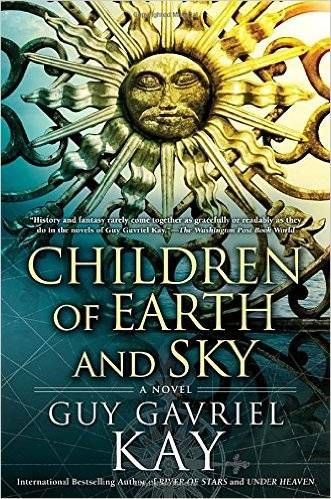 Children of Earth and Sky by Guy Gavriel Kay (May 10, 2016)
This book creates such a lovely, rich world full of complex and interesting people. Kay's main characters in this novel are fascinating, especially Danica, a kick-ass girl pirate! Kay gives a tale of a quasi-Renaissance Europe that is rife with political turmoil and intrigue, complete with his usual flair for weaving in elements of magical realism. The world he creates is just on the edge of recognition, which I absolutely love about all of his works that I've read. I always get the feeling that I've been there or studied this in history before, but then he pulls a literary stunt to remind me that I'm actually reading a really well crafted fantasy. This was the perfect escapism fantasy for me, and I suspect that fans of epic fantasy (or those waiting with bated breath for the next Game of Thrones novel) may also enjoy this.
–Kristen McQuinn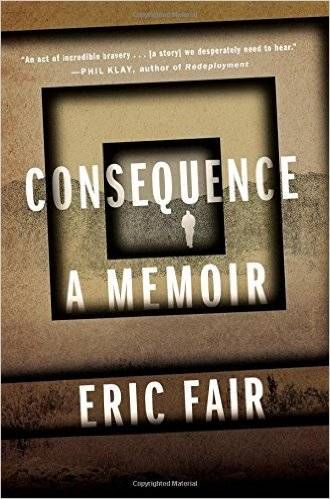 Consequence: A Memoir by Eric Fair (April 5, 2016)
This is one of the frankest, most brutally honest memoirs I've ever read. I saw lots of people on the internet who had lots of opinions on Mr. Fair and this memoir of his time spent as an interrogator (read: torturer) in Iraq but all of those opinions came from people who hadn't read it. If they had they'd have known that Fair doesn't make excuses. He doesn't want us to feel sorry for him. He wants this shit to stop and he wrote this book because he wants Americans to know what's being done in our name. The truth in this book is ugly to digest but ultimately worth it.
— Tracy Shapley
Dark Money: The Hidden History of the Billionaires Behind the Rise of the Radical Right by Jane Mayer (Jan. 19, 2016)
In this tour de force of investigative journalism, Jane Mayer shows how the ultra-rich corrupts America for their personal gain, while justifying their greed in the name of freedom. Mayer consistently shows how the Supreme Court made a monumental mistake with their decision on Citizens United v. FEC that's comparable to George W. Bush's decision to go to war with Iraq.
–James Wallace Harris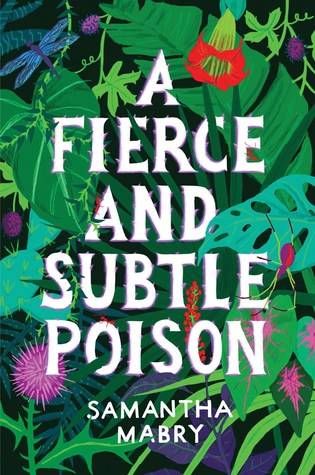 A Fierce and Subtle Poison by Samantha Mabry (April 12, 2016)
It is difficult to qualify Samantha Mabry's debut novel without the temptation to use hyperbole, a testament to the way Mabry hides beauty in the simplest of stories. Two young people find each other on a tropical island and fall in love despite obstacles. We've heard it before. But the girl is cursed, a fierce and subtle poison whipping through her veins, and the boy is reckless and raw. Their connection drives the novel forward, through Caribbean and Latin American myths and legends, through the touches of magic realism that Mabry maneuvers so beautifully into her prose. Lucas and Isabel are wonderfully, honestly wrought, their personal foibles tempering the story and making it the kind of book you can't stop reading until it's over, and that is its own kind of magic.
— Angel Cruz
Gena/Finn by Hannah Moskowitz and Kat Helgeson (May 17, 2016)
Gena and Finn meet online through their mutual love of some dumb TV show, and their tumblrelationship (it's not real tumblr™ but you know it is) quickly escalates into a real and true friendship and then MAYBE A LOVESHIP OMG WHOLE FLEETS OF MY FAVORITE SHIPS and it's all so complicated because one of them is basically engaged to a dude and there's some mild age disparity and also DISTANCE and nobody is the real villain here, everything is messy and heartfelt and ugh I am so deeply into it.
–Raych Krueger
The Gilded Years by Karin Tanabe (June 7, 2016)
In the months since I first read The Gilded Years, I keep working it over in my mind. And I remain charmed and challenged by this excellent novel. Tanabe has adapted and fictionalized the true story of the first black woman to attend Vassar, who did so while passing, precariously, as white at the close of the nineteenth century. It's a charming and entertaining book, with distinctive settings and fascinating historical detail woven into a well-paced, well-crafted plot. But it's also a thoughtful and challenging read that raises big questions about race, gender, exclusion, and complicity. (And I won't spoil anything here, but I'll say the ending also made me think a lot about the opportunities and constraints that inhere to telling the story of a real person whose life and choices were constrained by discrimination.)
–Derek Attig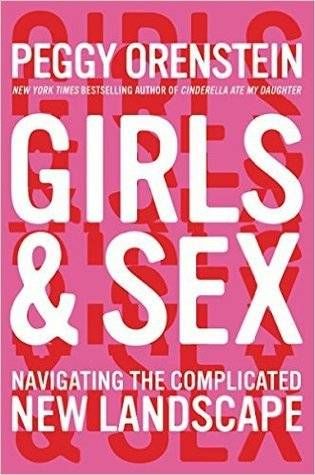 Girls and Sex by Peggy Orenstein (March 29, 2016)
I don't know if I'd necessarily call Girls and Sex my favorite reading experience of 2016, but it certainly was one of my most important. Journalist Peggy Orenstein does a deep dive into the contemporary world of teenage girls and sexuality, speaking with girls directly to get a sense of what the sexual landscape looks like for them today. She also brings in experts and relevant scientific research to argue for what we should be doing to try and help young women navigate in a complicated world. It was a very eye-opening book for me, and one that I know I'll be recommending to friends and family members for years to come.
– Kim Ukura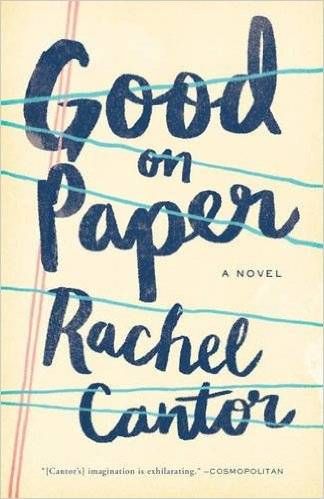 Good on Paper by Rachel Cantor (January 26, 2016)
I've never read anything like this novel before. The main character is a literary translator – certainly something I'd never seen in a book, and a world I'm interested in and hope to make my own one day. And there's no denying this novel is smart, esoteric, and high brow, with discussions of philosophy and methodology of translation and different readings of Dante – but it's highly readable too. Good On Paper is populated by interesting characters and faithful to the messiness of life, and at times laugh-out-loud funny.
–Claire Handscombe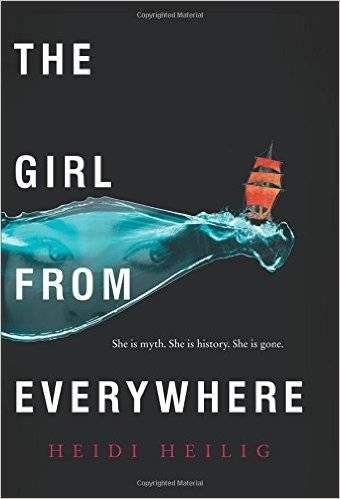 The Girl from Everywhere by Heidi Heilig (February 16, 2016)
I'll admit I picked out this (audio)book based solely on twitter recommendations and the cover, not even knowing the genre before hearing the first chapter. If I had any idea it was a magic-based time travel set on a pirate ship starring a mixed race Chinese girl who has a complicated relationship with her father, I would have read it the day it released. Top it off with the charming Kashmir, render it with enchanting prose, and sprinkle in mythologies from many cultures — and I am SOLD.
–Sarah Nicolas
The Girls by Emma Cline (June 14, 2016)
Quite literally a cult hit, this book had me squirming because it dragged me straight back to the painful, awkward, desperate moments of adolescence. Although admittedly, mine did not involve a Manson-esque collective of feral women in California. Cline captures scenes like a photographer, sharp images full of detail and contrast that burn into your eyeballs. I loved it and I'm already excited about what she's writing next.
–Rachel Weber
Homegoing by Yaa Gyasi (June 7, 2016)
This book had the makings to be one that I could understand why other people loved it, but not for me. I don't do well with multiple narrators, and covering a century of familial history in 300 pages made it seem like there could not be much depth and development. And yet, Yaa Gyasi manages to pull it off. Starting off in Ghana in the 1700s, you learn about Effia and Esi, two half sisters who do not know of each other's existence. Then you follow their family tree down the line as Effia marries an Englishman and lives in the Cape Coast Castle and Esi is captured and imprisoned in that same building and eventually sold into slavery in the United States. Each chapter then follows goes down the generational line seeing how each side of the family progresses through the 1970s. But each chapter still references previous generations so you are never leaving the past behind as you move forward in time. If anything, you get to see how the choices and history of your family can have ripples and repercussions for generations to come. There are so many heartbreaking circumstances in this book that normally would require breaks between each chapter, but the stories are so engaging that you also don't want to put it down until you see how it all turns out. If there is any fault with this book is that it could've been 100 pages longer because I never wanted it to end. This book is worth the hype, and then some.
–Rincey Abraham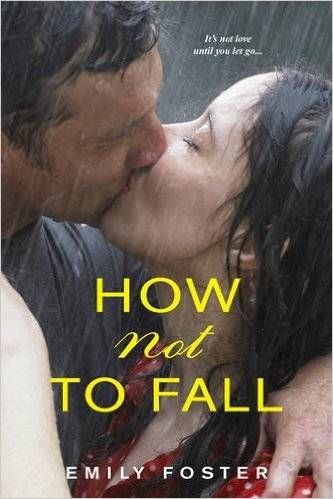 How Not to Fall by Emily Foster (June 28, 2016)
Oh boy. Oh man. Before I begin, Emily Foster is the romance-writing pseudonym of Emily Nagoski, who wrote one of my all time favorite nonfiction books, Come As You Are. When I heard she was writing romance, I LOST. MY. SHIT. I was hoping her experience in sex education and wellness would come through in How Not to Fall and it definitely did. Annie has been crushing on Charles, the postdoctoral fellow at her university, for quite some time and as one last hurrah before she graduates and heads to continue her postgraduate studies elsewhere, she hopes to tempt him with a no-strings-attached arrangement. Both the hero and heroine are smart and it's even hotter to see that intelligence come through in the bedroom. But Annie and Charles' romance is not just quirky and kinky; it's so emotional and admittedly, several of my book's pages have been anointed by my ugly crying. Seriously, if you like romances where super smart people are doing sexy things, get your paws on How Not to Fall.
–Amanda Diehl
The Hour of Land by Terry Tempest Williams (May 31, 2016)
In her stunning new book, Terry Tempest Williams explores her personal connection to America's National Parks. Part memoir, part ode, part meditation on the purpose of wild spaces, part tribute to our National Parks system, this book just blew me away completely. I cried basically nonstop and when I finished I started over from the beginning. And then I went to the Grand Canyon, because really I had no option.
-Valerie Michael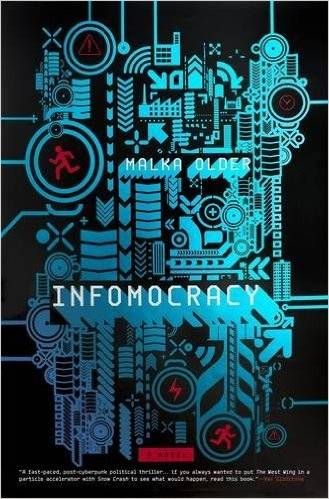 Infomocracy by Malka Older (June 7, 2016)
Considering the United States' presidential campaign and the U.K.'s withdrawal from the European Union, there probably is no better science fiction for this year. Malka Older imagines a wild political future for the world, and an even wilder global election.
–AJ O'Connell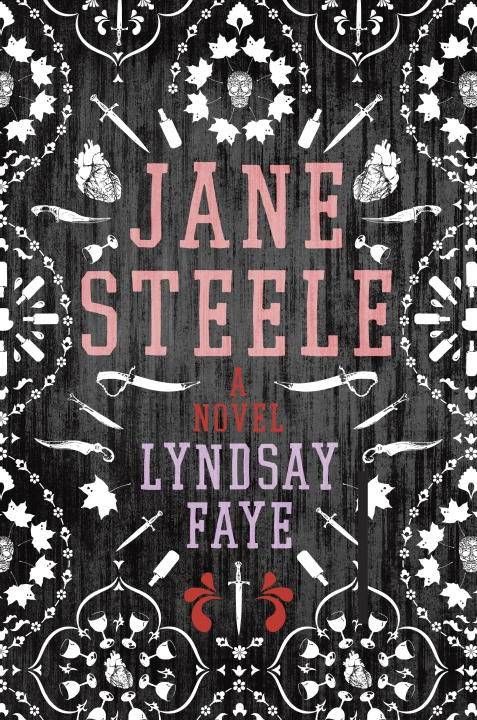 Jane Steele by Lyndsay Faye (March 22 2016)
Jane Steele – simultaneously a retelling of and a feminist homage to Charlotte Bronte's Jane Eyre – follows Jane Steele who, upon accidentally murdering her cousin when he assaults her, decides that, if she's already condemned to hell, she might as well keep killing to protect those she loves. Jane Steele is innovative & original, seamlessly weaving together the plot of Jane Eyre while creating a story wholly its own. Both mysterious and romantic, murderous and charming, effortlessly inclusive and completely fun, Jane Steele earned its spot on my favorites shelf. And reader, can you keep a secret? I might like this better than the original!
— Nicole Brinkley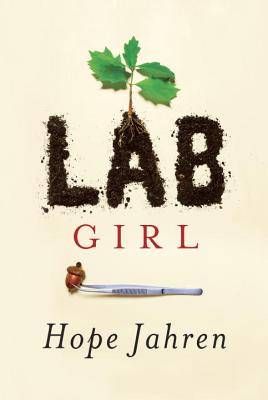 Lab Girl by Hope Jahren (April 5)
This book has changed how I think about plants, and also about scientists. It's a book for everybody, not just for those already interested in botany or labs. Jahren tells the story of how she became a scientist and established her own lab, but she also tries to get inside the … mind? consciousness? … of plants, attempting to think, if that's the right word for it, as they think. It's fascinating. The book is also about mental illness, friendship, risk-taking, ambition, and hard, hard work. And it's brilliantly written.
— Rebecca Hussey
LaRose by Louise Erdrich (May 10, 2016)
This novel begins when Landreaux Iron accidentally shoots and kills a five-year-old boy, Dusty Ravitch. Beset by grief and guilt, the Irons decide to follow an old Ojibwe custom and give their son, LaRose, to the Ravitch family. LaRose, a wise and perceptive child, now lives between two households, as his ancestors, also named LaRose, lived between the white and Ojibwe world. This beautiful novel explores ideas of identity and forgiveness and how people find ways to get past grief and pain. It is a hopeful book at heart, yet the interest in wrongs of the past and tragedies of the future make it feel grounded in reality.
–Teresa Preston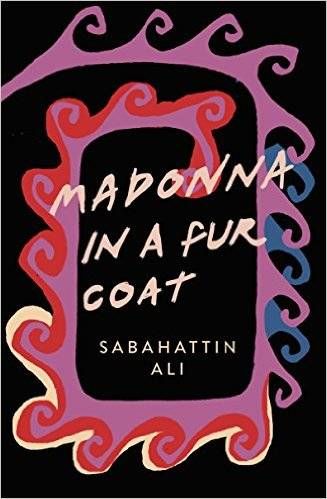 Madonna in a Fur Coat by Sabahattin Ali (translation) (May 5, 2016)
Raif Bey is "the sort of man who causes us to ask ourselves: "What do they live for? What do they find in life? What logic compels them to keep breathing?" But what then unfolds is an incredible love story that takes place during a Turkish man's stint in Berlin where he falls in love with a German artist in the interlude between the two World Wars. Written in 1943, the novel was translated this year and is topping the charts in Turkey. It bends gender stereotypes, its prose is lush without conscious self-orientalism. Sabahattin Ali's novel is relevant today – a dedicated socialist who opposed the growing authoritarianism of Turkish society under the country's modern founding father, Mustafa Kemal Ataturk, he was murdered as he fled and buried in an unmarked grave. His intellectual legacy is important in a Turkey that is growing more authoritarian by the day under Islamist rule.
— Kareem Shaheen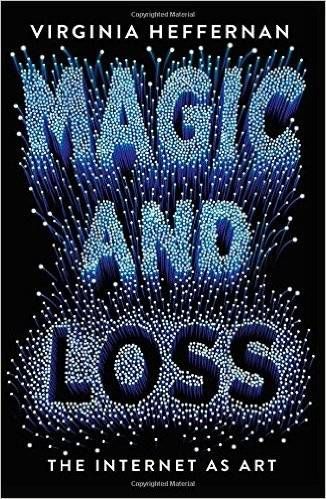 Magic and Loss by Virginia Heffernan (June 7, 2016)
The title Magic and Loss comes from Heffernan's description of the original iPod: its remarkable ability to carry thousands of songs in your pocket and control them with a click wheel (the magic) but also the removal of music from the real world and the reduction of audio quality (the loss). She examines how the digital world enriches our lives, but mourns what we've lost, while somehow never sounding like a hand-wringing grandpa or an e-book-burning elitist. Virginia Heffernan's book is based on the premise that we should stop religating our commentary on the internet to the business section, but we should consider it as a great collaborative work of art. She cites Jean Cocteau, who says "Film will only be an art form when its materials are as inexpensive as paper and pencil," and then points to YouTube, where creators are inventing new genres every day. This is the kind of book that I want to set on my bookshelf as an artifact: it describes so perfectly the internet we live in every day, while also explaining how it got that way. It's a highly readable, uncynical look at the internet we're building together.
–Jesse Doogan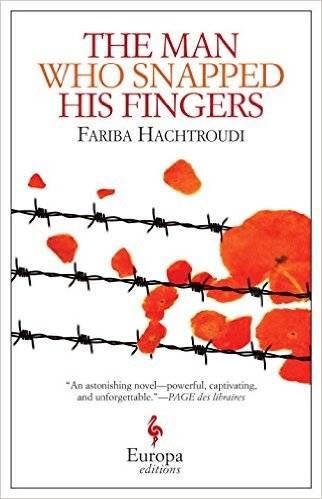 The Man Who Snapped His Fingers by Fariba Hachtroudi (February 16, 2016)
A former prison guard in an authoritarian regime has escaped and is seeking asylum. The female translator he desperately needs to plead his case happens to have been the most unbreakable, and therefore the most brutalized, former prisoner under his control. This is a haunting novel whose strength is in its sparse language and differing points of view, along with a compelling storyline. Hachtroudi, born in Tehran and now living in France, never reveals specific locations of the novel, and this only adds to its power and universal appeal. This unique story explores the power of memory, human connection, survival, and forgiveness.
–Maureen Stinger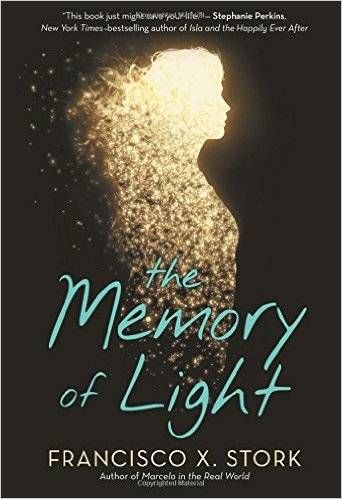 The Memory of Light by Francisco X Stork (Jan. 26, 2016)
This is a little bit of a cheat since I got to read a very early copy of Stork's latest book last year, but it was so good, it's stuck with me and no doubt is one of the best YA titles this year. Vicky Cruz wakes up in a hospital after a suicide attempt and now has to figure out how to reconstruct her life and become healthy. It's an exploration of mental illness after hitting rock bottom and how much work and effort goes into successful recovery. Stoke renders a sympathetic and fully-rounded character in Vicky, who is a girl of color, and the setting in the less-than-glimmery parts of Austin, Texas, really resonated. There's nothing romantic here about depression and Stork avoids all of the tropes that make an honest portrayal of teen mental illness hard to accept in so many of the hugely-popular titles out there. It's not an after school lesson, either — this is about how one girl rebuilds a life after she felt it wasn't worth living, and it's a path filled with bumps, turns, potholes, and ultimately, those sparks of hope that keep a person alive.
— Kelly Jensen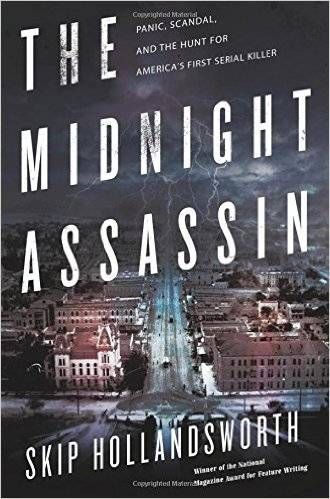 The Midnight Assassin: Panic, Scandal, and the Hunt for America's First Serial Killer by Skip Hollandsworth (April 5, 2016)
Part true-crime, part history, part meditation on modernity, this book is a near ideal example of the kind of history I want to write one day. It's the best kind of narrative non-fiction: incredibly researched and beautifully written. Hollandsworth, a journalist for Texas Monthly, uses the story of a brutal serial killer in 1884-1885 Austin, TX as a way into a specific historical moment when electric street lights are brand new, Austin is booming, media easily stoked fear, and guns were even more abundant in Texas (if you can imagine). If you're at all interested in the history of mental health care, policing, race, Texas, or technology pick up The Midnight Assassin. If you just want a gripping story about serial killers and creepy lighting, read The Midnight Assassin.
–Ashley Bowen-Murphy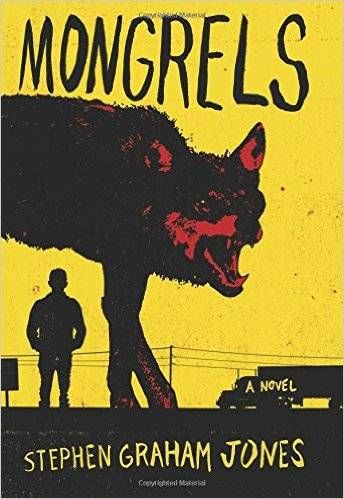 by Stephen Graham Jones (May 17)
A coming-of-age story about a young boy who happens to be raised by wolves, literally. He's an orphan living with his Aunt and Uncle, werewolves who are on the run from the law and constantly live life on the periphery of "respectable" (read: white, middle class) society. Come for the social commentary, stay for the details about why werewolves can't wear pantyhose.
–Amanda Nelson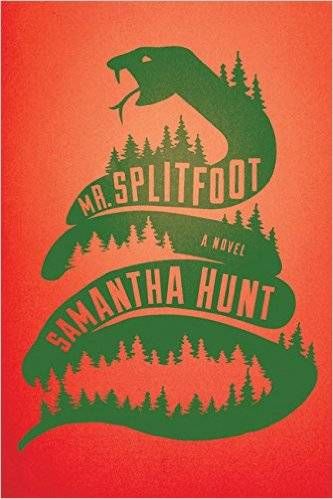 Mr. Splitfoot by Samantha Hunt (January 5, 2016)
Love dark, creepy, gothic books about orphans in group homes speaking to the dead, mysterious strangers, arduous journeys, cults, and homicidal maniacs? Who doesn't? While I am notoriously grumpy when it comes to dual storylines, the two threads in this book, separated by time and place, were so artfully woven together and linked by such mysterious and sympathetic characters, I was hanging out on the edge of my seat anticipating what would become of them. As the plots began to converge, I was absolutely addicted. This could've easily been a one-sitting book.
–Andi Miller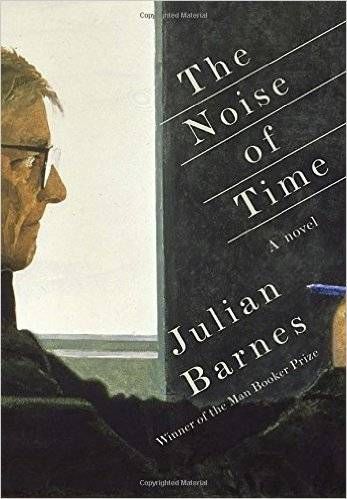 The Noise of Time by Julian Barnes (January 28, 2016)
Any book by Julian Barnes is special, but his latest The Noise of Time is among his best. He has become a master of brevity, fitting so much insight and thought into seemingly shorter and shorter books – and all leaven with beautiful prose.
On paper a fictional biography, The Noise of Time is a meditation on creativity and morality seen through the perspective of Russian composer Dmitri Shostakovich, whose career was fettered by censorship and persecution under Stalin and the Soviet regime. We are first introduced to Shostakovich as, "a man standing by a lift, at his feet a small case containing cigarettes, underwear and tooth powder; standing there and waiting to be taken away". He repeats this ritual night after night following criticism of his latest work in the state sponsored Pravda newspaper – such was the atmosphere of paranoia and fear in which people were living.
Barnes has an ability to deftly explore the political through these personal experiences – and it is the power of this novel that we can but empathise with Shostakovich as he goes against his own sense of integrity, struggling to reconcile what he is willing to sacrifice to ensure the safety of his family. Given the current persecution of artists around the world, The Noise of Time provides a timely, and beautifully written, reminder of the relative values of art.
–Alex Laffer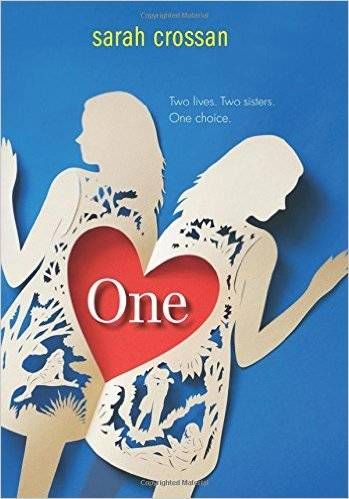 One by Sarah Crossan (2nd June, 2016)
Sixteen year-old twin sisters Grace and Tippi are typical teens: they love music, hanging out with their friends and trading jibes with their other sibling. Yes, other than being conjoined twins who suffer weird looks, horrible comments at school and outright exile in certain social circles, they're just like everyone else. Cross writes One in a unique format, each chapter is written as a poem that can stand on its own, but together tells the story of two teens dealing with their alcoholic dad, an unemployed mother who can't pay their medical bills and the constant threat of physical and emotional breakdown. Melancholic and dream-like, it will stick in your guts for a long time.
— Lucas Maxwell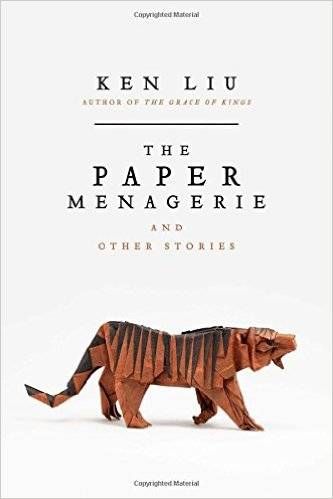 The Paper Menagerie by Ken Liu (Mar 8, 2016)
This is a collection of Ken Liu's short stories and is one of the more solid collections I've read so far this year. It contains two stories that made me tear up in public; the story the collection takes its name from and "Mono No Aware," both of which are fantastic stories in their own right. Ten years from now, I think that these stories will be mandatory reading for anyone interested in genre short stories.
The stories are mostly science fiction, and all are written with Ken Liu's style and grace and make for easy reading, though the stories are not exactly simple. Fantastic, absolute must-read for fans of science fiction short stories.
— Johann Thorsson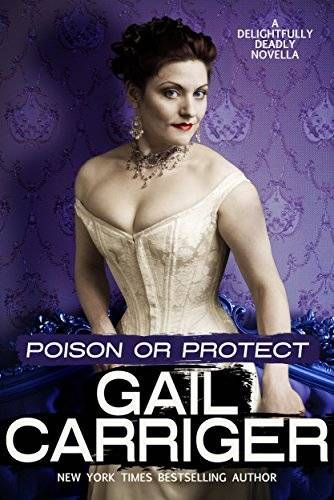 Poison or Protect by Gail Carriger (June 21, 2016)
I'm a longtime fan of Carriger's romantic, steampunk, supernatural mystery-ish novels (talk about genre-bending), so when I heard she'd be self-publishing a series of novellas I was thrilled. Then I heard the first would be about Preshea, my least favorite character in the Finishing School series. Imagine my shock when this novella turned out to be a joy from start to finish, with a surprising and lovely background romance between two young ladies. Our main hero is Captain Gavin Ruthven, a recently-retired Scottish military man attending the Duke of Snodgrove's house party with dual motives: prevent an assassination and make sure his friend doesn't embarrass himself too badly in wooing Snodgrove's eldest daughter. Preshea is an assassin and spy, four-times widowed, who takes one last assignment from her vampire benefactor: keep the captain's foolish friend from making a match and keep the duke out of harm's way. Preshea and Gavin's team-up is funny, sexy, and charming.
–Kay Taylor Rea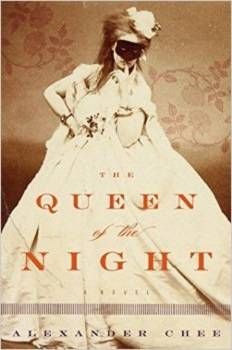 The Queen of the Night by Alexander Chee
I know – big surprise, right? I have only been raving about this book since I read it in the spring of 2015. And with good reason! This is a gorgeously written, exquisitely detailed story of a famous opera singer and her secret past. Chee is a remarkable writer, and the book is full of such lush imagery and sentences, you want to rub it on your face. Lilliet Berne, the opera singer, has been approached with a remarkable offer: a once-in-a-lifetime role with the Paris Opera. The problem? The character she is to play is based on her own secret past. Only four people know Lilliet's true story. Which one of these people sold her out? This book is a mystery, but only in the sense that she is seeking to discover something. The true heart of the book is Lilliet's journey and her love of music. This book is enchanting and unforgettable.
— Liberty Hardy
The Queue by Basma Abdel, Translated by Elisabeth Jaquett (May 24, 2016)
Standing in an amazing long line that never moves, waiting for something life-changing to happen, doesn't seem like it would make for the most compelling read. There's something about the sheer determination of the people in the queue, though, that really gets to you. They believe that their presence there, their dedication, will pay off. They have to. Hope is all they have to hold on to as they watch their city crumble around them. The wait is intense, and not everyone will make it to the end, if there is any end in sight. I was floored by the simple intensity of this story. It's a must-read in times as tumultuous as these.
–Cassandra Neace
The Raven King by Maggie Stiefvater (April 26, 2016)
You have no idea how hard it's been to pick a "favorite" book this year, because we're only halfway through and oh my god have I read some amazing stuff. It's been a really strong year! But of all of them, I want to single out The Raven King, because I think Stiefvater pulled off a really remarkable feat: she stuck the landing. That's harder to do than one might think. In a hugely-acclaimed series full of lots of character arcs and lots of questions and lots of plots, one is in danger of going the LOST route and just giving up and making fart noises until everything ends. But Stiefvater didn't do that, and she didn't pull some god in the machine business. She deftly wove together everything from all four books logically and neatly, without rushing it or confusing it or seeming to force anything. It all flowed into the only ending there could naturally be. And it did that while still being very readable, very funny, and with a helluvan emotional wallop at the end. In the words of that subtle poet of video games, FLAWLESS VICTORY.
— Peter Damien
The Regional Office is Under Attack! by Manuel Gonzalez (April 12, 2016)
I wanted to go for a ride and The Regional Office is Under Attack! took me on one. The main characters are launched into the fray like cannonballs who can't help their trajectory and I couldn't help but hang on for dear life as this story about the attack on an office—one part luxury agency, one part female assassin squad—unraveled. Rose is a no-nonsense young woman with mad drive and killing power like what, hired to destroy the organization. Sarah is an office loyalist to the core (with a robotic arm to boot). Led by two opposing, supernaturally powerful women, Rose, Sarah, and all those for and against the office's mission clash in an epic, violent, and action-packed battle. I kept turning the pages not only for the next fight scene, but to find out why the office exists and what the hell everyone's problem is. I was rewarded with pure satisfaction.
— S. Zainab Williams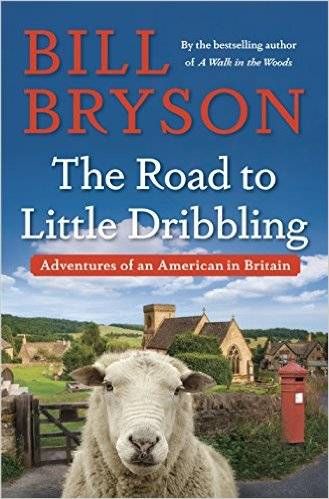 The Road to Little Dribbling by Bill Bryson (January 19, 2016)
This sequel to Notes from a Small Island is a charming, insightful, and cheeky romp through the landscape, culture, and history of Great Britain. Though the book is, at its core, a lighthearted travelogue, there is a tinge of wistful sentimentality as Bryson comments on the changes that have occurred since his residency over twenty years ago. Full of fun facts and witty asides, The Road to Little Dribbling is perfect for Anglophiles and armchair travelers. I highly recommend the audiobook, read by Nathan Osgood, as an ideal road trip companion.
–Kate Scott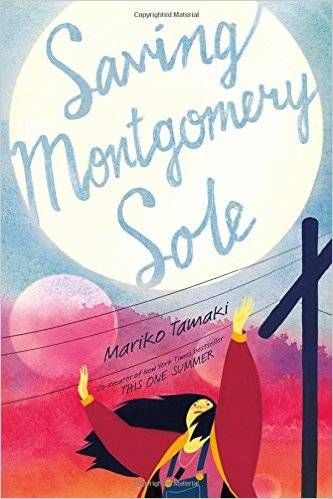 Saving Montgomery Sole by Mariko Tamaki (April 19, 2016)
I'll readily admit that I'm a sucker for the classic 'ragtag bunch of kids form a club together' storyline, so Saving Montgomery Sole was perfect for me. It centers on Montgomery, the co-founder of her high school's three-person Mystery Club, as she searches for the supernatural and figures life out with the help of her Lesbian moms. Tamaki's comics, This One Summer and Skim, have a similar melancholy, yet quirky and hopeful tone. I was in love with this book from the first page.
–Jessica Yang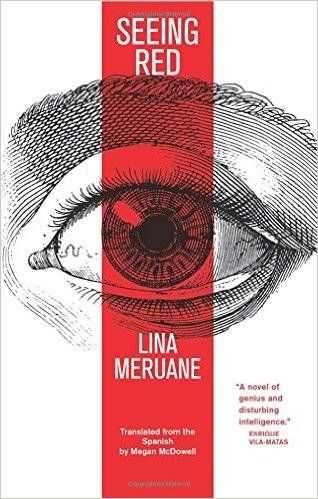 Seeing Red by Lina Meruane. Translated by Megan McDowell (February 23, 2016)
When Chilean author Lina Meruane's heroine, also called Lina, abruptly goes blind at a friend's party she describes watching the "blood spilling out inside my eye" with frightening fascination. The loosely autobiographical novel which follows has the same shifting and surreal quality to it. Meruane puts us squarely in Lina's psyche – a woman willing to do anything, even sacrifice the people who love her, in order to regain her sight. This kind of savage emotional honesty from a female character, who I would describe as neither likeable or even relatable, is as disarming as it is complicated. Because the reader experiences the world as Lina does, through touch, taste, sound and smell, Seeing Red is an intense experience. And an entirely addictive one – from the first word to the book's final, shocking sentence.
— Tara Cheesman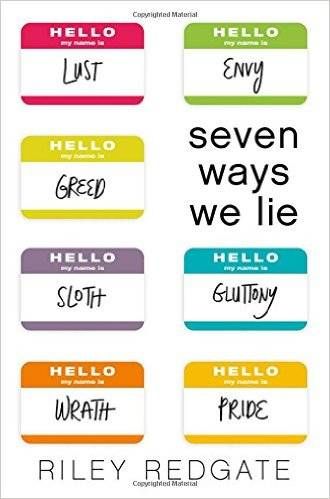 Seven Ways We Lie by Riley Redgate (March 8th, 2016)
This was a great read, on par with several YA novels I've loved so far this year, but it's a single exchange that really pushes this to the top of the list for me:
Dan laughs. "I like that. I like you. You're not like other girls."
Olivia raises one eyebrow. "Something wrong with other girls?" she asks. And Dan says, "No, you're just, you're funny," and Olivia says, "You're in luck. Plenty of girls are funny."
I cheered from my seat. Told from the perspective of seven different students in the same high school, Seven Ways We Lie was engaging and raw and real. Fifteen years out of high school, I recognized kids I took classes with and was introduced to characters that I wish I could have known in 2003. Beyond the enjoyment I found in the distinct voices of the teens we meet in Redgate's novel, I was pleased by the number of different real life issues (student/teacher relationships, teenage drinking, divorce, sexuality, etc.) that were tackled without ever veering into preachy territory. In short, a realistic contemporary YA delight.
–Ashlie Swicker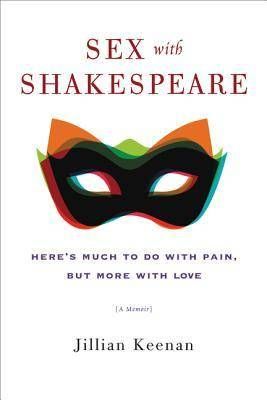 Sex with Shakespeare: Here's Much To Do With Pain, but More with Love by Jillian Keenan (April 2016)
2016 has been a great year for books so far, but I had to nominate what was for me by far the most memorable: Sex with Shakespeare. Unfortunately it isn't the erotic fanfic some may hope for immediately upon seeing the title. But what it is is Jillian Keenan's thoughtful, bravely honest, extremely vulnerable memoir of growing up and coming to terms with her kinky sexuality: she's into spanking. (Some readers of the NYT's Modern Love column may recognize the basics of this story from her widely shared column about this a couple of years ago.) The book delves even more deeply into her at times funny, at times tragic, journey towards self-acceptance- a journey that she undertakes with the help of her abiding love for the Bard. Each chapter in her life is intertwined with her interpretation of a different play, which means he and his wonderful characters are with us every step of the way. In the end, despite the adventures in sex and kink advertised in the lead line, this is also just as much a story about something a lot of bibliophiles will recognize. How a love of literature can shape us and save us, to give us a chance to become the people we are today.
-Kelly Anderson
Shrill by Lindy West, read by the author (May 17, 2016)
If you're someone who deeply appreciates unapologetic feminism, body positivity, and a well-placed poop joke, Shrill might wind up being the best book of essays you have ever read / listened to in your life. It certainly is for me. Sandwiched between HILARIOUS jokes about reading High Fantasy by Robert Jordan on the bus and being forced to wear choir outfits that were deeply fucked, Lindy has gifted us a "fat feminist abortion manifesto" (her words, not mine) because, again in her words: "people don't expect to hear from women like that. And I want other women to see me do that and I want women's voices to get louder."
When laughter spasms weren't making me lose control of my pelvic floor, I was tearing up at Lindy's frank and vulnerable admissions that she never wanted to be the poster child for fighting virtual trolls and calling out rape jokes, but she puts on her armor and does it every day because that's how her parents raised her. She's doing it for everyone who wants women's voices to get louder. She's doing it for me, and she's doing it for you. Thank you, Lindy West.
— Rachel Smalter Hall
The Smell of Other People's Houses by Bonnie–Sue Hitchcock (February 23rd, 2016)
The mystery of other people's lives and the uncertainty of the future are the driving forces behind this beautifully-written debut novel about four teenagers coming of age in Alaska in 1970. Hitchcock digs deep into each character–their histories, their desires, and their emotions–to explore their individual stories of fear and hope. The power of this novel doesn't come from plot (which is pretty light), but from the characters and how their choices, both large and small, slowly bring them all together in the very end. By highlighting shared histories and memories, Hitchcock portrays a diverse community surviving and thriving on the edge of wilderness.
–Tirzah Price
So Sad Today by Melissa Broder (March 15, 2016)
I want to be an essayist when I grow up, so I've read LOTS of books of essays. Therefore, I feel qualified to say that what Broder has done in So Sad Today feels totally fresh. Her self-deprecation is never cutesy, her prose is never overwrought, and she never tries too hard to be interesting. As a result, she's fascinating. This book is weird, unsettling, occasionally desperately sad and often ecstatically funny. I have a new literary role model – though Broder would no doubt shudder to hear herself referred to as such.
–Hannah Engler
The Summer Before the War by Helen Simonson (March 22, 2016)
Simonson's Major Pettigrew was so delightful I only had to see the bicycle on the cover of The Summer Before the War to convince me I had to have it. It is remarkably well researched, but time-period details don't weigh down the narrative. I loved is that it is subtly subversive, depicting the petty, provincial behind-the-scenes political machinery required to get a war going—as if it were a party, and not organized wholesale slaughter. Charlotte, our bicycle-riding heroine, faces the indignities of repressive cultural expectations and legal shenanigans, and she does it with aplomb.
–Nicole Mulhausen
This is Where it Ends by Marieke Nijkamp (January 5, 2016)
At 10:01, the principal of Opportunity High School finishes her speech welcoming the students to a new semester. 10:02, the students get up to move to their first class. 10:03, the doors to the auditorium won't open. 10:05, someone starts shooting. This YA novel about a fictional school shooting is told over the course of 54 minutes from the perspective of four different students, and as the story progresses, their stories intertwine to create a picture of who the shooter is and what drove him to the point of no return. This is a tremendously important and timely gut-punch of a novel that will leave you heartbroken and nursing a serious literary hangover. Keep lots of tissues handy for this one.
– Katie McLain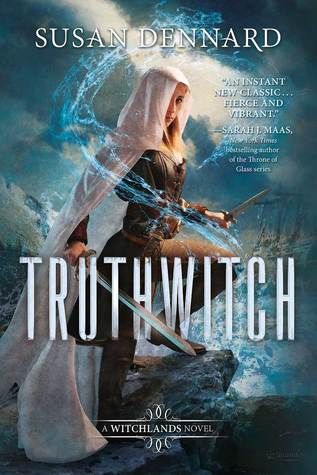 Truthwitch by Susan Dennard (January 5, 2016)
If you're into YA fantasy, girls as close as sisters and magical adventure you should definitely read Truthwitch. Safiya and Iseult are Threadsisters trying to make their own way in the world, but their plans go awry and they're separated instead. What follows is a super awesome, action-packed adventure as Safi evades enemies wanting to use her unique powers for themselves and Iseult flees a monk/assassin/bounty hunter. This was the first book I read this year, and it was a great way to start 2016.
–Chelsea Hensley
Unbecoming by Jenny Downham (February 2016)
I found this book to be so wonderfully engaging and emotional. It reads like an afternoon spent over a photo album with an old friend. It is intimate and confessional, funny and tragic all at once. Jenny Downham tells the story of three generations of women: 17-year old Katie, who is terrified of the dawning realization that she's gay; Her single mother, who is tired, over worked and perpetually stressed out; and Mary, Katie's grandmother, struggling to hold onto memories of her wild past as Alzheimer's takes its toll. I fell into this book so easily and barely looked up until I was finished. A pitch perfect read that would make a great gift as well.
–Kristy Pasquariello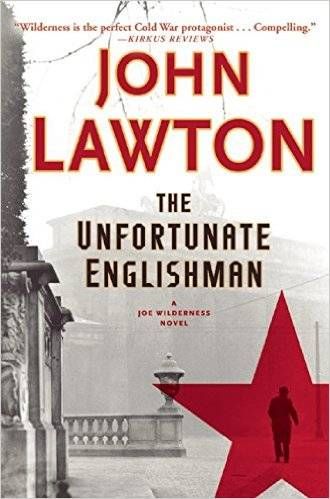 The Unfortunate Englishman by John Lawton (March 1, 2016)
As the Cold War set the stage for some of the greatest modern spy novels, current authors are inventing new expressions of the era's political antagonisms. In this follow-up to 2013's And Then We Take Berlin, The Unfortunate Englishman opens with retired MI-6 agent Joe Wilderness arrested for murder in West Berlin. His former employer offers to drop the charges if Wilderness returns to the agency. Reluctantly, Wilderness becomes a handler for Geoffrey Masefield, a metallurgist dispatched to locate Russian nuclear development sites. Lawton's portrayal of German citizens victimized by the Berlin Wall construction is tragic, but overall the novel is a facetious subversion of the moralistic tone of classic spy novels. Instead of an agent with a patriotic duty to his country, Wilderness is a criminal who uses his diplomatic credentials to trade on the black market. Meanwhile, MI-6's ineptitude overlooks Masefield's disastrous transition from passive recon to operational, in which he fancies himself a real spy trained by his reading of Rudyard Kipling, John Buchan, and Ian Fleming. A witty send-up of the espionage genre, The Unfortunate Englishman is both poignant and pure fun.
–Cheyenne Comer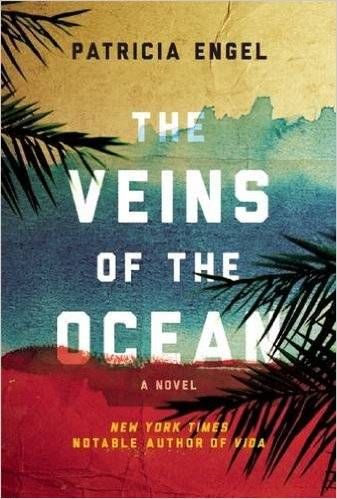 The Veins of the Ocean by Patricia Engel (May 3, 2016)
A haunting and touching tale of how the women in a Colombian family are torn apart by the misdeeds of their men. Reina Castillo is forced to face the reality of life, immigration and loyalty after the death of her brother irreparably changes her life plans. Engel's writing is powerfully descriptive and lyrical while also being entirely accessible. I particularly loved that she chose not to translate the Spanish language portions of the Castillo family's story. It puts an English-speaking reader into the shoes of immigrants who feel they must leave their home country and everything they've ever known and disorients them in a way that creates understanding and empathy. The way in which the Castillo's story is told puts a harsh and realistic light on the oppression of the Latino people, both in their home countries and the treatment they receive once in the United States. The main character's plight originally seems devoid of hope or promise. However, the end of the book leaves the reader with faith in the world and trust in the future. I am expecting to see this book on many awards lists this year. I will actually be personally offended if I don't see this book on many awards lists this year!
— Elizabeth Allen
The Vegetarian by Han Kang, Deborah Smith (Translator) (Feb 2, 2016)
A deliciously dark (no pun intended), weird (just you wait until you get to the artist), and masterfully written dive into one woman's world as she grasps for control of her own life—or is she descending into madness? The brilliance of this novel was that while Yeong-hye is the main character, it is never narrated by her, never fully giving her her own voice/control. Instead her husband, brother-in-law, and sister talk from their point of view of how Yeong-hye's decisions, and ultimately behavior, is affecting them. If you like dark and weird literary works that leave you with something to think about you want to read Han Kang's The Vegetarian. (And for audiobook readers the narrators were great.)
–Jamie Cavanes
Version Control by Dexter Palmer (February 23, 2016)
At first, this seems to be just the story of a marriage in decline between two very different people. It is wise and sharp and interesting enough that you will want to keep reading even if you don't like books about marriages in decline (like me). But slowly things start to take a turn as you discover the near-future world the novel builds and soon you realize there is so much more here than meets the eye. I do not want to spoil it because the unexpected journeys of the novel are a big part of the joy of reading it. I wanted to read it forever. It's rare to find a book that so fully understands so many aspects of the human condition, that is full of lines you want to read aloud to the person sitting next to you, and yet is also so bitingly satirical and so smart about science and science-fiction.
–Jessica Woodbury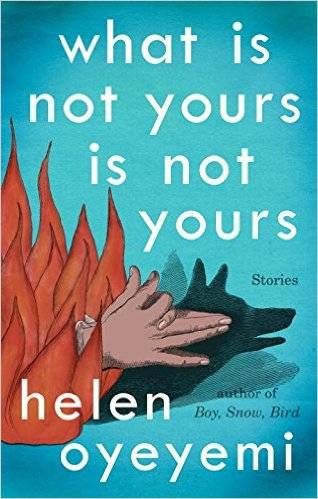 What Is Not Yours Is Not Yours by Helen Oyeyemi (March 8, 2016)
Oyeyemi's newest work is a collection of short stories featuring interlocking tales about keys, people, love, and, more often than not, vengeance. You have the story of a tyrant who drowns everyone and the one man who manages to escape his wrath. You have a truly terrifying fan who will stop at nothing to make her idol repent for what he's done. You have puppet masters and puppets who are so similar as to be indistinguishable. But best of all, you have Helen Oyeyemi's signature style — creepy, cheerful, macabre, cruel. The collection is pure perfection.
— Cindy Butor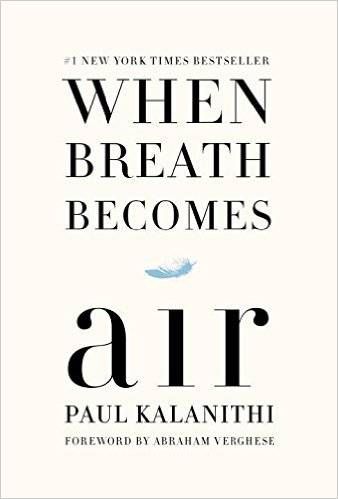 When Breath Becomes Air by Paul Kalanithi (January 12, 2016)
This book has been recommended for fans of Atul Gawande, likely for its unique take on end-of-life decisions. As a fan of Gawande's book, I jumped on this. A memoir from a neurosurgeon diagnosed with stage IV lung cancer and forced to choose what the scope of his shortened life will be, this book had me ugly-crying by its end.
— Steph Auteri
When We Collided, by Emery Lord (April, 5, 2016)
Among so many amazing young adult releases this year, Jonah and Vivi's summer romance stands out to me. In between and often during the many swoon-worthy moments these seventeen-year-olds share, the book explores themes of mental illness, grief, and family responsibility. Instead of being an issue book where the romance functions as a subplot, this book is definitely framed as a love story where the characters are both working through issues. It is not a diagnosis story. Mental illness isn't portrayed as quirky, adorable, or inspirational. Love is not a magic cure for either character's problems. At times fun, at times heartbreaking, these characters will stick with me for a long time to come.
–Alison Doherty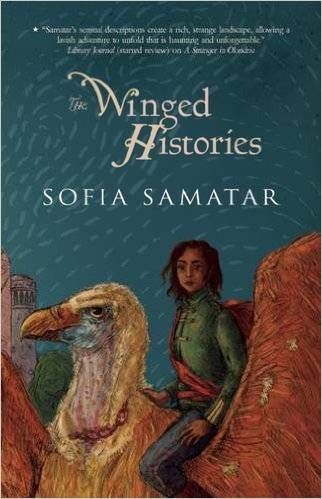 The Winged Histories by Sofia Samatar (March 1 2016)
I get that it's not really fair to pick a sequel, but I don't care! The Winged Histories is that good. I highly recommend that you lose no time in reading A Stranger in Olondria, both for its own merits and to understand the world of Olondria, so that you can pick this up. Samatar tells a story of war from four different women's perspectives. Some are closer to the heart of the conflict than others, but all have lost friends and family, and all are searching for a way to come to terms with their loss and their lives moving forward. Samatar has created this strange and magical (but, ultimately, deeply familiar) world with such care, and breathed such life into her characters, that turning the pages is both a joy and a compulsion.
— Jenn Northington