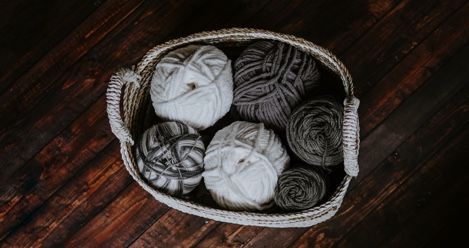 Crafting
10 of the Best Bookish Knitting Patterns
This list of the best bookish knitting patterns is sponsored by Interweave.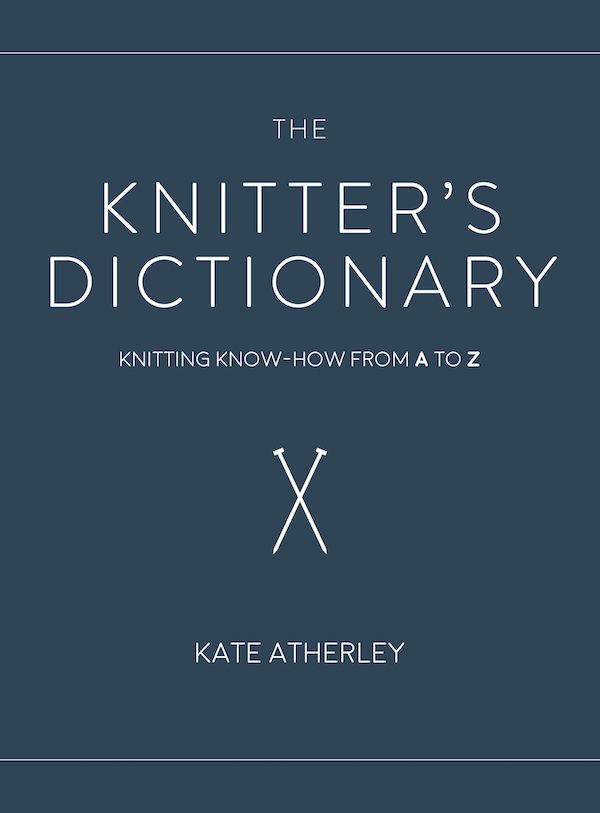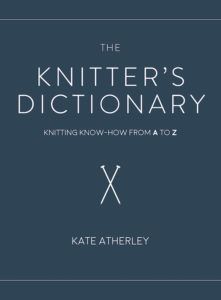 From "alt" to "yrn," knitting patterns have a unique language of abbreviations and knitting techniques. The Knitter's Dictionary is your comprehensive resource to understanding the language of knitting in a quick-reference guide that no knitting bag should be without. For beginner and skilled knitters alike, there's always something new to discover in your next hand knit project. The Knitter's Dictionary puts an expert knitting instructor in the palm of your hands to help you navigate any pattern.
---
I love reading and I love knitting and I have almost mastered the art of doing both at the same time (I am 100% sure audiobooks are the answer, but I have not yet found a good audiobook flow for myself).
I rarely knit from a pattern, but when I do it's got to be something special, and the most special patterns are bookish ones. Here are 10 of my favorites. Descriptions are pulled from Ravelry.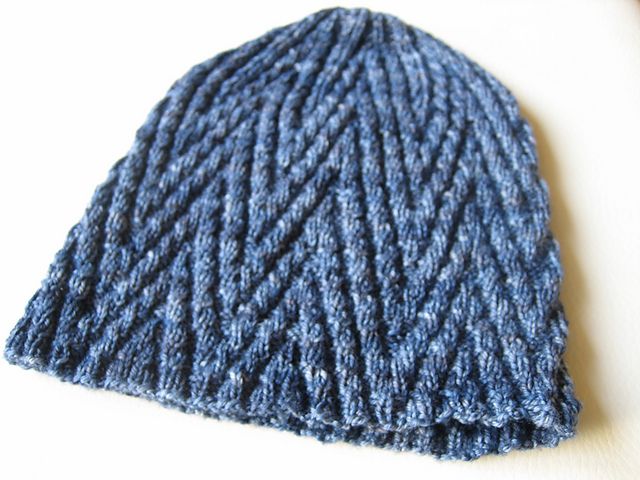 Tyrion (played by the excellent Peter Dinklage) is my favorite character in HBO's Game of Thrones. Usually underestimated, always snarky, and the only character who seems to enjoy life with any regularity, Tyrion goes a long way towards redeeming the irredeemable Lannisters. I offer up this hat in his honor. After all, winter is coming!
Alice passes a boring day by the river with her sister. Unexpectedly, a White Rabbit rushes past, pulls out a watch all the while exclaiming how late it was. Naturally, Alice must follow after it. And so begins Alice's adventures in Wonderland.
These mittens are inspired by the story Alice's Adventures In Wonderland, first published in 1865 by Lewis Carroll. The perpetually late White Rabbit runs across the tops of both mittens. The White Rabbit's watch can be found in The palm of the left hand. In true Wonderland fashion, the watch is guaranteed to tell time accurately twice a day.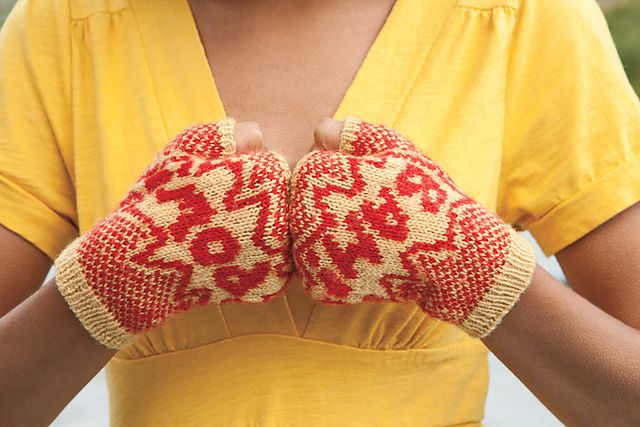 This pair of short mitts is a perfect quick stranded project for fighting off the last of winter blues or powering through the beginning of autumn. Unleash your inner superhero on a daily basis!
The pattern included two full charts for the different right and left mitts.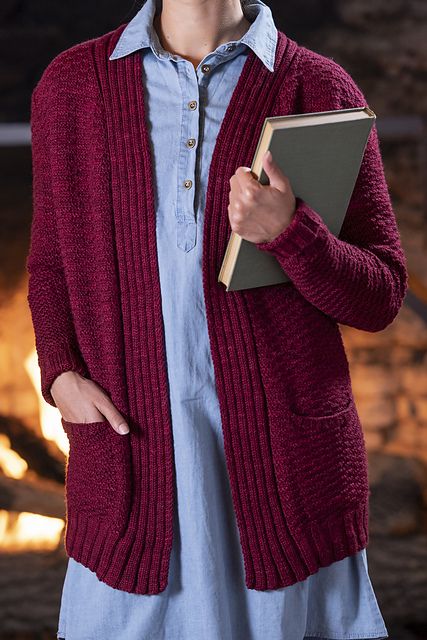 This long, cozy cardigan is an easy all-over knit and purl texture pattern with knit-in pockets and long set-in sleeves. The body and sleeve pieces are worked flat from the bottom up and seamed.
This stunning cabled cape's design flows organically from the trees of the Golden wood at the bottom of the cape into an intricate twisted stitch pattern, sure to grace the wearer.
A fitted women's hoodie suitable for wild rumpusing, fort building, throwing dirt clods at annoying brothers, and anything else a queen of the wild things has on her daily to-do list.
Max's construction is bottom-up raglan style with waist shaping, half-fingered mitts at the ends of each arm, and a unique hood with ears. The pattern includes instructions for several modifications.
Old Davis is a character in the poem "A Fountain, a Bottle, a Donkey's Ears, and Some Books," in which he and the poem's narrator spend a day in the mountains.
There's a line at the beginning of their journey, "Ascending to descend to reascend." I was struck by this line upon my first reading, and it, as well as the poem as a whole, has stayed with me over the years.
This pattern is part of The Witch & Wizard Academy Primer Year 1 e-book.
Welcome to Witch & Wizard Academy! You are in Transfiguration Class. As part of your lesson, you will be learning about change. You will work some magic and even defeat a troll that wanders into the classroom!
Owl Experience Level: two OWLS (intermediate)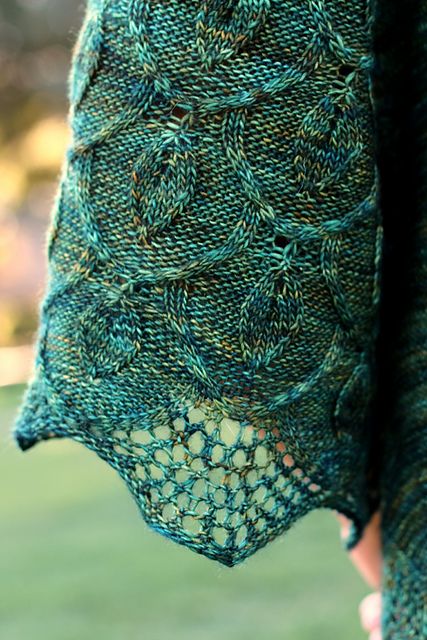 Inspired by the story, The Secret Garden, this shawl features a textured leaf and cable stitch pattern reminiscent of ivy clinging to the stone garden wall.
Sowerby by Annika Barranti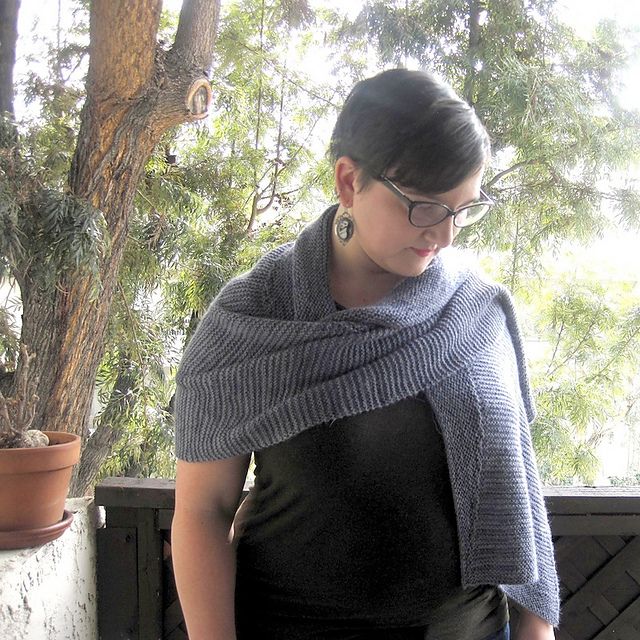 The Secret Garden by Frances Hodgson Burnett was the first novel I read, approximately five minutes after I figured out that whole reading business. It has remained a favorite for nearly three decades, and was much loved by many others for a good 75 years before I found it. One of my favorite characters is Susan Sowerby, Dickon and Martha's mother, who kindly looks out for Mary and boldly (but gently) interferes when Archibald Craven needs it.
---
What are your favorite bookish knitting patterns?