Book Fetish
The Best Bookish Kindle Covers For Your Literary Life
This content contains affiliate links. When you buy through these links, we may earn an affiliate commission.
When it comes to Kindle cases, most of us will opt for a standard plain cover in a colour of our choice because there aren't many other options out there. Considering that ereaders are designed for the purpose of reading, there's a serious lack of bookish Kindle covers that are available on the market.
But if you're looking for a Kindle cover that will show off your literary pride, then I do have some good news. I've scoured the Amazon to curate this list of bookish Kindle covers just for you! The bad news, however, is that the options are fairly limited.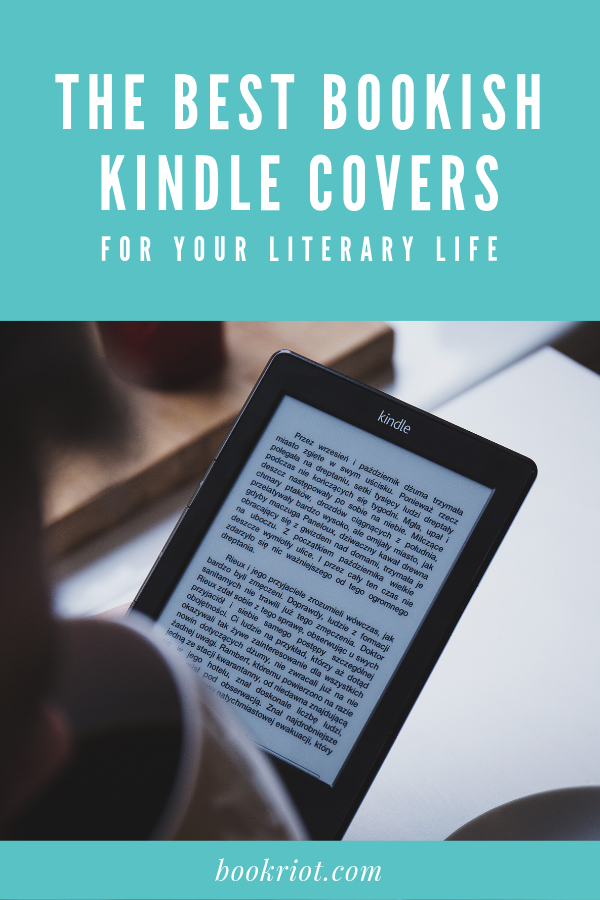 I love these classic book cover designs from KleverCase. They are made to imitate the look and feel of classic hardback novels, and the attention to detail in this cover of Peter Pan and Wendy is stunning. They also have other childhood favourites to choose from like The Secret Garden and Winnie The Pooh. From $15.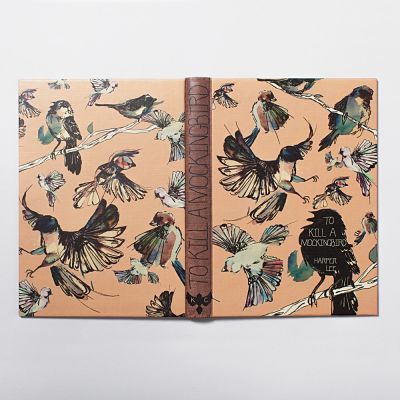 If you're not a fan of children's literature, KleverCase also have a selection of covers for classic adult novels, including this beautiful design of To Kill A Mockingbird by Harper Lee. Each cover is artistically different on the inside and outside, and can be held one-handed like an open book.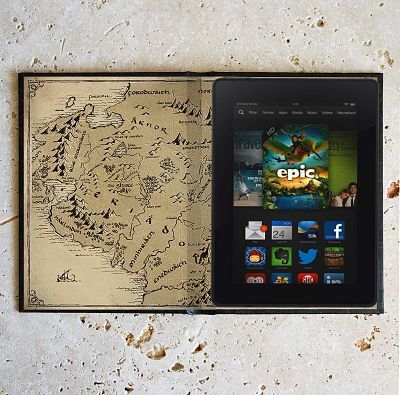 We all love a book with a map! And this illustrated Kindle cover for The Hobbit by J. R. R. Tolkien takes things to the next level by including a map of Middle-Earth on the inside! All of these cases are designed specifically for 7-inch reading tablets like the Kindle Fire HD 7 but the company also sells some of these cases to fit the Kindle Paperwhite.
This hardback cover of Lewis Carroll's Alice's Adventures In Wonderland from KleverCase has a vintage feel that I really love. The lightweight and durable cover is perfect for hiding your device and keeping it protected.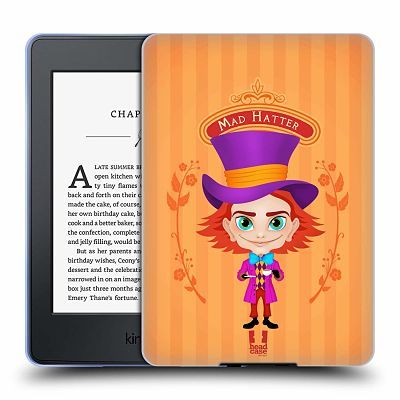 For soft gel cases, I love these Alice In Wonderland designs from HeadCase. They are one of my favourite companies when it comes to unique phone cases, so I was really excited to discover their range of Kindle covers. From $10.
These classic fairy tale designs from HeadCase are so magical that it's hard to choose a personal favourite. The clear soft gel cases provide good protection against back scratches and a comfortable grip when reading. From $10.
For all the wizards out there, these Harry Potter kindle covers from KleverCase are quite literally spellbinding. They come in a variety of colours (depending on your house) and a clever design, with the interior endpaper imitating a Hogwarts library book. Suitable for the Kindle Paperwhite. $25.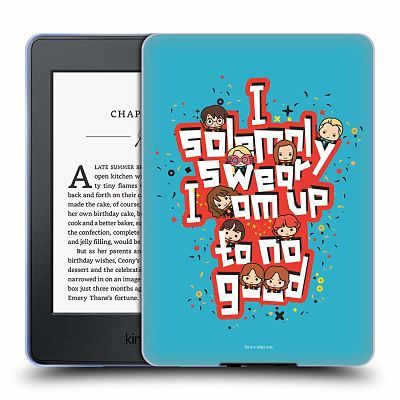 If you prefer the look and feel of soft gel cases, HeadCase also have a range of Harry Potter designs for the Kindle Paperwhite. I love this illustration of the quote 'I solemnly swear I am up to no good.' Mischief managed. From $18.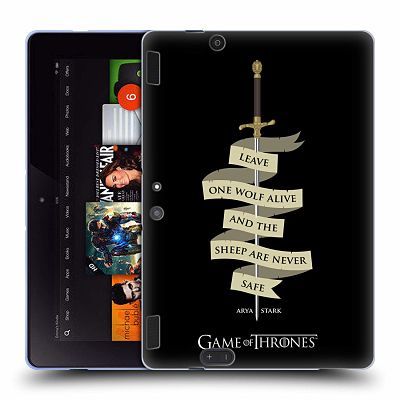 For Game Of Thrones fans, I especially love these quote designs from HeadCase. They also have a wider range of cases to fit various Kindle devices that include characters, quotes, maps and the sigils of the Seven Kingdoms of Westeros. From $18.

If you're looking for something about books in general, I love this illustrated quote from HeadCase. It says 'happiness is finding a good book to read on a rainy day' and it couldn't be more true. From $10.

I also love the simplicity and creativity of these book page designs from HeadCase. You can choose between the forest, space, or underwater soft gel case to protect your device whilst reading. From $10.