15 Pairs of Book Socks You'll Love To Wear While You Read
Do you like to be cozy when you read? Well, I do. And nothing is cozier than a pair of book socks. Now, I'm not saying you need special socks just for reading, but yeah, you need special book socks just for reading. Here you go! Specific book-themed socks AND socks with books on them—I've got them all, right here. Your feet will thank me (but maybe not your wallet).
Specific Book-Themed Socks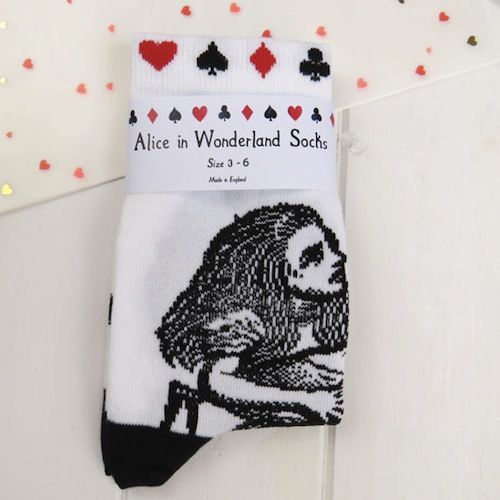 These adorable Alice in Wonderland book socks are available at Etsy shop LiteraryEmporium.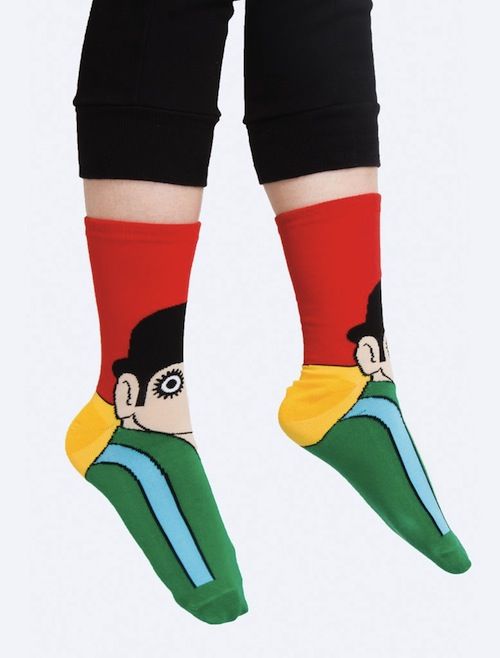 The cover for A Clockwork Orange is pretty iconic, and now you can have it in sock form thanks to Book Riot's very own store.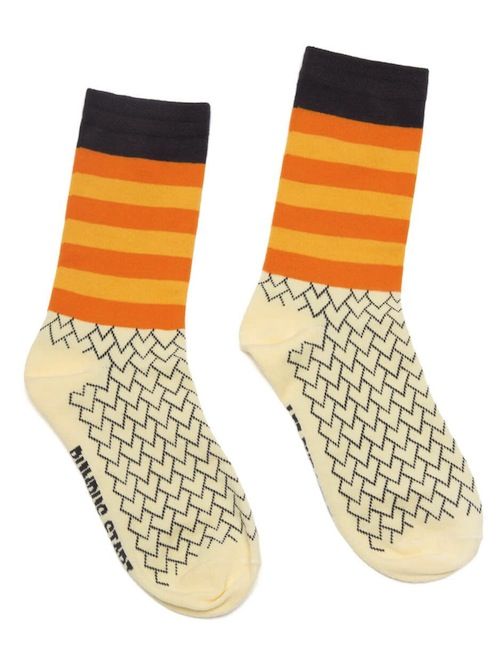 These Where the Wild Things Are socks say "Let the wild rumpus start" on the bottom. You need them! They're available from Out of Print, who make so many amazing book-themed socks (but you didn't need me to tell you that).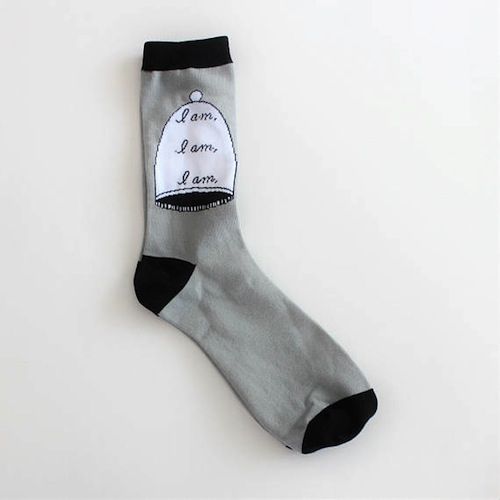 Need a reminder of what your heart says? Then you need these socks, from Etsy shop TheSilverSpider, inspired by Sylvia Plath's The Bell Jar.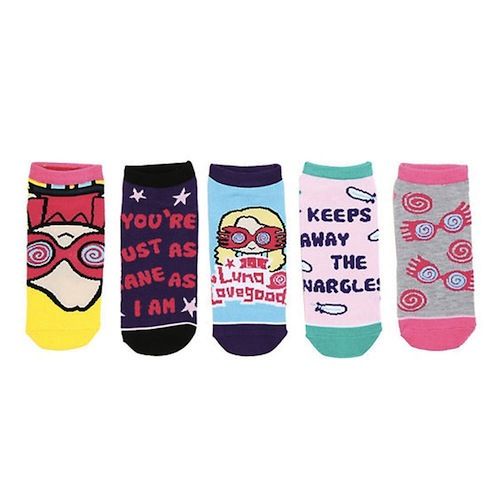 You can get this five-pack of Luna Lovegood socks at the Harry Potter Shop.
Socks with Books on Them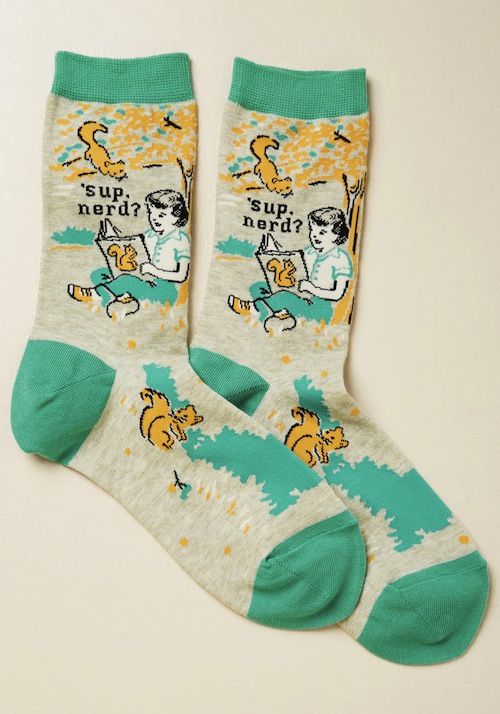 I love these socks! Squirrels + books, together again. Available from ModCloth.
Cold knees? Might I suggest these knee-high blue socks with lovely books all over them? Get them at ModSock.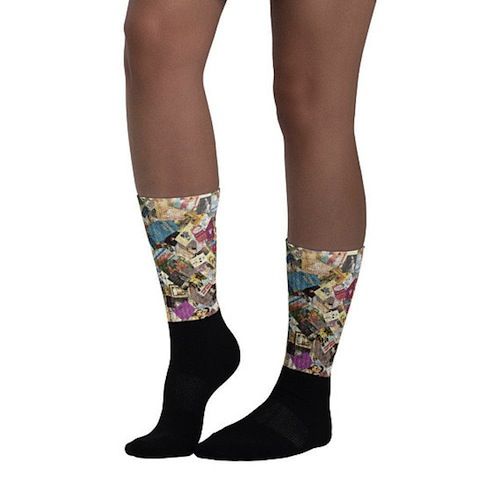 These stylish socks have Jane Austen-themed book covers all over them. Available on Etsy from Pembertea.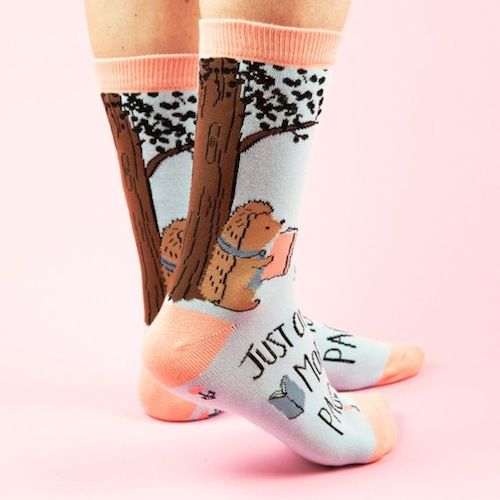 Hi, hedgehogs are adorable, especially when they're reading. (Find these in Etsy shop thecleverclove.)
General Literary Socks
I have these socks featuring Edgar Allan Poe's face (also known as "Poe-ka Dot" socks) and they're great. Get them in the Book Riot store.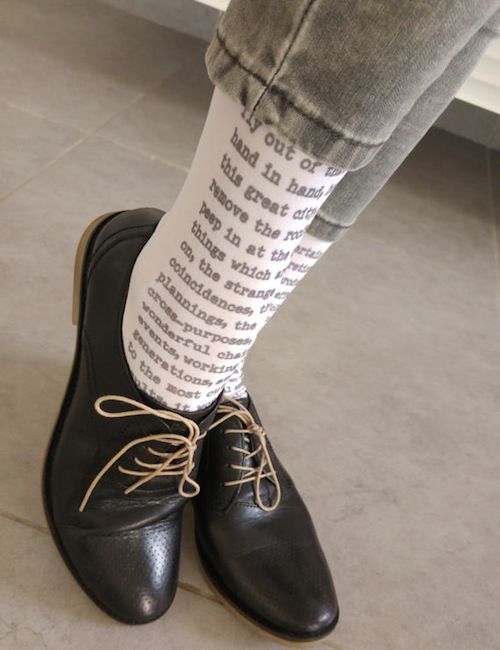 These socks from Etsy shop colinedesign have text from one of the Sherlock Holmes books on them. Bonus: if you're caught somewhere without a book, you can read your socks.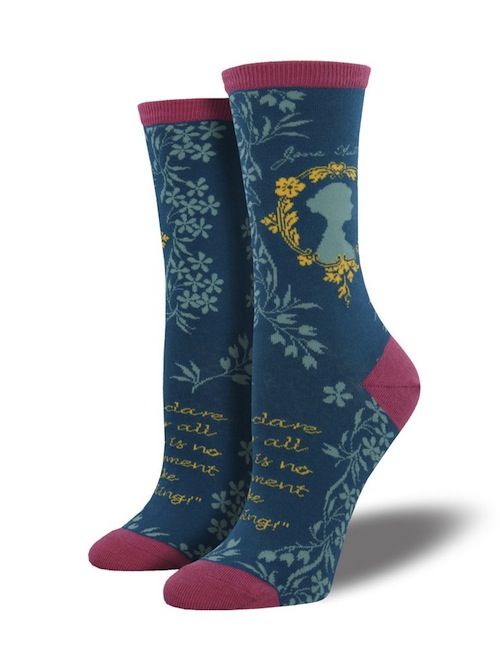 If you're a Jane Austen fan, you need these socks with her silhouette and the quote "I declare after all there is no enjoyment like reading." Go get 'em at Socksmith.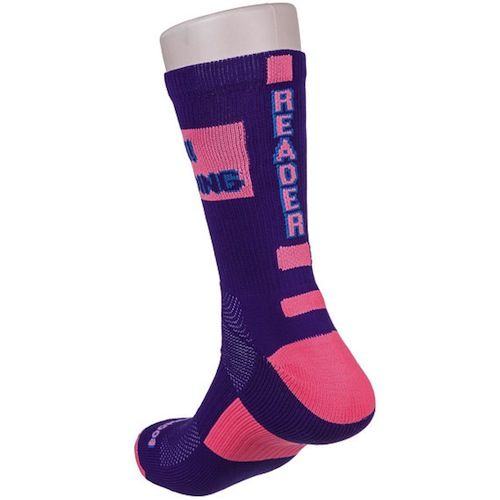 If you enjoy a retro colour scheme, these socks that say "Reader" are for you. Get them at Etsy shop SusanJamesCasual.
I didn't forget you, comics fans! You can snag these socks from Etsy shop 21SOX.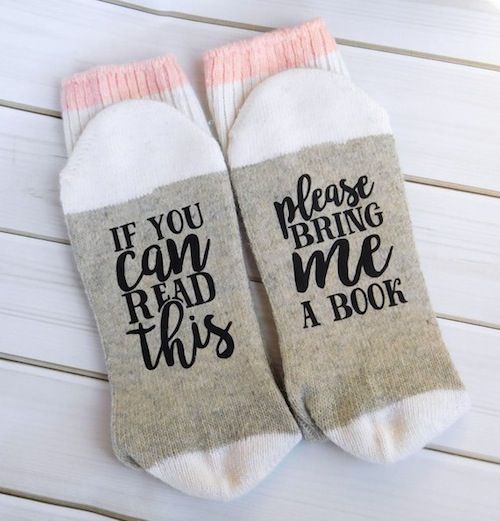 If you can read this, buy me these socks from Etsy shop WineALittleGifts!
Need more book socks? I thought so. The Book Riot store has all the literary socks your heart could desire.