How To
31 Ways to Find the Best Book Recommendations in 2018
This content contains affiliate links. When you buy through these links, we may earn an affiliate commission.
There are an overwhelming number of books out there in the world. How are we supposed to sort through allllll the books to figure out what to read next? Book Riot is here for you with this list of 31 in-person and online ideas to help you find the best book recommendations. Whether you're looking for book club recommendations, children's book suggestions, fiction, or nonfiction, these ideas should help!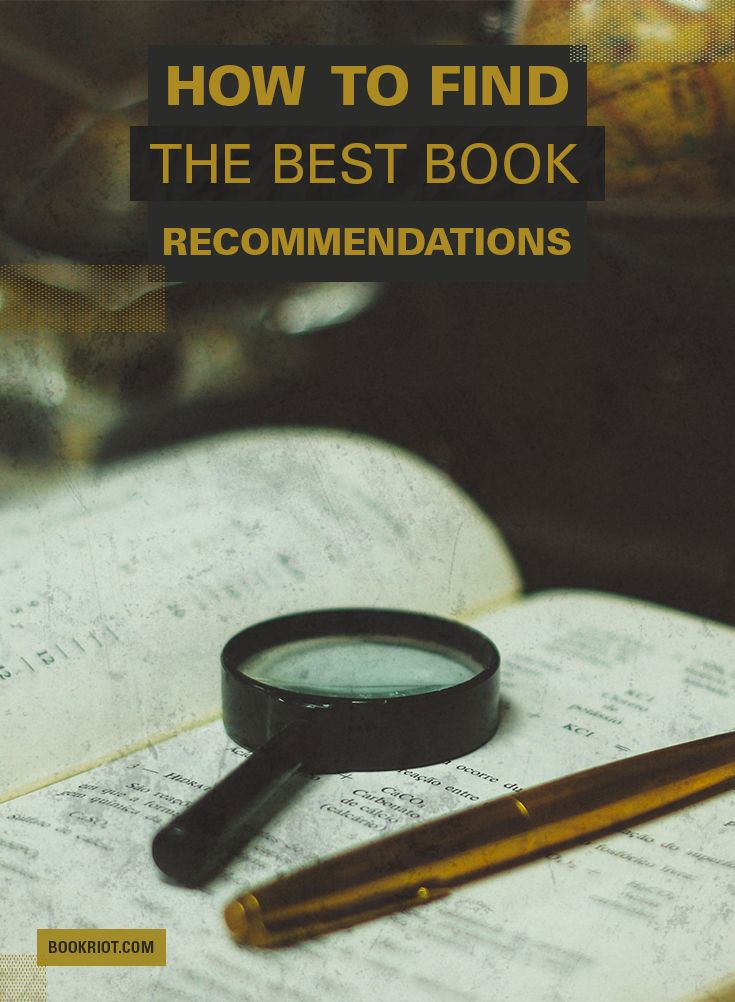 In-Person Book Recommendations
1. Ask a bookseller
As a former bookseller, I'm totally biased, but I know that booksellers (especially at your local indie bookstore) work really hard to recommend books to their customers. In almost any store, if you go in and tell someone what kinds of books you like, or the last book you really loved, they will have a list of five other suggestions for you. Don't be shy!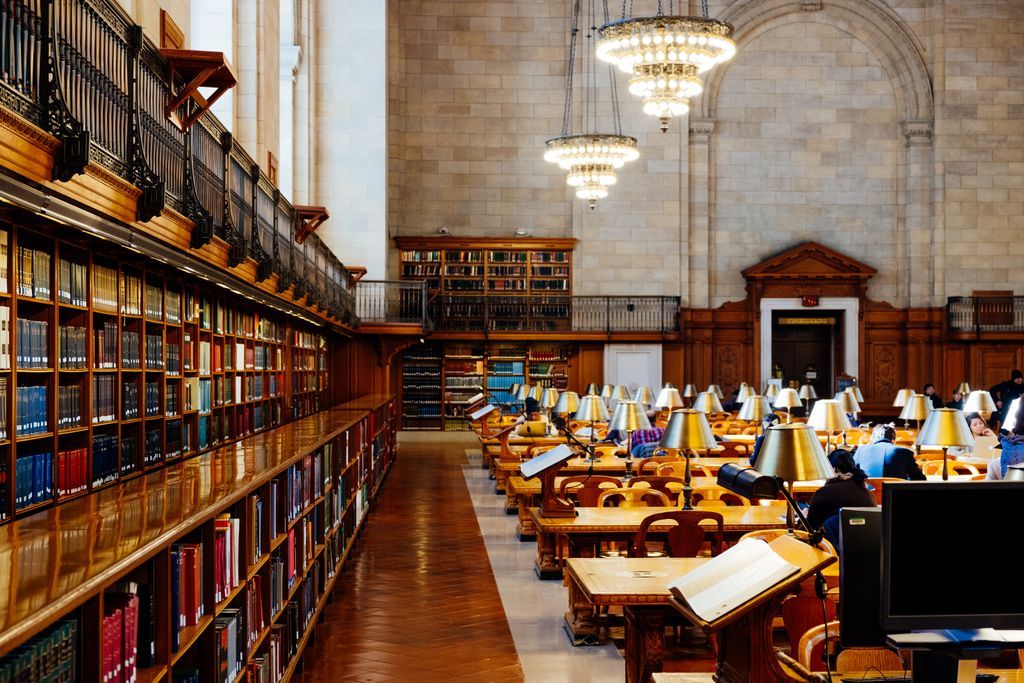 2. Go to the library
Just like booksellers, librarians are here to help! They have all kinds of research skills to help if you're looking for a book on a very specific topic. Plus, libraries usually have special sections for new books or themed displays that will help you discover new-to-you reading material.
3. Talk to a friend
If you're a book lover, odds are you have a friend who's also a book lover. Some of my best book recommendations have come from people whose taste I trust, whether they're family, friends, or coworkers.
4. Join a book club
Every book club is a little bit different. You can start your own! You can also search Meetup.com and other sites to find an existing book club to join, or see if local bookstores run in-store clubs for customers. This Book Riot post might help you find some good picks to start your own book club.
5. Subscribe to a book review magazine
Yes, I'm a bit analog, but I love receiving actual book-related magazines a few times a year. There's Foreword Reviews (reviews of books from independent publishers), Publishers Weekly (a general publishing magazine that reviews many different categories and covers industry news), The Horn Book (for children's book lovers), World Literature Today (a great option to help you read more diversely), and many, many more out there. Visit a newsstand or magazine store to flip through some issues before subscribing.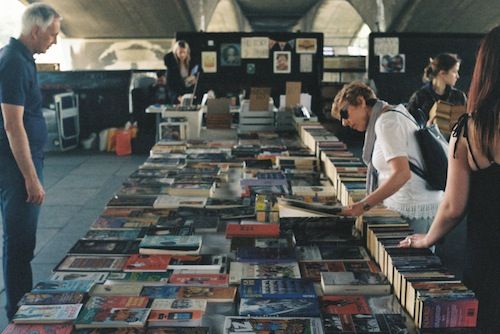 6. Check out readings, festivals, and other book events
Most bookstores hold regular events, whether they're author visits or in-store book clubs like the one Barnes and Noble launched a few months ago. There may also be an author festival or other annual literary event near you, so get to googling. For example, in Brampton, Ontario, there's an annual Festival of Literary Diversity. This Book Riot post has more info on literary fairs and festivals across the U.S.
Online Book Recommendations
7. Read online reviews and book news
Most major newspapers review books, so you can bookmark (ha) the books sections of their websites (The New York Times, The Globe and Mail, your local paper) and check back. Some even have newsletters you can sign up for, like The Guardian's Bookmarks. Lots of other media outlets have books coverage, like NPR and Buzzfeed. I like Vulture's regular feature on paperbacks you should pick up. And, of course, Book Riot has many, many posts about what to read next, like our 50 Must-Read series.
This is a weekly column where writers answer questions about their own reading habits and favourite books.
9. Browse Goodreads
There's their page called, literally, Recommendations, which will show you books you might like based on the books you've already listed on your Goodreads shelves (the magic of algorithms!). You can also find user-generated lists on all kinds of topics: books set in Scotland, career advice for women, speculative fiction by authors of colour…Anything you can think of.
10. Look at your Amazon suggestions
You can find personalized recommendations based on previous purchases on your Amazon homepage. You can also visit the page of any book—let's try Tommy Orange's There There—and see what similar books users have purchased. Here's a screenshot showing recommendations like Esi Edugyan's Washington Black and a handful of other literary fiction.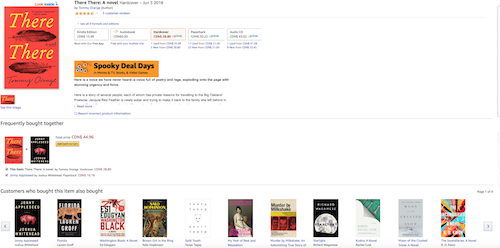 11. Browse the suggested reads on your ebook platform of choice
You can see what books they recommend for you based on other books you've purchased.
12. Sign up for bookstore newsletters
Most indie bookstores (and big box ones, too) send out newsletters full of curated picks.
13. Take a Book Riot quiz!
Everyone loves quizzes! This Book Riot quiz will help you figure out what to read next.
14. Search by trope, category, or tone
If you're a romance reader, you probably have favourite tropes or basic plots. Romance.io and this Tumblr called Book Match allow you to narrow down search results by tropes, keywords, time periods, themes, and other categories. Non-romance readers can try Whichbook, which lets you find books using an adjustable scale of moods.
15. Listen to podcasts
Book Riot's Recommended podcast will tell you what to read next. The All the Books podcast alternates between new books and backlist recommendations. In non-Riot podcasts, there's a great one called What Should I Read Next?, which is exactly the question you're asking. See our list of other bookish podcasts for more!
16. Follow bookstagrammers
Instagram (or "bookstagram", the term people use for the bookish community there) is really taking off as a place for readers. You can search hashtags like #bookstagram, #bookish, #booklove, and more to find people to follow. A few of my favourite accounts to follow: Well-Read Black Girl, Lupita Reads, Out of the Bex, and NYC Book Girl.
17. Check out celebrity book clubs
Oprah isn't the only celebrity who makes book recommendations! Reese Witherspoon, Emma Watson, and Emma Roberts have all started their own book clubs. Shonda Rhimes's production company Shondaland has also expanded into online media and has great books coverage.
18. Get in on bookish deals
Book Riot has a deal of the day post. You can also join the free service BookBub to receive deals and hand-picked recommendations.
19. Keep up with what Rioters recommend
Every month, Book Riot contributors put together a post of the best books we read that month—sometimes new books, sometimes backlist, whatever we loved most of all. Watch for our Riot Roundup post each month!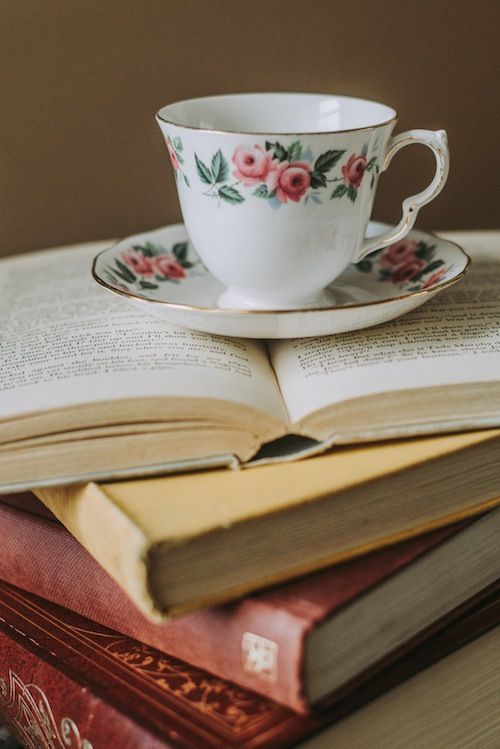 20. Try a reading challenge
We're partial to our own, Read Harder, but you can find more challenges in this post or read our advice for building your own.
21. Visit What Should I Read Next
This is pretty self-explanatory: visit the website What Should I Read Next, enter one of your favourite books, and see what they recommend based on that.
22. Sign up for a bookish newsletter
If you need even more newsletters in your inbox, check out Coloring Books (a curated list of multicultural book recommendations) or Memoir Monday (a newsletter about online memoir writing co-curated by a few different bookish websites). We have more suggestions here.
23. Visit major bookstores' websites and blogs
The Canadian bookstore chain Indigo runs a program called Heather's Picks, where the CEO picks her favourite recent books. Barnes and Noble has a number of blogs dedicated to telling you what to read next.
24. Get a personalized recommendation from the New York Public Library
Yes, it's true: on Fridays between 10am and 11am EST, you can tweet at the NYPL and they'll give you a book recommendation. Amazing.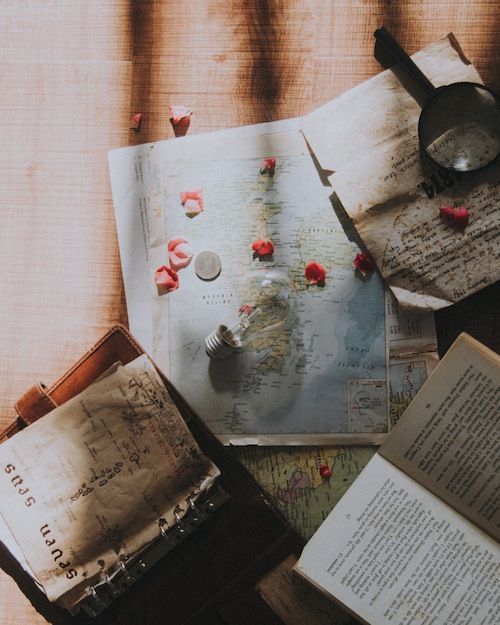 25. Use a map
Literature-Map is a super cool website where you can type in an author you like and see a map of similar authors.
26. Catalogue your books to find new ones
LibraryThing allows you to keep a record of all your books—and then offers recommendations based on what you own.
Book Recommendation Services
27. Sign up for Book Riot's TBR!
TBR, or Tailored Book Recommendations, is our new book recommendation service. When you sign up, you give us some information about what you like, and then professional book nerds (technical term) pick books just for you. You can choose whether you want to receive just book recommendations or hardcover copies of the books.
28. Join the Book of the Month Club
Subscription boxes are all the rage these days, but this is the original literary subscription service. They pick five, you choose the one you want, and it's sent to you. Easy peasy.
29. See if your local store has a subscription service
I just discovered that my local indie, Queen Books, has its own subscription service! And London, England's Persephone Books has one as well. If your local doesn't have one, some booksellers are willing to curate lists for good customers—setting aside new releases they think you'll like.
30. Get a book subscription box
There are plenty of these services out there, so I'll highlight two great ones: My Lit Box, which celebrates diverse and/or overlooked writers, and BookVoyage, which features country-themed boxes and international literature in translation. Book Riot has also rounded up the best YA subscription boxes and more boxes featuring diverse authors.
31. Receive personalized reading recommendations from your library
The Provo, UT library has an online reading recommendation service where you fill out a form and receive a list of 3–5 book recommendations. This is only available to Provo residents, but check with your local library to see if it offers something similar.
I don't know about you, but my TBR pile just got much longer! How do you find book recommendations? Share your favourite ways with us.