35 Of The Best Book Holders For Reading In Bed, On A Desk, And More
This post contains affiliate links. When you buy through these links, Book Riot may earn a commission.
The great thing about being a human is having these amazing hands with thumbs that allow us to do all sorts of tasks. The other great part about being a human is that we have these brains that can imagine whatever we read, such that they allow our imaginations to explore many lives and to keep learning.
But sometimes use of your thumbs and your need to read clash. Thumbs are needed for eating, washing dishes, prepping dinner, knitting, folding laundry, sewing buttons, thumb wars, sketching, or maybe they are just plain tired! How to read with busy or tired thumbs? With book holders, of course!
Behold, 36 great book holders!
Get Canadian with this little alderwood number!
Oh Canada!
Brighten your day with a red painted collapsible holder.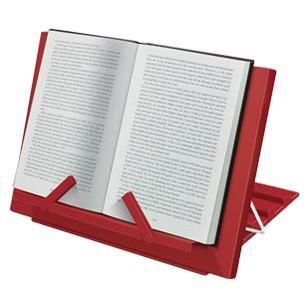 Tuck it away or set it for some bright red reading time!
A carved, vintage book stand perfect for your favorite sacred text.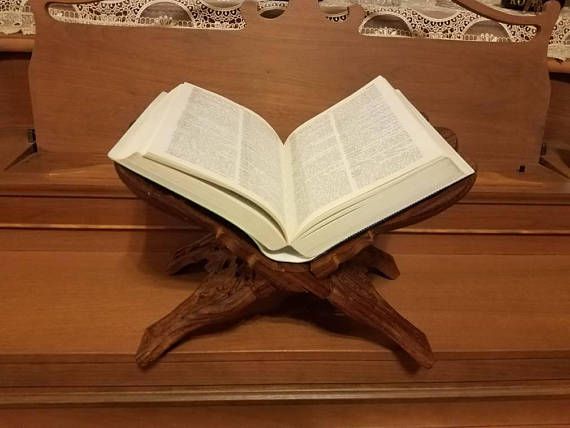 Get your vintage on.
Reading in the bath is no longer a risky venture!
Now I just need that constantly warm bathwater from Hogwarts.
A classic design for thick cookbooks, but I'm sure any hefty books could snug in easily.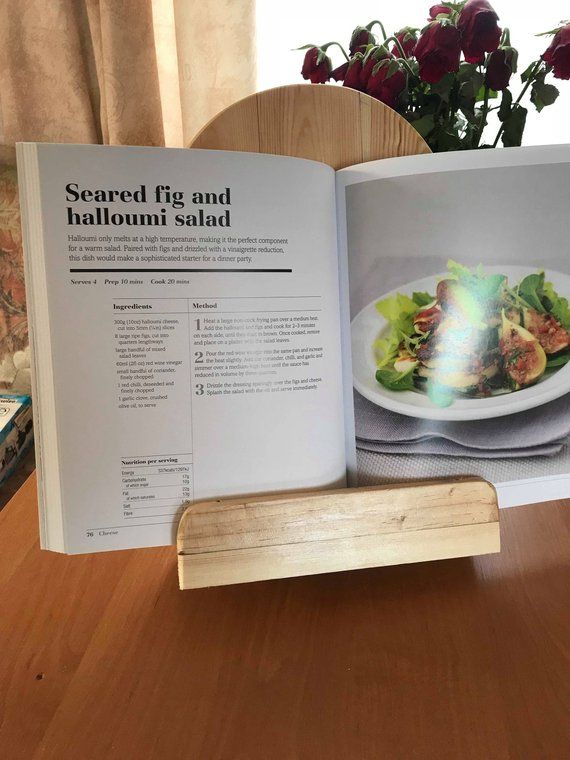 I can still read fiction while cooking, no?
Perfect for ereaders or heavy books!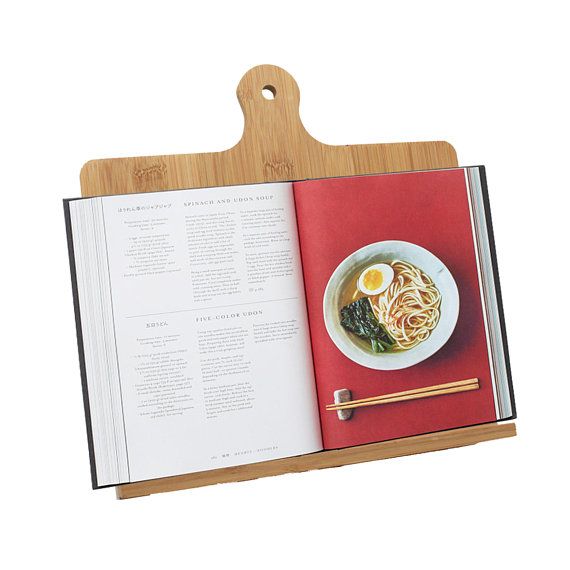 Now to dig into that ereader backlog!
Want a change from the wood? Metal this way!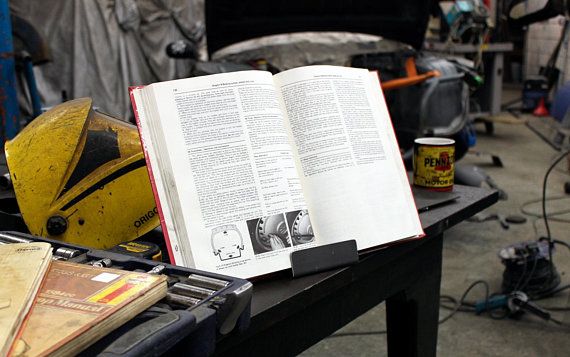 This is totally spill proof—unless you spill acid.
Foldable tray, page clips, adjustable height, and protectors on the corners—this one has got it all.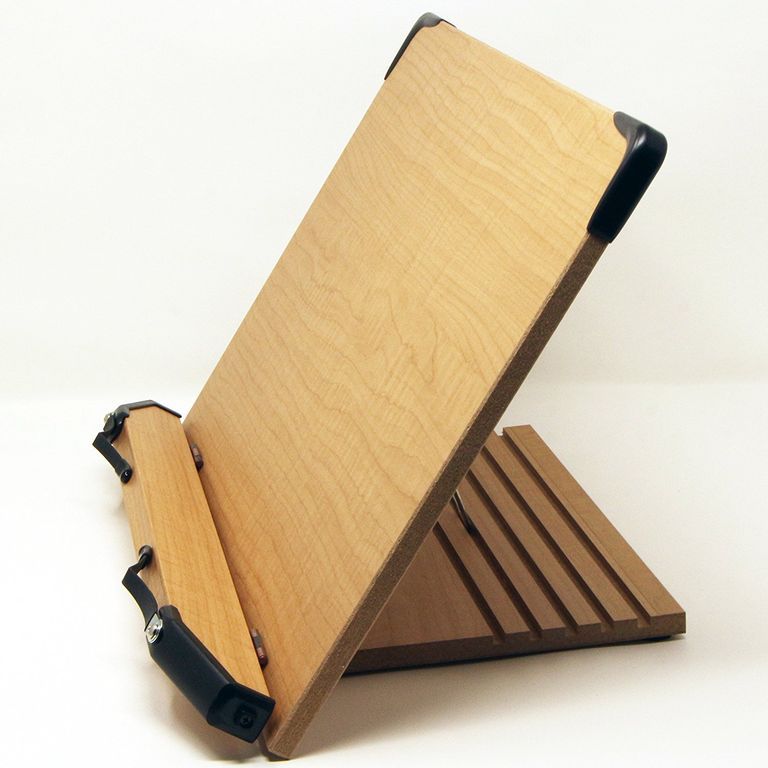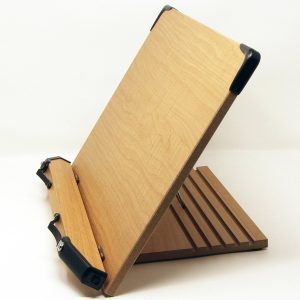 This looks very prepared for cats rubbing on it while interrupting reading humans.
Beautiful geometric pattern to gaze on when not poring over the book.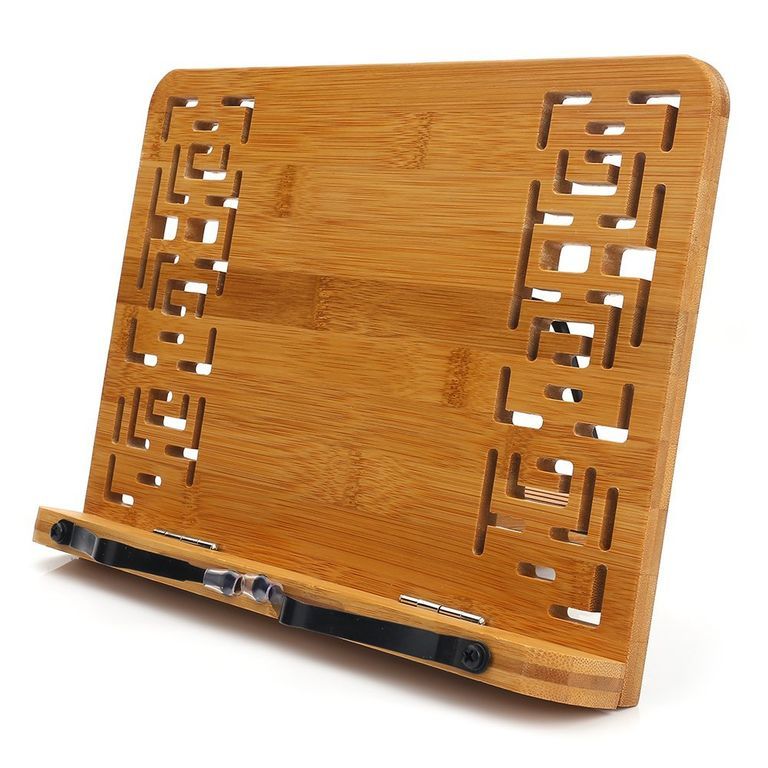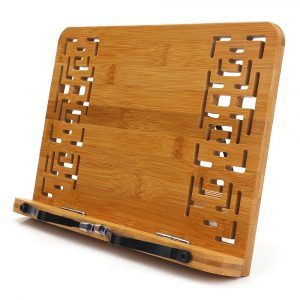 Beautiful as well as useful.
Pack your bags and don't forget this one for all your vaycay reading.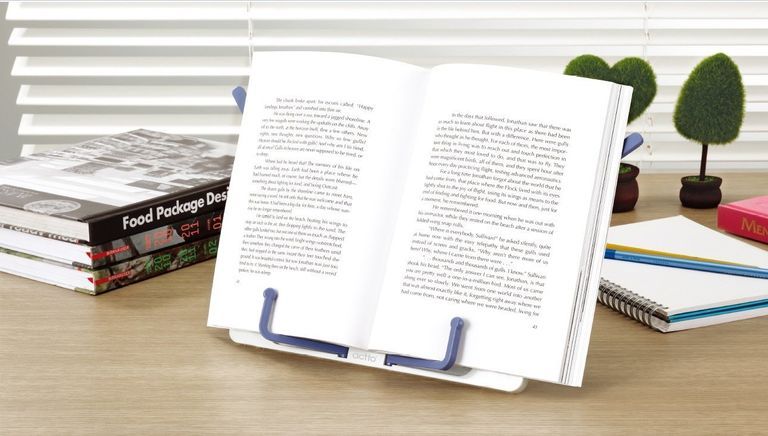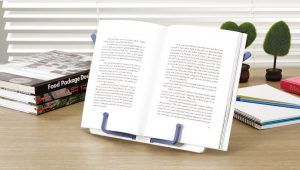 Reading will not be stopped by international travel.
Sturdy yet elegant is my favorite kind of beauty.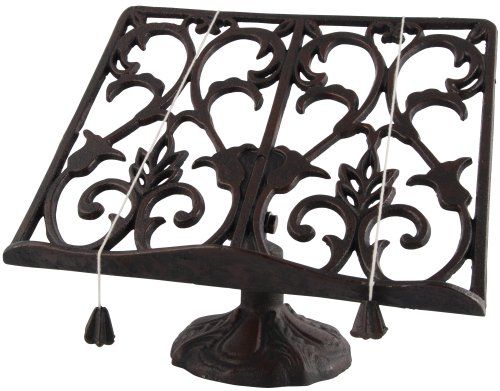 Oo-de-lally, oo-de-lally!
Suggested for use by two bathers. Reading aloud in the bath sounds perfectly romantic.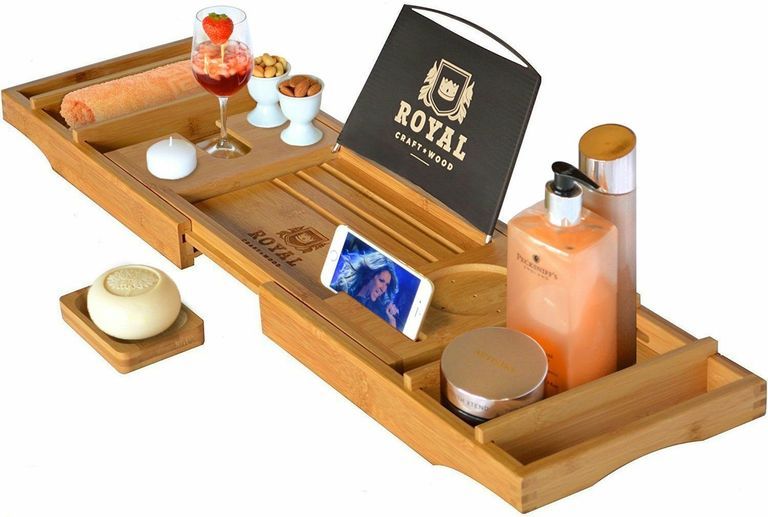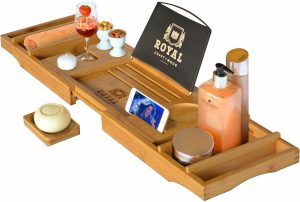 Splish-splash, but not on my book!
Let your book get comfy too while you're reading.
Even books need to chillax sometimes.
Did you know that under-18s are some of the most voracious readers? Give their little fingers a break.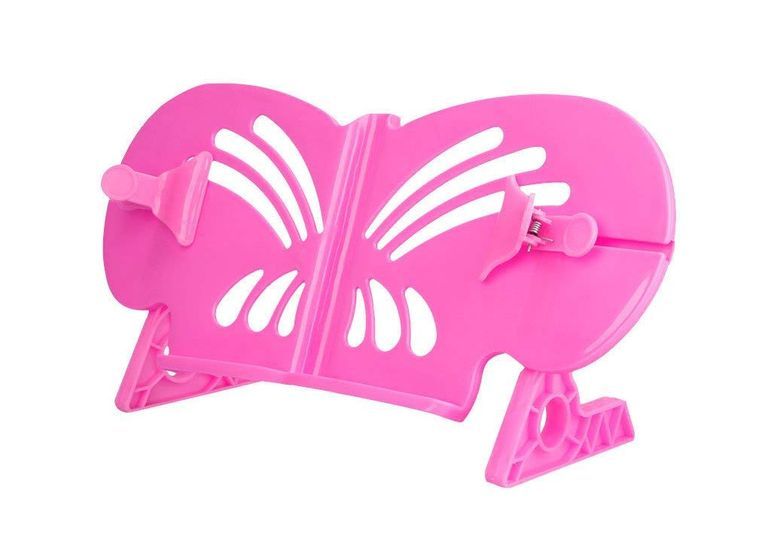 Desktop butterfly helps the pages flutter by.
Small and durable, lightweight and collapsable, sounds like reading on the go!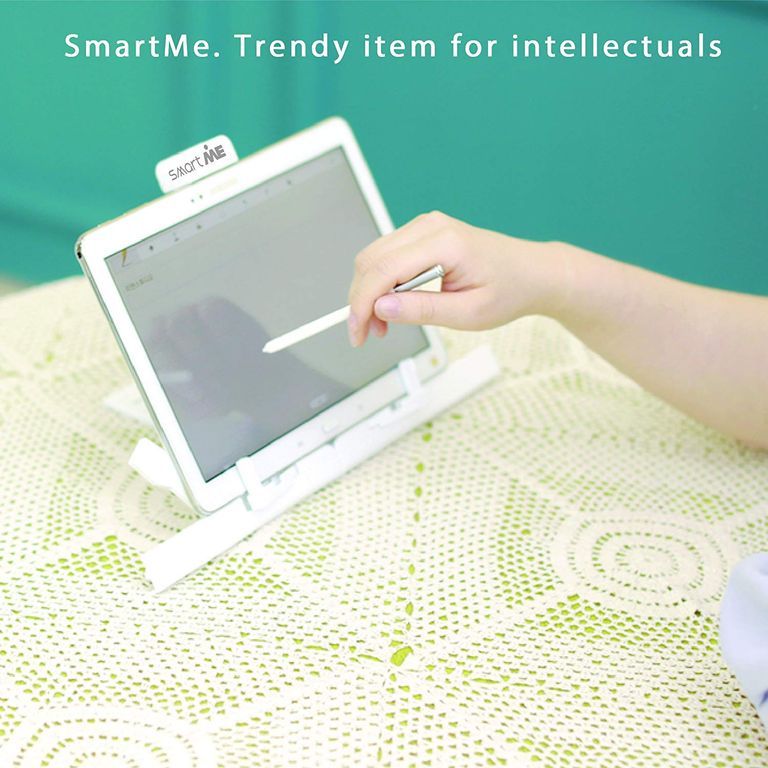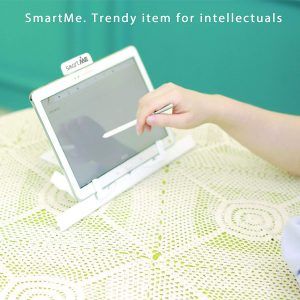 Apparently "intellectual" is the target market.
A metal bookrest with a unique design that claims to be eco-friendly.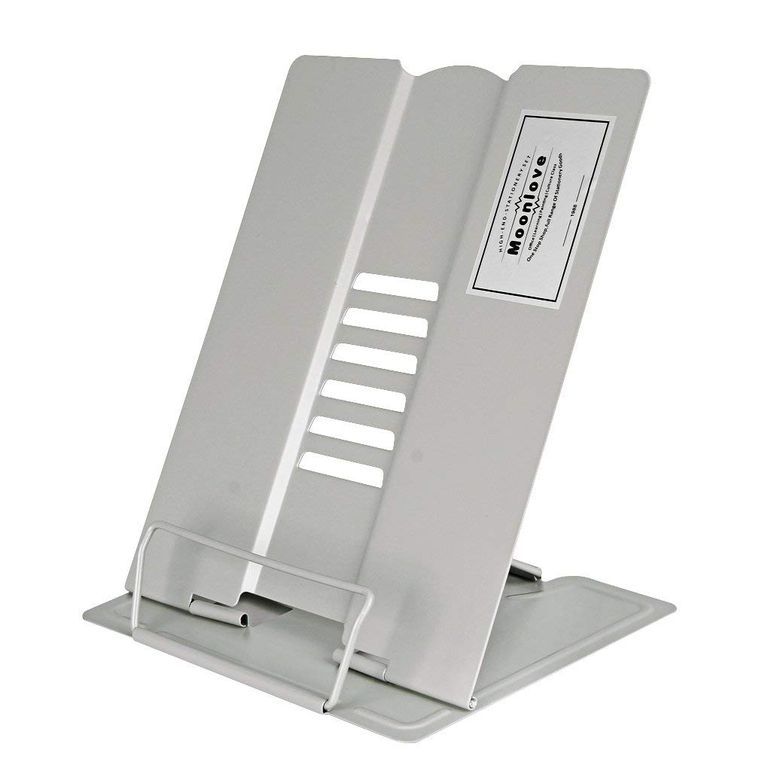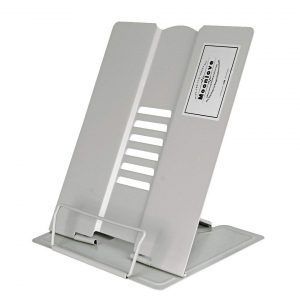 Perfect for showing off a lovely new read.
Filled with polystyrene beads that allow it to mold to any book.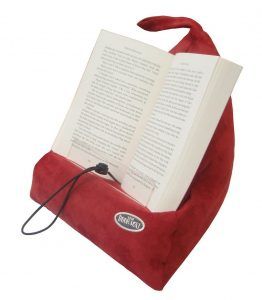 Travel pillow for me and for my book!
With pockets and with teeth holding open the book, this looks like keeper!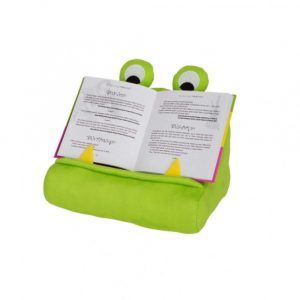 I always feel like somebody's watching meee.
Classic and solid, this one is all clean lines.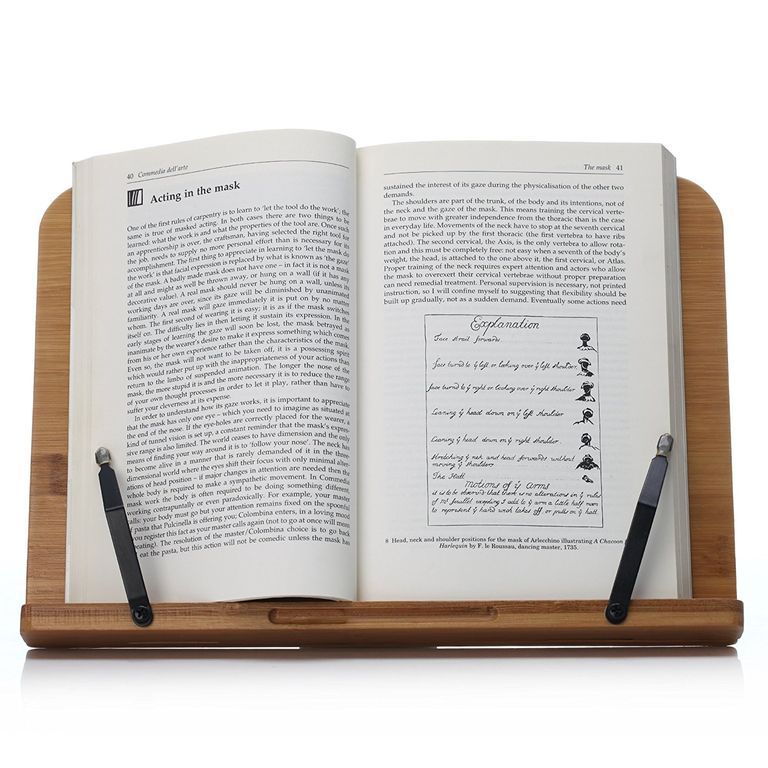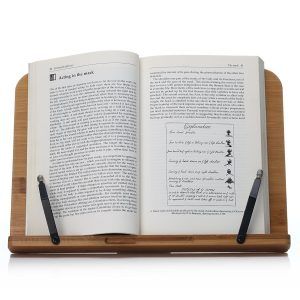 Practically perfect in every way.
Thumb Savers
Hands cramping from all the summer reading? Problem solved.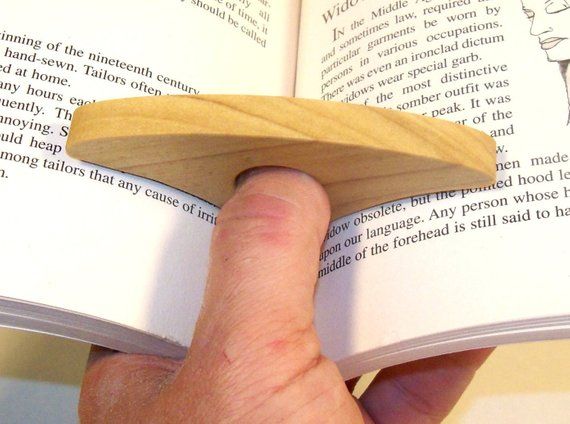 Goodbye, hand cramps!
Such beautiful lines and it relieves hand cramps.
Like a bird, or flying nun.
Do you have a favorite wood? That padouk is lovely!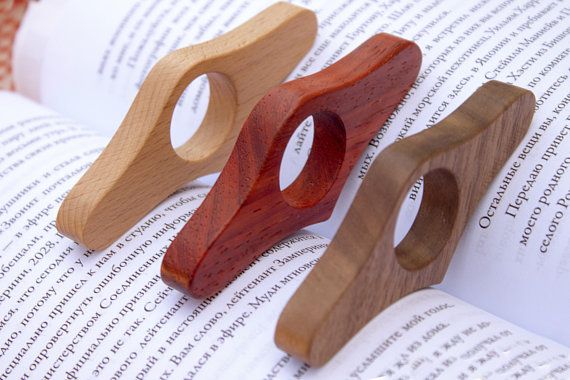 How many thumb book holders is too many?
Keep your sticky fingered friends off your thumb book holder with you initials!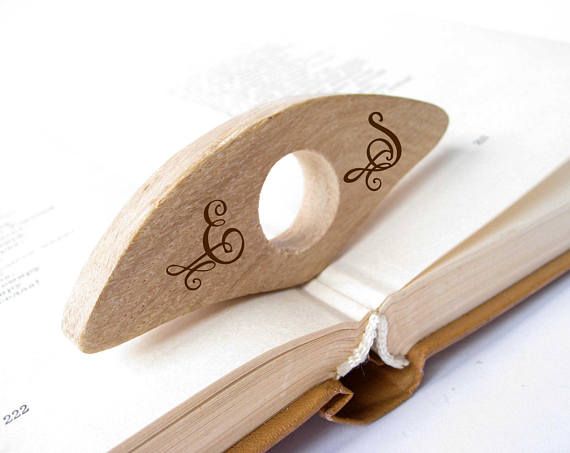 R.A.B.?
Come on, you know Bruce Wayne did not hold his own books open while reading!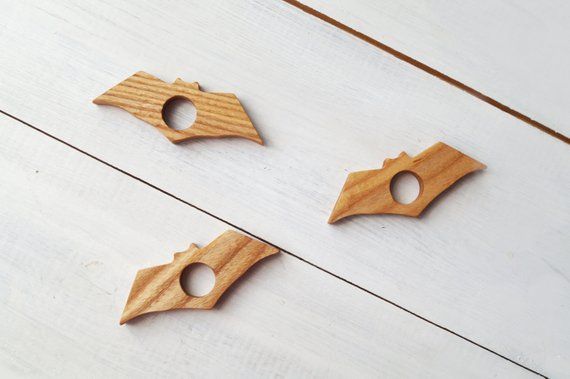 Na-na-na-na-na-na-na-na Bookman!
Change things up with a metal thumb holder!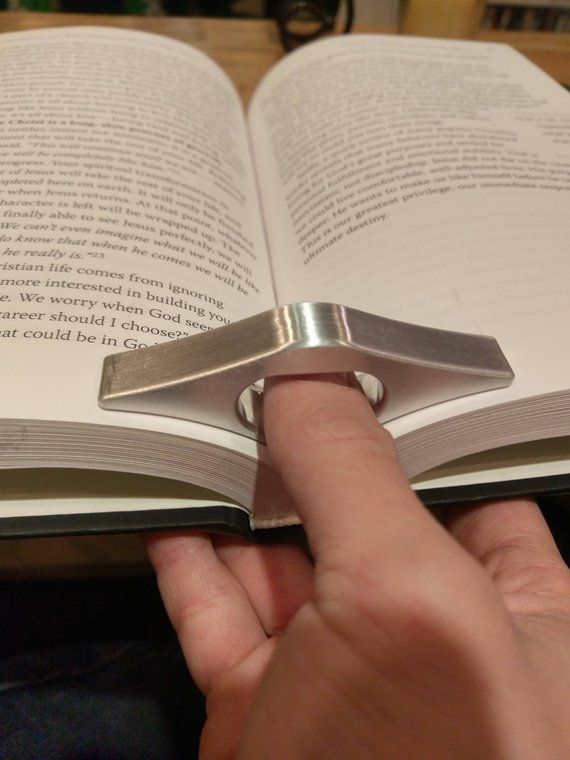 Shiny! Malcolm and Jayne are def reading with this!
Book Weights
A "bookworm" filled with metal and lavender. You can even combine it with the stands!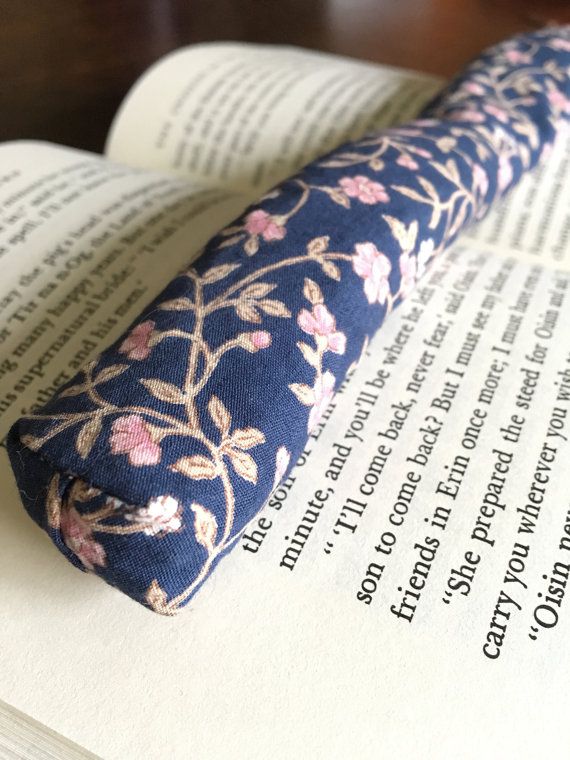 You can be both floral and metal while reading!
Weighted in the ends, this book bone will offer you ease of underlining or training your eye on the right line.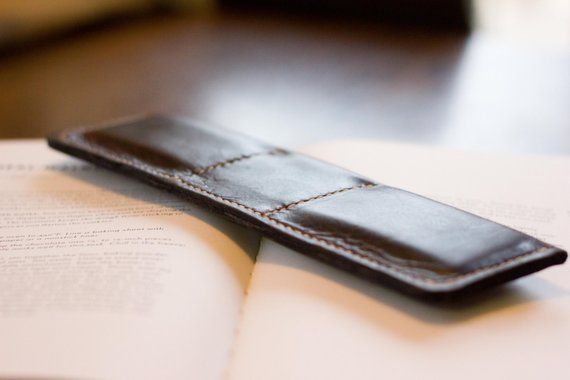 The boning will keep your book open and your underlines straight!
Tula Pink fabrics filled with sand look both practical and Instagram-ready.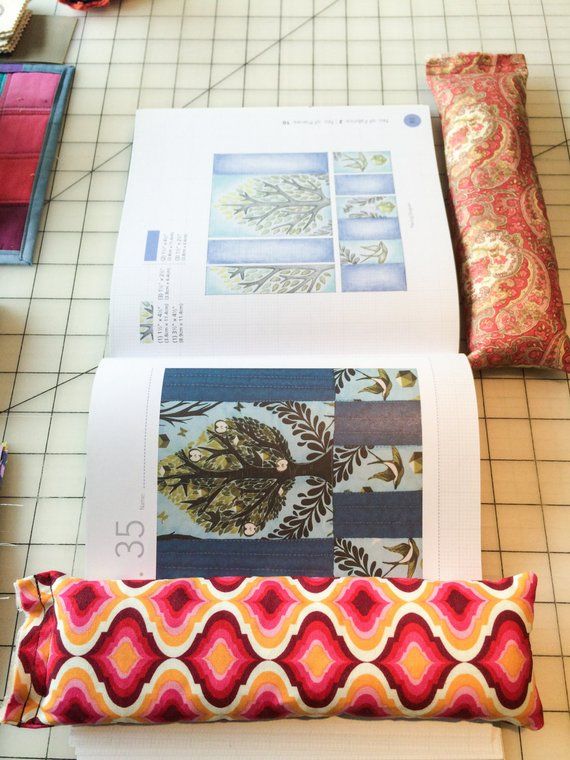 Tula Pink patterns with books, a perfect match!
A urethane book weight that won't slide off even the stiffest spine.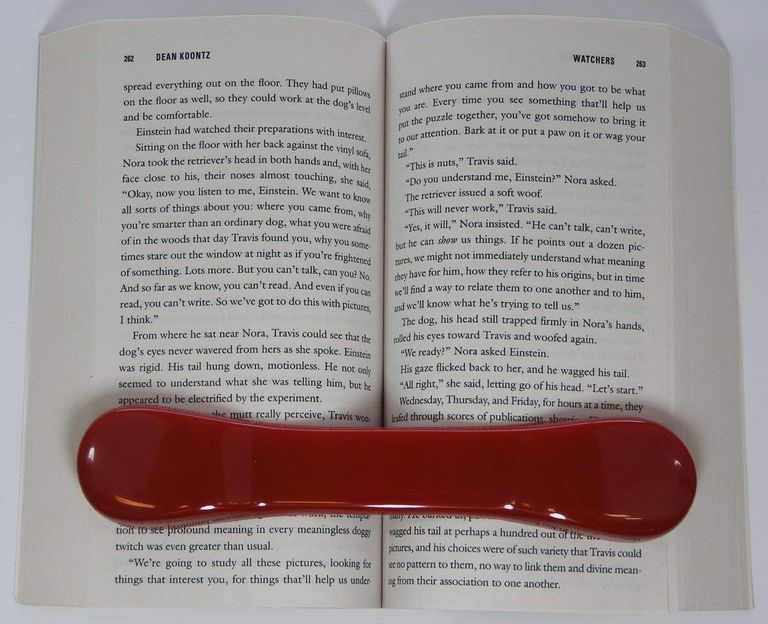 A risqué name and it looks like a sex toy? Just tell Nana you only use it for reading.
This book weight is filled with repurposed cotton so you can feel eco-friendly while getting a little reading done.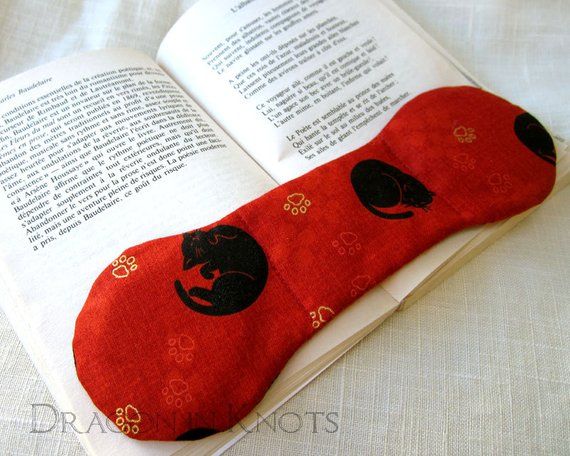 Nothing says books like a kitteh.
Clear, acrylic, and food proof. Sloppy joes/janes are back on the menu, readers!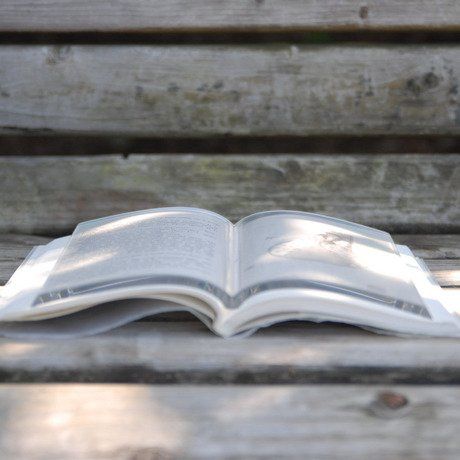 A lunching book lover's delight!
Make Your Own
Get out your hooks and crochet yourself an owl book/tablet holder!
Those eyes have seen so many books.
Make a carrot book weight to send yourself subliminal snacking messages.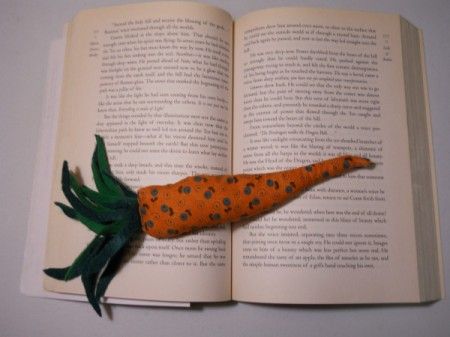 Healthy reading!
Knit yourself a book weight so that you can do more reading…and knitting.
Oh the pretty!
If you have got a power drill and wood glue, you're halfway to making your own book stand!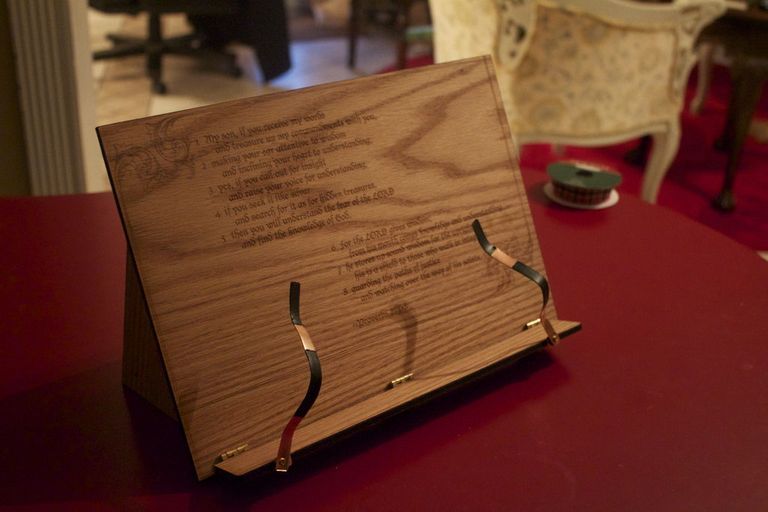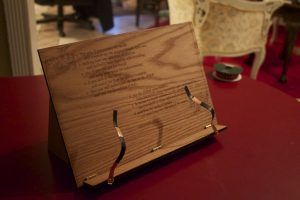 Don't forget to bring your woodworking skills!
If you're looking to get really comfortable while reading and want something beyond book holders, check out some of our favorite reading pillows! Also, hit the comments to share your favorite book holders!