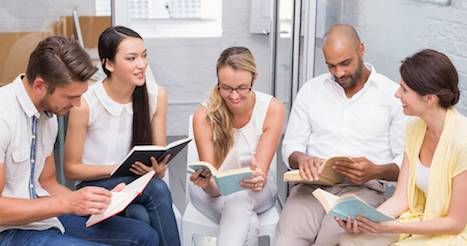 This month's poll is sponsored by The Book of Aron by Jim Shepard.

---
Picking a good book club book is more art than it is science. You have to know your club's members, what they're interested in, how far out of their comfort zones they're willing to go, and (if you're brave and your book club has enough wine) how shouty the discussion can get and still be fun.
So we want to know about the best books you've read for book club! Share up to three favorites in the form below by 11:59pm Eastern next Wednesday, May 11, and we'll report back with the results.