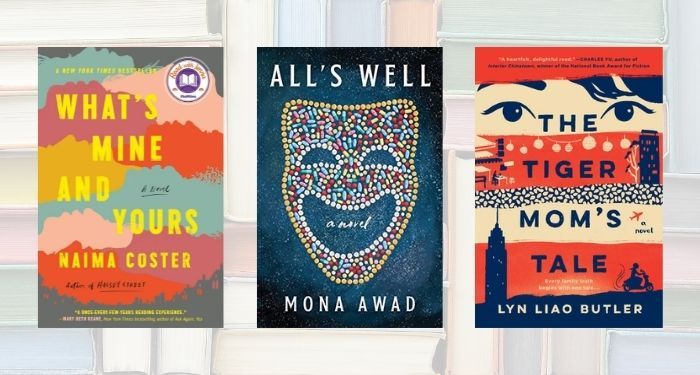 Lists
The 20 Best Book Club Books For 2021
This content contains affiliate links. When you buy through these links, we may earn an affiliate commission.
Whether you're back meeting in person or still catching up with your book club on Zoom, book clubs haven't slowed down in 2021. I myself have joined a few new ones in the past year. There's something so satisfying about connecting with other people about books. Whether you loved the book or hated the book, after you read a book, it's nice to get to talk about it.
2021 has been a good year for book clubs, which means 2021 has been a good year for book club books. So much of the world seems out of our control, and it's been comforting to escape into a good book and connect with friends about it. If your book club is looking for new books from this year to read and discuss, there are so many great options from this year.
This list includes 20 books that are perfect for book club discussions. They're compelling and fun to read, so you won't have any problem getting through them before your next club meeting. These books also packed with plenty of topics worth talking about, whether it's the wild plot twists, the heart-warming relationships, or the thought-provoking themes the story brings up. The books on this list span several genres, so your club will have something fun to read no matter what genre they prefer. And because 2021 has been such a stressful year, a lot of books on this list are uplifting, feel-good novels that promise an escape from whatever's troubling you in the real world.
So grab your book friends and get ready to read!
The Best Book Club Books 2021
---
If you're looking for more guidance for getting your book club going, we've got some suggestions for you! Have the books you want to read but don't have club to read them with just yet? Here's your guide to starting your own book club. Also! Here are some ideas for book club discussion questions to get the conversation going. And if you'd rather just keep things online for now, here are some of the best online book clubs you can join right now. Happy reading, and happy chatting it up with your book club friends!