Lists
The Best Beach Books of 2019
This content contains affiliate links. When you buy through these links, we may earn an affiliate commission.
Summer is near, which means people are headed to the nearest (or sometimes farthest) beach to catch some rest, relaxation, and vitamin D. And there's nowhere better to catch up on your reading than a sunny beach with a piña colada in hand. But with so many great books out, where do you start? No worries! We've put our heads together to pick the best beach books of 2019, just in time for your vacation.
Even if you're not headed to a beach any time soon, these books are sure to put you in a beachy state of mind. All of these books are wonderfully readable and sure to take your mind off your everyday worries. No sand required.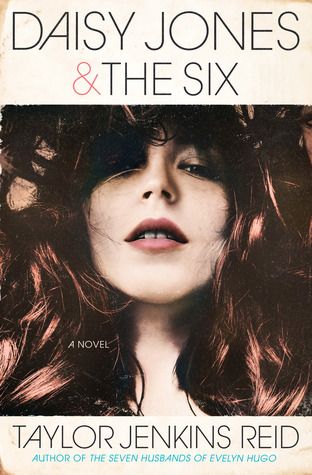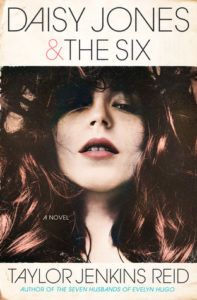 Reid tells a great story about a Fleetwood Mac–like rock band, their lyrics, and their internal dynamics, all in documentary-style format. It's a fast, fun read. I loved it, my mom loved it, my aunt (who literally read it on a beach) loved it. It's a well-written story that digs into the drama of the rock world in a realistic but emotional way, evoking characters so familiar that you'll find yourself believing this is a real band. When I was finished, I found myself wanting to look up the recordings of the song lyrics in the book. They felt real by then, and I wanted to hear them.
Ayesha at Last by Uzma Jalaluddin (June 4, Berkley Books)
I can't think of a better beach read than a diverse, modern retelling of Pride and Prejudice. In a close-knit Muslim community in today's Toronto, Ayesha is training to be a teacher while wishing she could devote her time to poetry. Meanwhile, her flighty cousin Hafsa demands Ayesha cover for her with their loving but strict family. When Ayesha meets Khalid, a conservative and judgmental (but handsome, of course) neighbor, she must examine her own desires and decide once and for all what she wants from her life. Ayesha at Last is a charming novel with some smart twists on the familiar Elizabeth and Darcy story. Ayesha and Khalid's delightful will-they-or-won't-they bickering makes this a perfect book to devour on a sunny beach.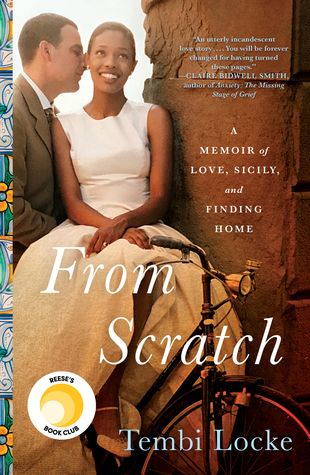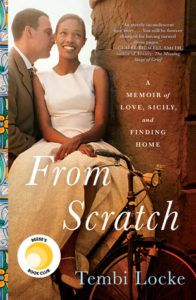 So this is a love story. And it begins in Florence, with stops in Sicily and Los Angeles. Sounds like a beach read, right? Yes and no. Without ruining it overmuch, this is a sad, beautiful memoir about falling in love, starting a family, finding a second home, and food. If you are like me and love a story about going someplace and becoming completely enchanted by it, then I think you will love this—just as long as you know that there is a hard edge of reality here, a bitterness that offsets the sweeter entries in this kind of story.
—Jeff O'Neal
The Wedding Party by Jasmine Guillory (July 16, Berkley Books)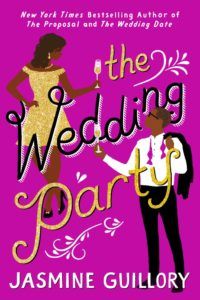 The third of Guillory's absolutely addicting romance novels in a series, The Wedding Party follows The Wedding Date and The Proposal with the story of Maddie and Theo, who can't stand each other…and can't stop seeing each other. Naked. If you know what I mean. Don't leave this one where the kids might pick it up—it's steamy. (Or maybe do—let the kids learn about consent!)
Unscripted by Claire Handscombe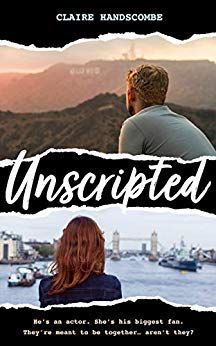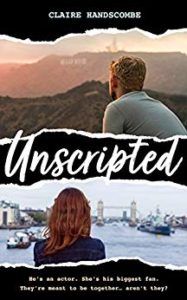 Okay, full disclosure—this one's mine! It tells the story of an aspiring writer called Libby who has a crush on an actor called Thomas Cassidy—and her determined plan to get him to marry her, which involves convincing him to write a screenplay with her. It's told from multiple points of view: Libby, Libby's ever-devoted friend Dan, Thomas the actor, and a long-ago ex-girlfriend of the actor. The chapters are short, which is ideal for fitting in dips in the ocean. And now I'm going to run away because it's very not British to brag—but there are some nice reviews on Amazon if you want to know more about why it would make a great beach read!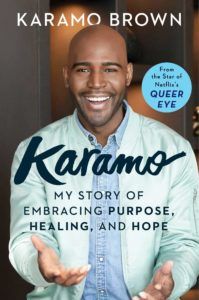 Karamo Brown is best known as the "culture" (or more accurately, self-love and emotional healing) expert on the hit Netflix show Queer Eye. But whether or not you're a fan of the show, this memoir is an excellent read. Brown's story is full of meaningful reflection on identity, fatherhood, and finding yourself, and he uses his own experiences to offer advice to readers. If you're looking do some personal growth during your summer vacation, Karamo is the perfect pick.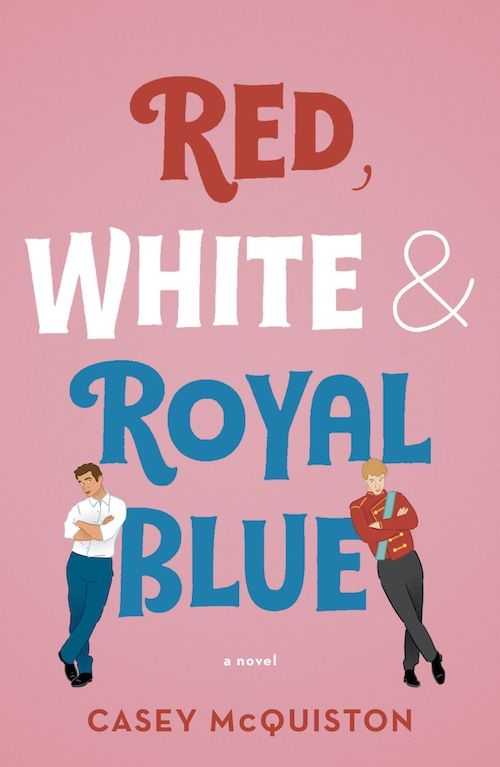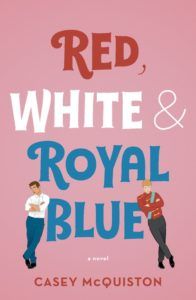 You're not going to find a book more feel-good and adorable than this one. It's all about the first son of the U.S. falling in love with the (youngest) prince of England in a romantic romp for the ages. Reading it just made my heart so incredibly happy, and I can't imagine anything I'd rather read on the beach.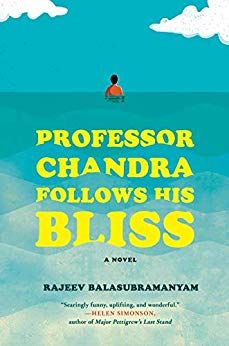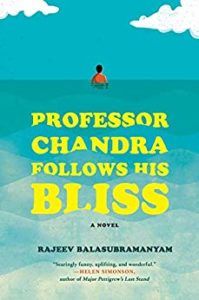 When Professor Chandra fails to get the Nobel — again — and then is knocked off his bike in Cambridge, he realises something has to change. Or maybe it's not that he realises it as much as fate pushing him there. He's never had any patience for what he'd see as sentimental mumbo-jumbo, and yet, through complicated reasons involving his ex-wife, he finds himself at a retreat at Esalen in Big Sur, which might just change everything. This is a warm-hearted, emotionally intelligent book, and what could be more beachy than California?
Lock Every Door by Riley Sager (July 2, Dutton)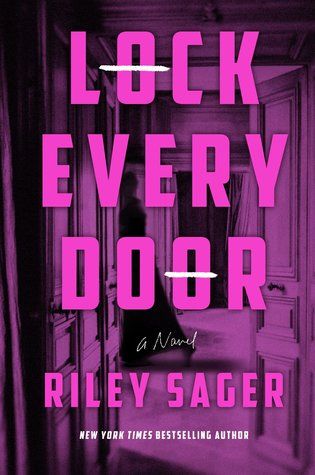 Over the last couple of years, I've started to find the thrillers I read predictable. Usually, it isn't too hard for me to predict what's going to happen and by whom. But Riley Sager has really come up with something unique with their latest, Lock Every Door. I bet you'd take an apartment sitting gig in Manhattan's most high-profile building for $1,000 a week. But what if it came with some strange rules: no visitors, no nights away from the apartment, and no talking to the other residents? And what if other apartment sitters start disappearing?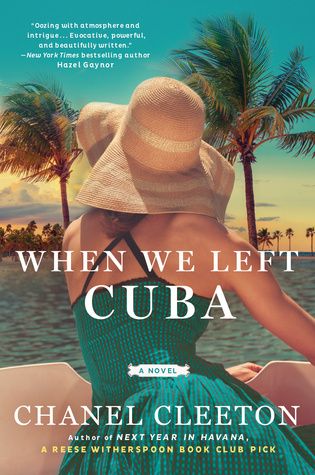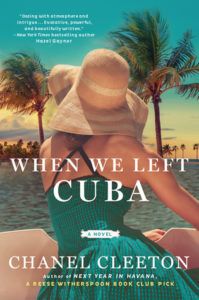 This is the perfect mix of historical fiction, romance, thriller, and drama to keep you on the edge of your beach towel. After the Cuban Revolution, Beatriz is still reeling from her family's exile from their homeland and grieving the murder of her twin brother. When she's approached by the CIA with an opportunity to infiltrate Fidel Castro's inner circle, she sees a chance for revenge. Beatriz is the perfect heroine—smart, brave, passionate, daring—and her story has a little bit of everything. And since much of the plot is set in Florida or Cuba, it's guaranteed to put you in a beachy state of mind.
An academic beach read? Yes, and an extremely readable one at that. Thomas examines the lack of availability of fantasy to Black children, the problem of representation on the page and screen being not just a lack of diversity but the presence of stereotypes in existing representation, and placing the blame where it belongs: with adults. The book offers insight and explores specific examples, while seeking to "emancipate the dark fantastic" and decolonize fantasy.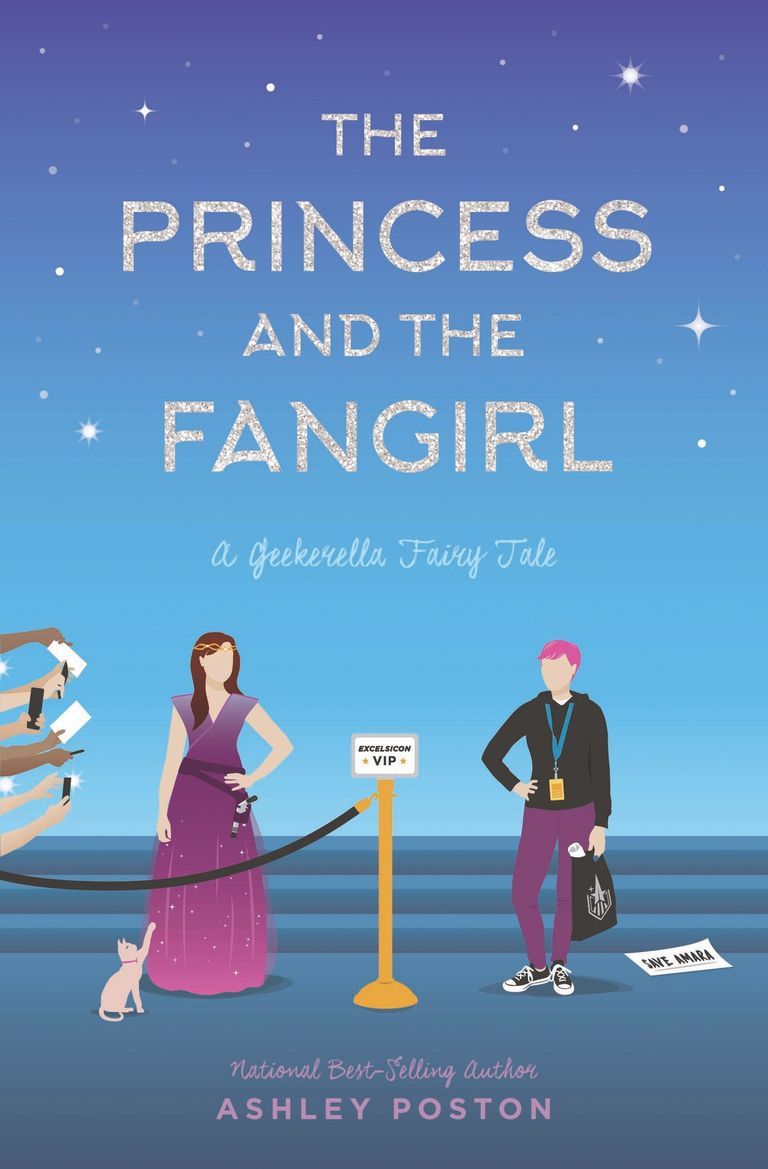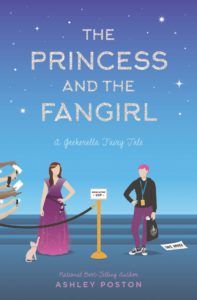 This story is a love letter to space opera fandoms, and an eye-opening experience on what happens when women work together in a society that pits them against each other. When fangirl Imogen gets mistaken for an actress from Starfield, said actress Jessica Stone is annoyed and angry, especially since Imogen is trying to save the character that Jessica would rather stay dead. She then asks Imogen to switch places with her, however, when she's accused of leaking the script to the upcoming Starfield movie. It's remarkable how both women gain perspective; Imogen after reading Jessica's social media and dealing with skeevy dudebros realizes why an actress may not see her character's importance, while Jessica gets to witness firsthand the positive impact her character has. This novel acknowledges that fandom can be a double-edged sword, but one edge has love.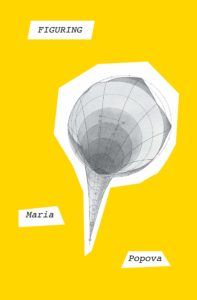 Am I really recommending an almost-600 page hardcover nonfiction book for a beach read? Well, yes. I am. Get the ebook or the audiobook! This book seeks to find meaning in the lives of astronomers, poets, and others throughout history, from Maria Mitchell to Emily Dickinson and more. While it often examines life's horrible disappointments, lost loves, and other personal tragedies, reading it just makes me feel good. And the table of contents is a poem.
I Wanna Be Where You Are by Kristina Forest (June 4, Roaring Brook Press)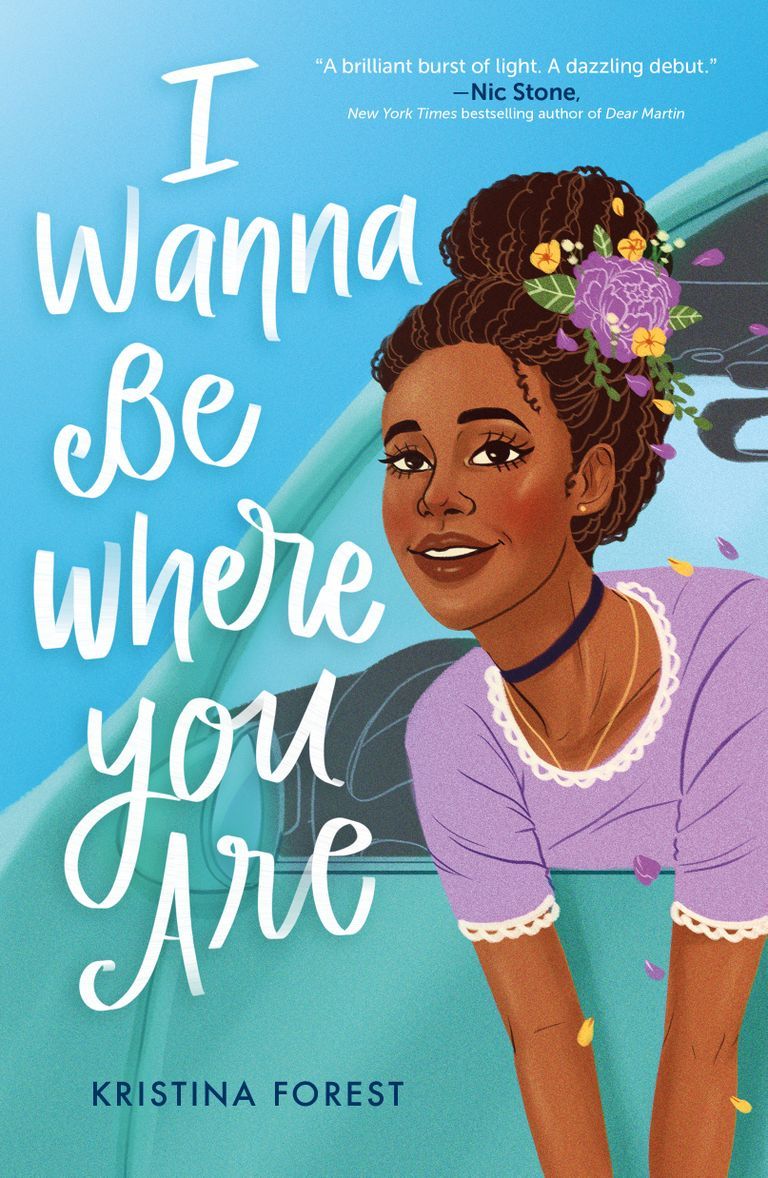 I read an advanced copy of this YA romcom, but it is such a delight that I think it will take up permanent status in my beach bag for rereads this summer. In short, it's a Black ballerina road trip romance. So pretty much the best summer read you could hope to swoon over while at the beach. But more important than just the sweet, sweet smooches and hilarious awkward moments is the main character Chloe's personal journey. She starts out as a shy girl who always listens to her mother and hides big parts of herself away from the world. By the end of the week, she's a powerhouse determined to fight for a spot at her dream dance conservatory and admit her feelings for the oh-so-cute neighbor boy, Eli. Watching her grow up is a delight, and the kissing and ugly-cute dog moments are the cherries on top!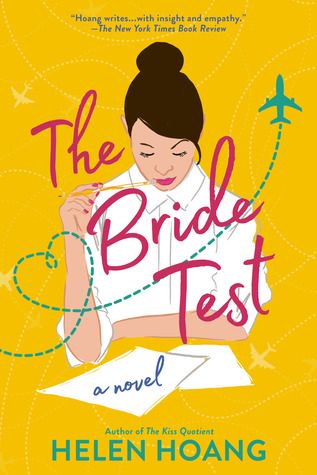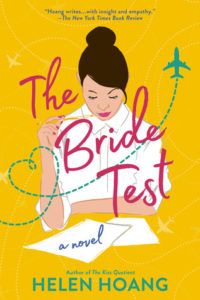 If you're looking for romance with charm, humor, and steamy chemistry, you MUST check out Helen Hoang. Her debut novel The Kiss Quotient was delightful, but I loved The Bride Test even more. I adore the way Hoang centers characters that normally get left out of romantic narratives. This books tells the story of Esme, a working class single mother from Việt Nam hoping to make a better life for her family, and Khai, an autistic man convinced he's incapable of love. When Khai's mom decides Esme is Khai's perfect match and flies her to California to introduce them, the two enter an awkward agreement to fake a relationship for her sake. But then real sparks start to fly. This love story is so heartwarming and delightful, and it's sure to bring you some summer vacation joy.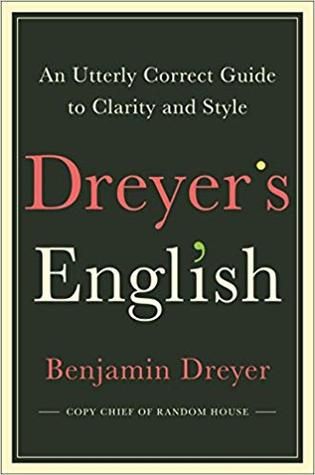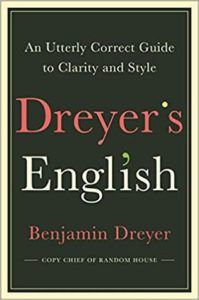 I don't believe that everything should be edutainment, but this book is and it's excellent. Dreyer, the Random House Copy Chief, balances old-school grammarian rules with updated style preferences that reflect the world we live in. Language evolves, and his guide to using it properly is a fun read (and will probably improve your writing).
So, what books are in your beach bag this summer? Let us know what you're reading on the beach in the comments! You may also enjoy:
5 Beach Floats for Your Beach Reads
Quiz: Plan a Beach Vacation and We'll Give You a Book to Read