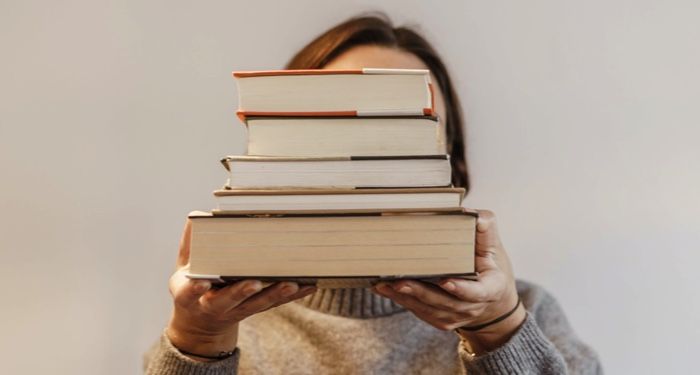 Best Books
The Best Books We Read in 2022 (That Weren't Published in 2022)
This content contains affiliate links. When you buy through these links, we may earn an affiliate commission.
I've discovered a secret to reading joy in recent years, and I share it with anyone who listens. It's this: don't get too hung up on the hot-off-the-press buzzy books. If you're steeped in BookTok or Bookstagram, or you're a professional book nerd — a bookseller, an author, a podcaster — that can be hard to do. You might want to be part of the conversation about the new books; you might want the social media likes that come from posting about a novel everyone is excited about. Maybe a certain book is zeitgeist-y and relevant to your life or the broader culture right now. And sometimes, the allure of other people's enthusiasm is impossible to resist. If you're around a lot of enthusiastic people — either in real life, or online — then that allure is even more powerful.
But here's the thing: just because a book is new, that doesn't mean it's superior to others. And because there are only a limited number of hours in a day, the more of the new books we read, the less time there is to read older books which might be just right for us in that moment. In 2020, with everything else going on, I leaned heavily into that: I wasn't going to make myself read anything I only wanted to want to read. I read what I actually wanted to read, regardless of year of publication. I discovered some great books as a result.
I'm still surrounded with a lot of book enthusiasts, and I'm lucky enough to get sent ARCs by publicists, so most of what I read is still brand new. But in the midst of a depressing winter I started my year, with the most delightful comfort read: the first Winnie the Pooh by A.A. Milne. And more recently, I dragged myself out of a reading slump with The Hating Game by Sally Thorne, having loved the movie.
I asked my fellow Book Rioters what backlist books (books published before 2022) they've enjoyed this year. Here's what they said.
Want some more backlist inspiration? Check out The Blockbusters That Time Forgot, How TikTok Gave Colleen Hoover and Her Books a Resurgence, and I Found My Way Back to Reading Joy, And My Path Was Backlist.