This post about the best audiobooks of 2017 is sponsored by Penguin Random House Audio.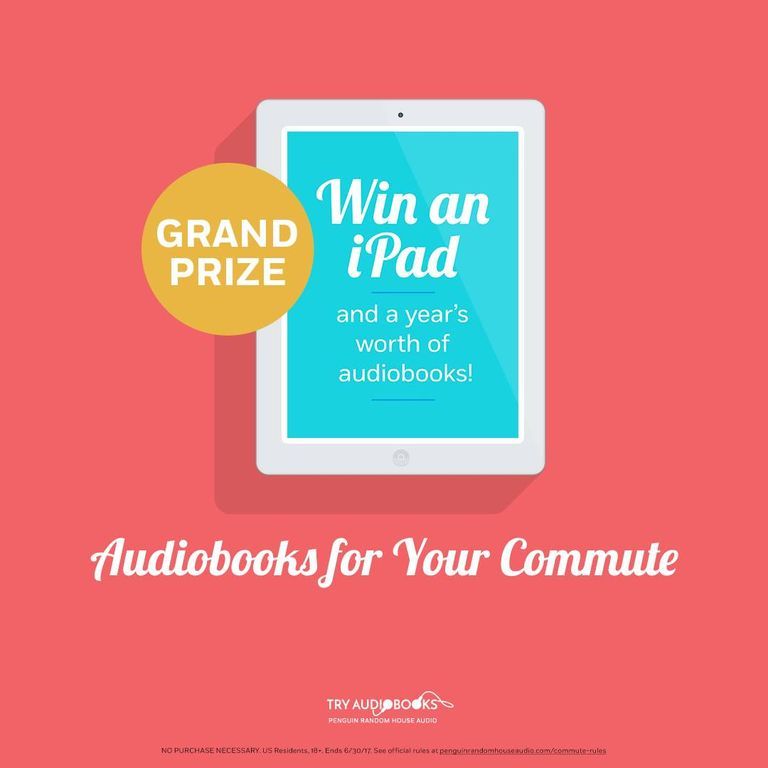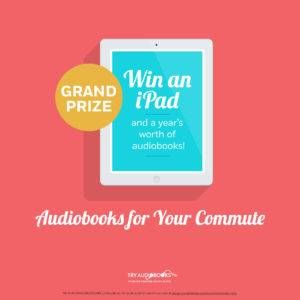 Enter the Penguin Random House Audio sweeps to help "Transform Your Commute!" We all know commuting can be stressful, so why not take that time on your way home to unwind with a good audiobook? Visit TryAudiobooks.com/commute to download your free audio copy of Pride and Prejudice and be entered to win the Grand Prize of an iPad and a year's worth of audiobooks for your commuting pleasure!
No purchase necessary. Enter between 6/01/17 and 6/30/17. Open to US residents, 18 and older. Void where prohibited or restricted by law. See Official Rules for full details.
---
When I became a fan of audiobooks I started with memoirs, as recommended, but I immediately jumped into mysteries since I can't pass one up, and from there have grabbed from any and all genres because I can't get enough of great books in my ears. Getting to tune out the world with my earbuds in and a great story being narrated to me is one of my favorite things. The more the audiobook industry grows, the more choices there are, and the bigger my TBR list grows, the more time I need tacked on to every day! Until that happens I'll have to settle for sneaking in as much listening as I can whenever I can. Here are my picks for best audiobooks of 2017 so far:
Best 2017 audiobook for fans of detective and action movies: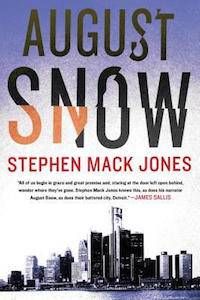 August Snow by Stephen Mack Jones, Mirron Willis (Narration): An ex-cop/ex-marine–who won a gigantic wrongfully-dismissed lawsuit against the police department–returns to his childhood home in Mexicantown, Detroit where he quickly finds himself wrapped up in a mystery. Even though Snow turned down Eleanore Paget's request to hire him to investigate her investment bank when she dies he finds himself on the case–and in constant danger! Jones does a fantastic job of bringing Detroit to life like a character, including the racial harmony, tension, and racism. While much of the FBI, cybercrime, and shoot-'em-up scenes aren't necessarily plausible as a fan of action movies I loved them. I could also see August Snow as a great television character in an adaptation. Mirron Willis has the type of rhythm and deep-ish voice that makes me want to curl up and listen for hours.
Best audiobook from 2017 for fans of memoirs–and authors that cut themselves open and bleed on the page: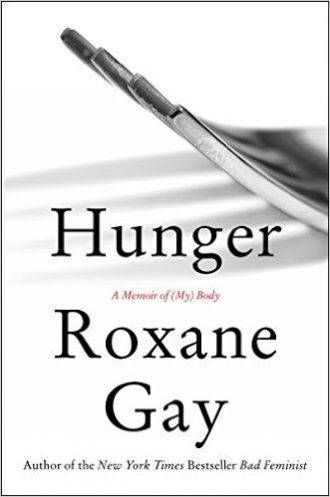 Hunger: A Memoir of (My) Body by Roxane Gay: Many Rioters have already been raving about this memoir and Gay deserves all the praise. Not only is this a deeply personal memoir but, as all of Gay's work does, it forces conversation on important topics that need to be had. I always choose the audiobook for memoirs when it's narrated by the author and Gay does not disappoint with her lovely, sometimes quiet-ish voice which contradicts the impact of the words but matches the vulnerability of the work.
Best audiobook for fans of perfect narrator choice–and Sherlock Holmes: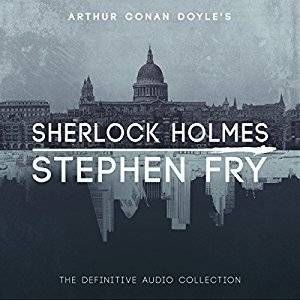 Sherlock Holmes by Arthur Conan Doyle, Stephen Fry (Narration): Stephen Fry narrating Sherlock Holmes is as lovely, delightful, and fantastic as it sounds! This is perfect for fans of Holmes and also a perfect introduction as you get four novels and four short stories along with an introduction to each where Fry gives a bit of his personal relationship with the work along with interesting facts, tidbits related to Doyle, the era, etc. I don't do much rereading but Holmes narrated by Stephen Fry is 100% the exception–plus, I'm always delighted to read when Holmes and Watson meet.
Best 2017 audiobook for fans of Erin Morgenstern's The Night Circus: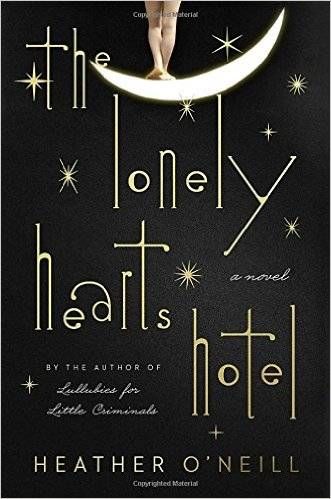 The Lonely Hearts Hotel by Heather O'Neill, Julia Whelan (Narration): O'Neill has created a fantastical feeling that combined with the imaginative writing, and Whelan's narration, made me feel as if a vintage movie was playing inside my brain. It was all so vivid I wanted to reach my hand out and run away with Rose–or join the circus. I hadn't had this kind of immersive feeling since The Night Circus! And the beautiful writing helped cushion the heartbreak of Rose and Pierrot's lives: two children–who are quirky and gifted and creative and in love– growing up in a Montreal Orphanage in early 1900s and their subsequent teen and young adult lives. This is still holding strong as one of my favorite reads of 2017.

Best audiobook for fans of literary work with a mystery: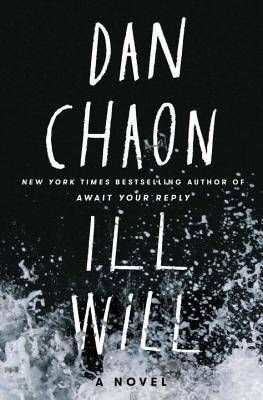 Ill Will by Dan Chaon, Narrated by: Ari Fliakos, Edoardo Ballerini, Michael Crouch: Sometimes I plan on listening to an audiobook while walking the dog, or doing a chore and quickly realize the audiobook is so good that my day now has to change so that it can revolve around allowing me to continue listening. Ill Will was that! In the '80s Dustin Tillman's mom, dad, aunt, and uncle were all murdered leaving him, his adopted brother, and twin cousins orphaned. He's now a psychologist, husband, and father who finds the past coming back as his brother is being exonerated of the murders thanks to DNA evidence. It was Tillman and a cousin who had pointed the finger originally sealing his brother's fate–back when the country actually thought there was a wave of satanic groups coming for us. But that isn't all Tillman is dealing with: his wife is dying; he has a new patient convinced that he can crack a serial killer conspiracy of why college athletes keep getting drunk and drowning; his brother Rusty is reaching out to his son. A perfect read for fans of literary works as it takes a deep dive into the characters lives and thoughts, past and present.
Best audiobook from 2017 for fans of multicast:
Human Acts by Han Kang, Narrated by: Sandra Oh, Deborah Smith, Greta Jung, Jae Jung, Jennifer Kim, Raymond J. Lee, Keong Smith: One of my top five reads last year was The Vegetarian so I could not have reached for this audiobook fast enough! With that kind of pressure it's easy for a book to not live up but Kang is an exceptional writer and storyteller and while very different from The Vegetarian this was just as good. Kang is incredibly gifted in telling stories–sometimes brutal, dark stories–in completely unique ways which keep me unable to look away. In Human Acts she uses different bodies to take the reader into a historically violent time in South Korea: 1980 Gwangju Uprising and the aftermath. I can't often do brutal, but I will follow Kang into any story and the full cast of narrators do a fantastic job with her work.
And now I must leave you because all this talk of audiobooks has me glancing over at all the recent and soon-to-release ones on my TBR list and my ears are itching for them! What are your favorite 2017 audiobooks so far?
---
We're giving away a stack of our 20 favorite books of the year. Click here to enter, or just click the image below.

---