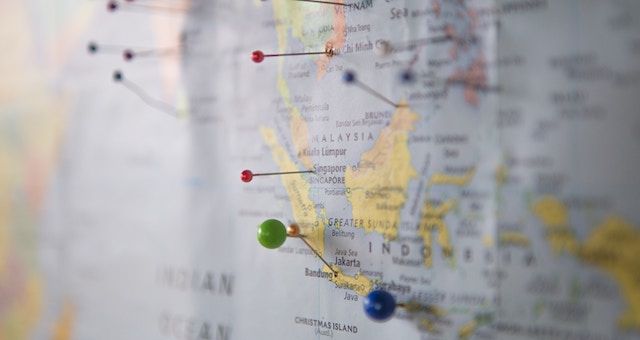 This content contains affiliate links. When you buy through these links, we may earn an affiliate commission.
Editors of The Best Asian Short Stories anthology, now in its third year, have announced their 2019 selections.
TBASS is considerably younger than the Best American Short Stories anthology, which launched in 1915. But this pan-Asian anthology brings together writers from across the continent. It focuses both on those who write in English and on those who are translated into the language.
This latest anthology—founded by series editor Zafar Anjum—is set to be released during the Singapore Writers Festival on November 8, 2019.
25 Stories, 15 Countries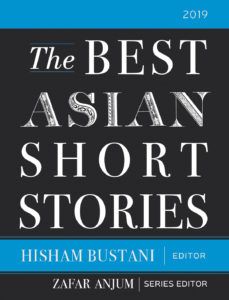 The editor of this year's TBASS is Jordanian short story writer Hisham Bustani. The authors of the collection's 25 stories are from 15 Asian countries: Kazakhstan, Malaysia, Georgia, Philippines, Uzbekistan, India, Syria, China, Palestine, Bangladesh, Lebanon, Singapore, Taiwan, Japan, and Hong Kong.
Bustani selected stories by both acclaimed and award-winning authors—such as Uzbek writer Hamid Ismailov, whose work is translated here by Robin Munby—and by debut authors such as Palestinian Deena Dajani. Her short story "These are the Rules of Exile," which won an Editor's Award, was her very first.
"It had been sitting on my desktop for over three years because of a sinking feeling that it was not good enough," Dajani said over email. "Still, I couldn't quite let go of it. (I couldn't even bury it in one of the many folders on my desktop; it was always there.)"
"I had read some of Hisham [Bustani]'s short stories and liked how his writing challenges genre," Dajani said. "So when I came across the call for stories and saw that Hisham was editing the collection, I submitted my short story."
This was not, she said, "with any expectation that it would be accepted, but with the single hope that, because Hisham's work is genre bending, he may…take a few moments to offer feedback and advice. So you can imagine my surprise, delight, and continued disbelief at being selected and awarded an editor's award!"
Tilting Toward 'Experimental Writing'
According to TBASS series editor Zafar Anjum, he came up with the idea of this collection to "fill a void in the market and provide a platform." The aim is for Asian writers to reach a "global readership."
The criteria for selection is an "open writ," Anjum said. Each year, the "editor brings his or her sensibilities in making the choices."
For Bustani, this meant experimental writing. "I totally avoided cliche approaches and simplistic subjects," Bustani said over email. "I also avoided what is prevalent today in mainstream publishing: character- or plot-driven narratives." He added that by "experimental," he means work that devises "new ways and approaches to writing a short story."
Beyond that, Bustani wanted to celebrate Asia's many written languages. Although disappointed by the relatively few translated submissions (which resulted in just 24% of selections), he was pleased by the multilingual nature of the works. He said that many who wrote in English "wove Asian languages into their texts. So we ended up having Turkish, Russian, Chinese, Japanese, Tagalog, and even Malaysian English inside the texts."
Bustani feels TBASS is important because it's "one of the very few mediums out there to showcase Asian writing."
Literarily Exciting, Politically Significant
Dajani added that she feels collections like The Best Asian Short Story are both literarily exciting and politically significant. "At a moment when so much of what becomes literary canon is based within narrow traditions, it is intellectually and artistically rewarding to be part of a collection where the focus is on multiplicity." This includes, Dajani said, " multiplicity across language, voice (translation), space/locale, and relationship to text."
Bustani said TBASS is also different from a collection like Best American Short Stories in that writers themselves submit to TBASS. This limits the effect of the "filtration mechanism" enacted through "the major literary journals of the land." This, Bustani said, gives "astonishing, unexpected results."
This includes two debut stories.
In addition to Ismailov's and Dajani's short stories, Bustani chose two others for an Editor's Award. These are: "Articles from the Parent" by Filipino writer Joel Donato Jacob and "End of the Line" by Indian writer Suchi Govindarajan.
Two other TBASS collections are available. Monideepa Sahu edited TBASS 2017. Debotri Dhar edited the 2018 edition.
According to Anjum, distributors make the books available throughout Asia, as well as globally through the online bookstore of Kitaab. Like TBASS, Kitaab seeks to connect Asian writers with readers globally.