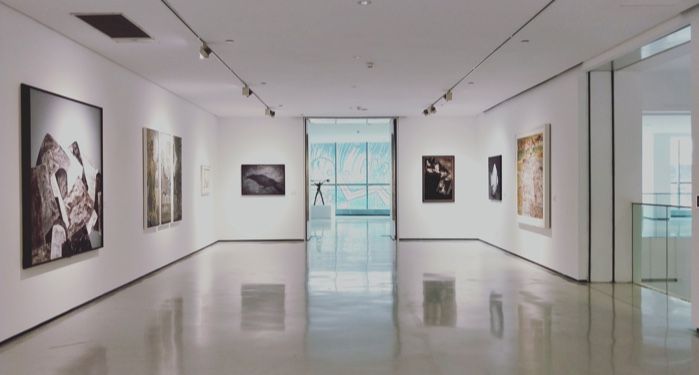 Lists
11 of the Best Art History Books
This content contains affiliate links. When you buy through these links, we may earn an affiliate commission.
Despite what you may have heard about Art History being a frivolous course of study, it's much more than just memorizing the names and dates of paintings. At its core, Art History is a dynamic field which ties together skills in history, criticism, anthropology, architecture, sociology, linguistics, economics, chemistry, and so on, all through the lens of art. Art historians don't just end up as curators in museums (which are highly competitive positions). They can end up as artists, conservationists, critics, or involved in law, geopolitics, and social justice.
Some of us even end up writing for Book Riot.
If you're interested in exploring art history as a potential field or hobby, we've rounded some of the best art history books for you to get started. We've split this up into three sections: Survey, Art Criticism and Analysis, and Biographies.
Survey Art History Books
Art Criticism and Analysis
Art History Biographies
Dive into Art History Books
Though we've sorted through some of the best art history books, we would encourage you to seek out more. As you may have picked up, art historians like to get very specific. Chances are if you're into something like modern glass sculpture, or art of West African secret societies, or mid-century American Southwestern art, that someone has probably written something about it. Art history is about finding what moves you, then holding your breath and diving deep beneath the surface. There's a literal whole world of art out there to explore.
A Note on Terminology: Unfortunately, although the field is and has become very diverse, there are some disguised remnants of discriminatory taxonomy and categorization. This is most notable in the terms "Western" and "Non-Western" art. "Western" art refers to any art produced in Europe and by those of European, predominately white, ancestry. "Non-Western" refers to every other art regardless of the wide span of cultures, traditions, and peoples involved. Art History often prioritizes European art over that of the multitude of other art-making cultures. This article will try to constrict the use of these terms where able and will include non-European art history books.
As with most academic disciplines, many of the seminal texts are authored by white writers or professors who have had the opportunity to stay in the studies for extended periods of time. However, art history is an international field, and the growing number of experts are very diverse. Most advanced studies in art history are extensively specialized and focused, which is why you may not see many women or writers of color in immediate survey texts, but as the authors of more highly focused scholarship.