Here's Where to Find the Best Aquaman T-Shirts
I can almost hear you thinking: Aquaman T-shirts? Why would I ever want one of those?
The answer is simple: because Arthur Curry has always been cool. People who try to say otherwise either don't understand the DC comics hero or are just plain wrong.
Let's examine the facts. First of all, Aquaman is the King of Atlantis, an advanced underwater civilization. His entire domain is the ocean, which makes up 70% of the Earth's surface. That's just science.
Also: he swims exceptionally fast, has superhuman strength, breathes underwater, and yes…communicates with sea life telepathically.
If you're rolling your eyes at that last one, the next time you see two dolphins side by side in the water, tell me you don't at least consider how awesome this would be:
To be honest, every Justice League character you love has had their corny season, but for whatever reason, Aquaman has never been able to fully crawl out of his in the same way others have. Somehow, it's just gotten into the public consciousness that Aquaman is lame.
This has led to DC mistakenly believing they needed to "reinvent" the character onscreen, and now we're stuck with Jason Momoa's cloying dudebro:
Seriously, gag me with a trident.
Thankfully, whatever you think about Justice League, Aquaman is at least being considered a legitimate hero again, worthy to share screen time with the likes of Superman and Batman.
If you want to help turn the tide of Aquaman's image (see what I did there?), consider adorning yourself with some of these awesome Aquaman shirts, jackets, or hats from around the internet. Here are some great sites for Aquaman apparel.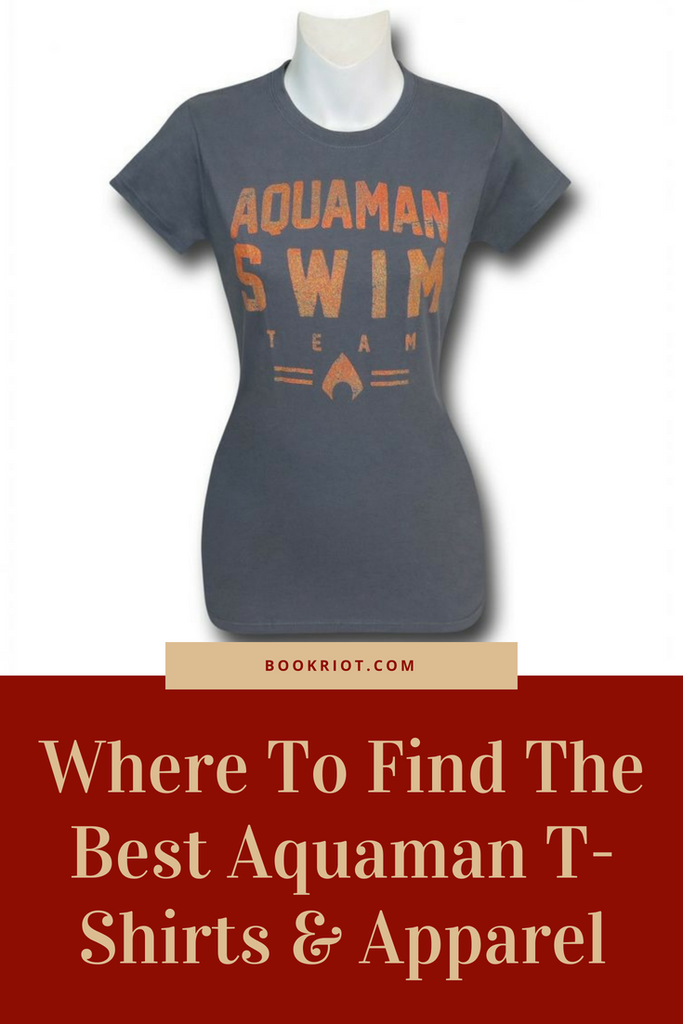 Best Aquaman T-Shirts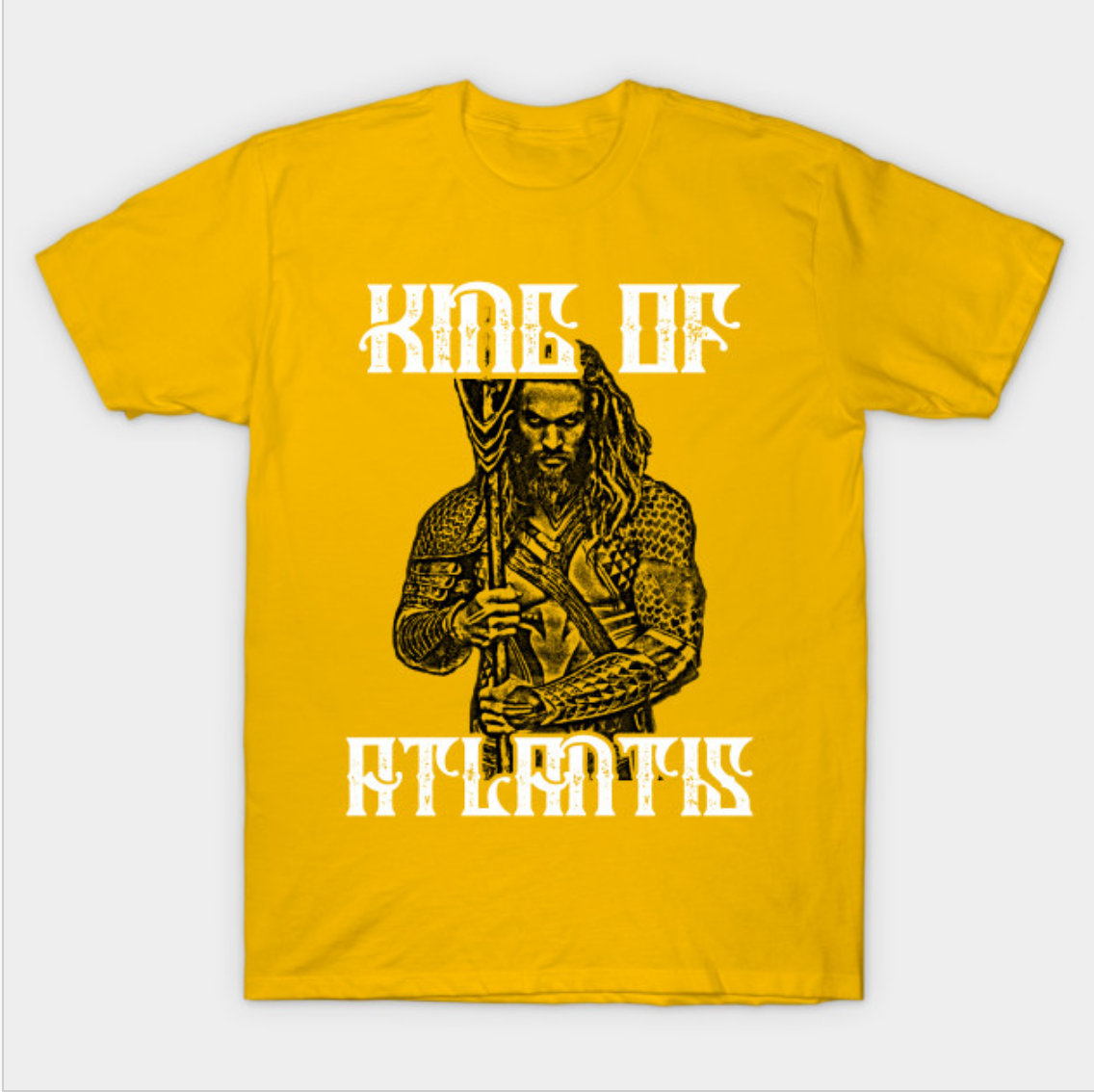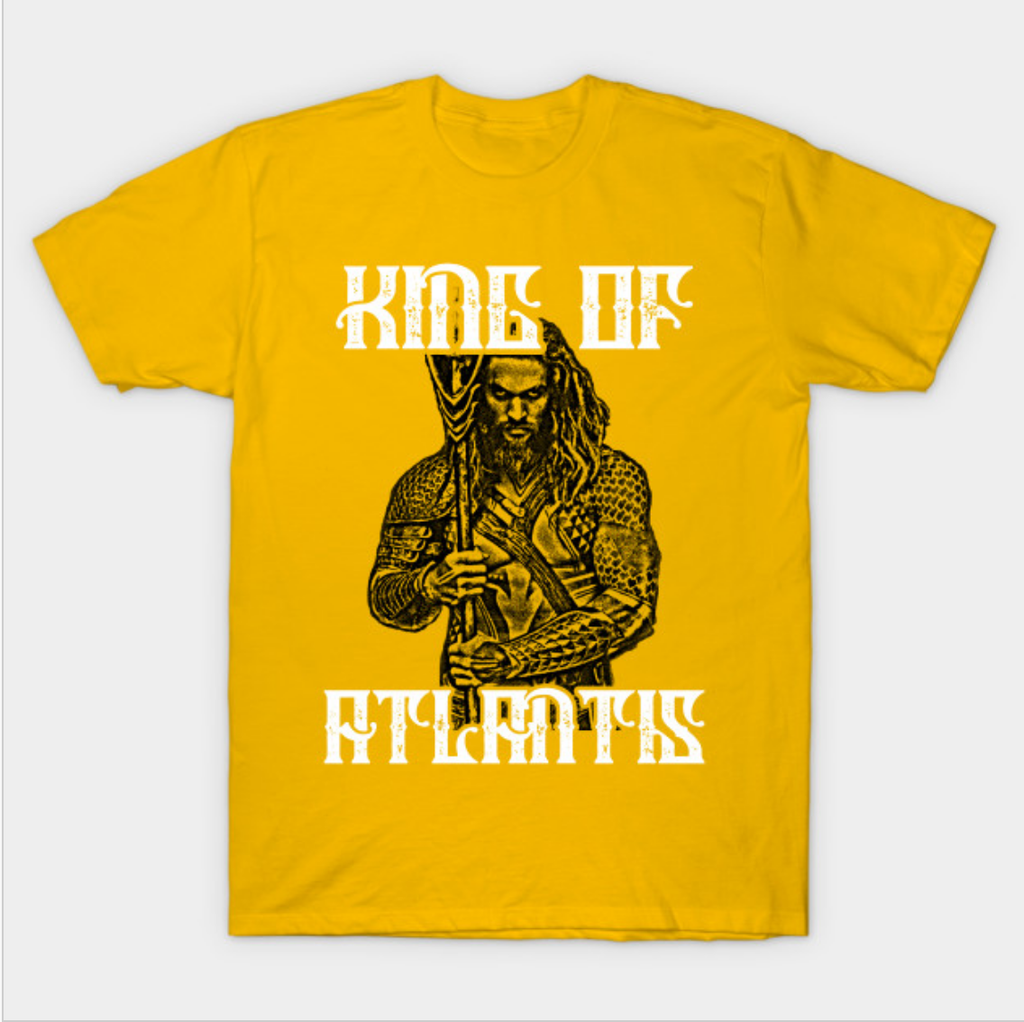 Teepublic is a popular site for shirts capturing the zeitgeist. They have Aquaman shirts in spades, including everything from Momoa's glower to more humorous takes on the character. If neither of those strike your fancy, there's plenty of plain Aquaman symbol shirts, glowing tridents, and more.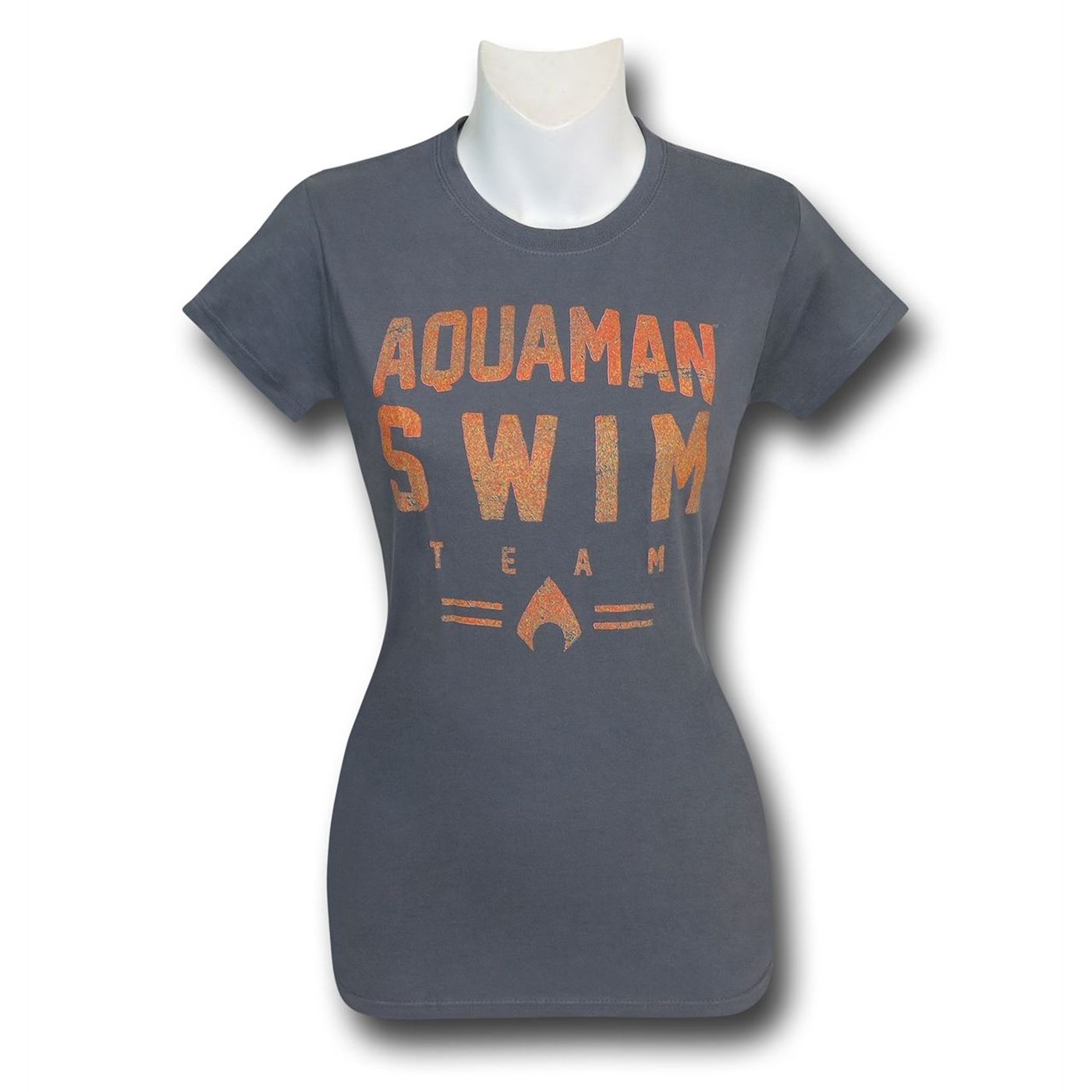 Superhero Stuff is the place for straightforward super gear, and Aquaman is no exception. They have some great takes on the brand, including this Atlantis Swim Team shirt (available for men as well) or this Aquaman version of the T-shirt tuxedo, so you can literally pretend you ARE Arthur Curry.
Superhero Stuff also has a solid collection of Aquaman symbol hats.
If you prefer Aquaman as one of the Justice League, this '80s retro site is the best place to look. They have some great options, but the best is by far this super-cute shirt that will make the perfect Father's Day gift next year.
Etsy is so much more than handmade crafts these days. The site has a lot of Aquaman apparel, like this cheeky "Always Be Yourself…Unless You Can Be Aquaman" tee. Or if Mera, Queen of Atlantis is more your thing, they have you covered there too.
Finally, if you'd rather not just wear Aquaman shirts but have $160 to put towards actually dressing like Aquaman, Film Jackets has the very same distressed leather jacket Momoa wears in Justice League. Swagger not included.
So, there you have it: Aquaman is cool, and therefore you should wear his shirts. Just be careful, since none of these are technically designed to get wet.
You can find more Book Riot coverage on anything superhero or graphic novel–related here!