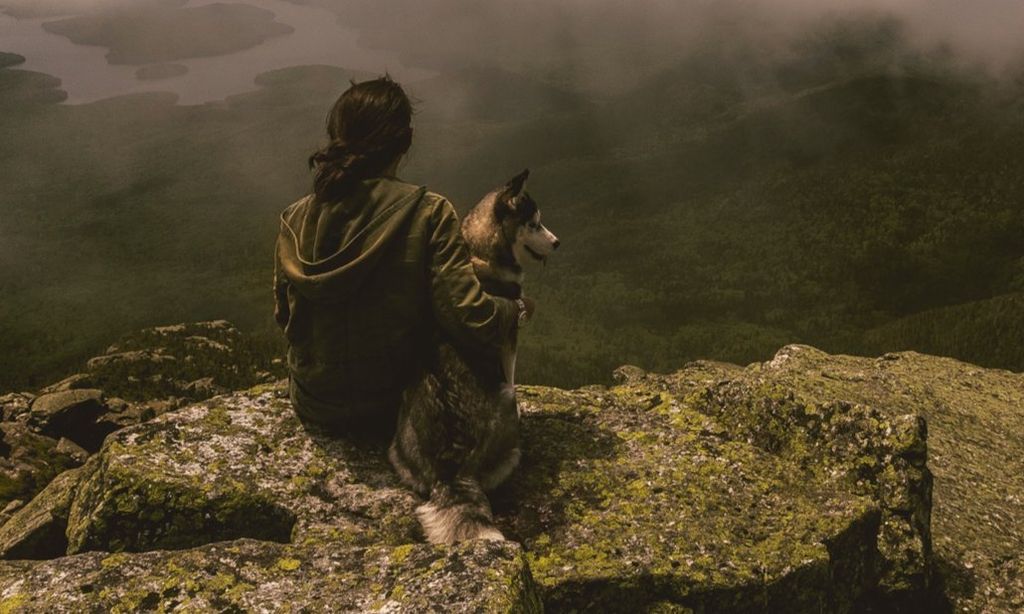 Lists
Fantastic Animal Fiction for Grown Ups
This content contains affiliate links. When you buy through these links, we may earn an affiliate commission.
Some of the most memorable books of my childhood featured special relationships between humans and animals. I loved Old Dan and Little Ann in Where the Red Fern Grows as if those coonhounds were my very own. My crippling emotional devastation at the end of that book was a result of seeing how beautifully connected Billy was to those dogs. And who could forget Fern's impassioned plea for Wilbur's life in Charlotte's Web?
I learned some very important lessons about love, friendship, and loss as they were modeled to me in those extraordinary human-animal relationships. Sadly, those books are few and far between in adult fiction, as if adults no longer need those lessons. But every once in a while I come across a special grown up human-animal story, and they still have the power to mesmerize me. Sometimes animal fiction has a way of showing us truths about ourselves in ways that people cannot.
Fellow rioters have posted their own personal pleas for well-rounded animal characters and more animals in adult fiction. In response, I am happy to offer this list of incredible adult novels featuring the unique bond between humans and animals.
A sixteen year-old boy survives a deadly shipwreck only to find himself sharing a single lifeboat with a bengal tiger. This remarkable pairing of man and beast inspires a tale that is insanely imaginative, deeply moving, and surprisingly plausible. Martel pulls off one of the most compelling feats of storytelling I've ever come across. There are grand moments of danger balanced by introspective ponderings on philosophy and faith. Then he tops it off with an ending so mind-bending, you'll be ready to read it all over again.
It's the early 1930s, and Jacob Jankowski abruptly finds himself without a home or a job. His veterinary studies nearly complete, he manages to secure a job as the caretaker of the animals in a traveling circus. They need Rosie the elephant to draw the crowds, but she has thus far proven difficult and untrainable. Jacob soon discovers how to connect with her and becomes her greatest protector. Jacob also falls for Marlena, the beautiful young horse rider who happens to be married to the animal trainer. Her husband's cruelty, towards both his wife and the animals, puts Jacob and Marlena both in jeopardy.
This poignant novel is about two incredibly damaged and solitary creatures, a man and a dog, who find a home in each other. It is a beautiful, very sad book, and I could not put it down, even though I knew it was going to break my heart. Baume's gorgeous writing is poetic and precise, and her intricate descriptions of their isolated life together are simply exquisite. This book will not be a perfect fit for just anyone. But if, like me, you like a book with a slow burn and significant emotional upheaval, this might be the book for you.
Edgar was born mute and speaks only in sign. He and his parents live a quiet life on a Wisconsin farm where they breed and train the loyal and sought-after Sawtelle dogs. With the arrival of his uncle, the family's tranquil life is upended, and a catastrophic event sends the young Edgar out on his own for the first time. All the dogs, especially Edgar's closest companion Almondine, are crucial characters and even help tell parts of the story. It is a langourous read, with stunning prose you'll want to savor. As a bonus, Shakespeare fans will find some fascinating parallels to Hamlet.
Two surprising things happen on Inspector Ashwin Chopra's last day of work for the Mumbai Police force. First, he gets a letter informing him that he has inherited a baby elephant. Then he stumbles onto evidence of a mysterious murder that will launch his post-retirement career. The adorable elephant is an unforeseen help in his secret investigation, and it is delightful to see how the two begin to bond. If you love a good cozy mystery, definitely check out this first book in Khan's Baby Ganesh Agency Investigation series.
The story is told by Enzo, the beloved dog of race car driver Denny Swift. This fact alone made me initially avoid reading the book because I have a low tolerance for schmaltzy books, and it seemed gimmicky. But after hearing great reviews from so many fellow readers, I finally gave in. And it turns out that this extremely popular book is actually pretty great. It shows the incredible affection that is possible between people and their pets. Enzo shares his profound insights into human behavior learned from years of walking with Denny through all the difficulties and joys life has thrown their way.
Five years ago, Nana was a stray living on the streets. When Nana suffered a terrible accident, Saturo rescued him, nursed him back to health, and they became family. Now they are going on a trip, stopping along the way to visit three of Saturo's oldest friends. Nana doesn't know why they have set off on this journey, but he is glad to be along for the ride. As they travel, they will both learn about love, friendship, and how even the smallest gestures of kindness can add up to a meaningful life.
Need more animal books? Try this list of fiction books about cats or this list of nonfiction books about animals.