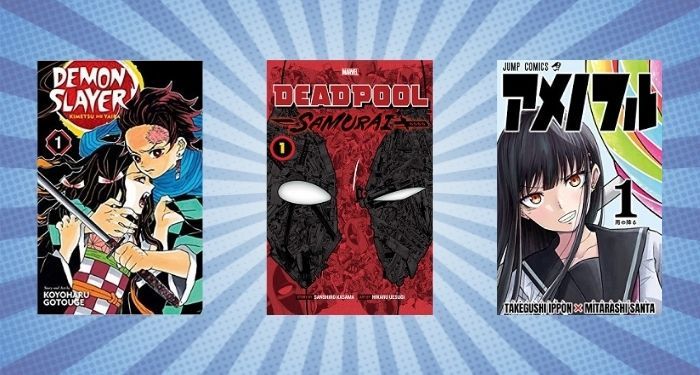 This content contains affiliate links. When you buy through these links, we may earn an affiliate commission.
Action Manga is easily the most popular style of manga, both in Japan and around the world. It's exciting. It's dynamic. And it's almost always perfect for a Netflix series or movie, which naturally leads to more sales. But it takes something really special to be on our list of best action manga. You can't just add POW! in the middle of the sentence and think you have our attention. Equally, you can't give our heroes skimpy clothing and say, "Job done." It's a more refined process than that.
The best action manga knows how to balance a great storyline with relatable yet overpowered main characters ("OP MC"). It also needs to have stunning graphics you want to immerse yourself with. There is plenty of great action manga and action manwha out there but then again…there's always room for reading more manga while you search for The Chosen One / The Ultimate / The Only One That Can Be The Best Of The Best. Now THAT's how you make it onto a list of the Best Action Manga.
So, what makes for great action manga? It's all about the conflict, the impetus to get shit done. It has art that draws you in and characters you are cheering for, no matter where you are reading. You are likely to find the best action manga under the heading "Shonen Manga." Even though it is usually targeted at male readers between 12 and 18 years old, you don't have to BE a teenage boy to like these comics. In fact, my regular book club is a bunch of women and non-binary folks who are regularly tempting me to read all kinds of stuff (shout out to Breyan for showing me the best place to spend my money).
The following is a list of my faves, both old and new – it doesn't really matter as long as the pages have punch!
The Best Action Manga
---
Action manga is often underrated and passed off as being violent for the sake of violence. While there is some bad action manga out there, the best stuff is filled with characters you are rooting for as they battle against formidable foes. When even the overpowered characters are facing an even greater enemy (sometimes a reflection of themselves). The best action manga makes you care about the story. Each of these is a surprising but worthy inclusion on our list.